Recent Videos
Jun 5
May 21
May 16
May 5
Apr 28
Apr 25
Apr 10
Mar 31
Mar 29
Mar 26
Mar 24
Mar 15
Mar 5
Feb 21
Feb 12
Jan 17
Dec 19
Dec 13
Dec 8
Dec 3
Nov 29
Nov 20
Nov 19
Nov 15
Oct 9
Oct 6
Oct 3
Oct 1
Sep 29
Sep 25
Sep 24
Sep 21
Instagram Posts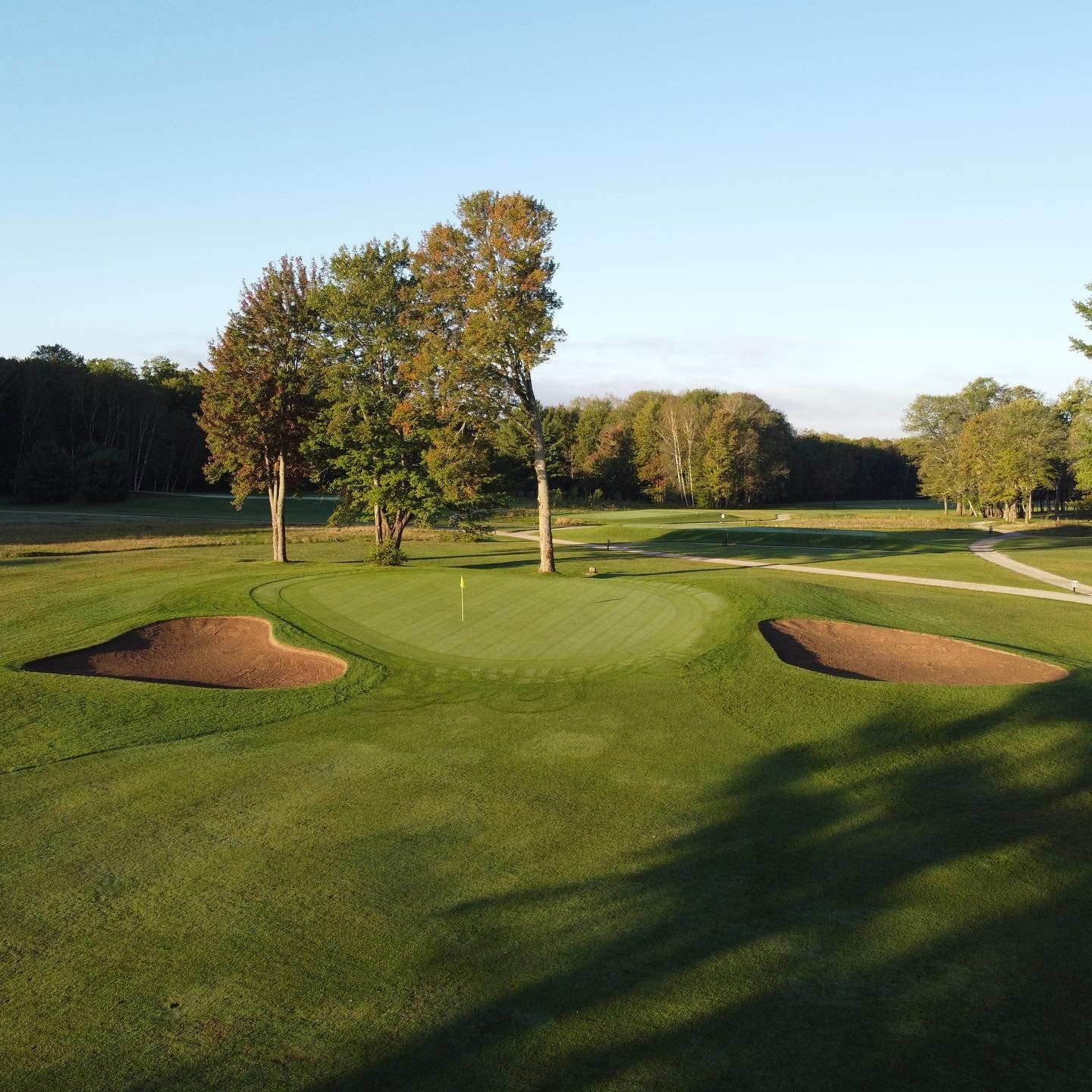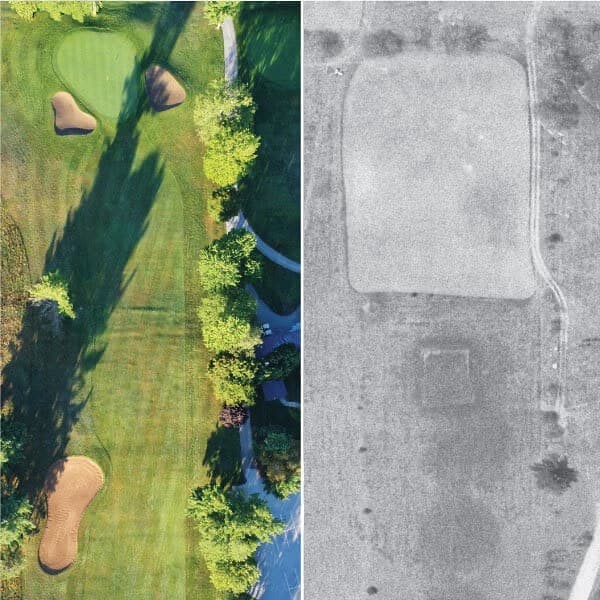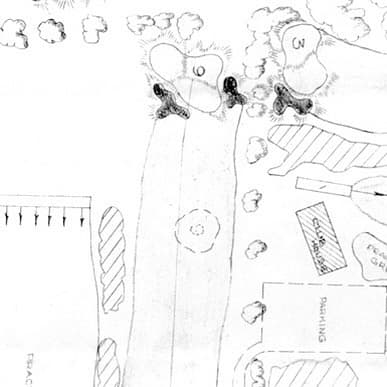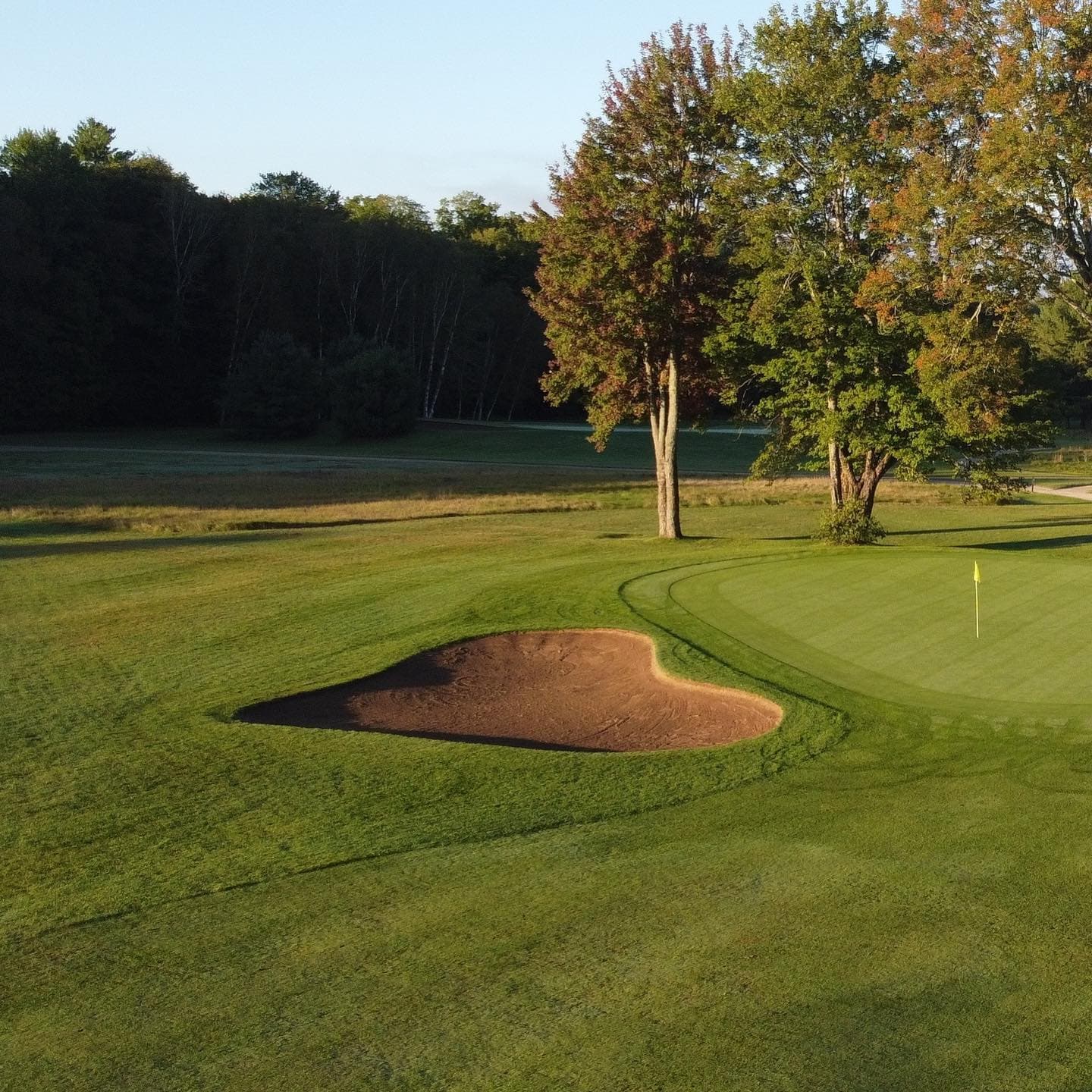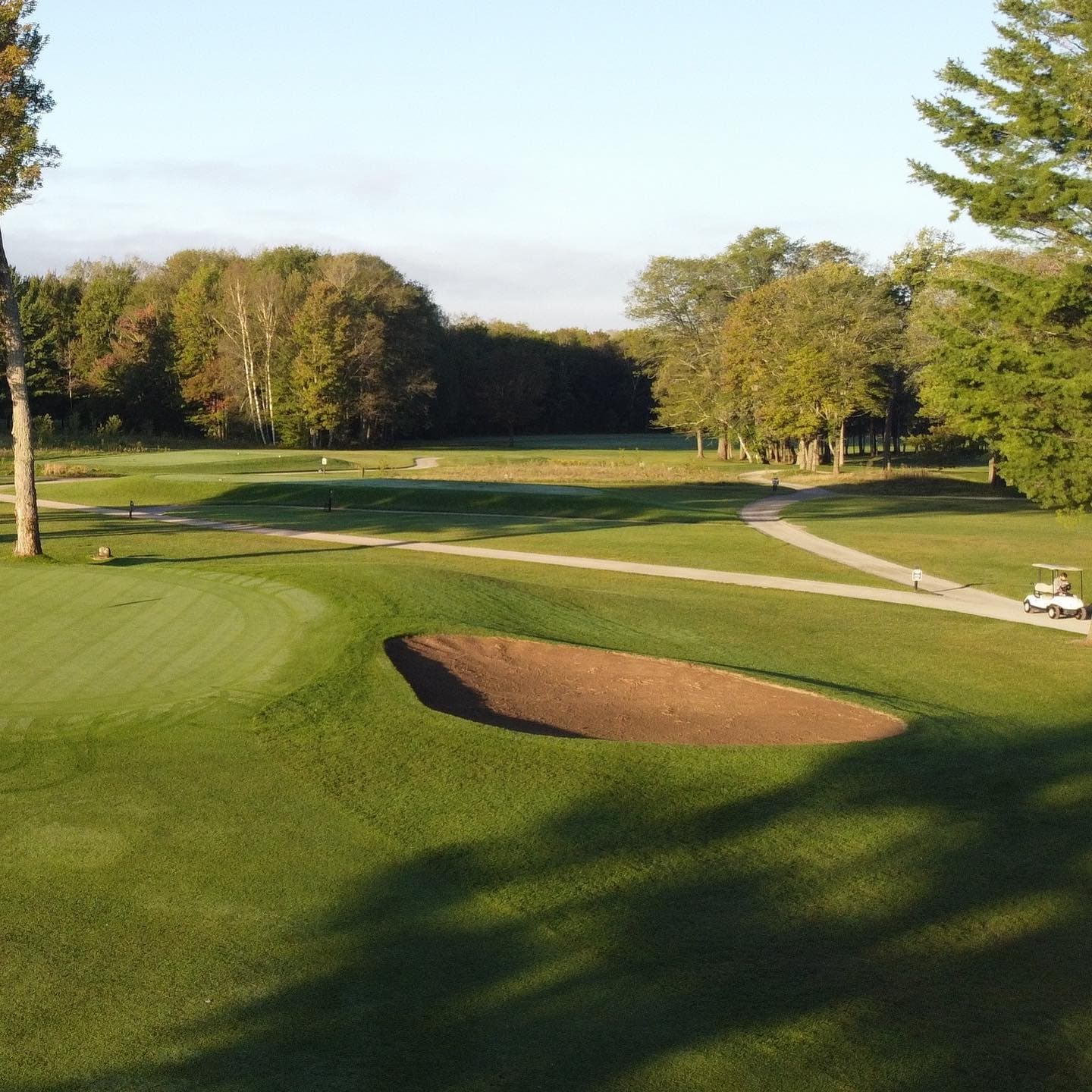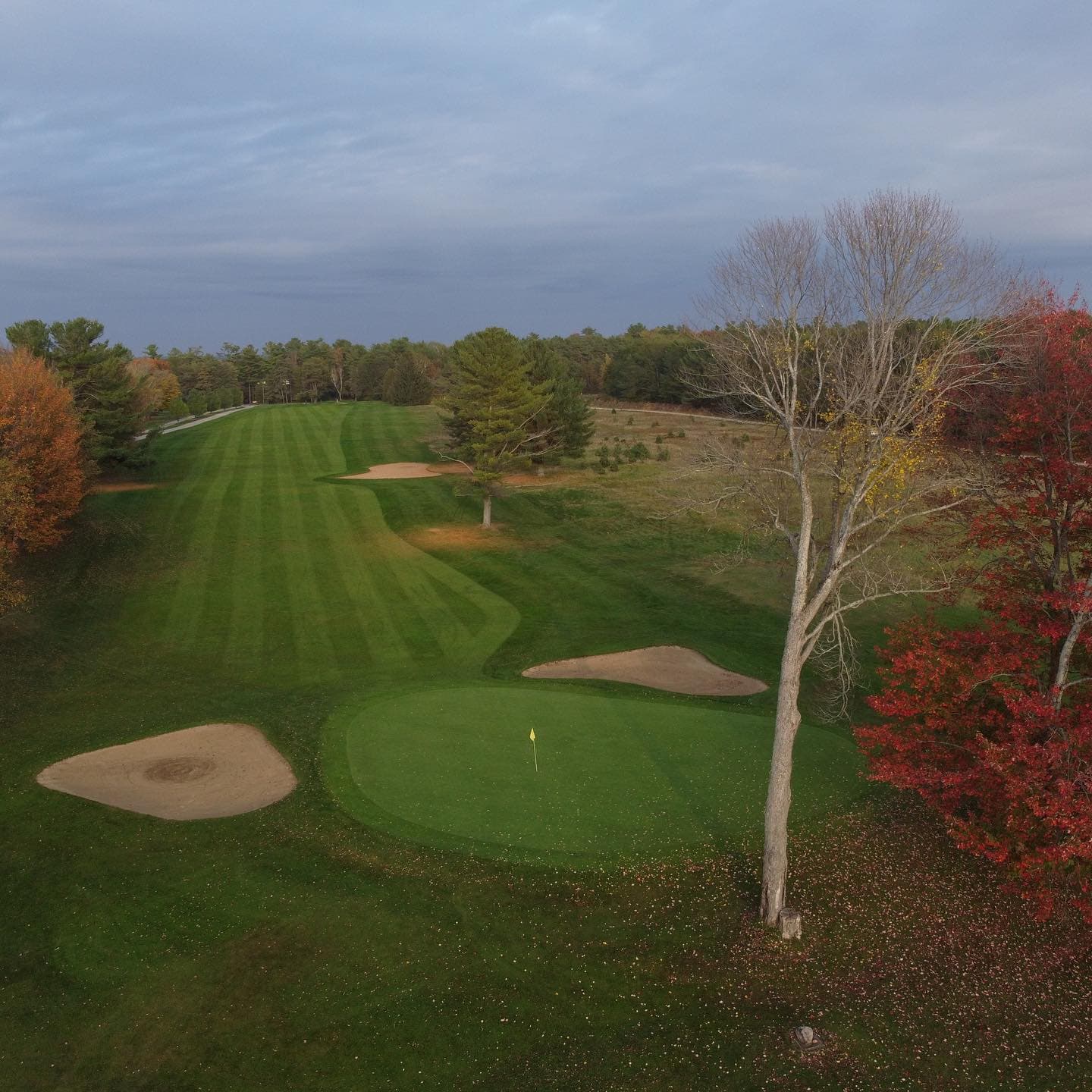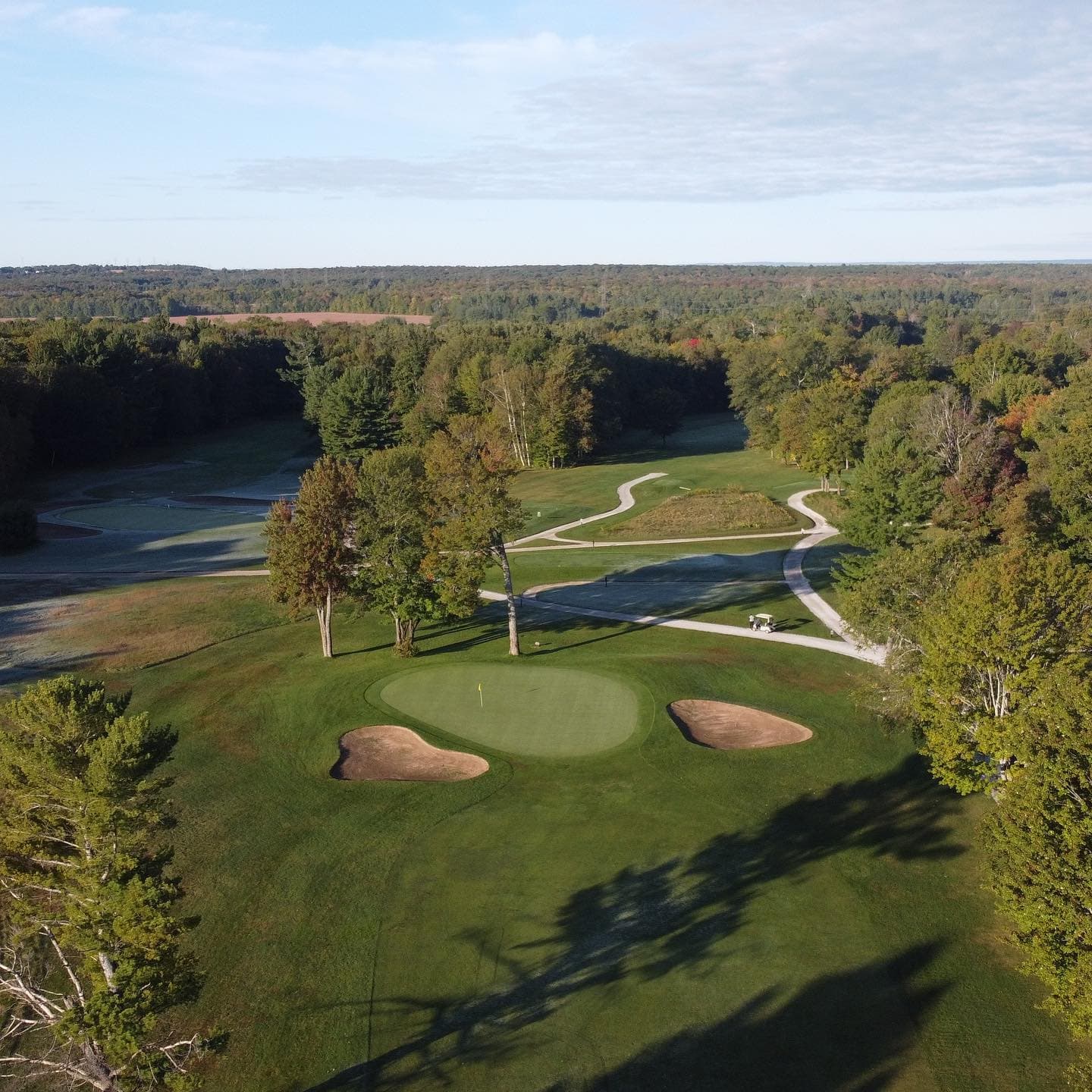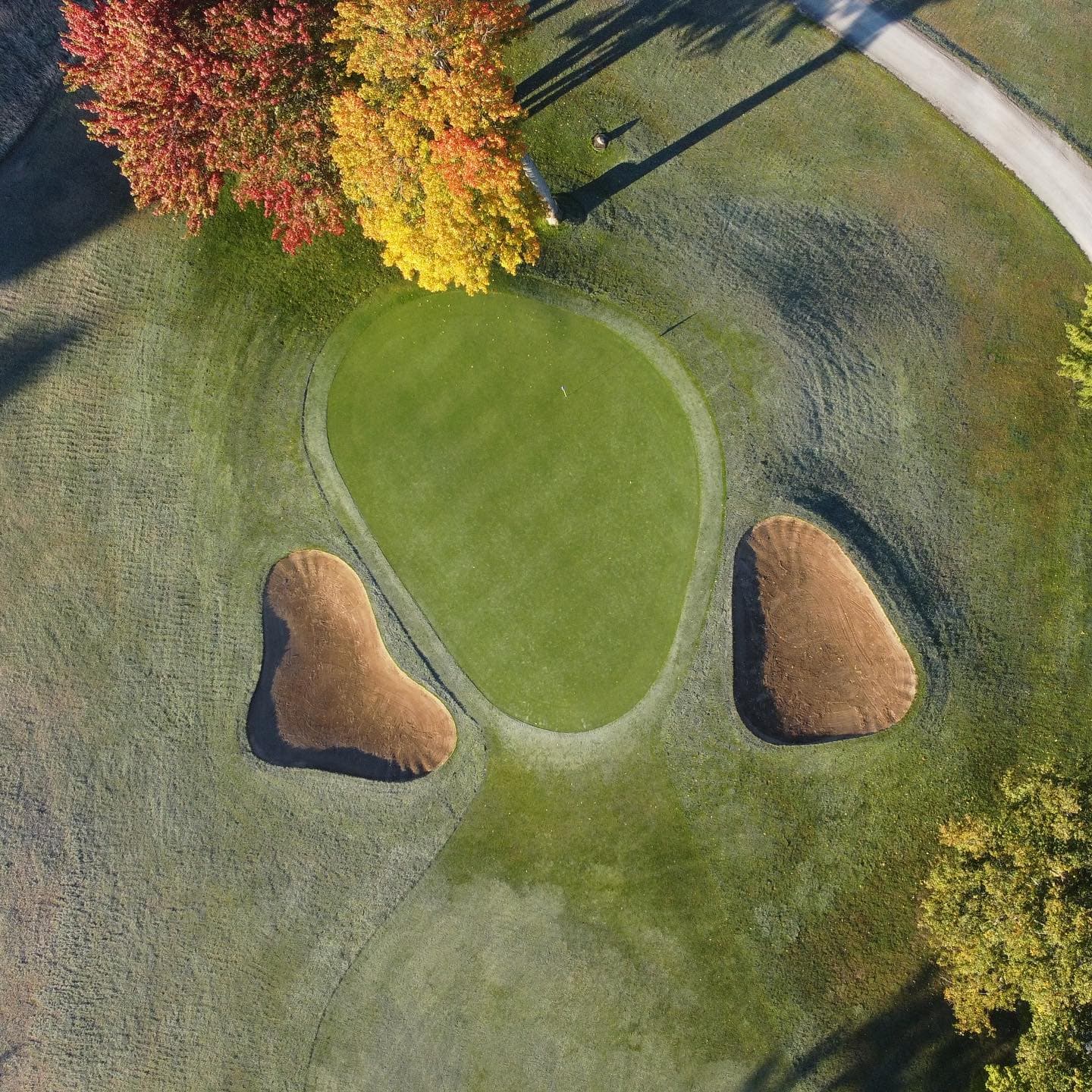 June 1
Originally beside the fairway bunker, 9 north green underwent a big move in 1968—125 yards back to its current spot. Kudos to architect Robbie Robinson for the new green, which was built as part of the south course construction. Pre-1968, it played as a 365-yard par 4 with a small square green. This hole was actually our opening hole for the first two years while the clubhouse was being built in the early 1950s. The original clubhouse was a small log cabin beside the yellow tees on 9. #LSGHistory #PlayTheLake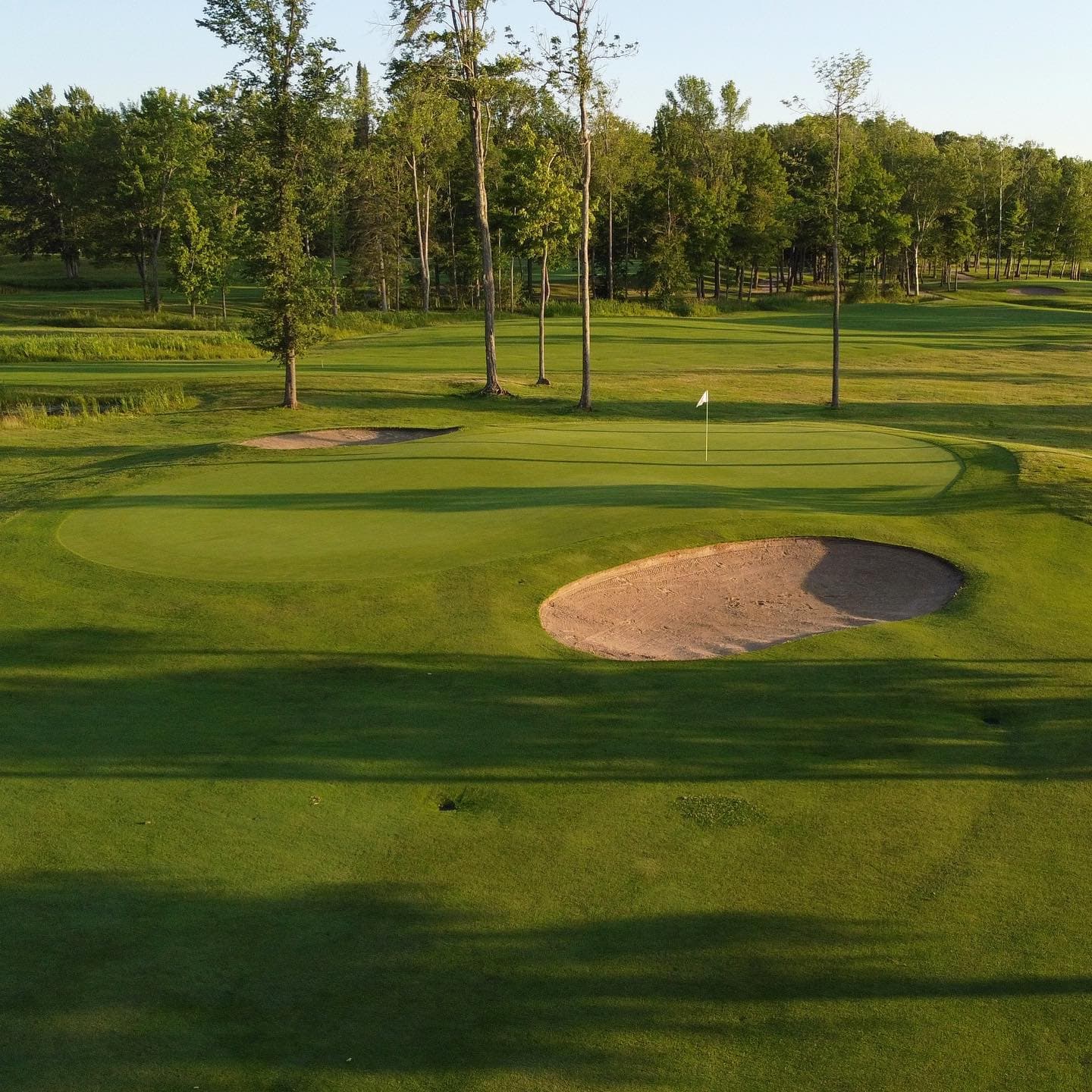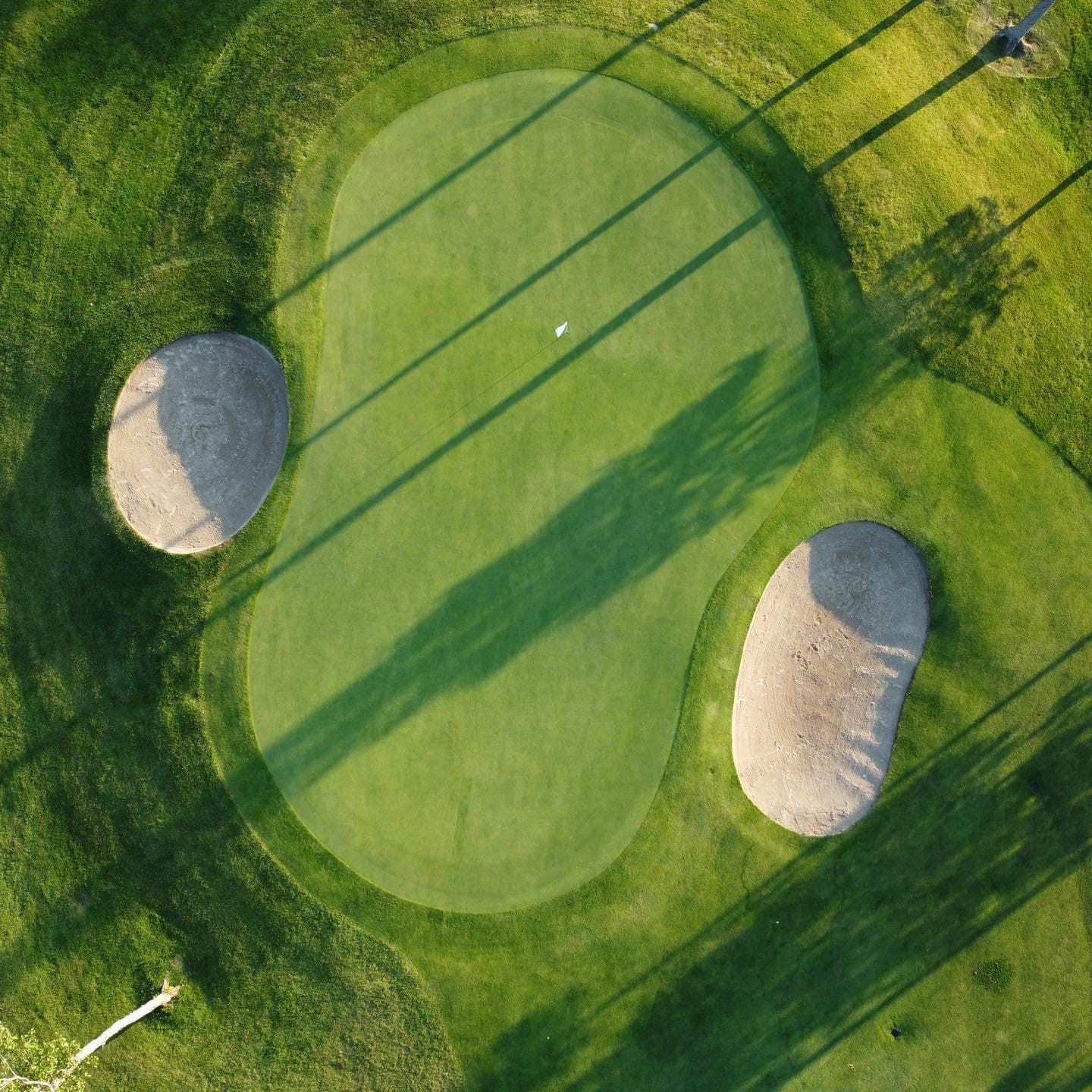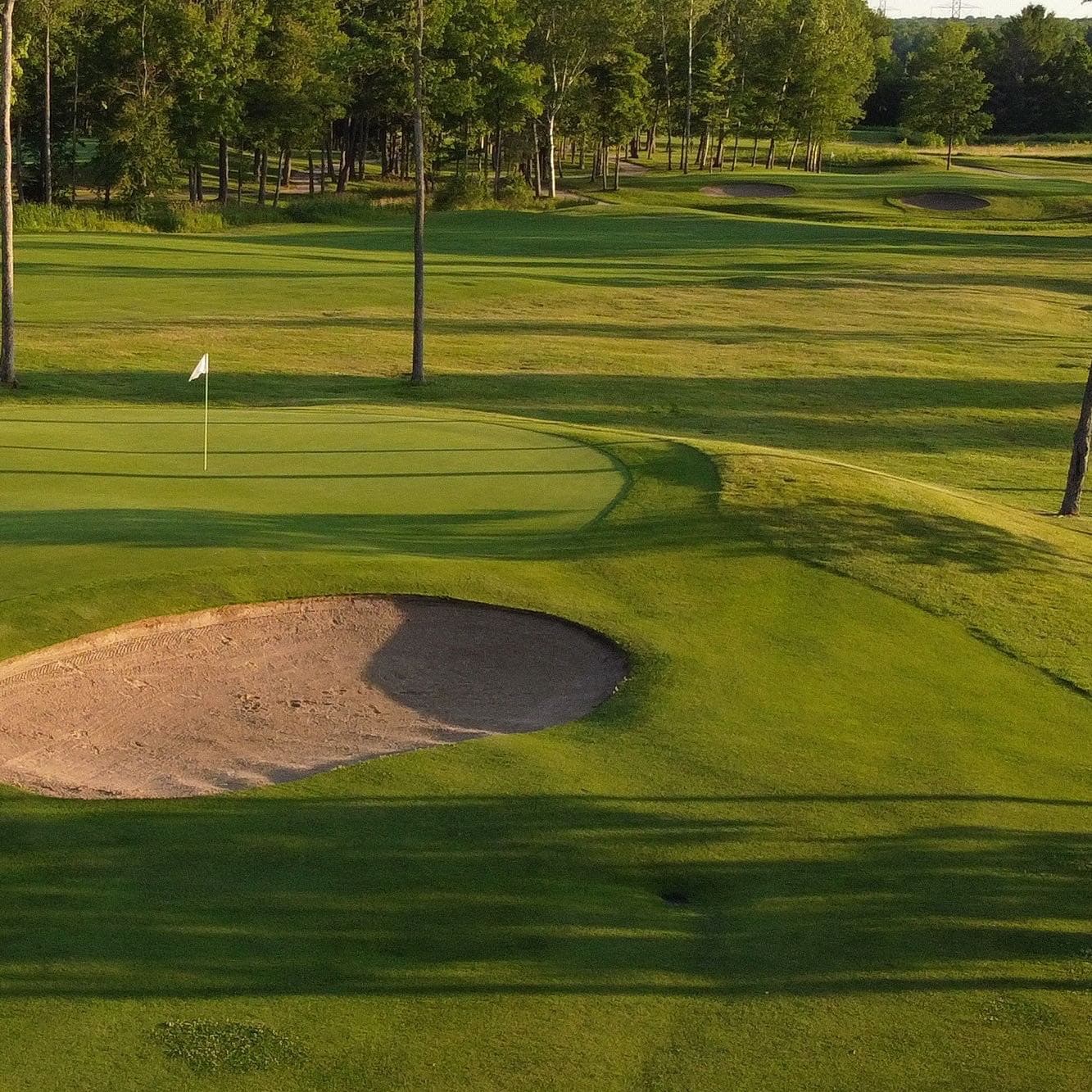 May 30
The smallest green on the course and one of the most difficult💀#PlayTheLake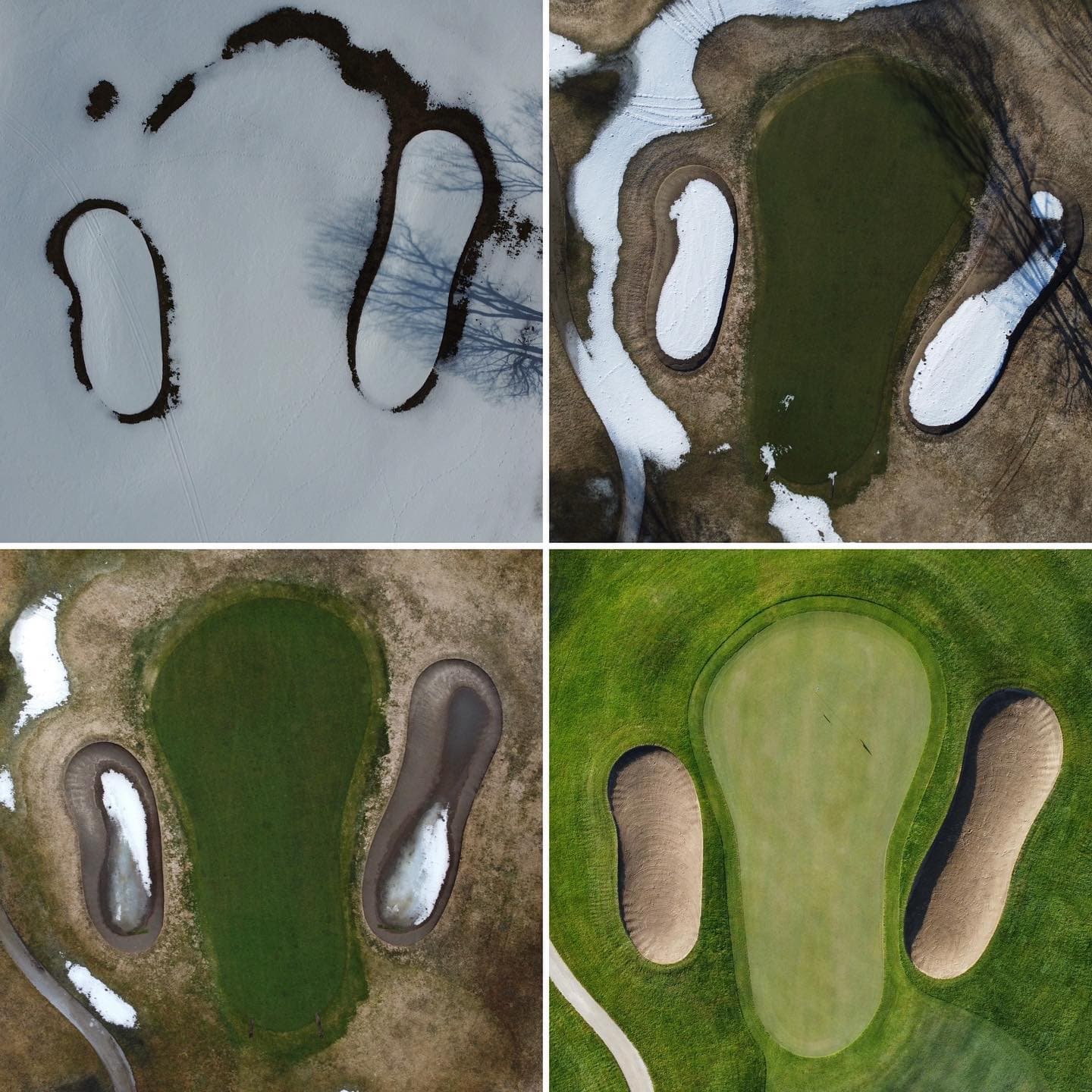 May 26
Winter to summer on 3 south 👌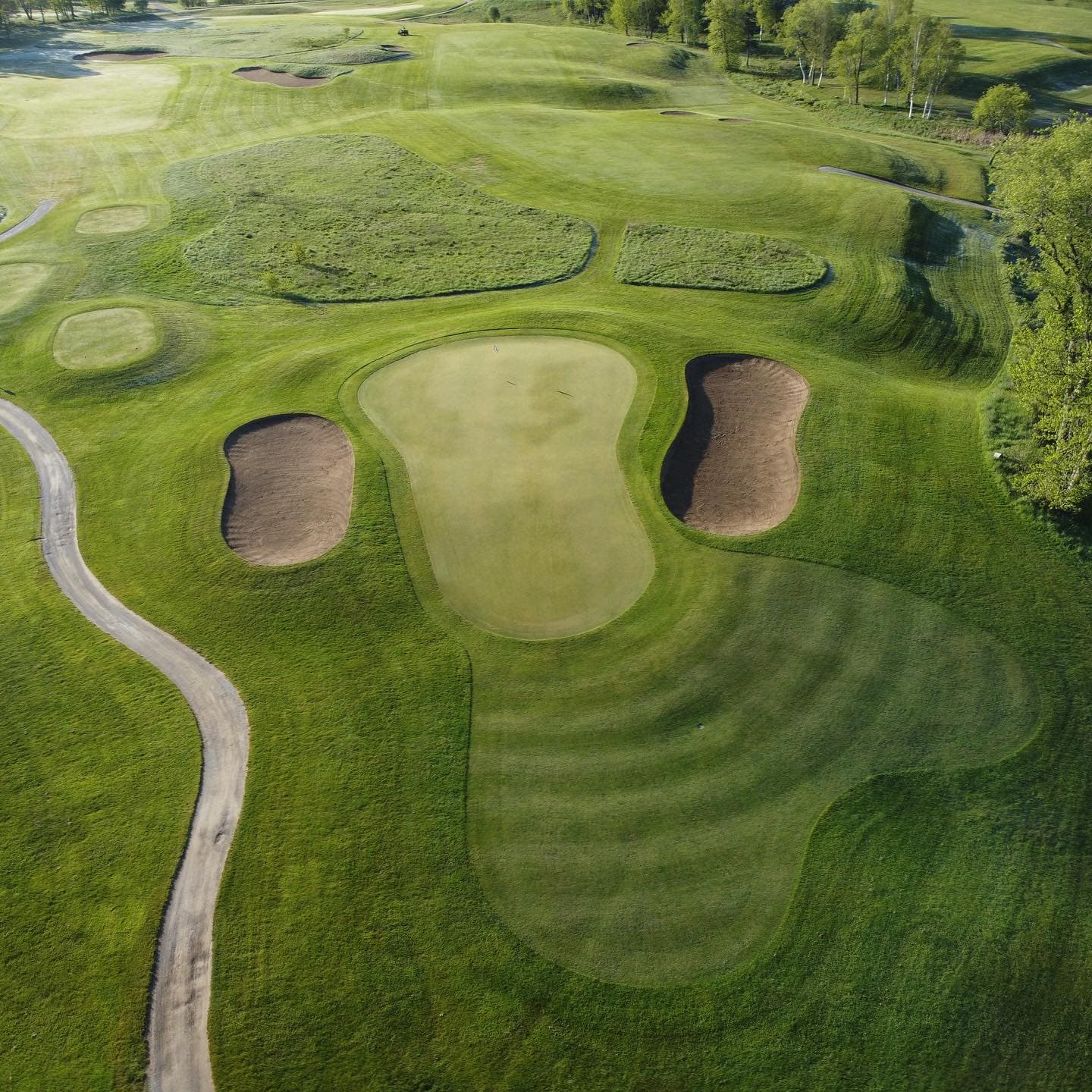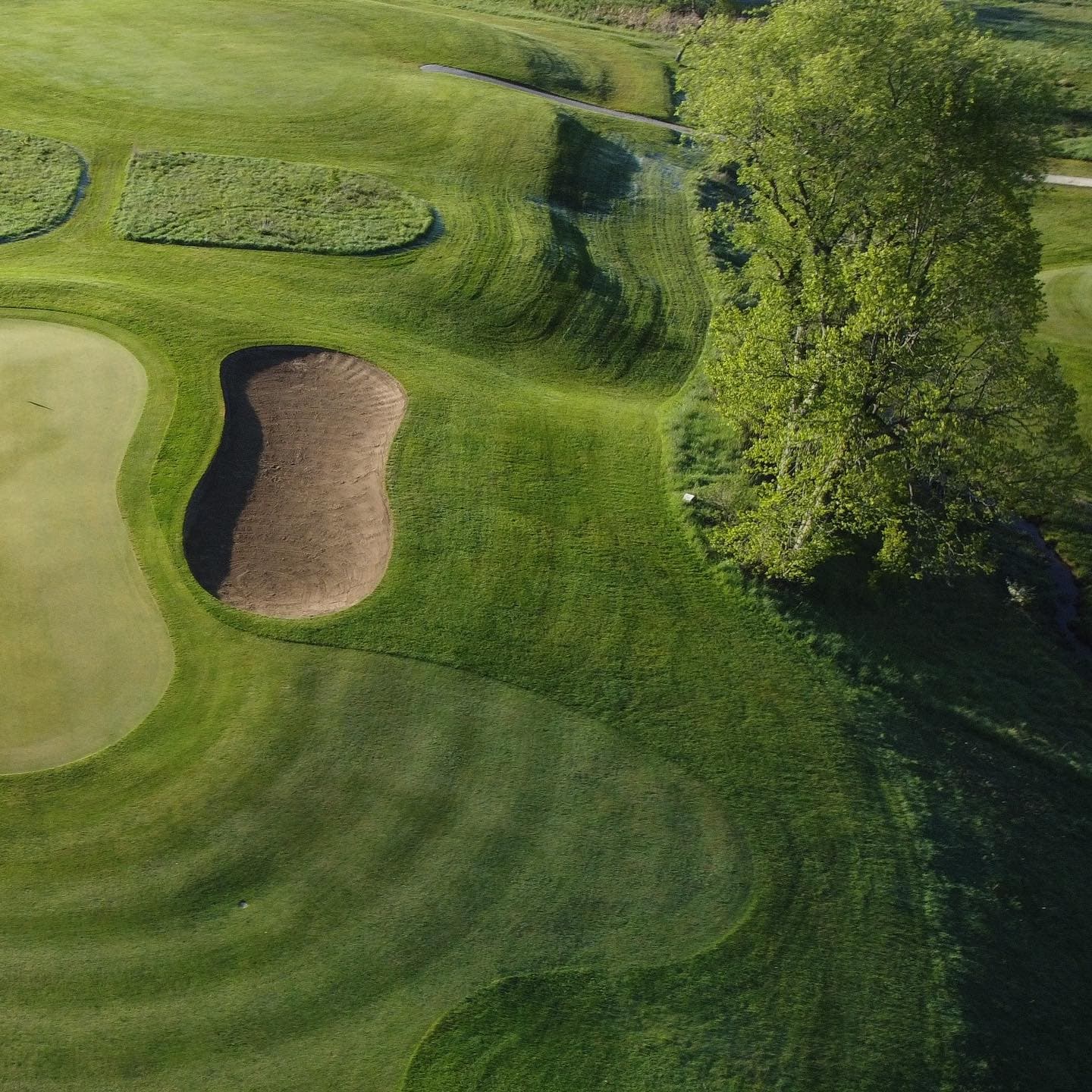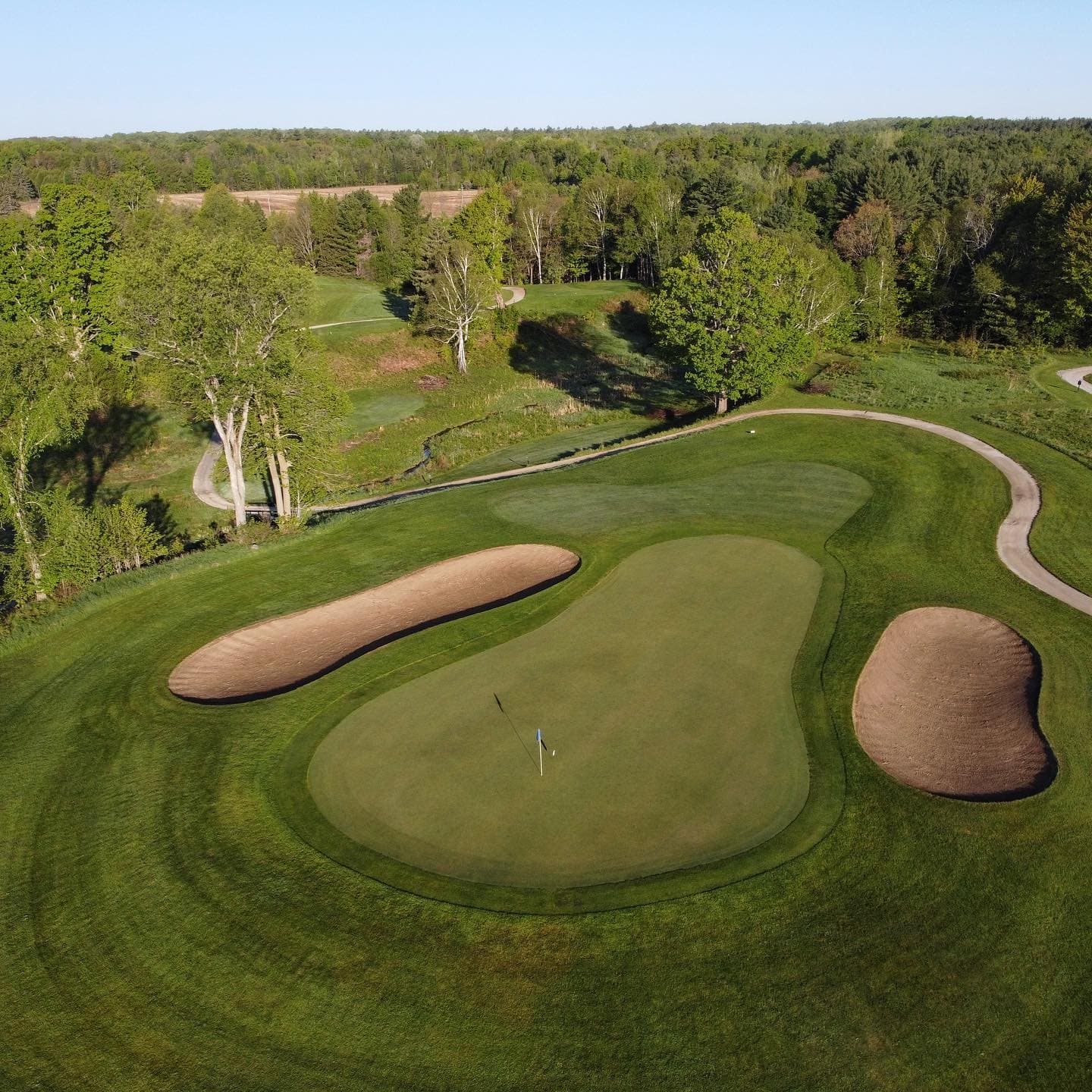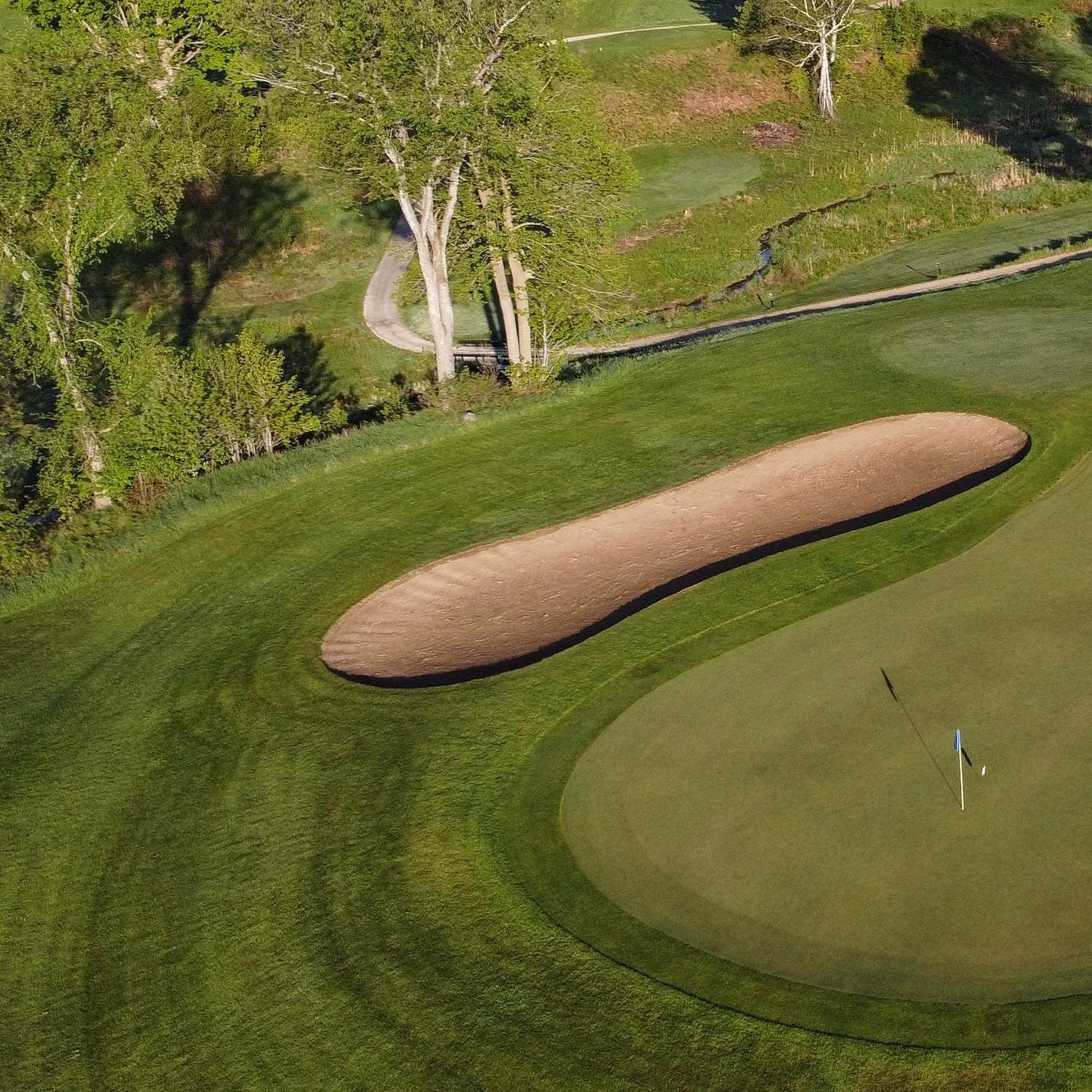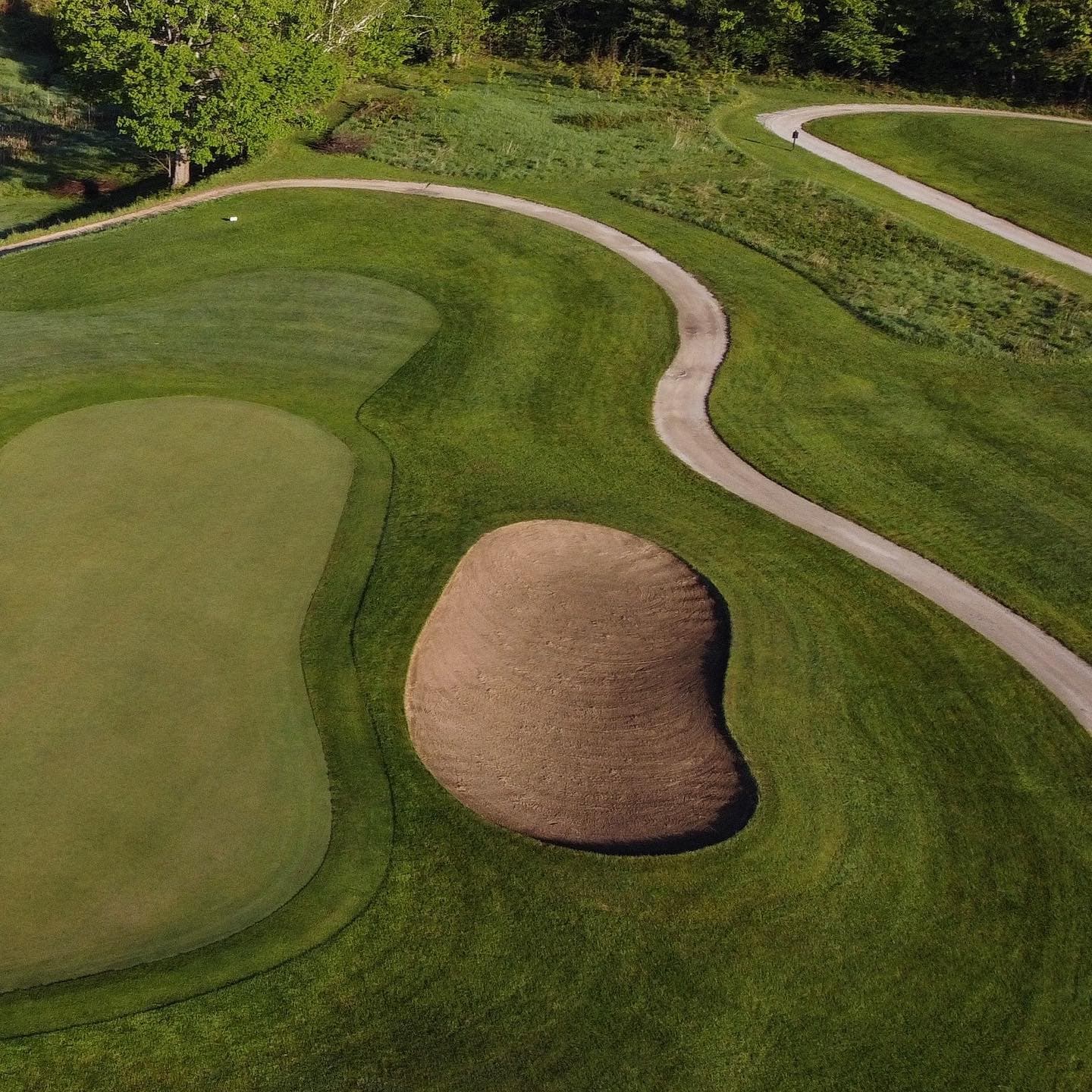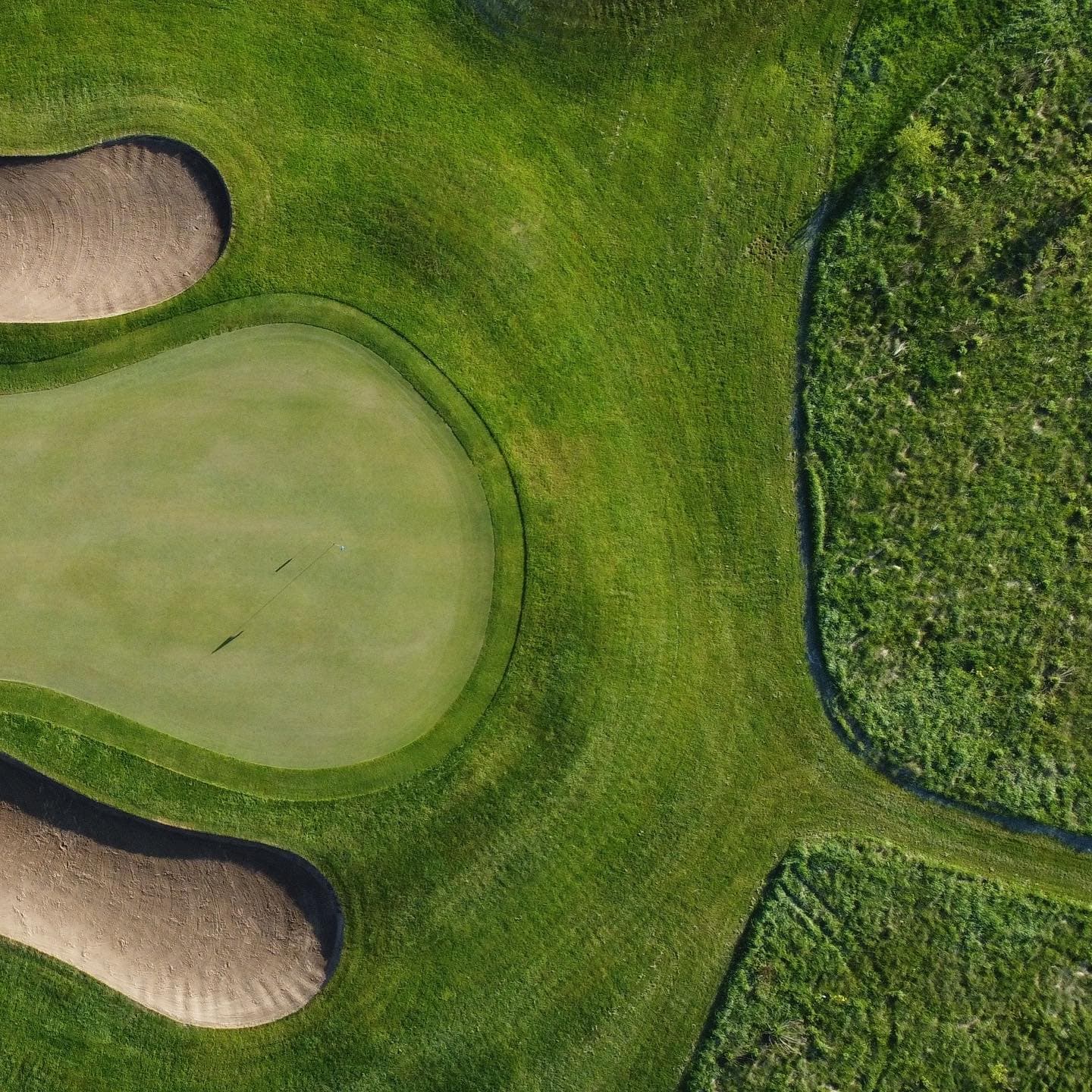 May 25
Good morning from 3 south 😍 #PlayTheLake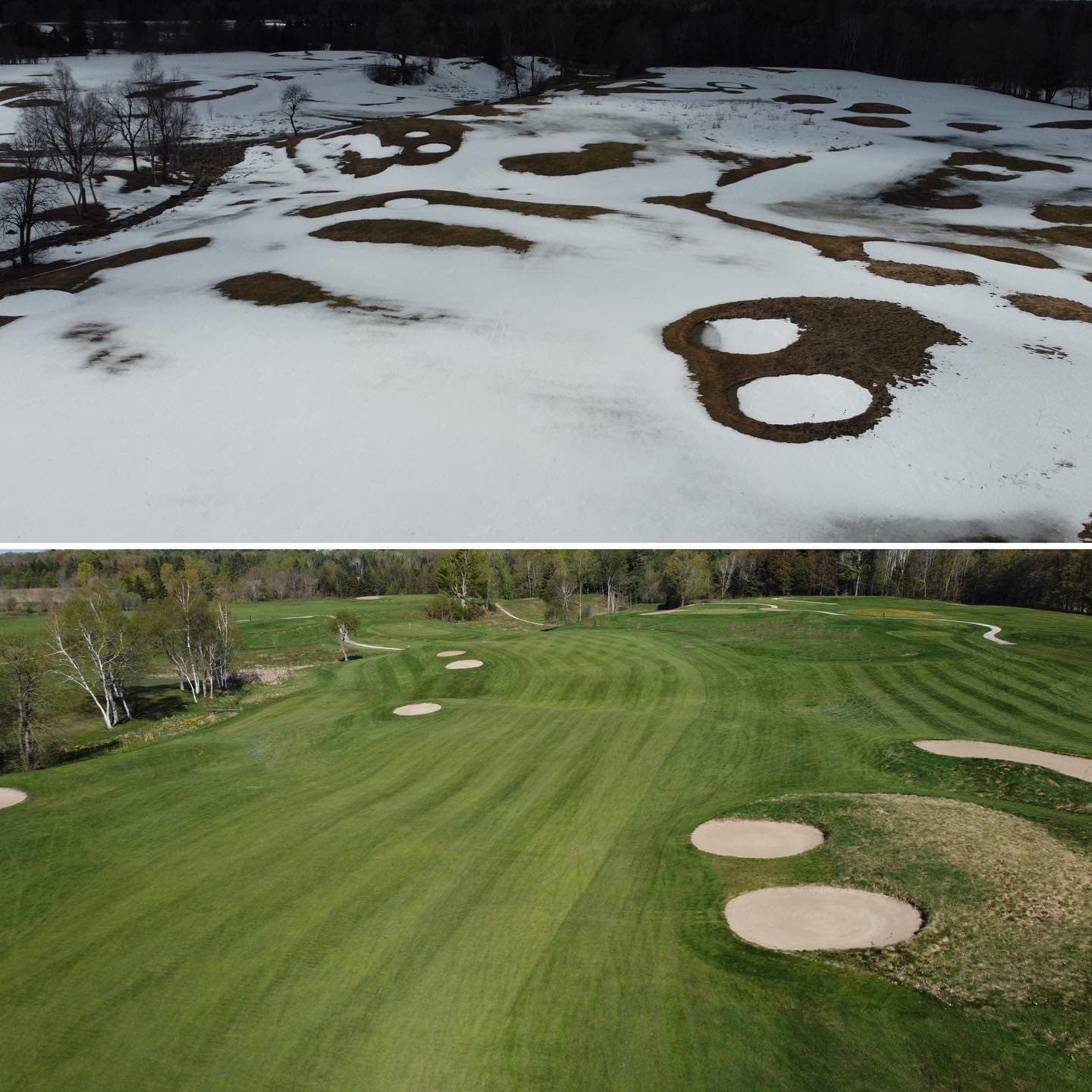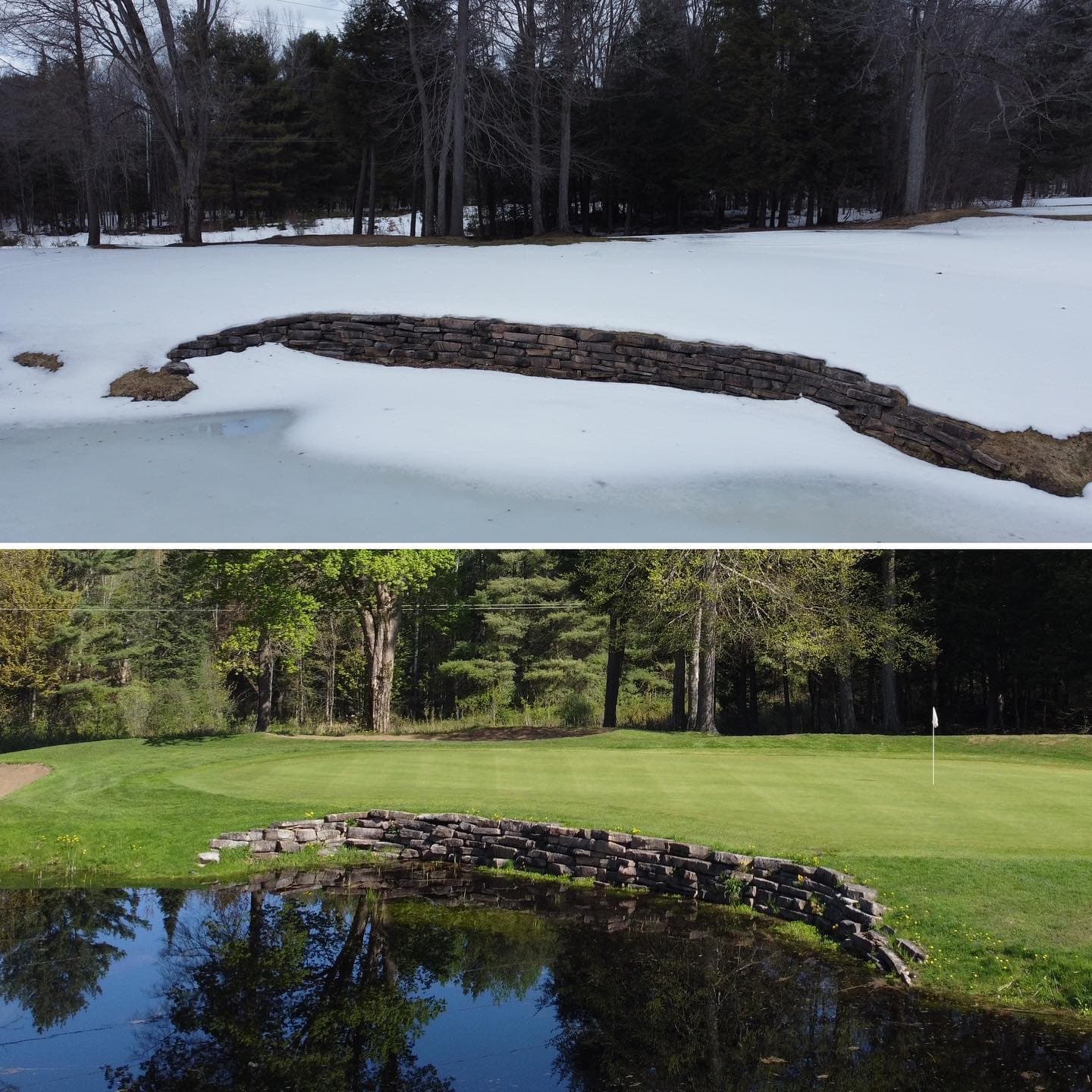 May 13
March 27th ➡️ May 13th 🔥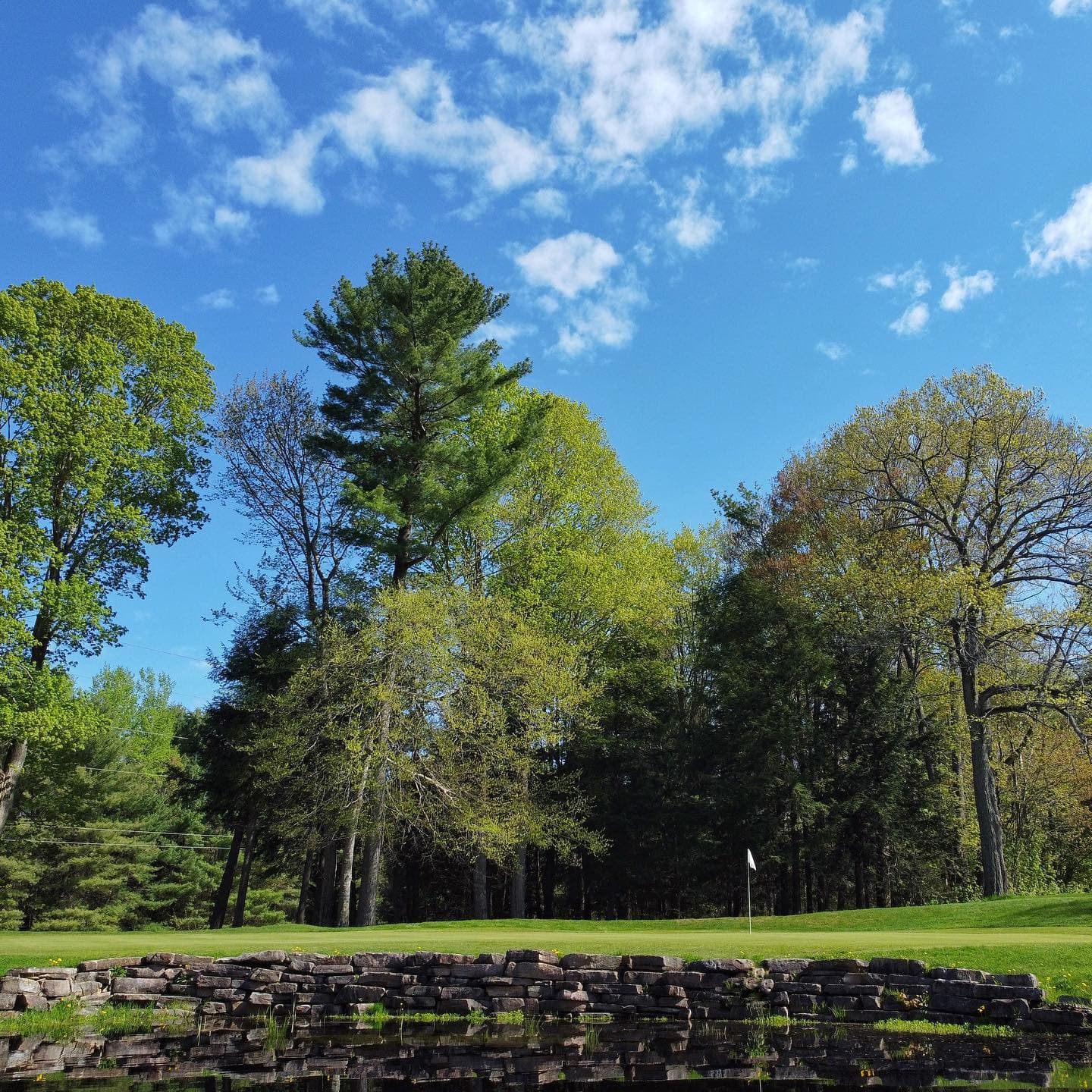 May 13
Good morning from 5 north 😎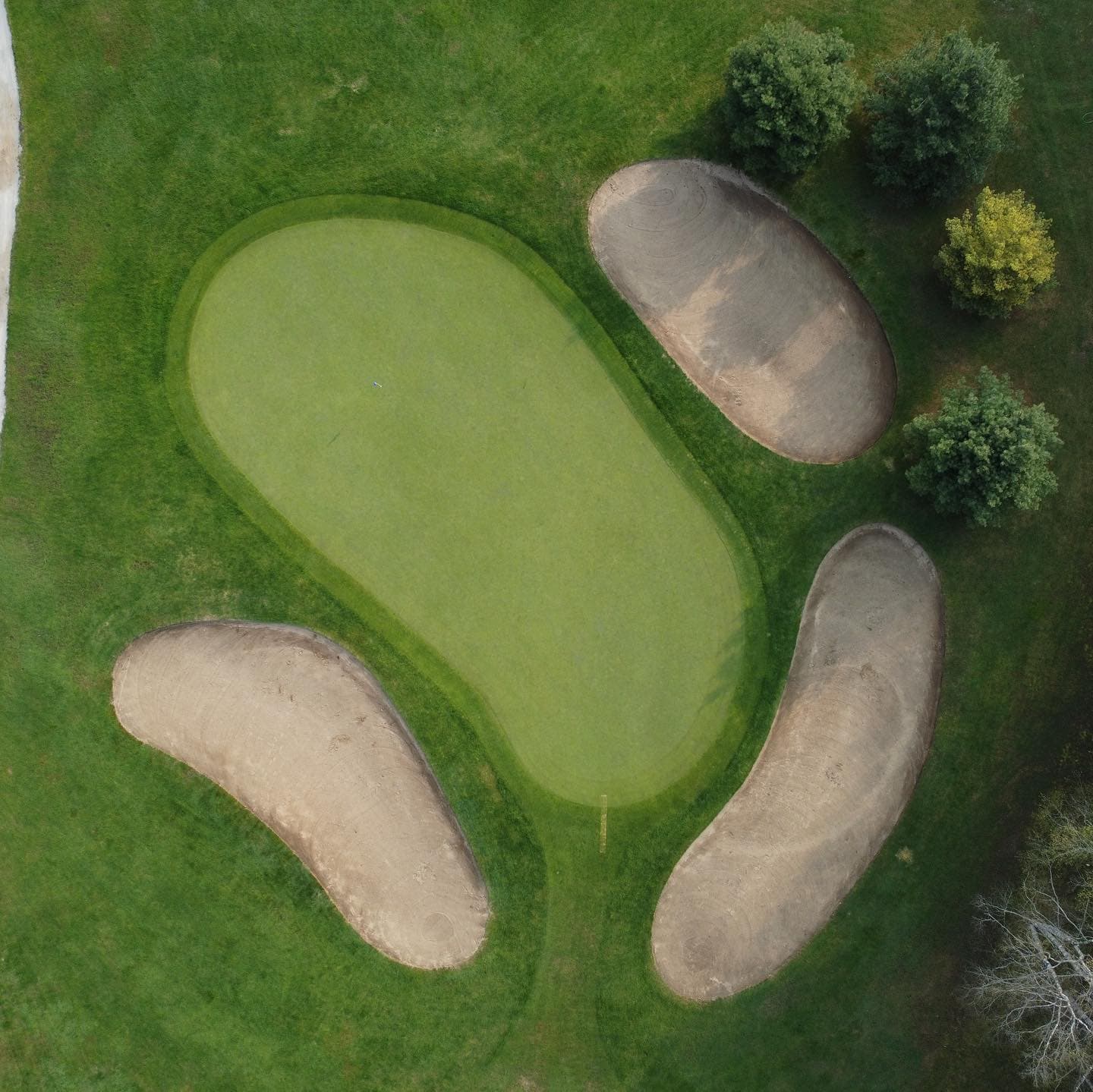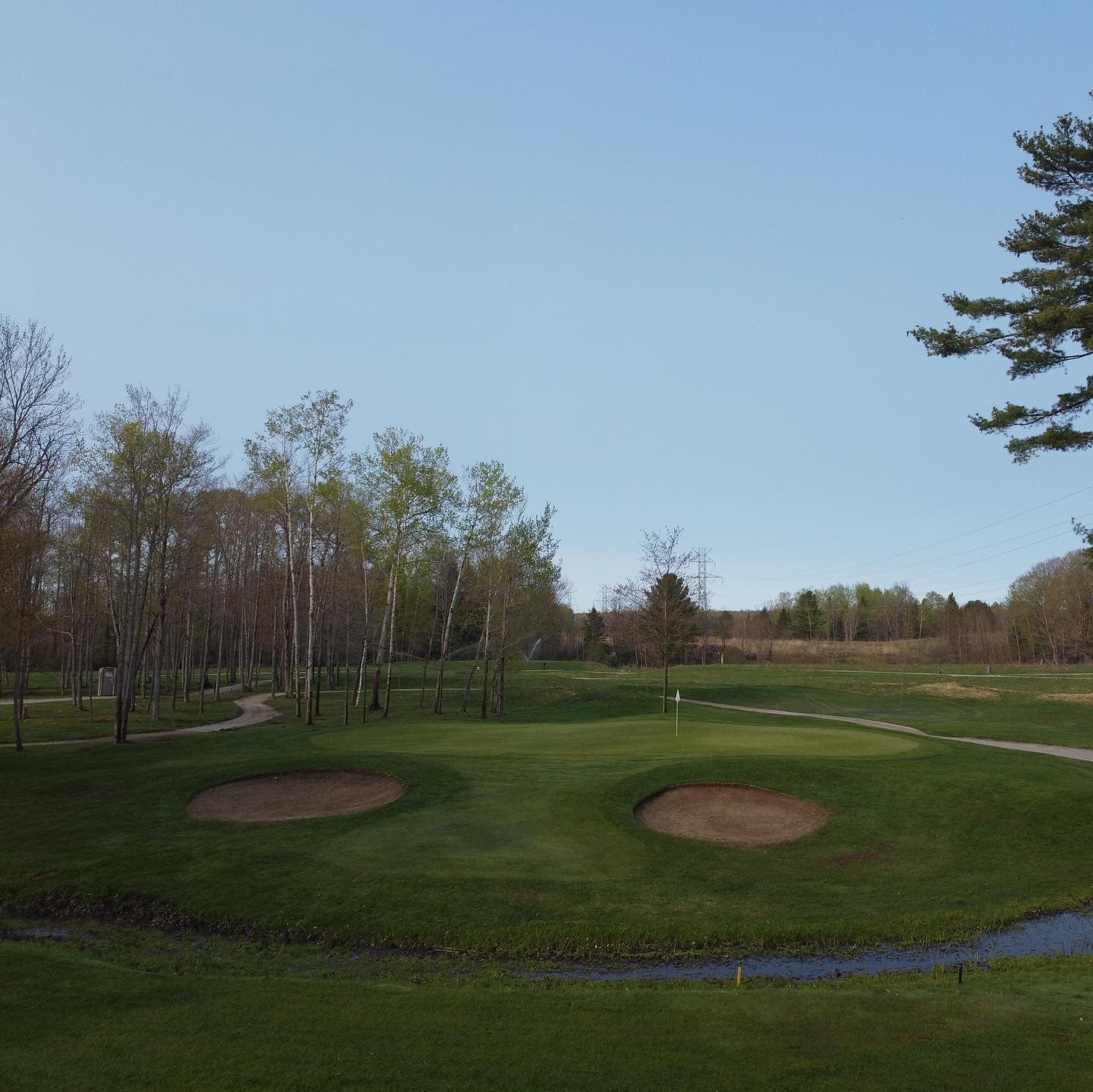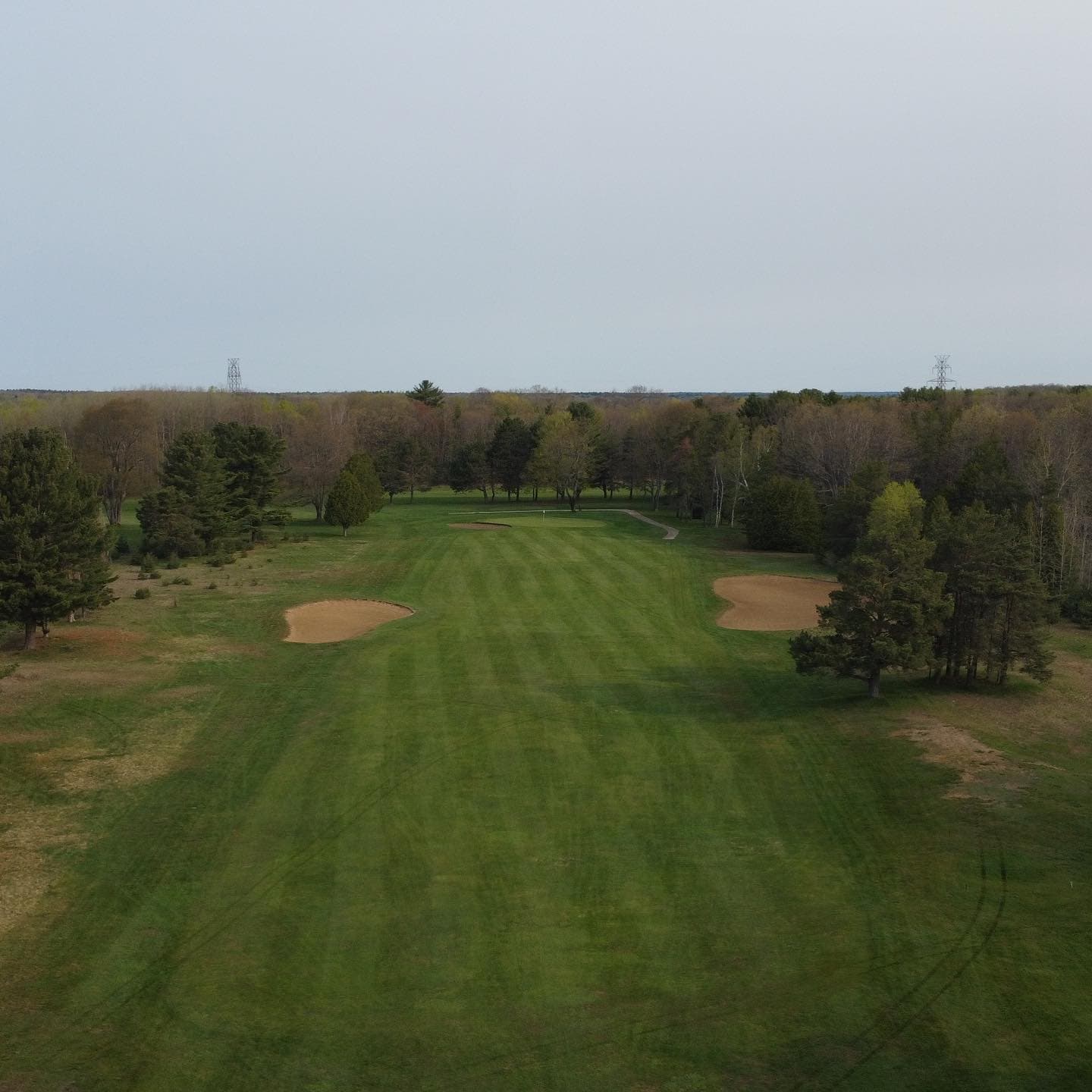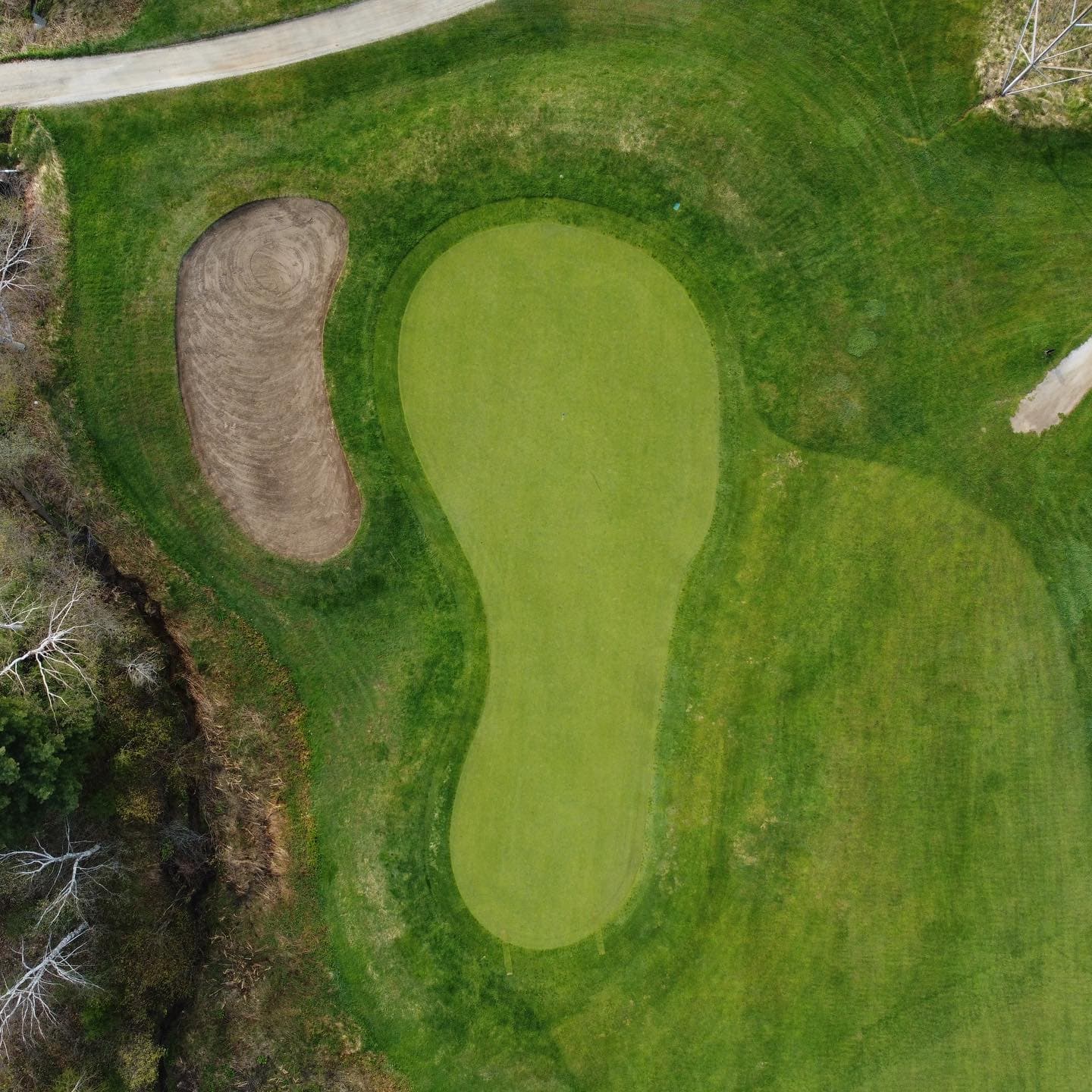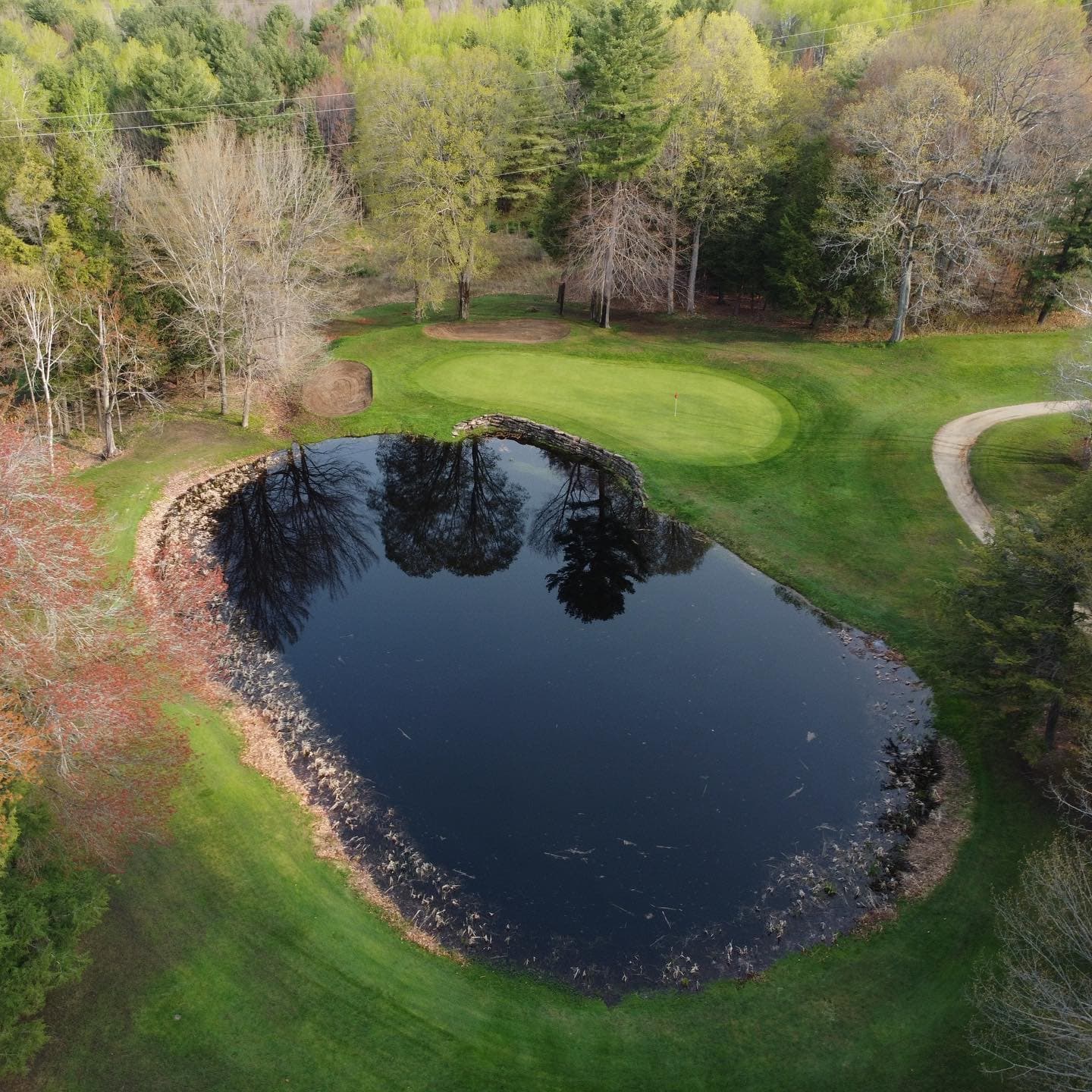 May 9
Tuesday morning views 👀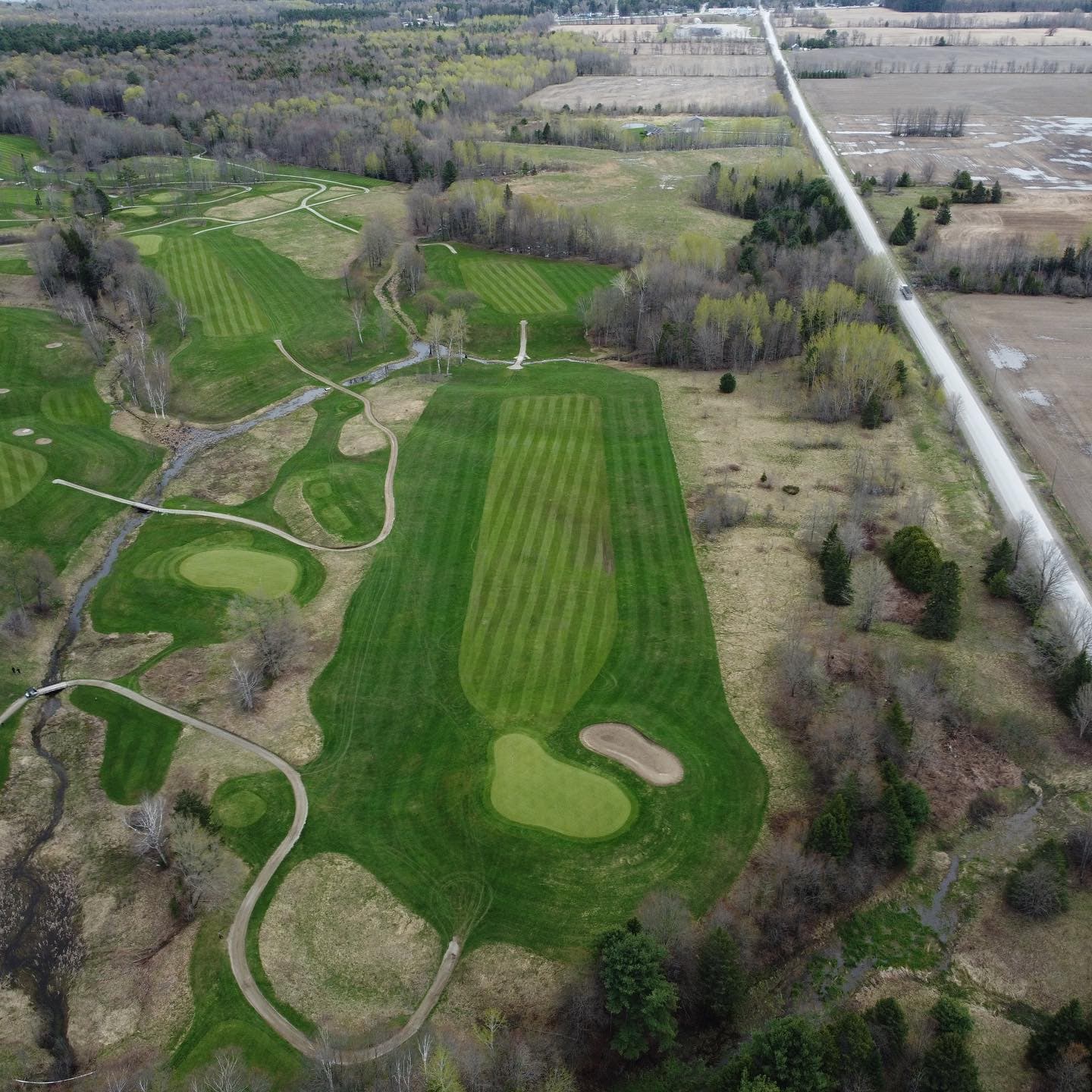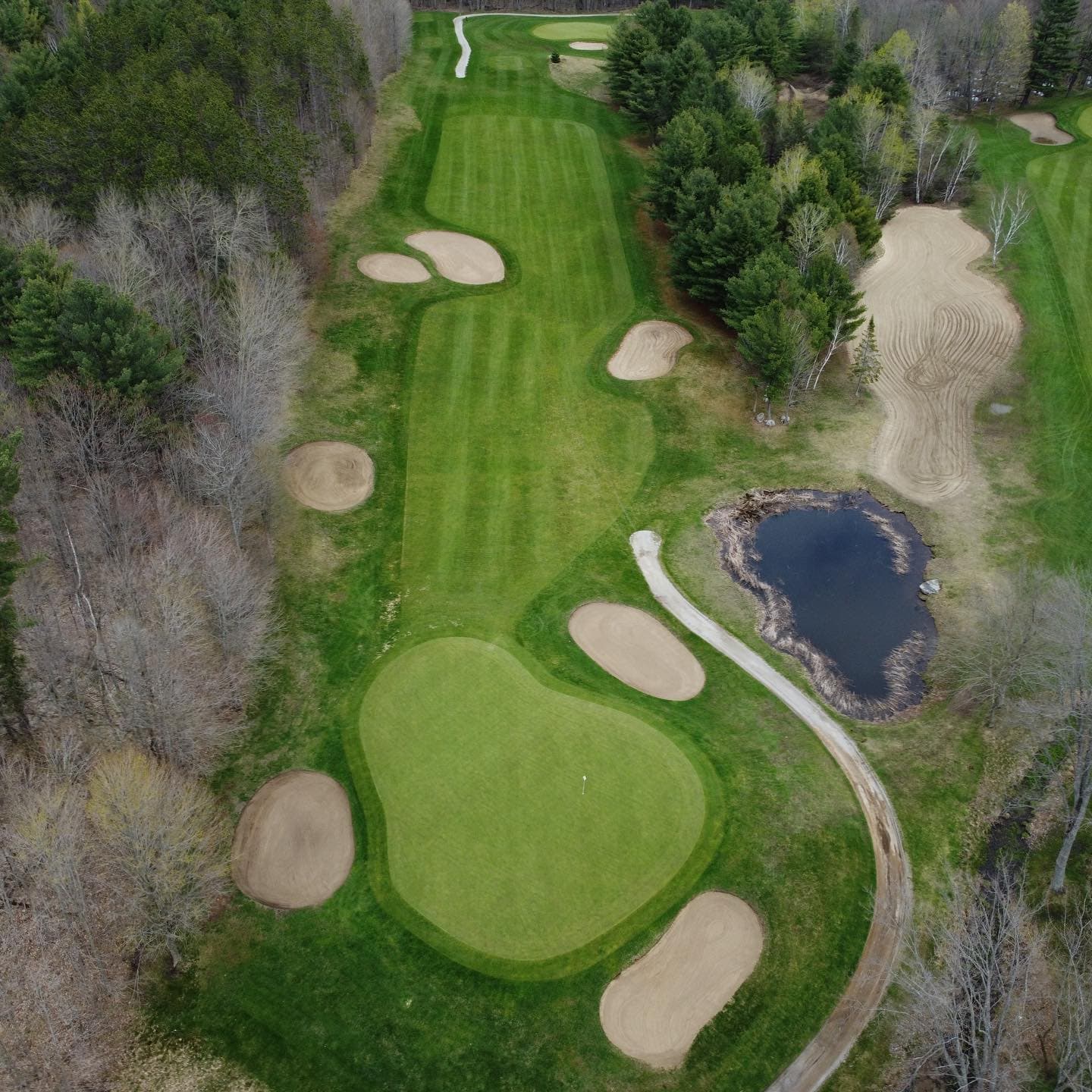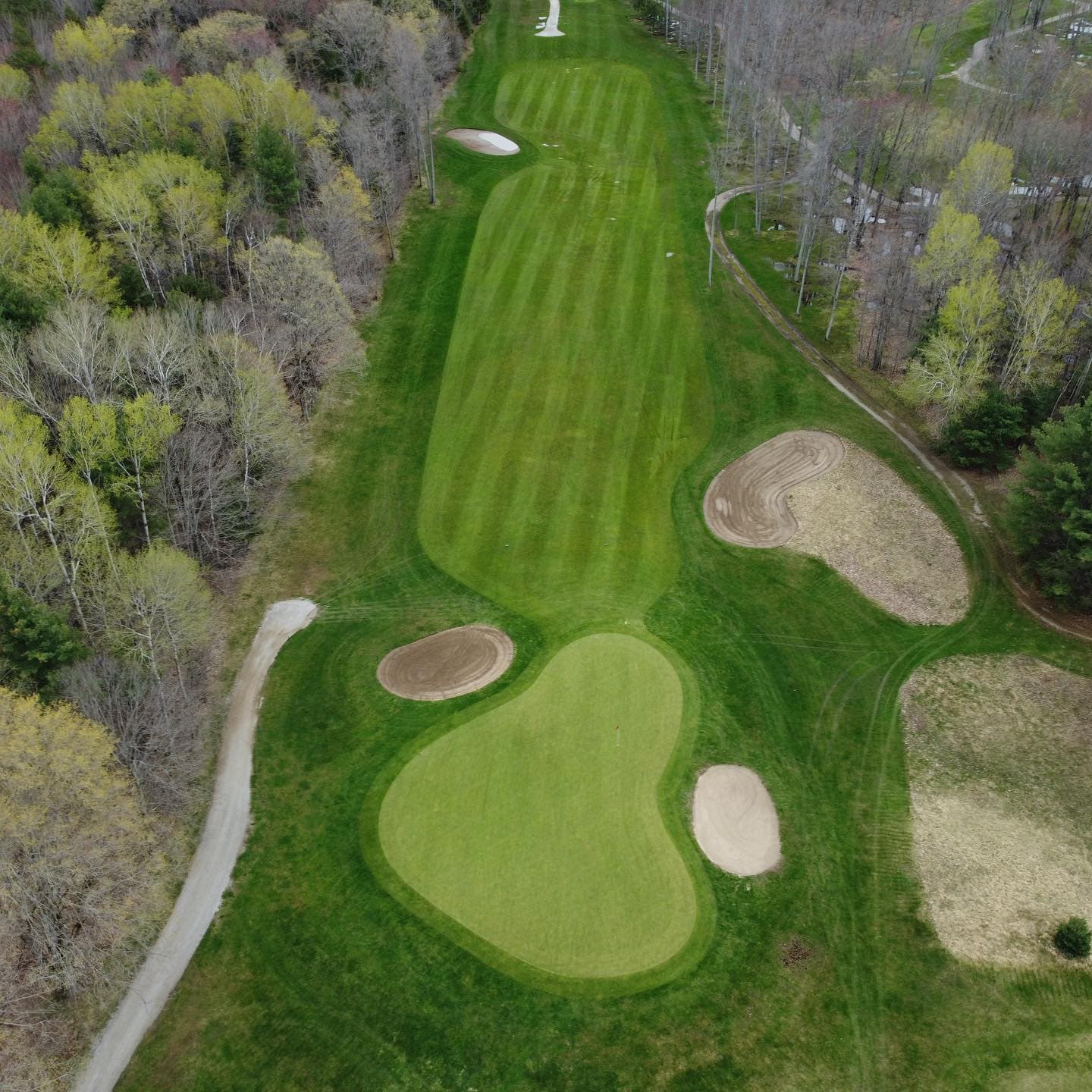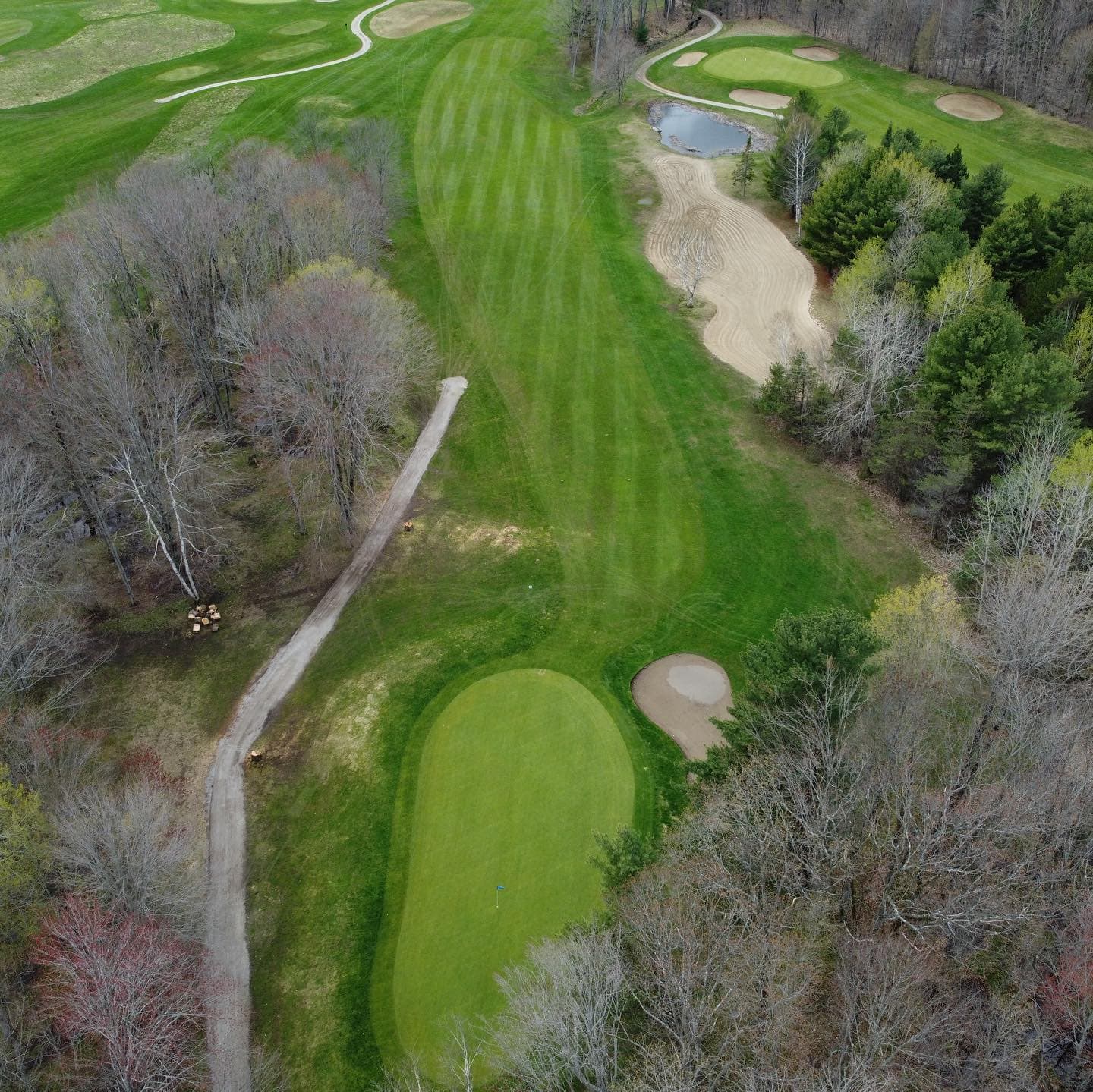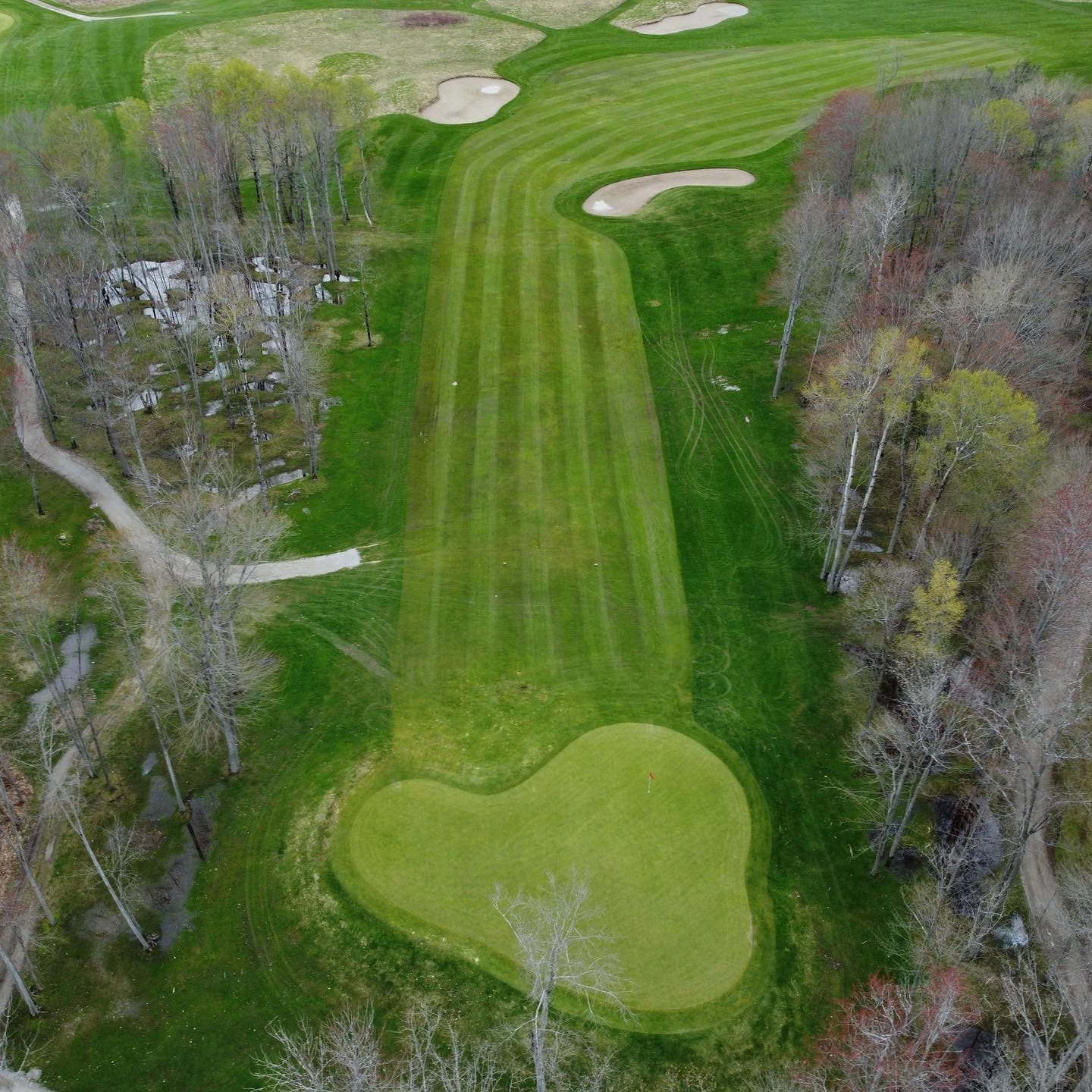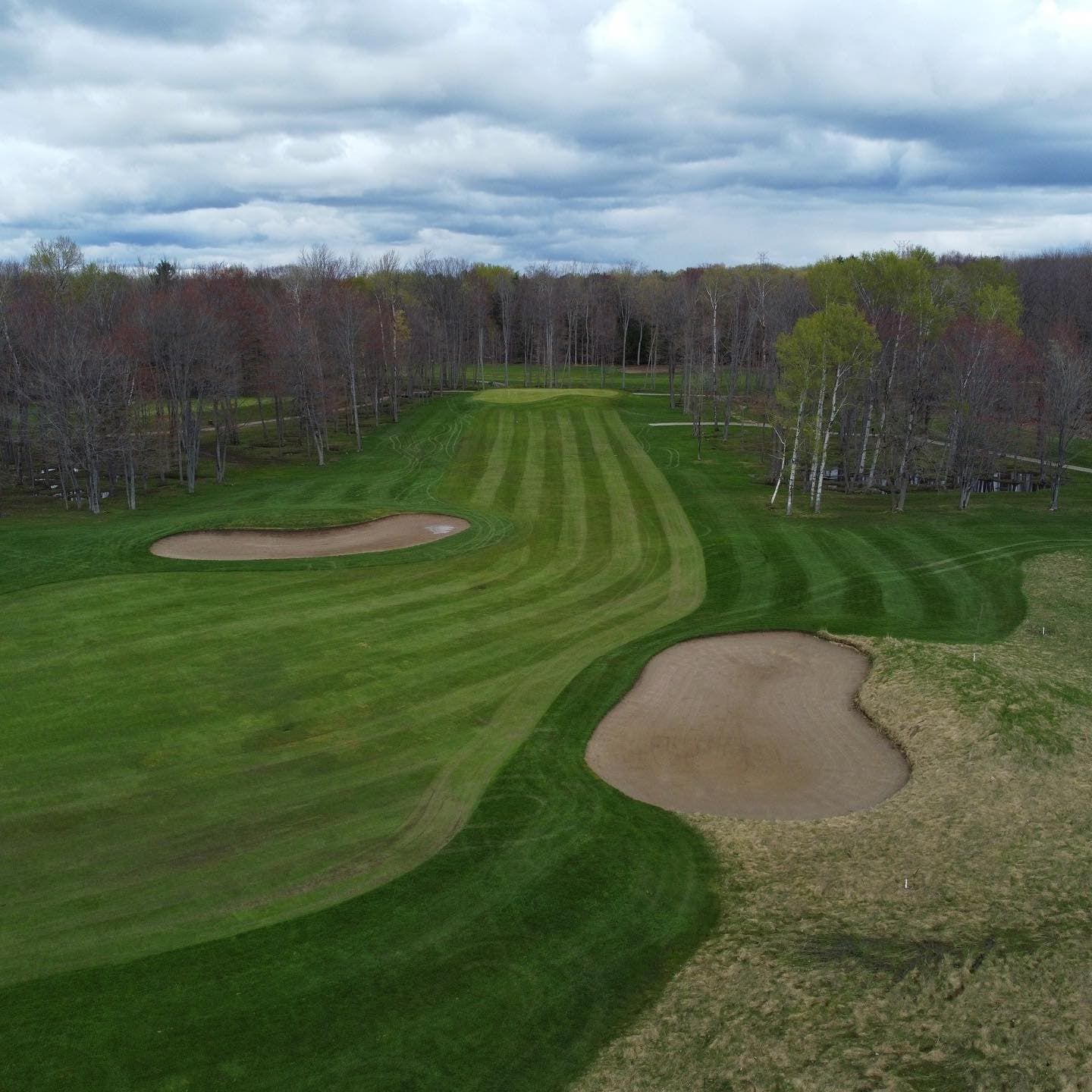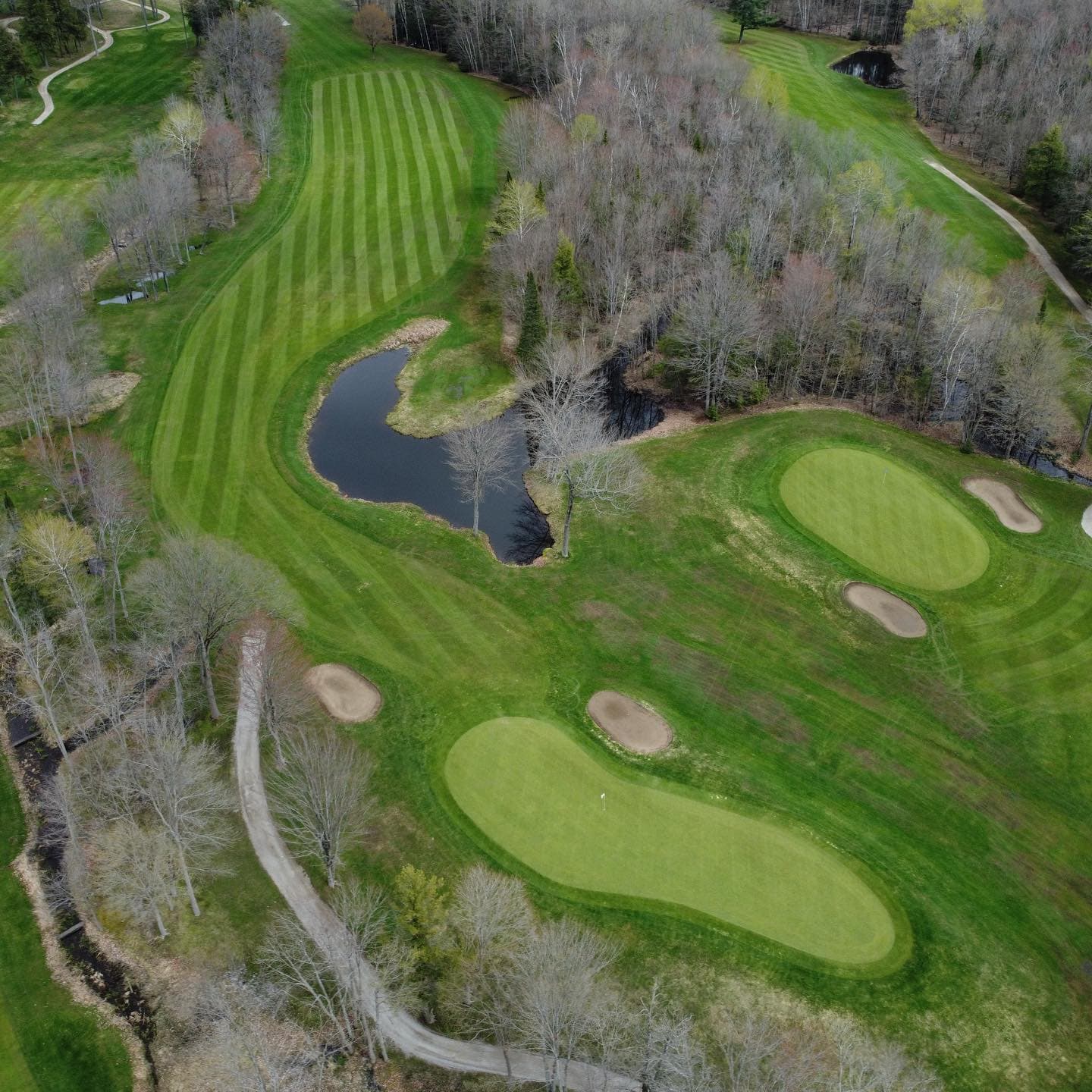 May 4
#SpringStripes are still looking awesome 🔥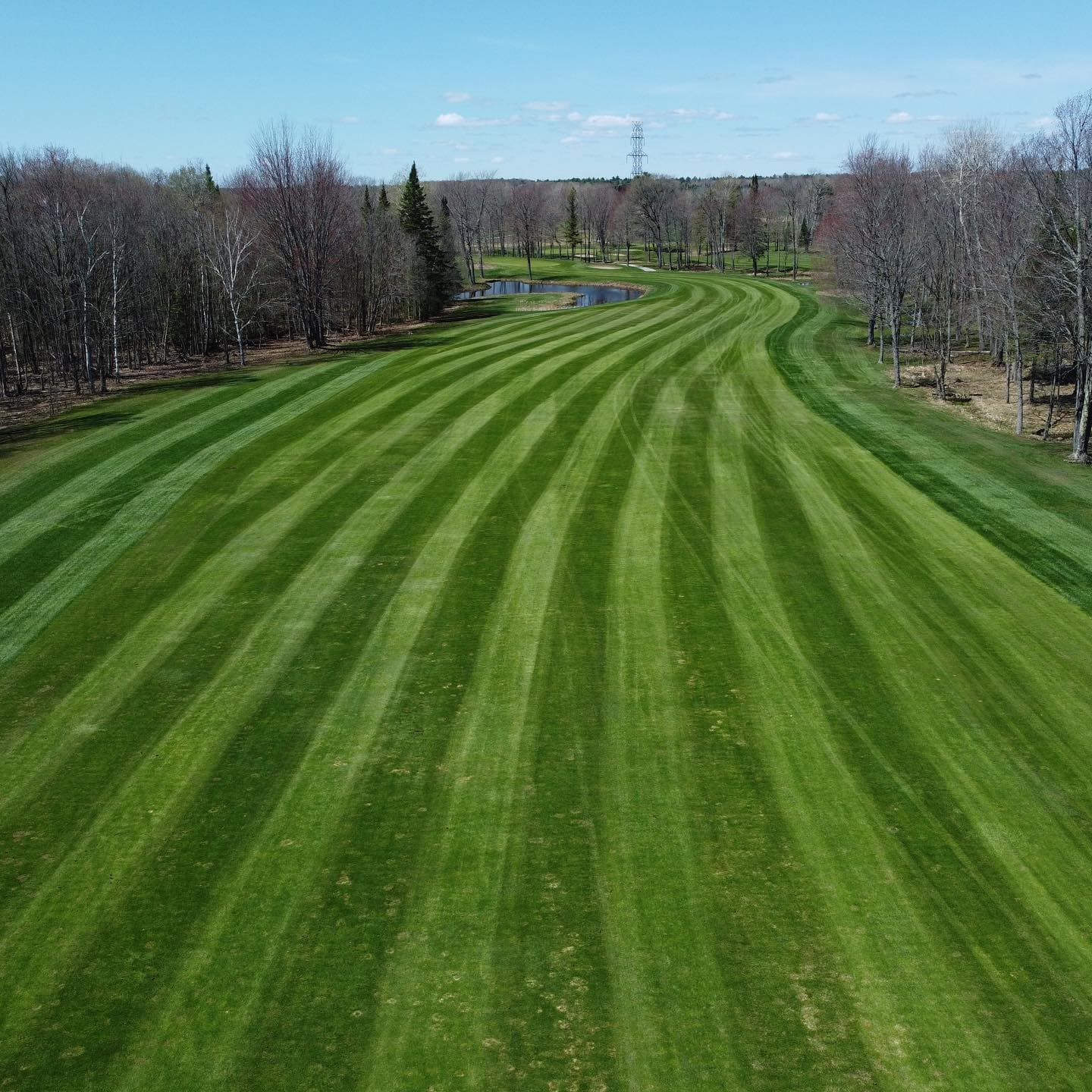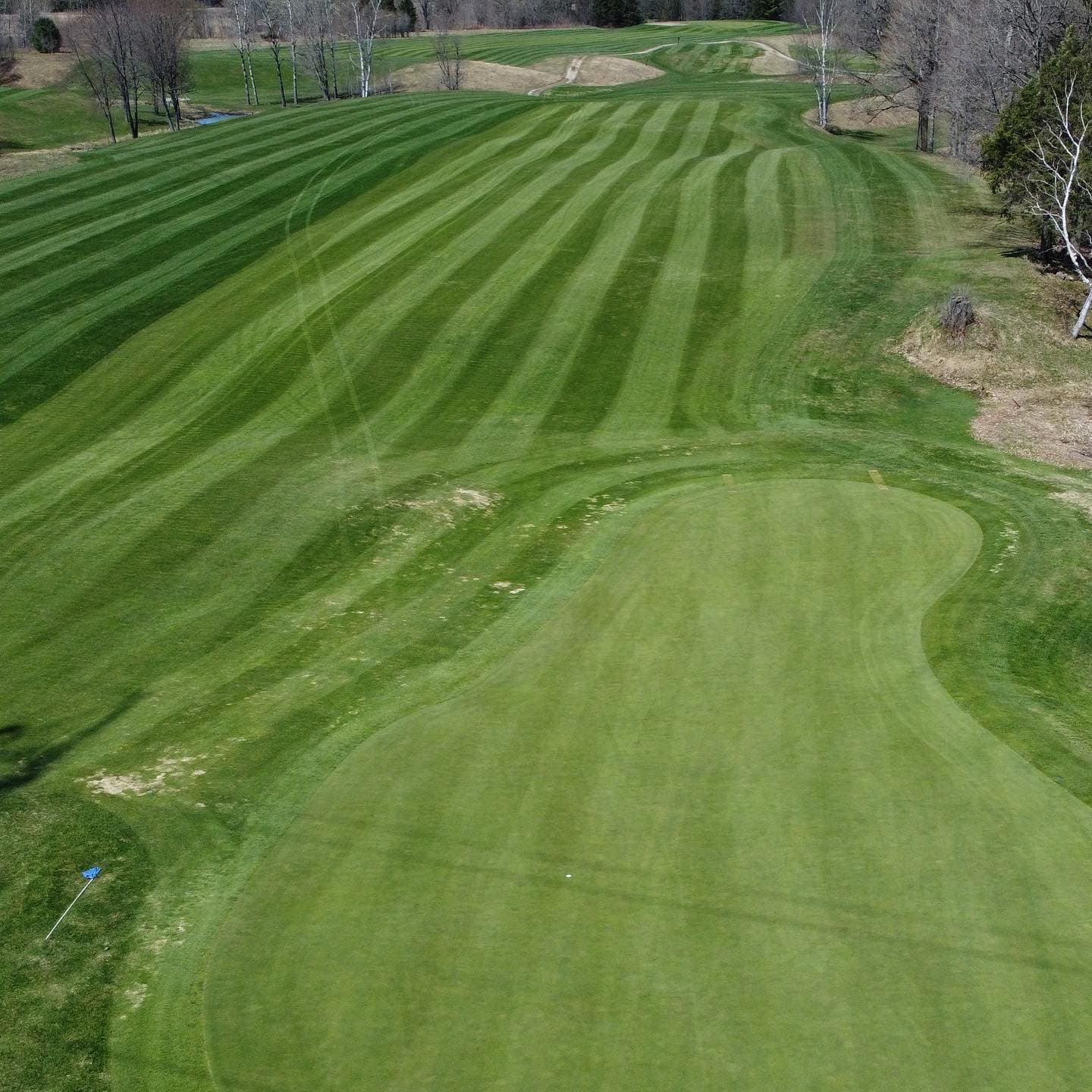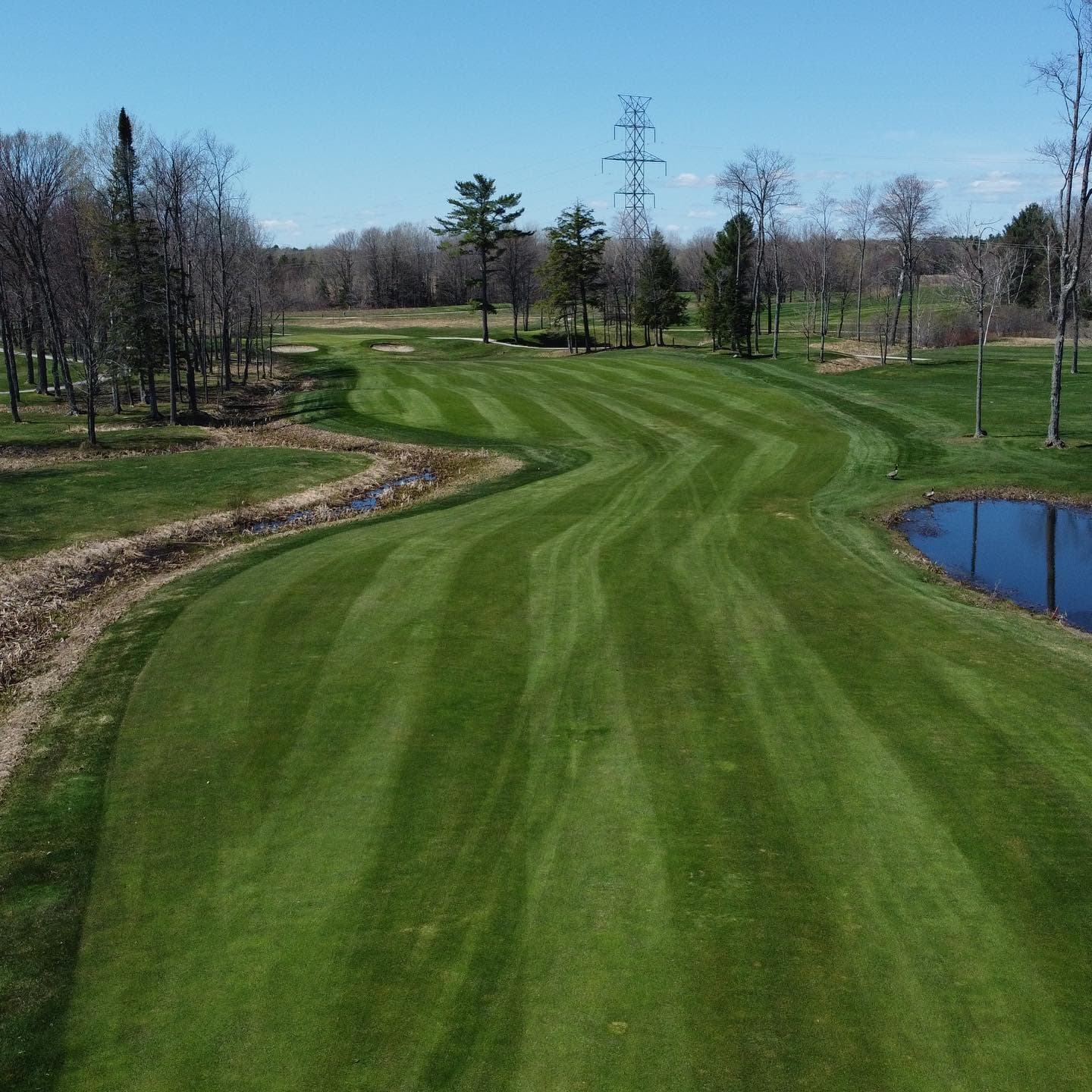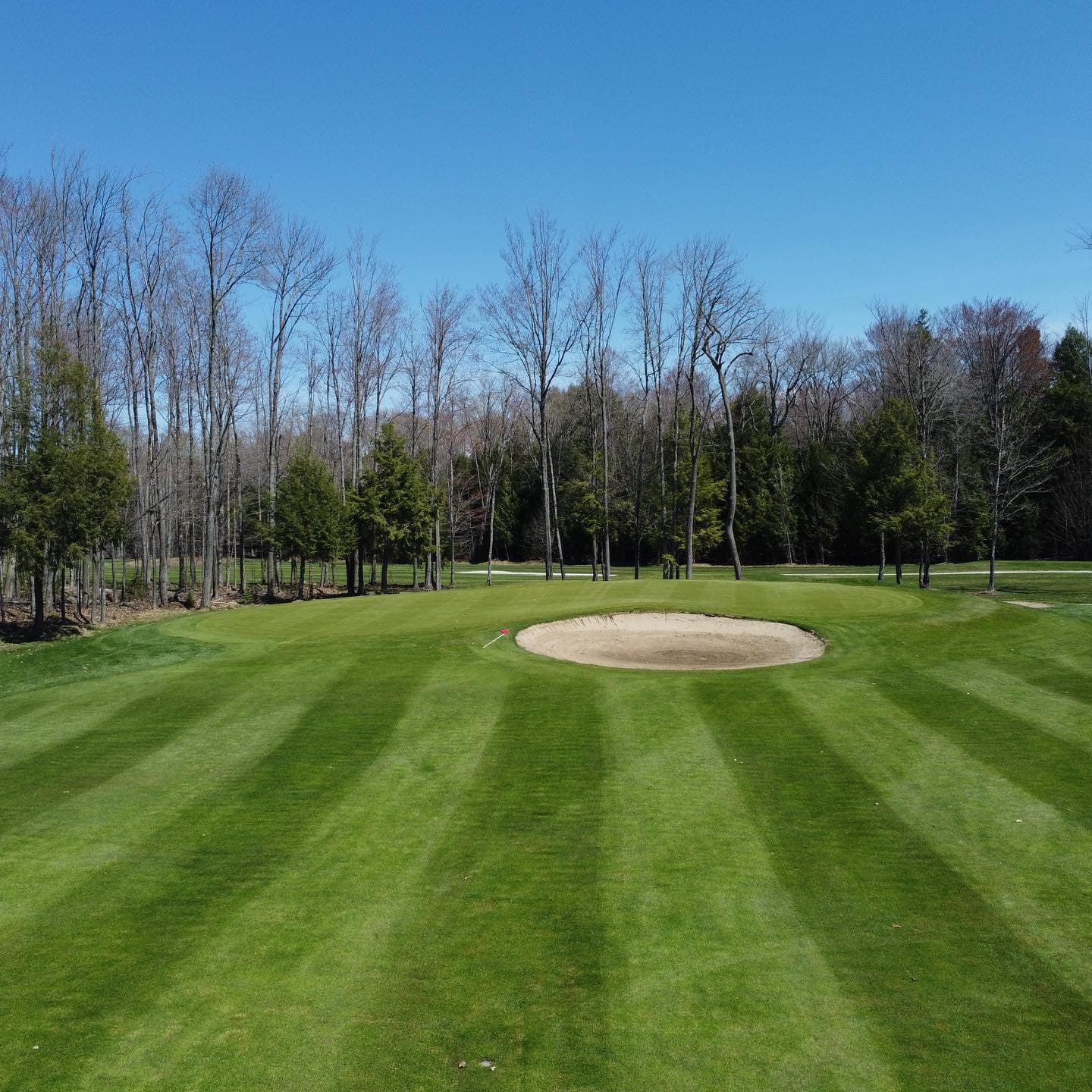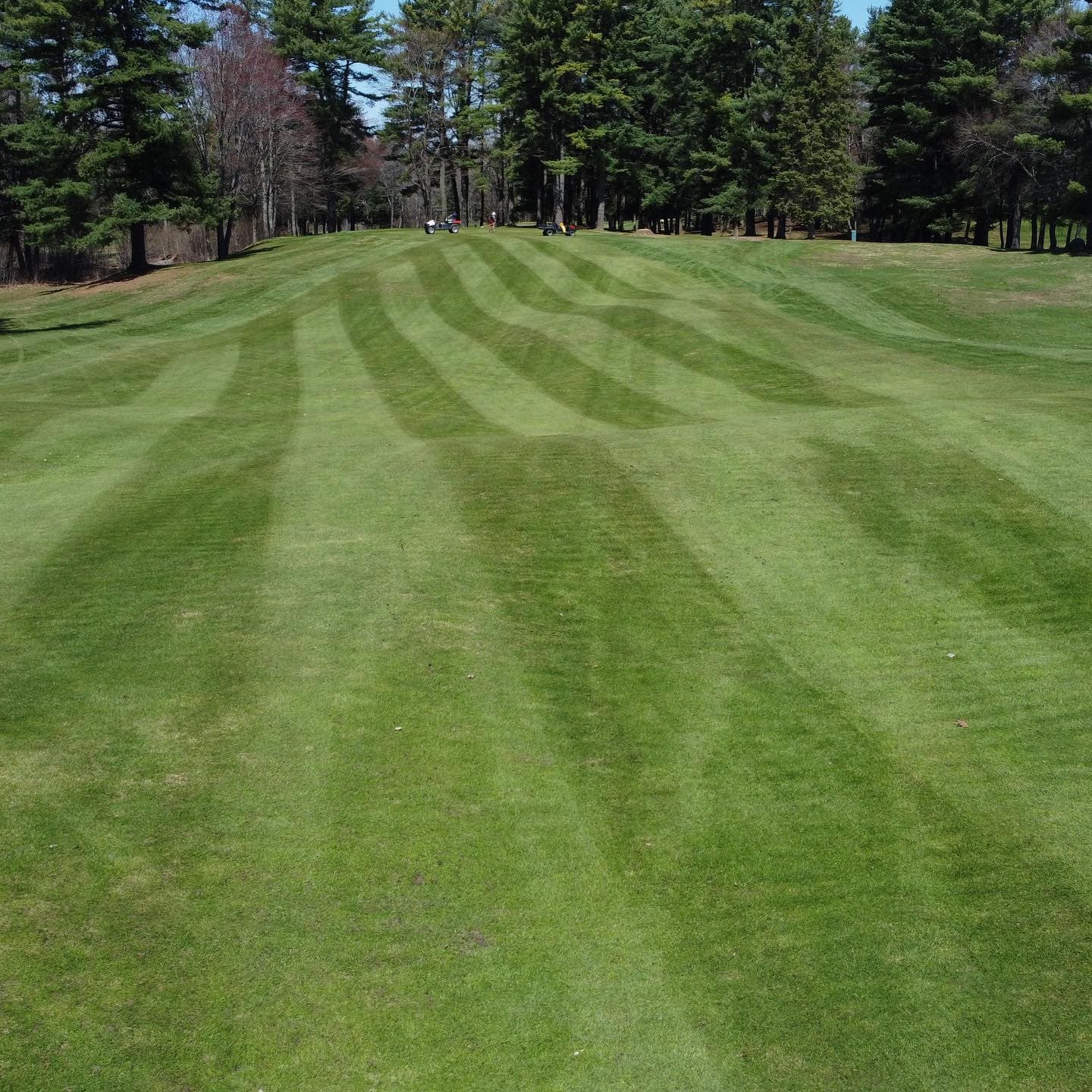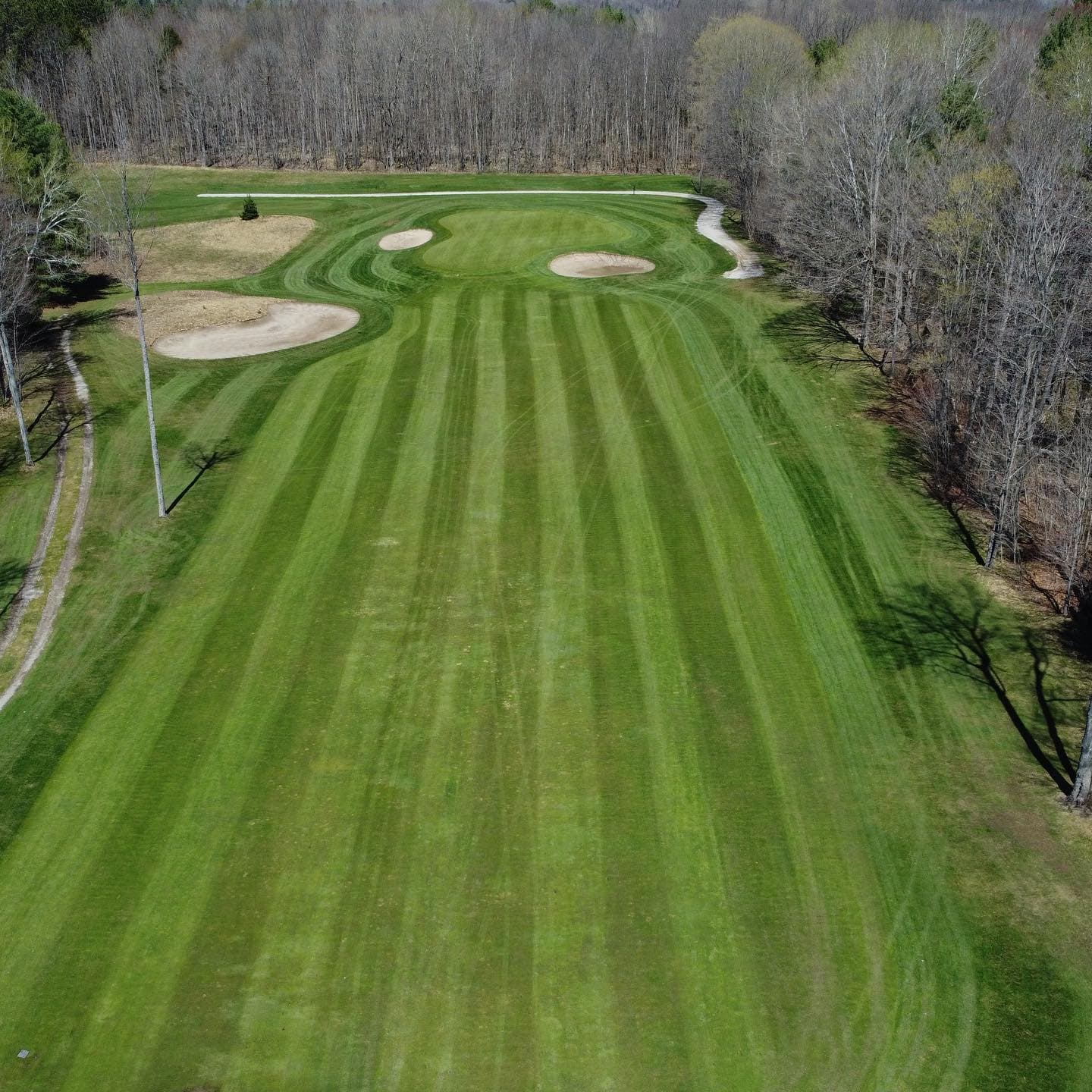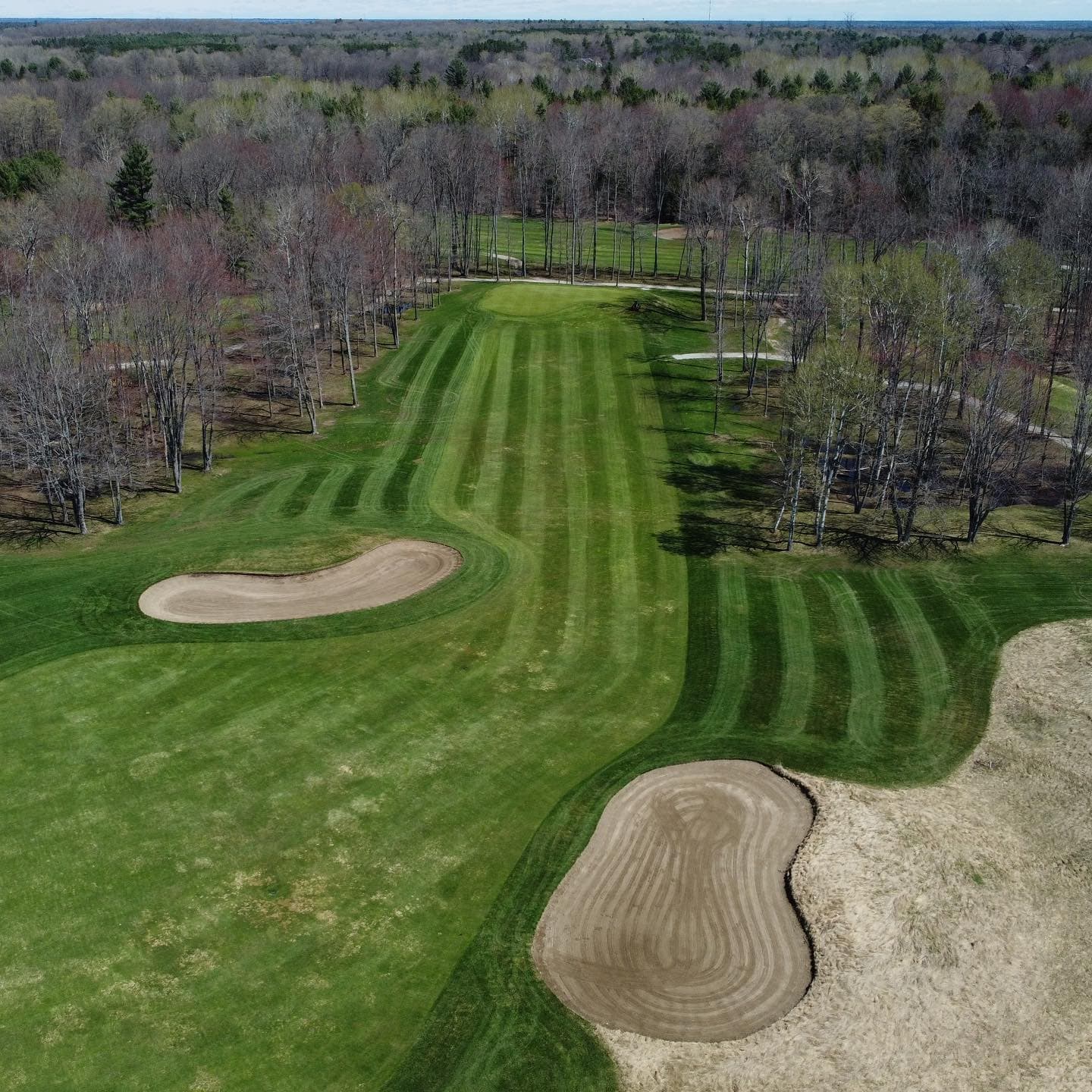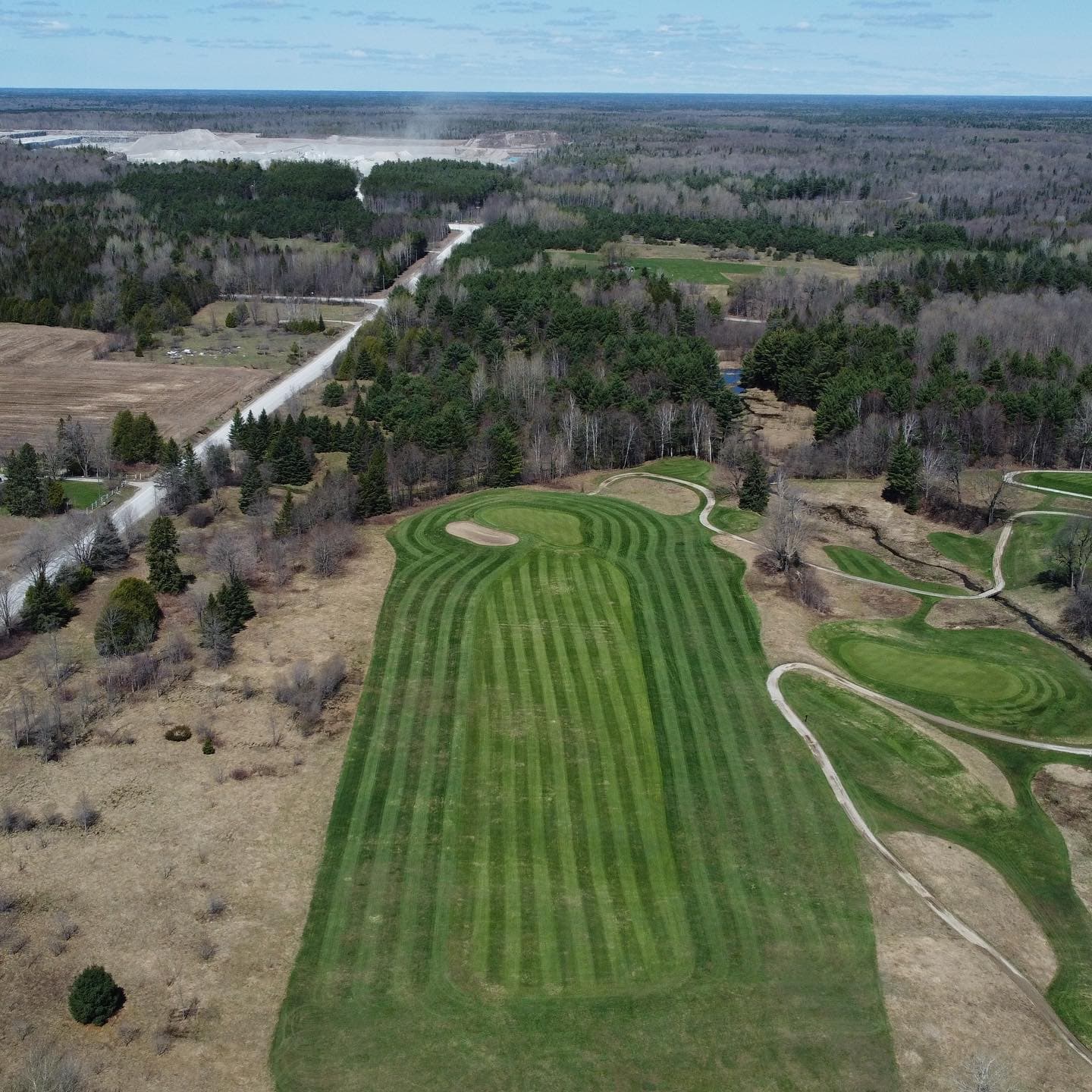 April 27
See you tomorrow 😎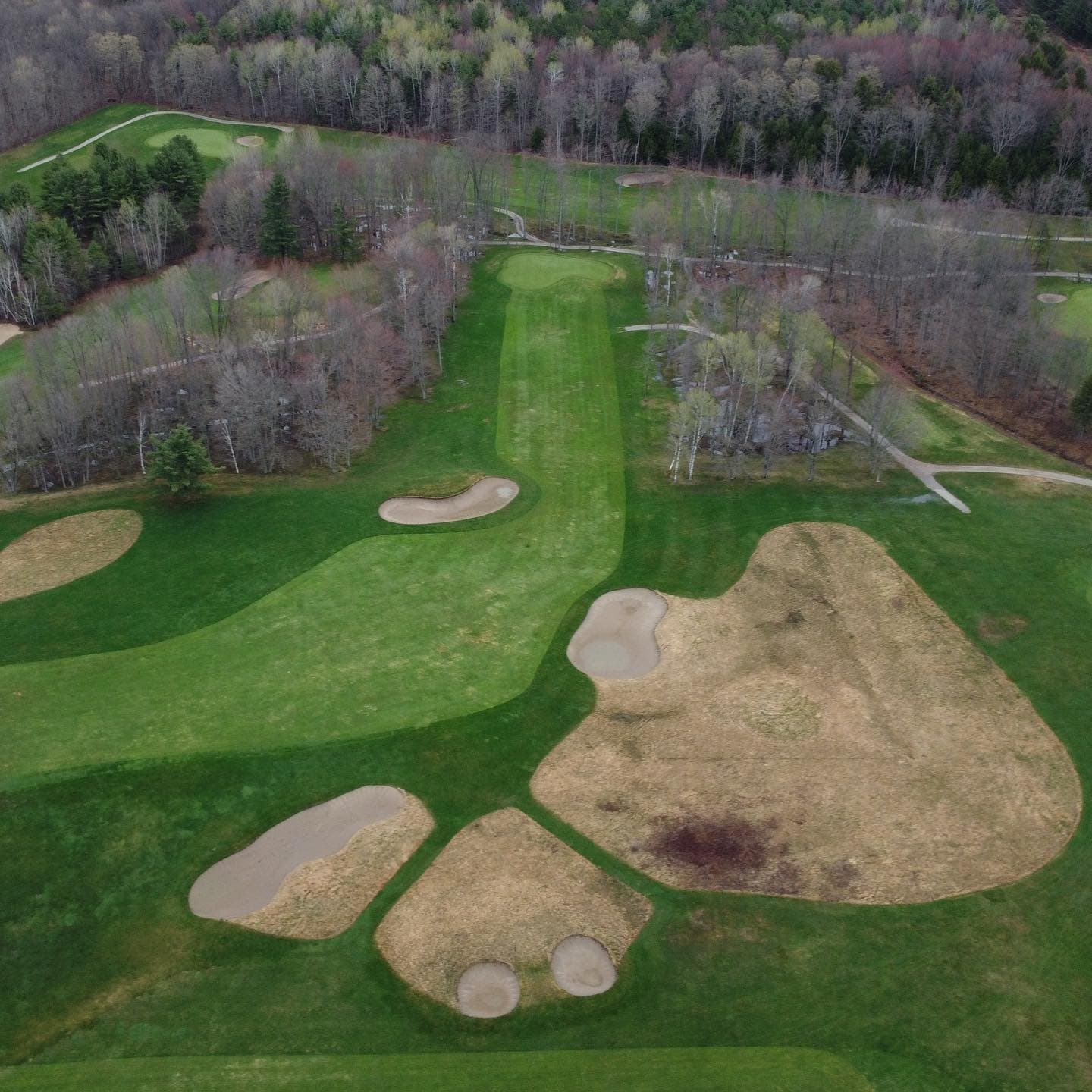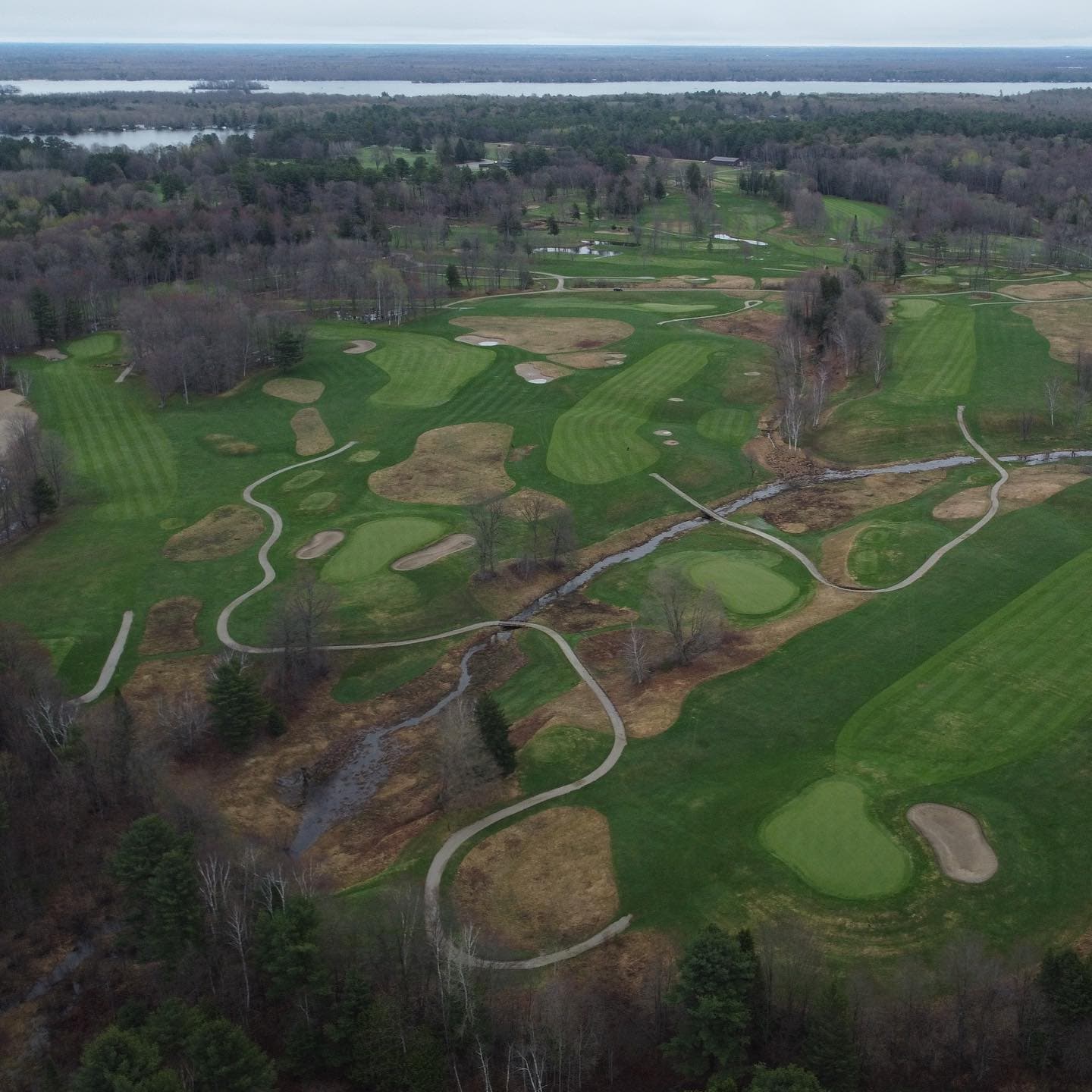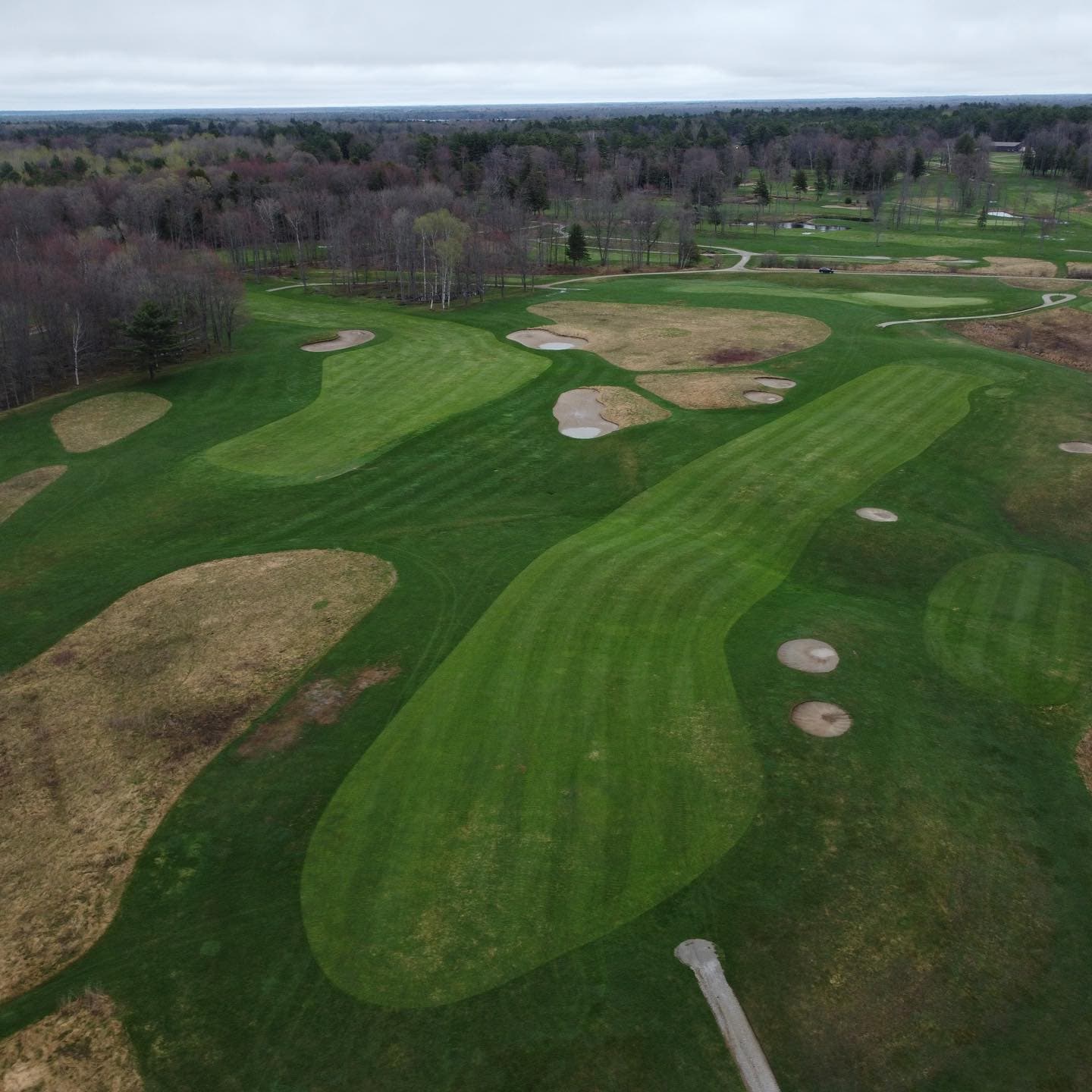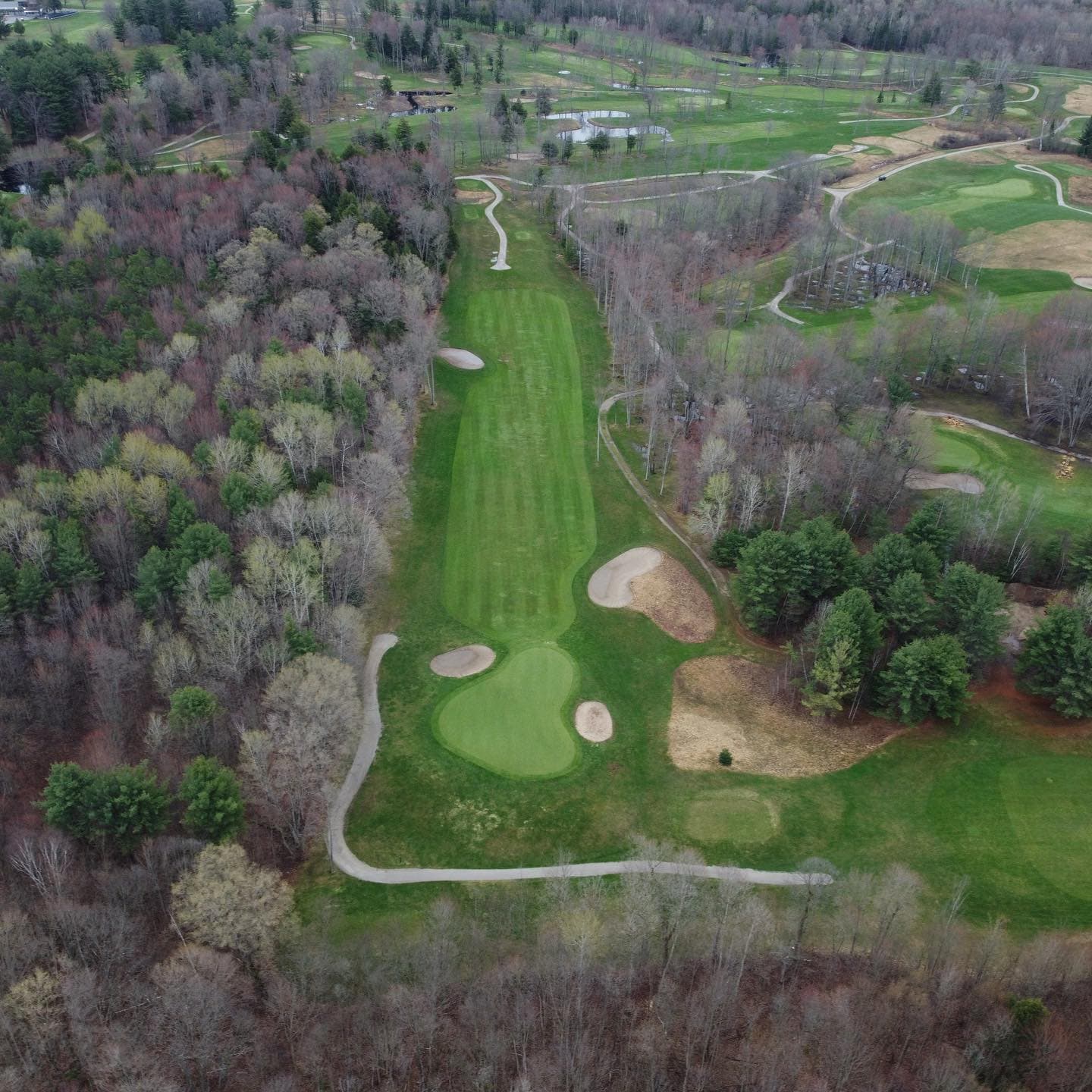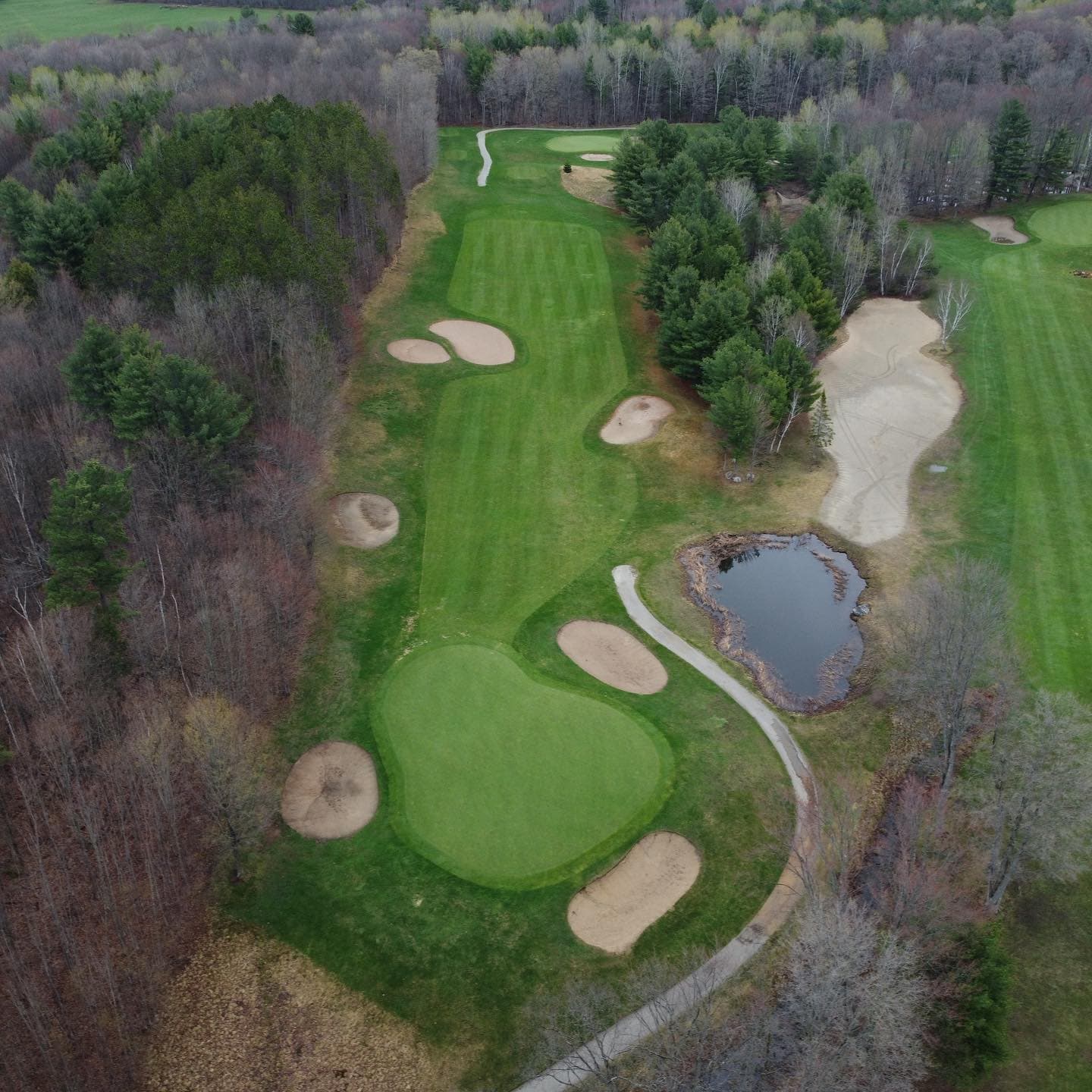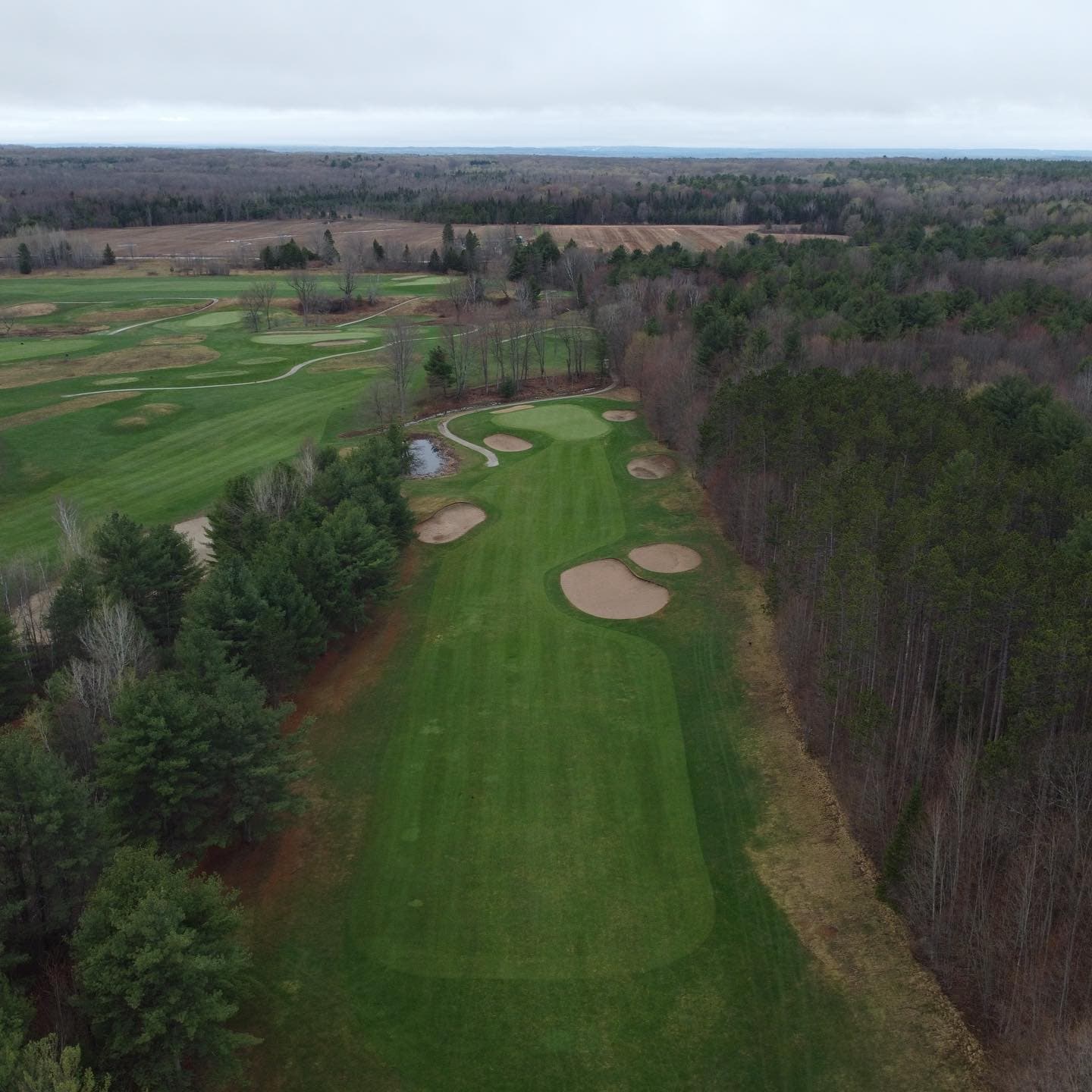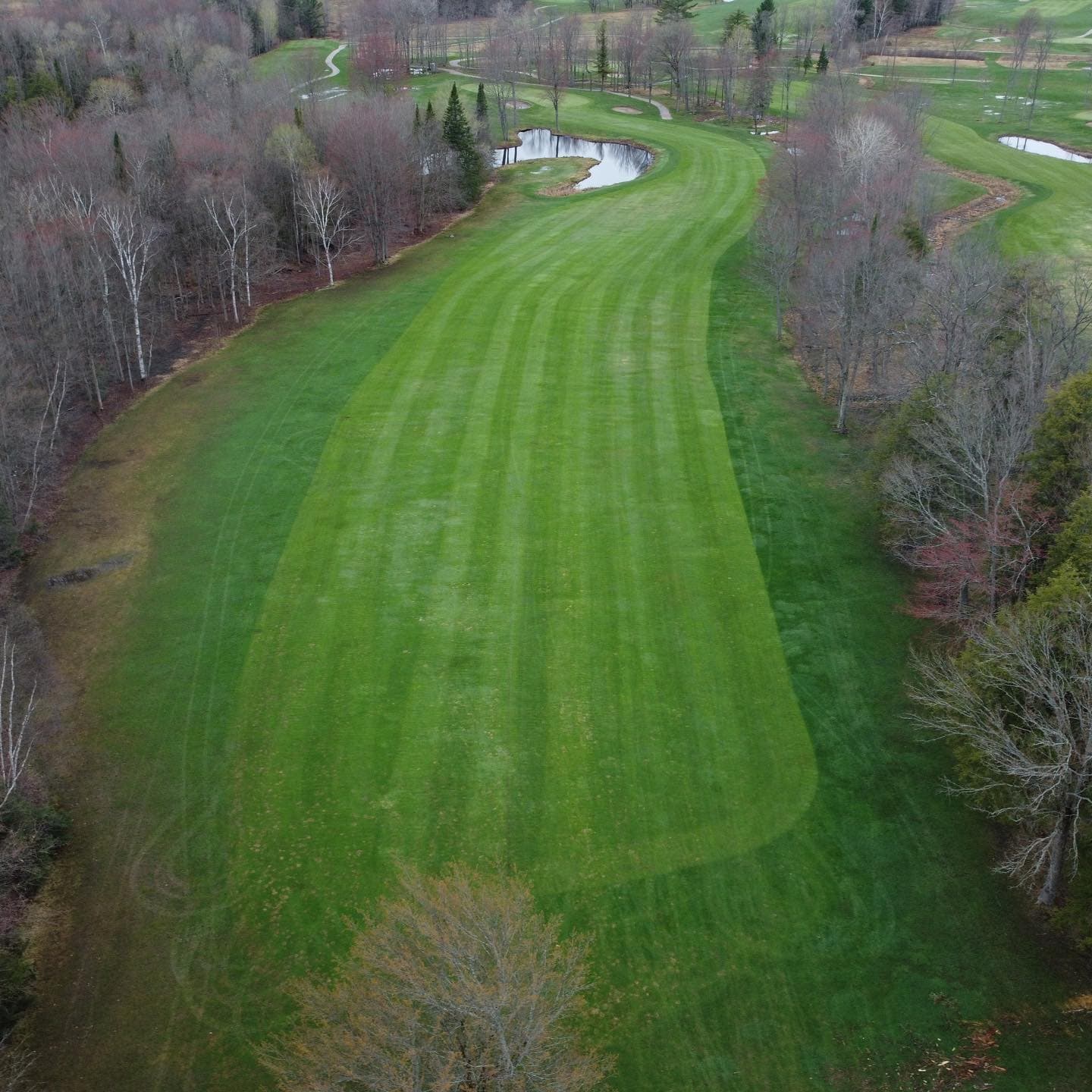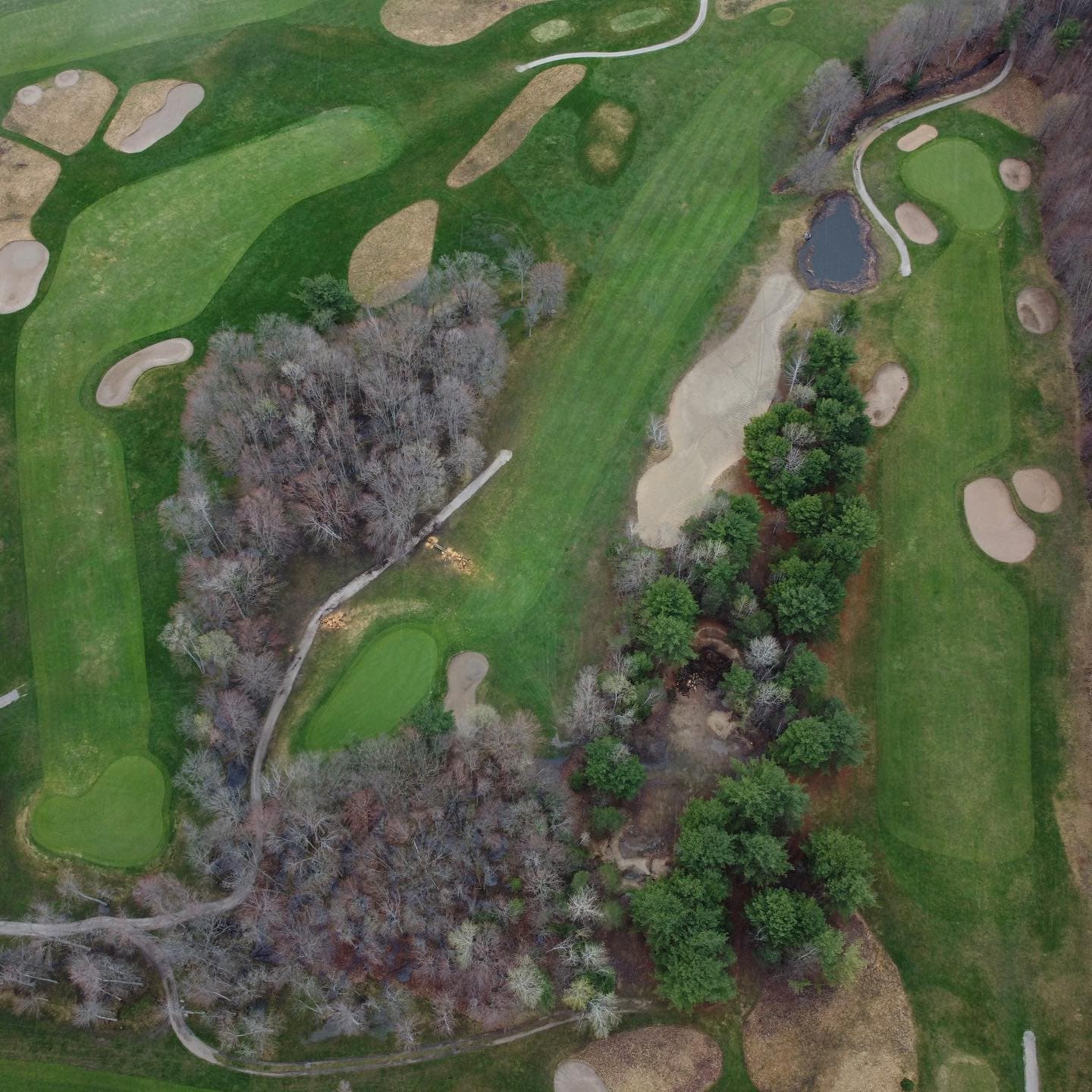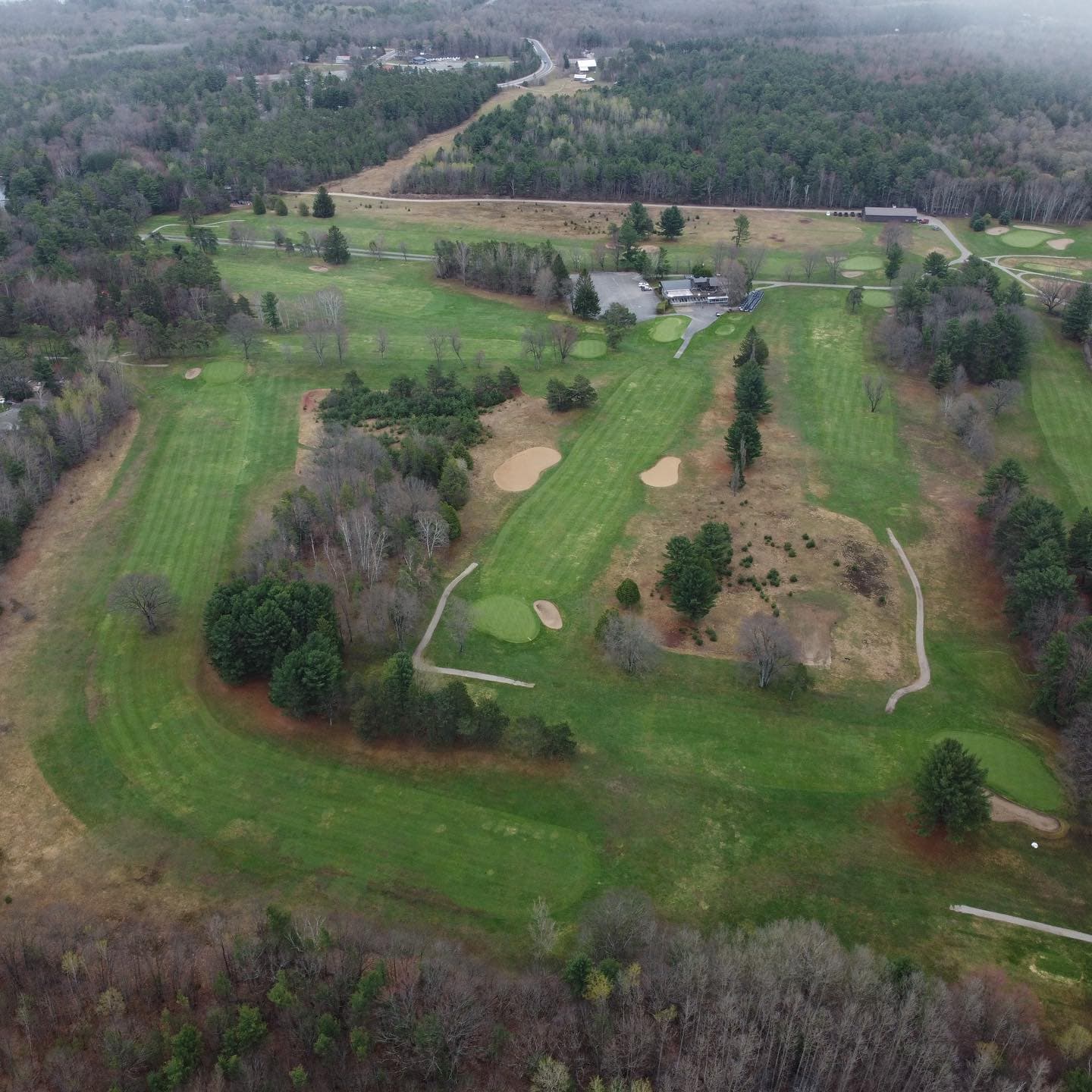 April 24
4 days until opening day #PlayTheLake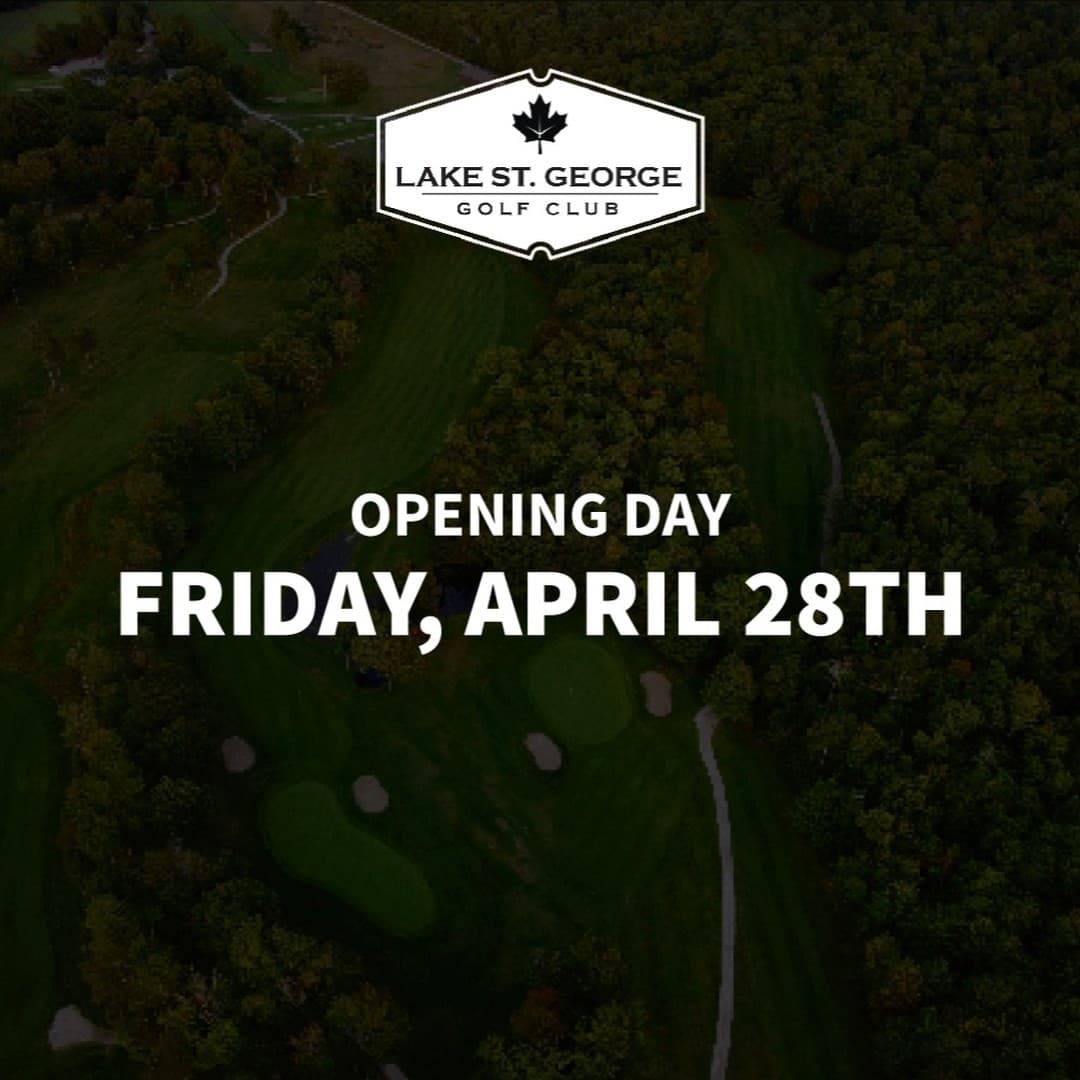 April 22
Our opening day for the 2023 season is next Friday 🔥 Tee time booking will open on Tuesday for members and Wednesday for public players #PlayTheLake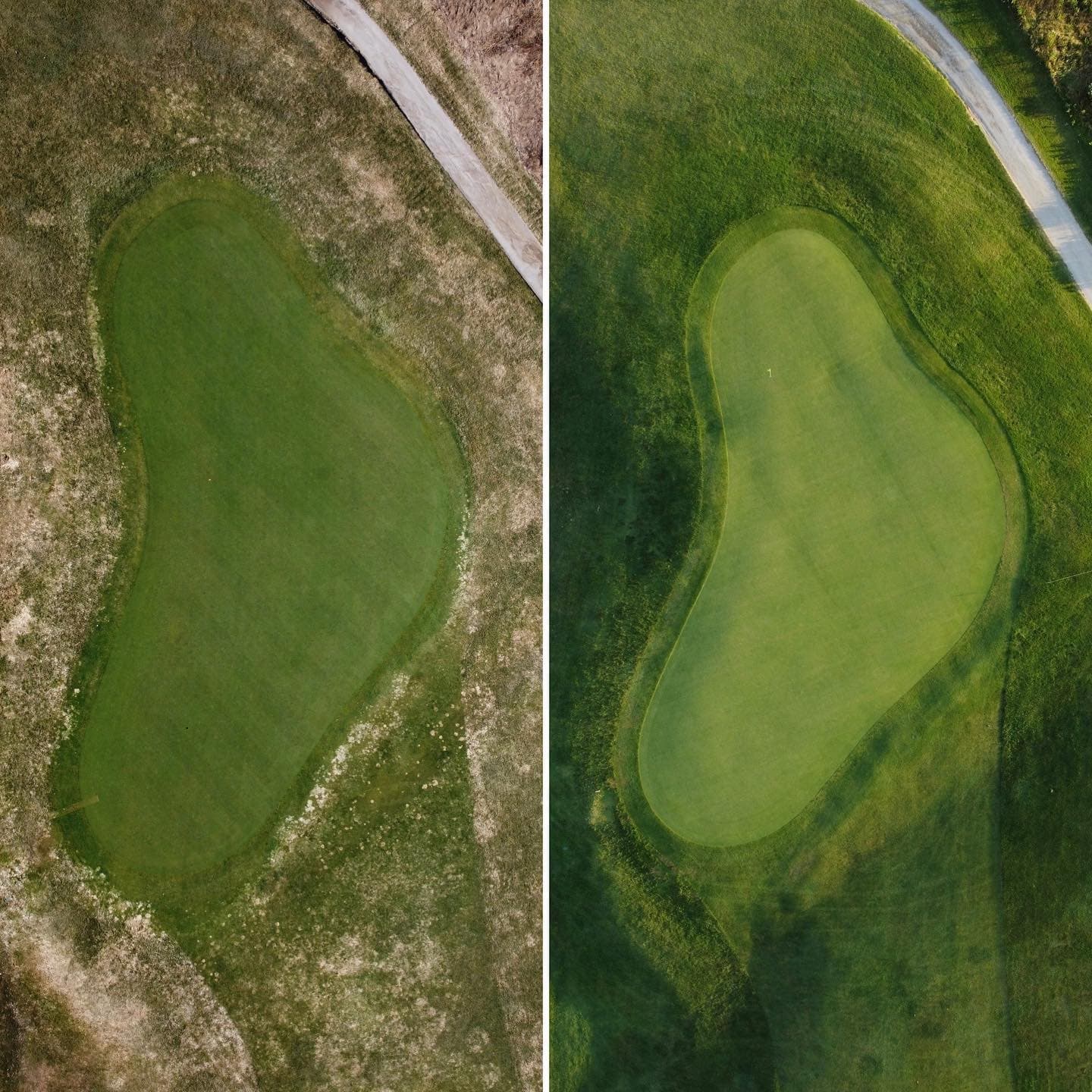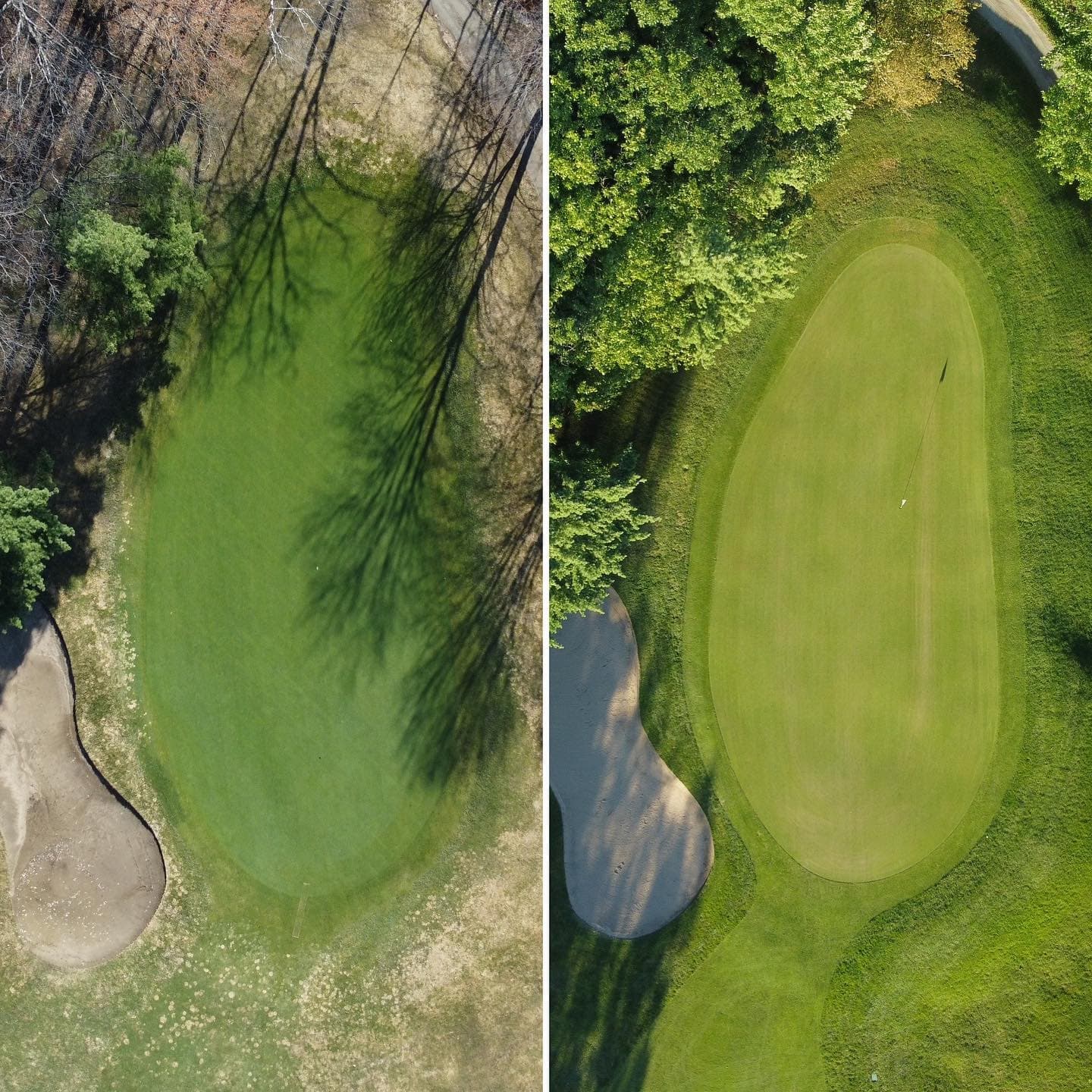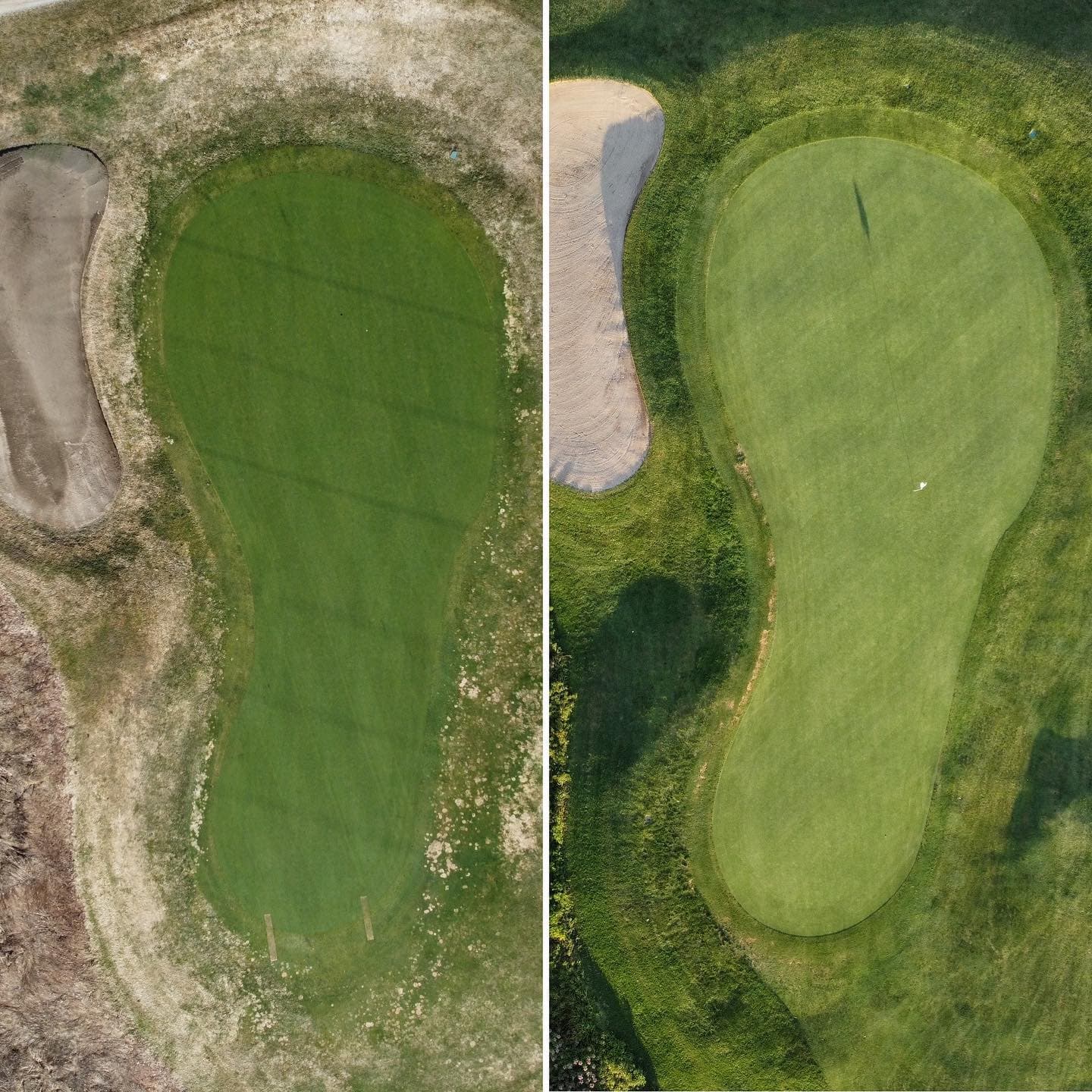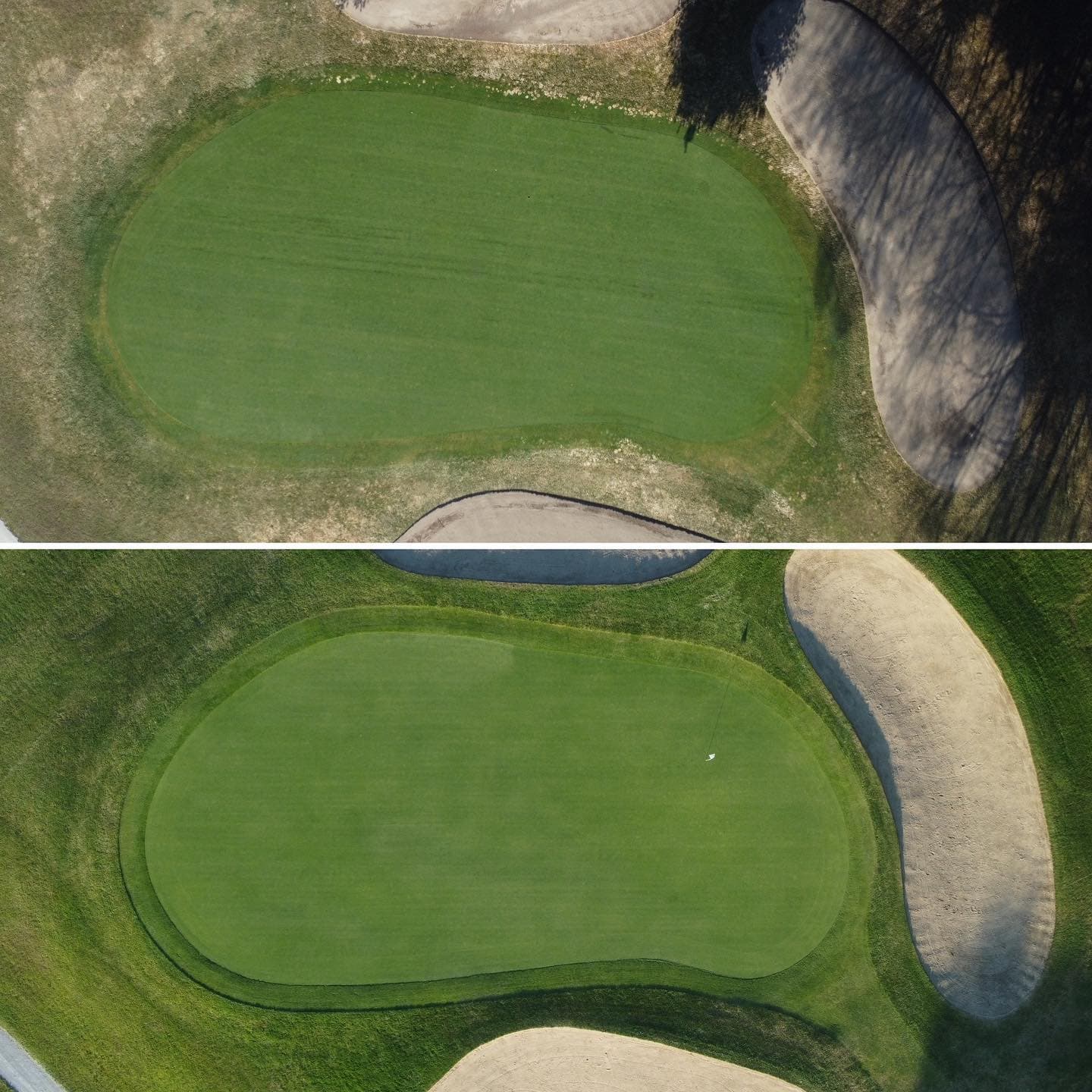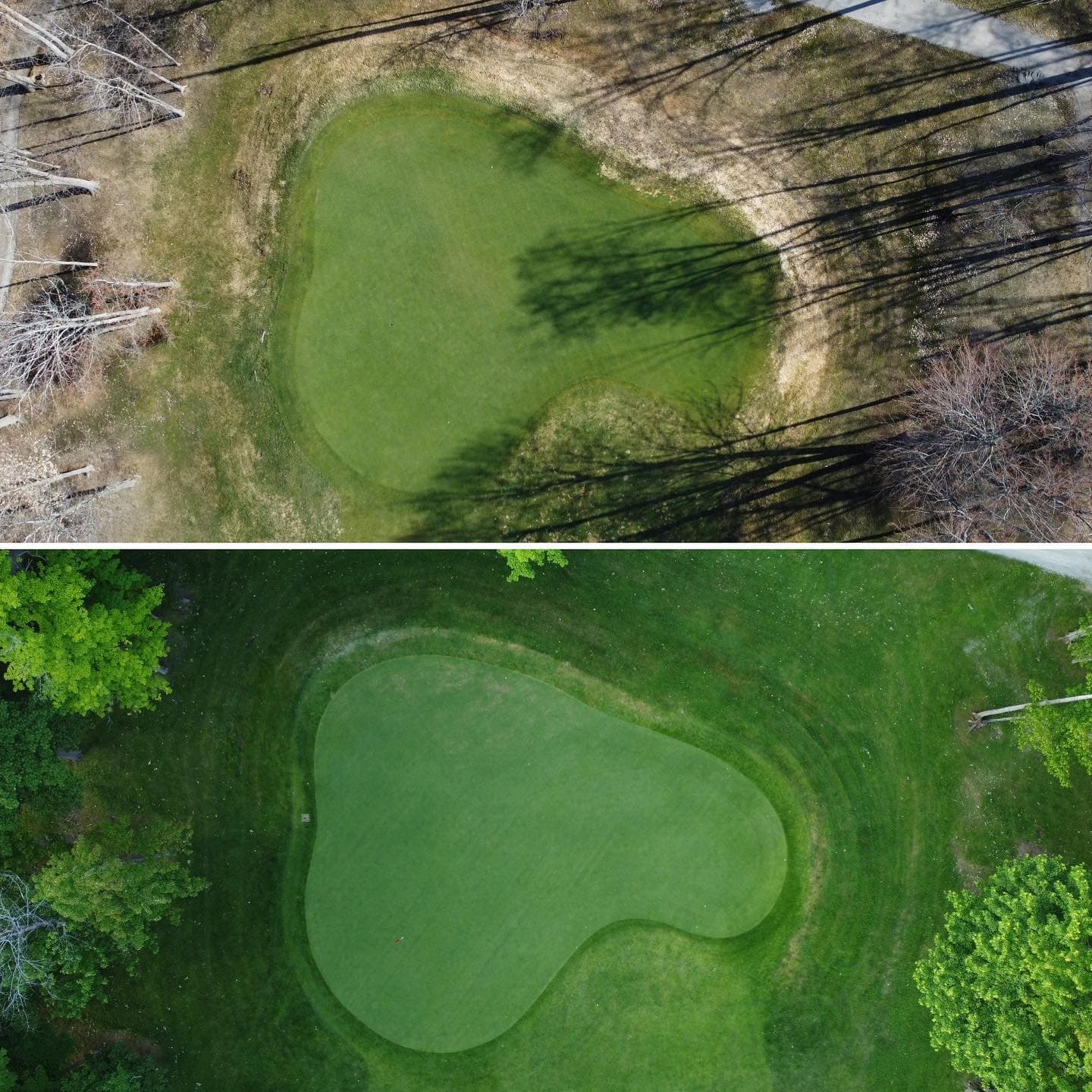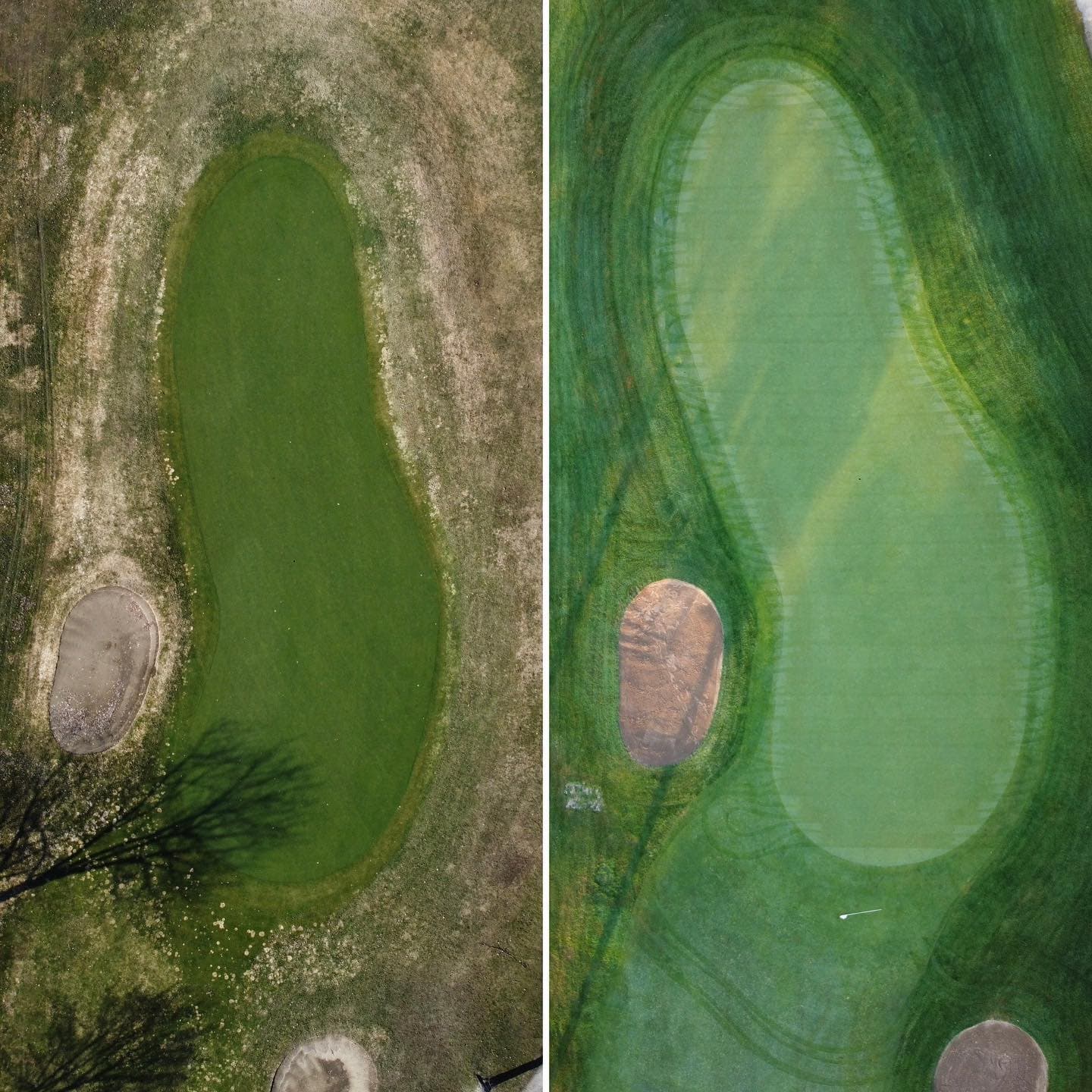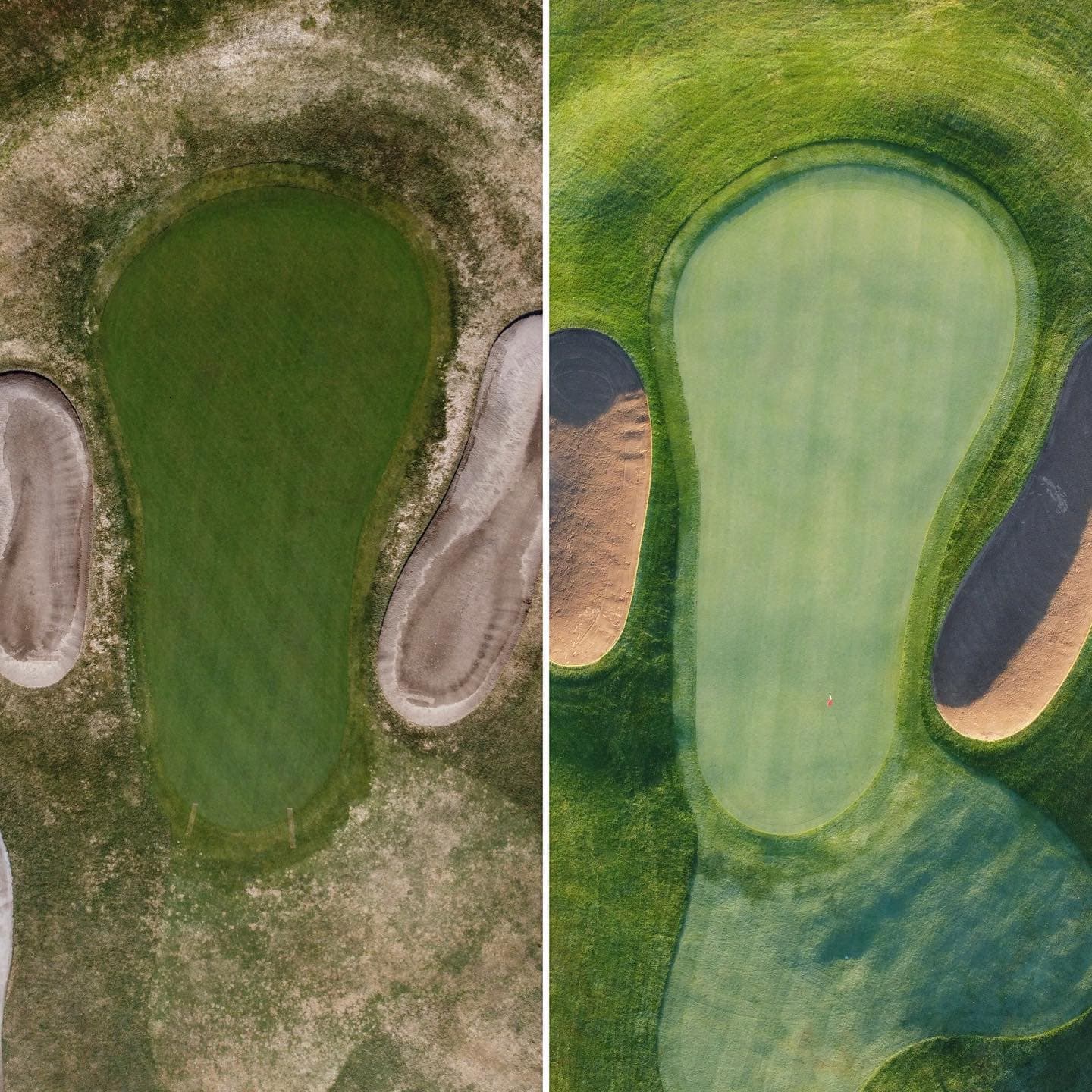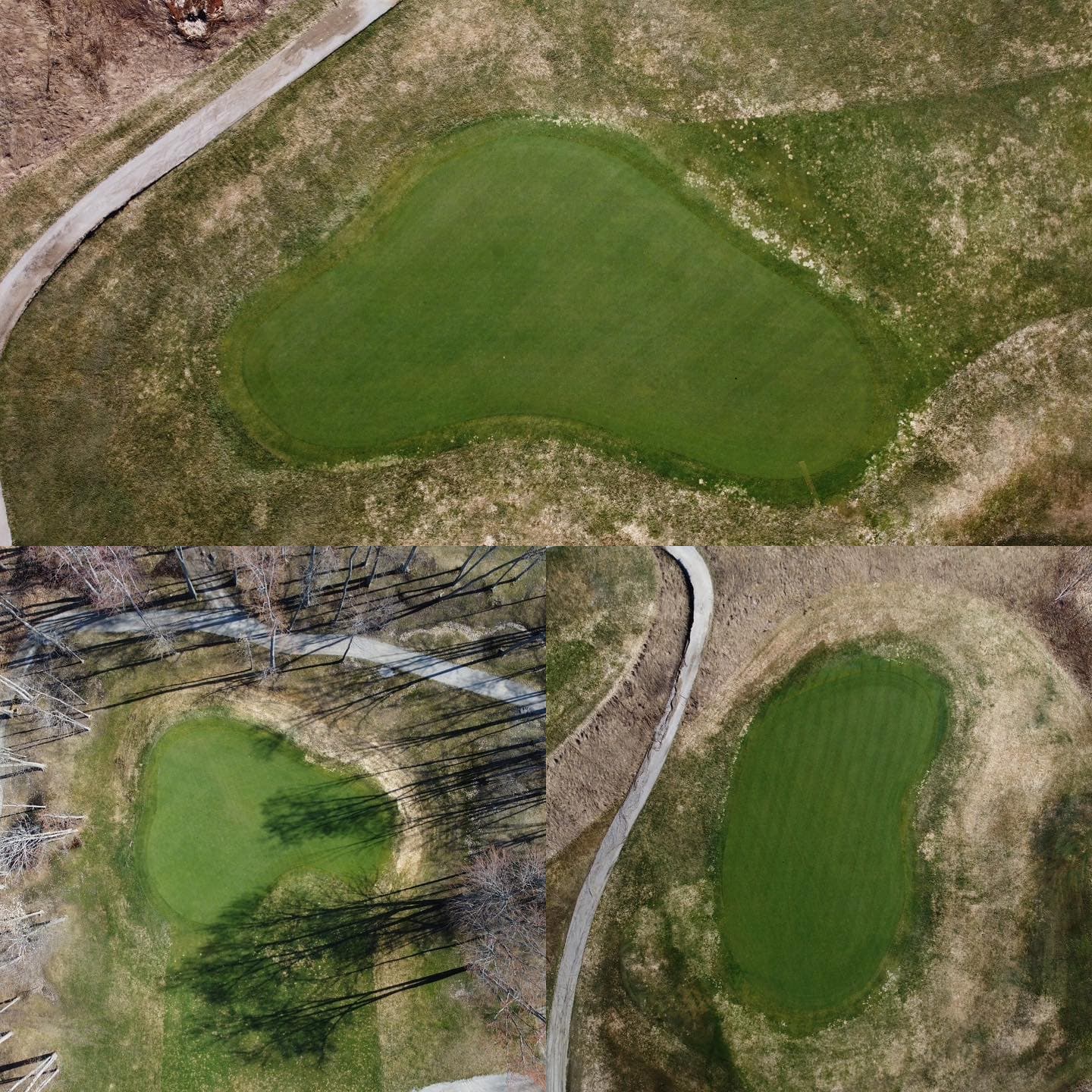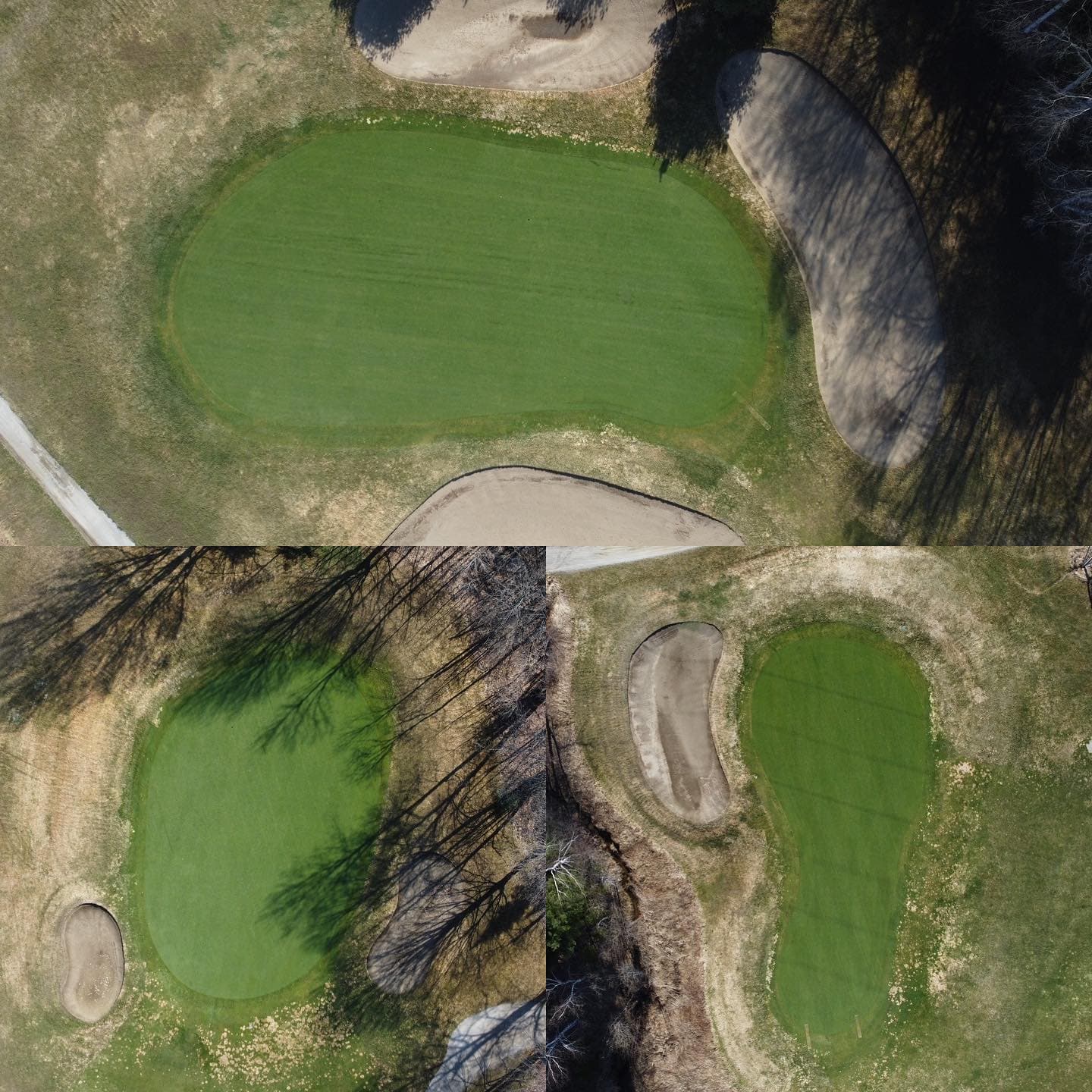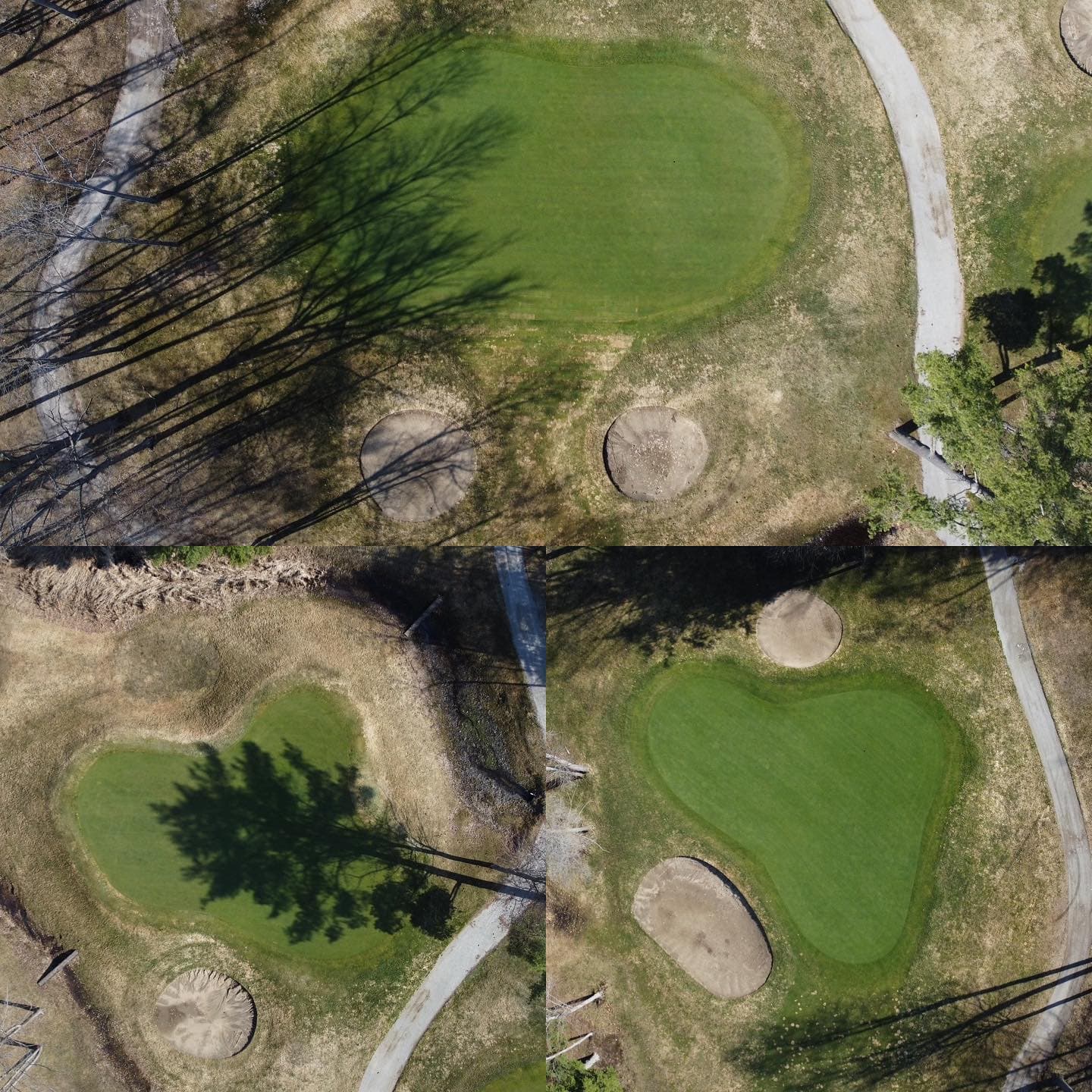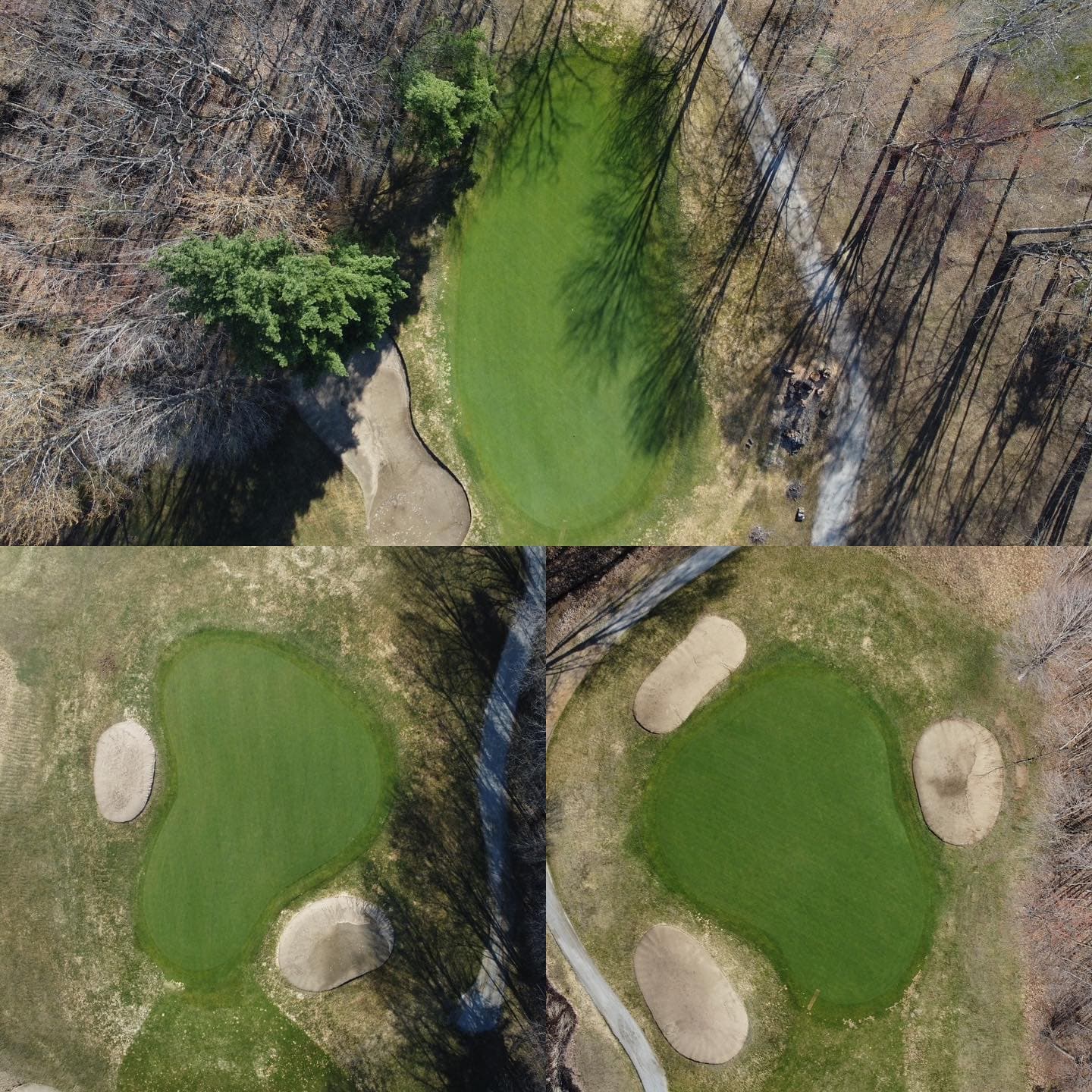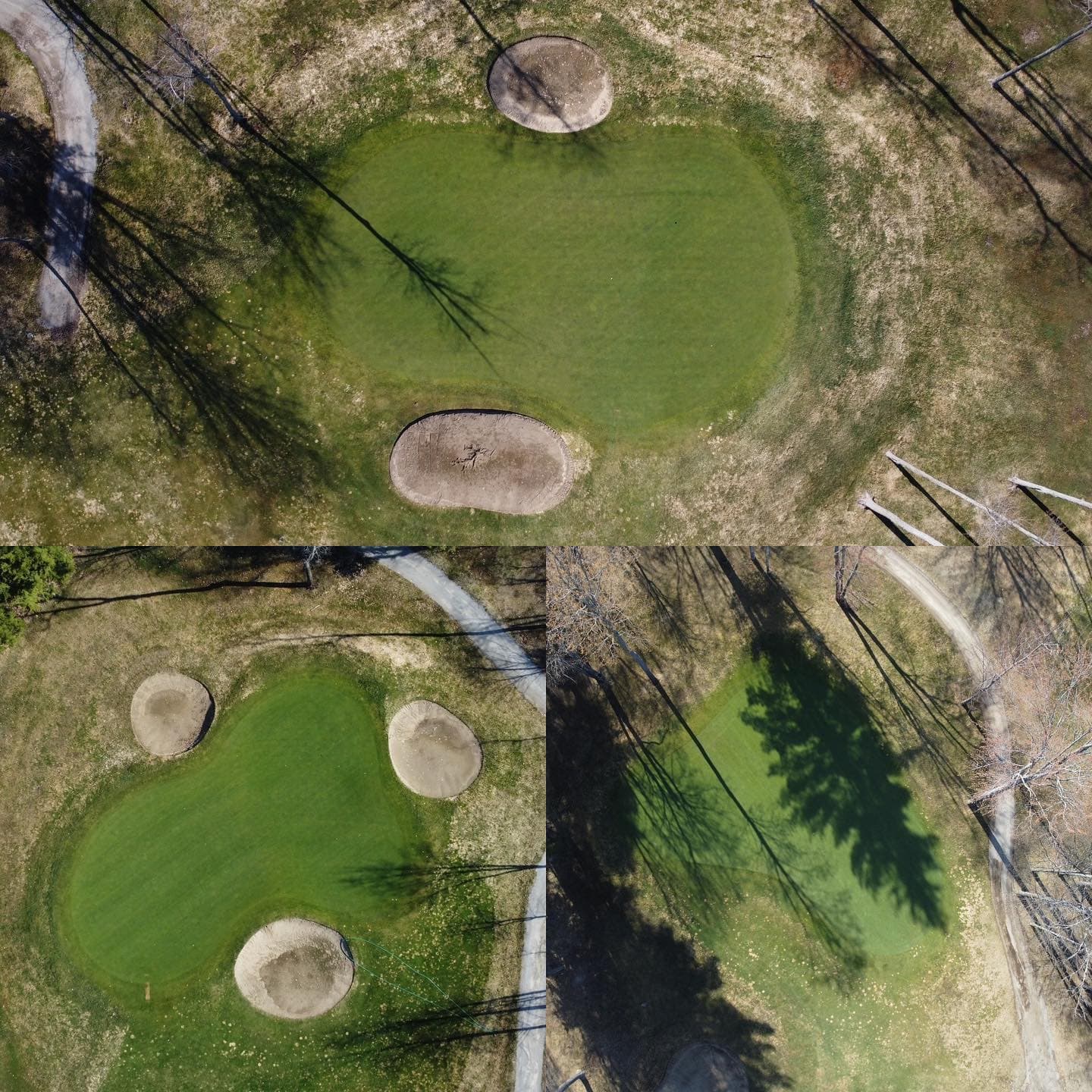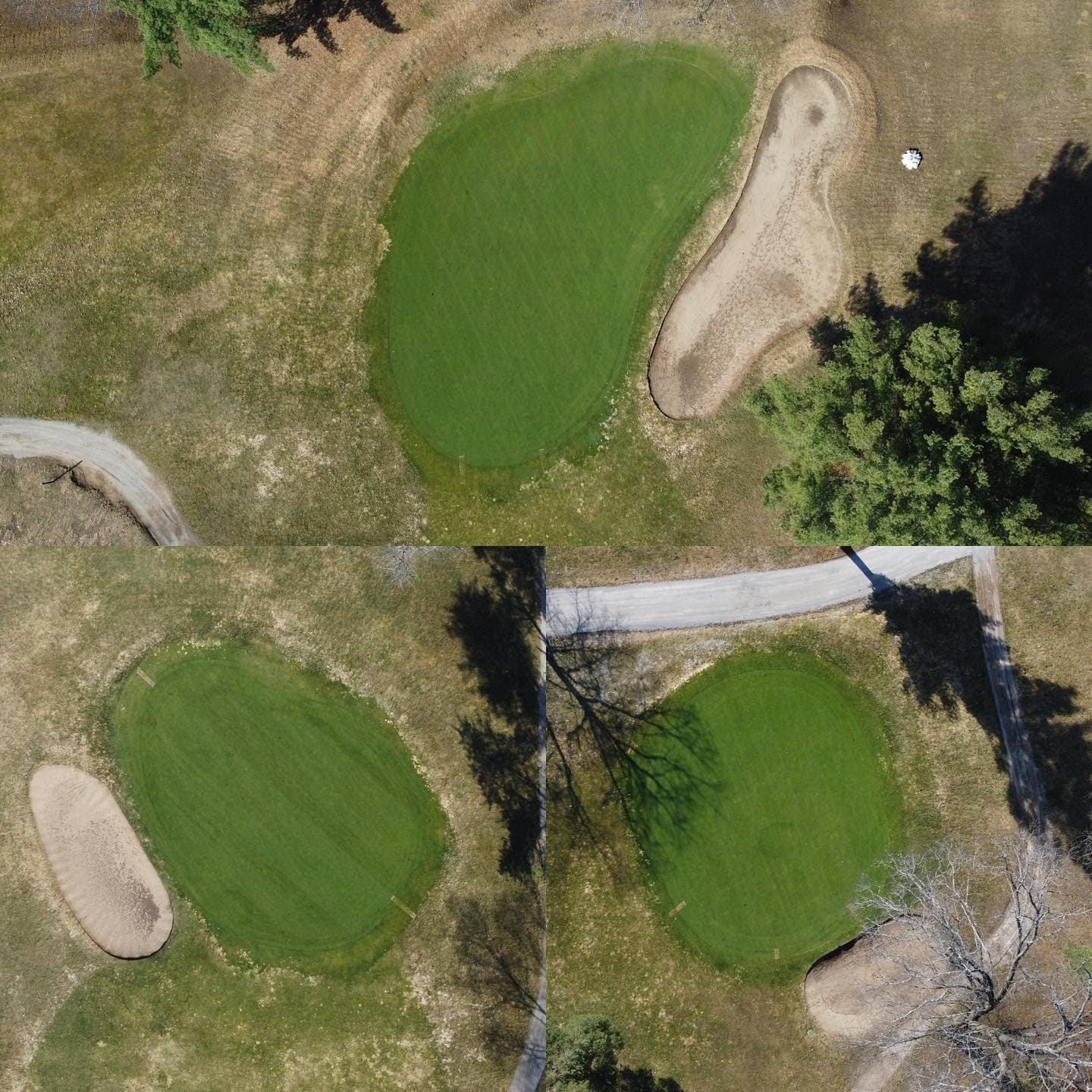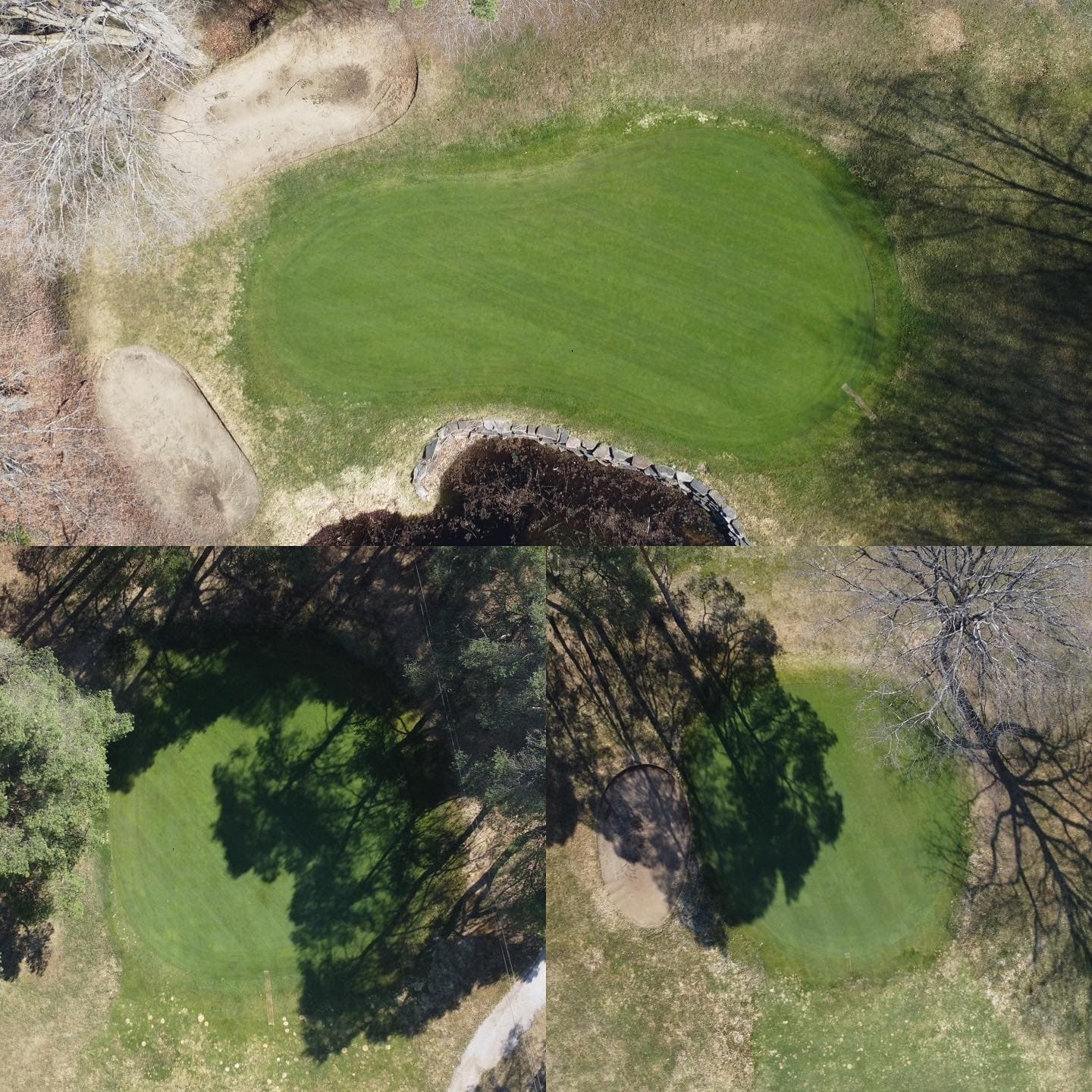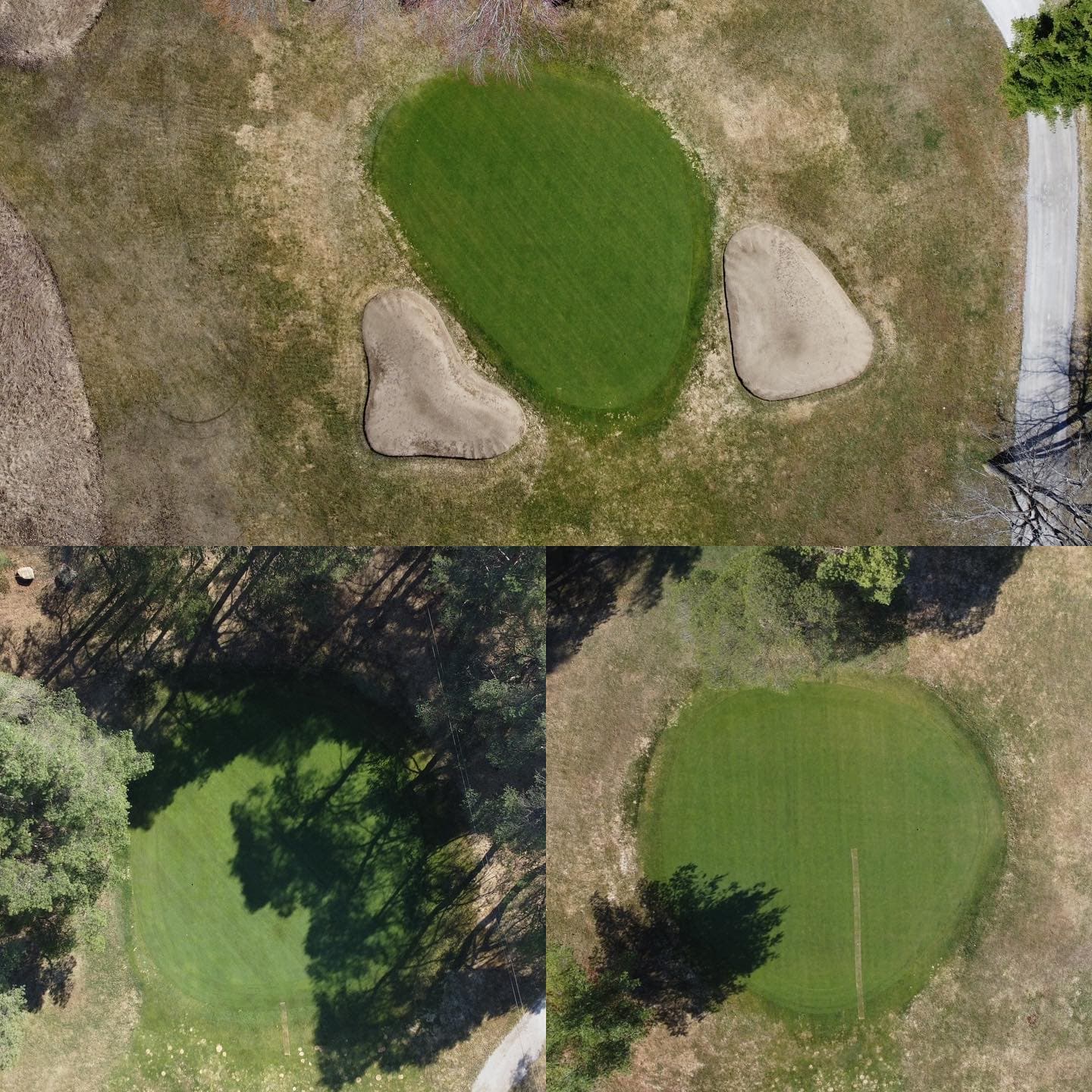 April 15
First greens cut on all 27 holes complete ✅ Opening day announcement coming soon! #PlayTheLake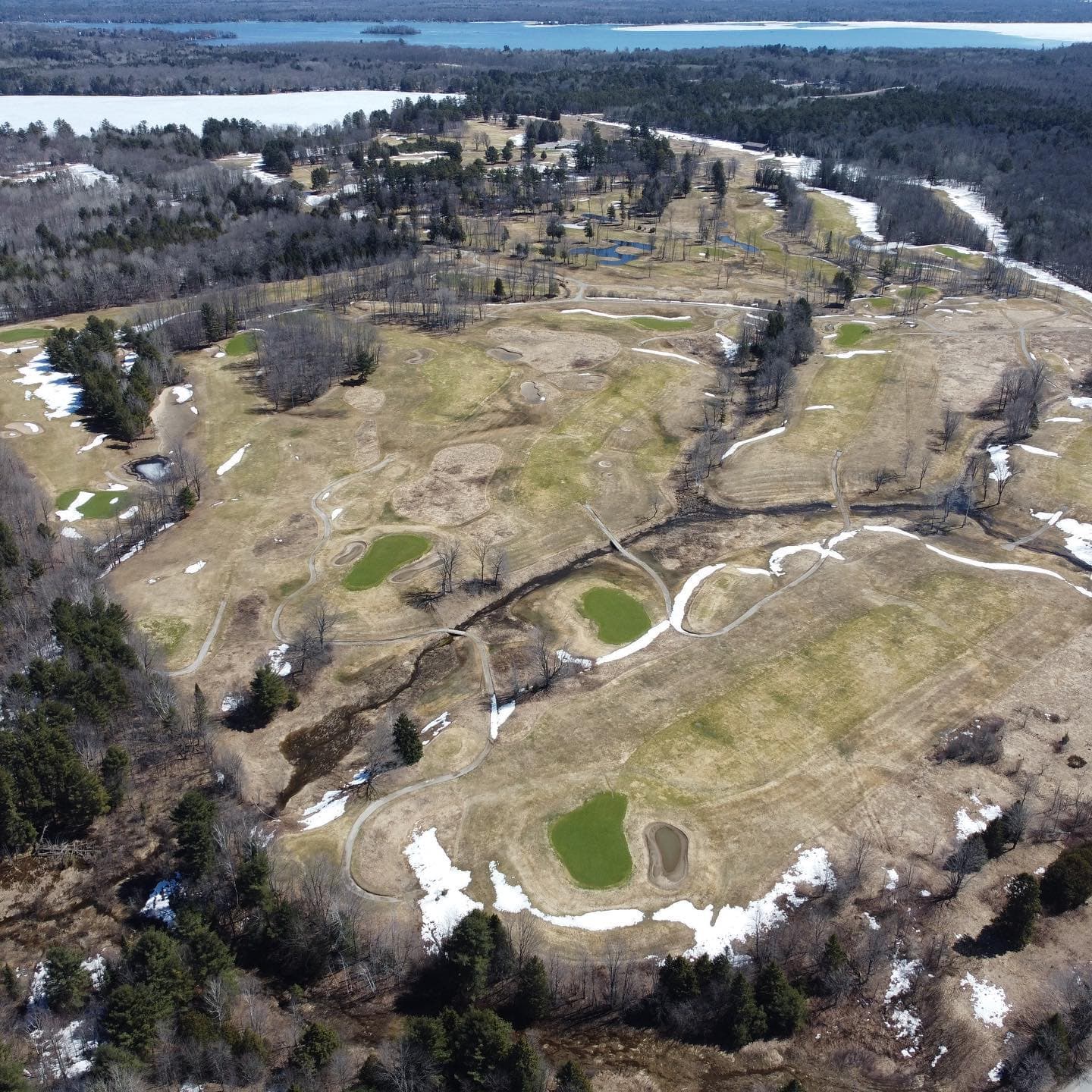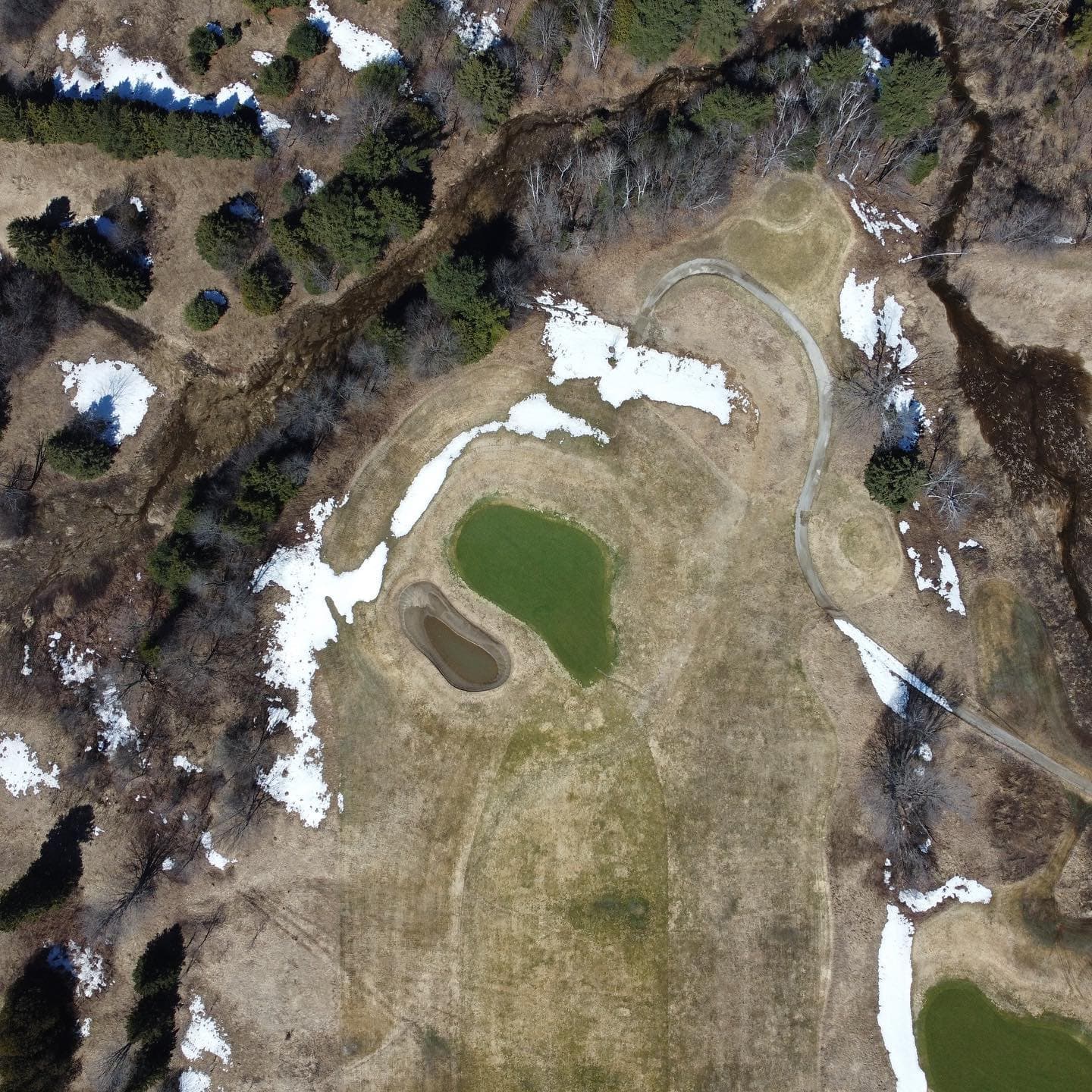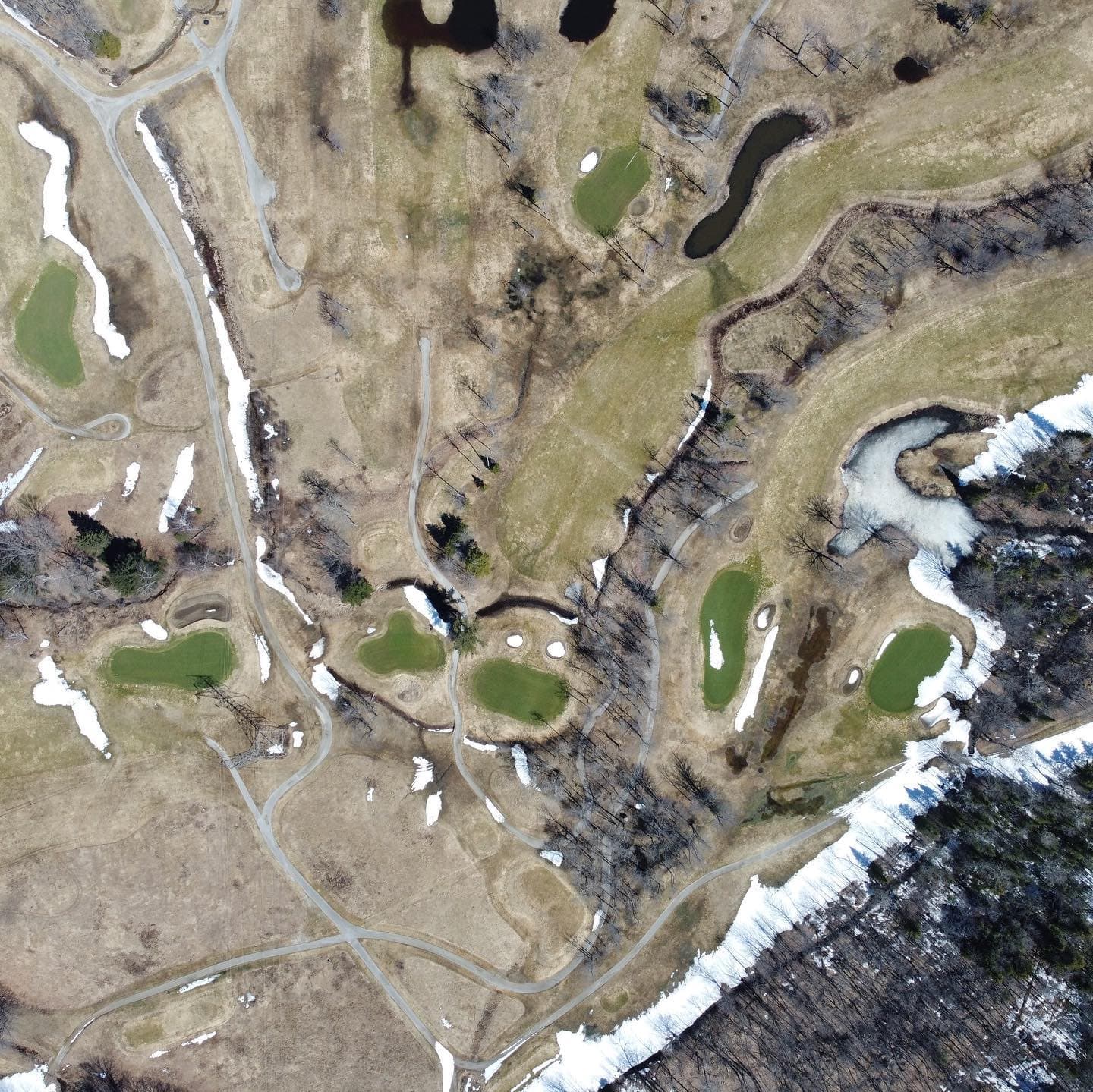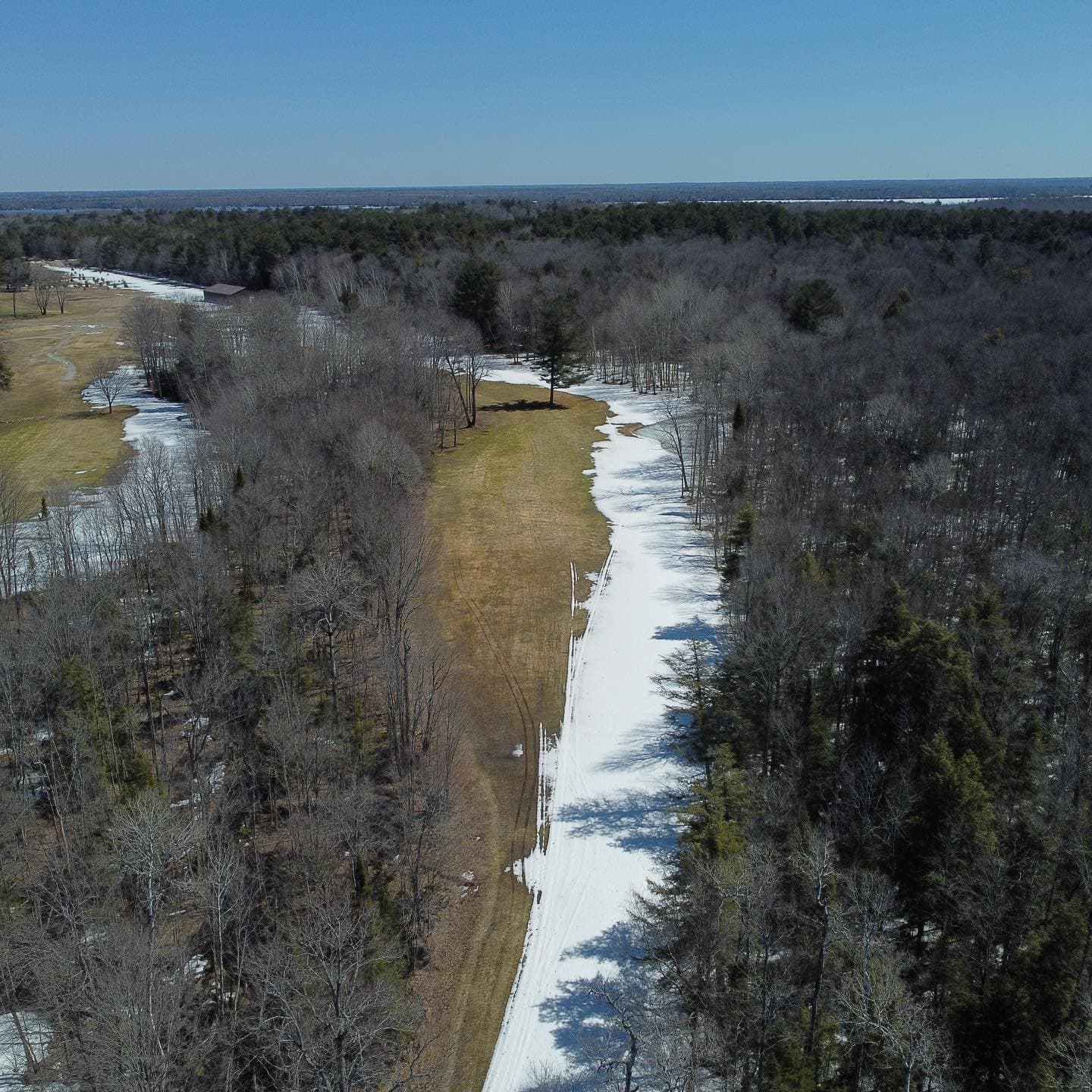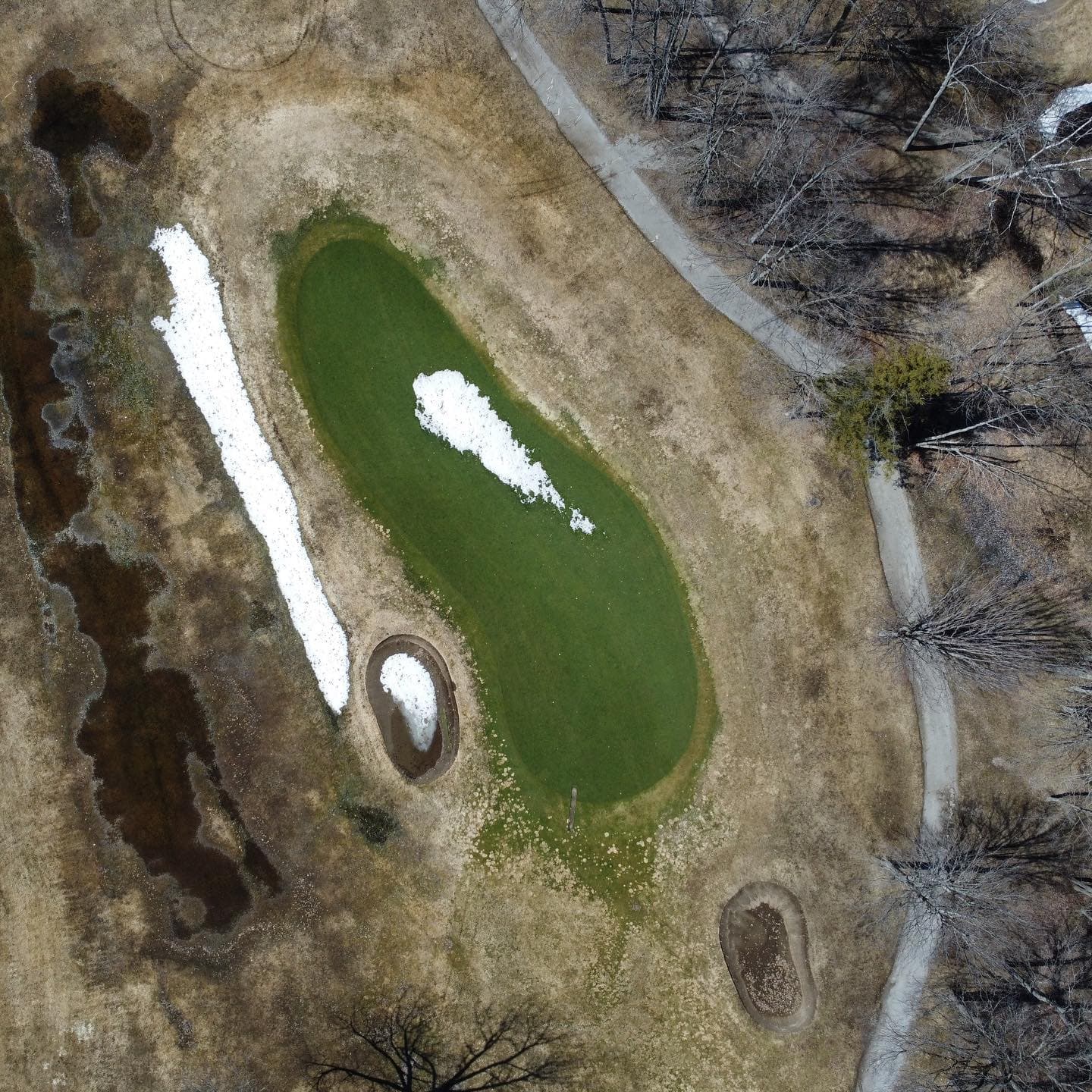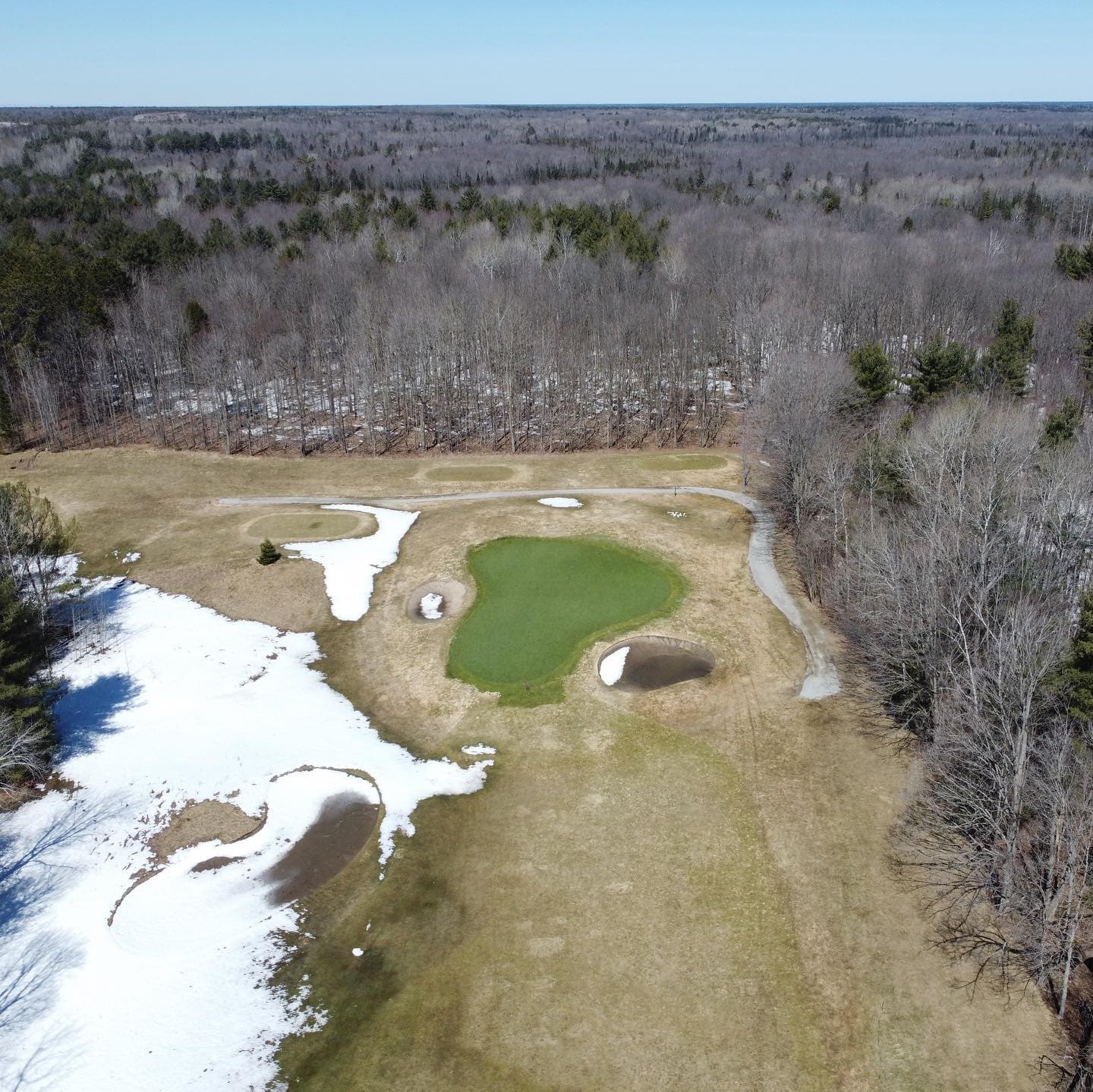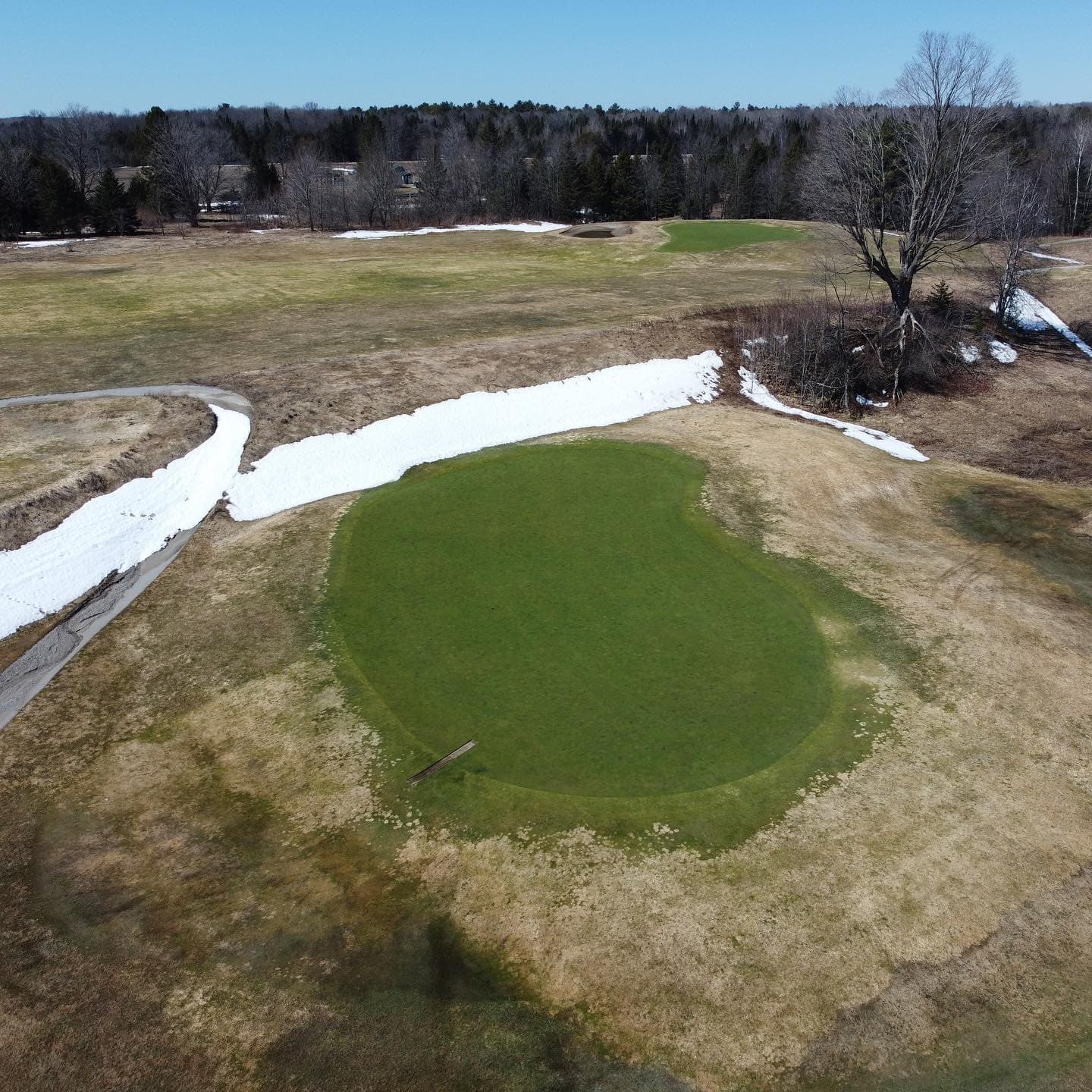 April 9
The snow is almost gone. Excited for some warm weather this week to get the course dried up! #PlayTheLake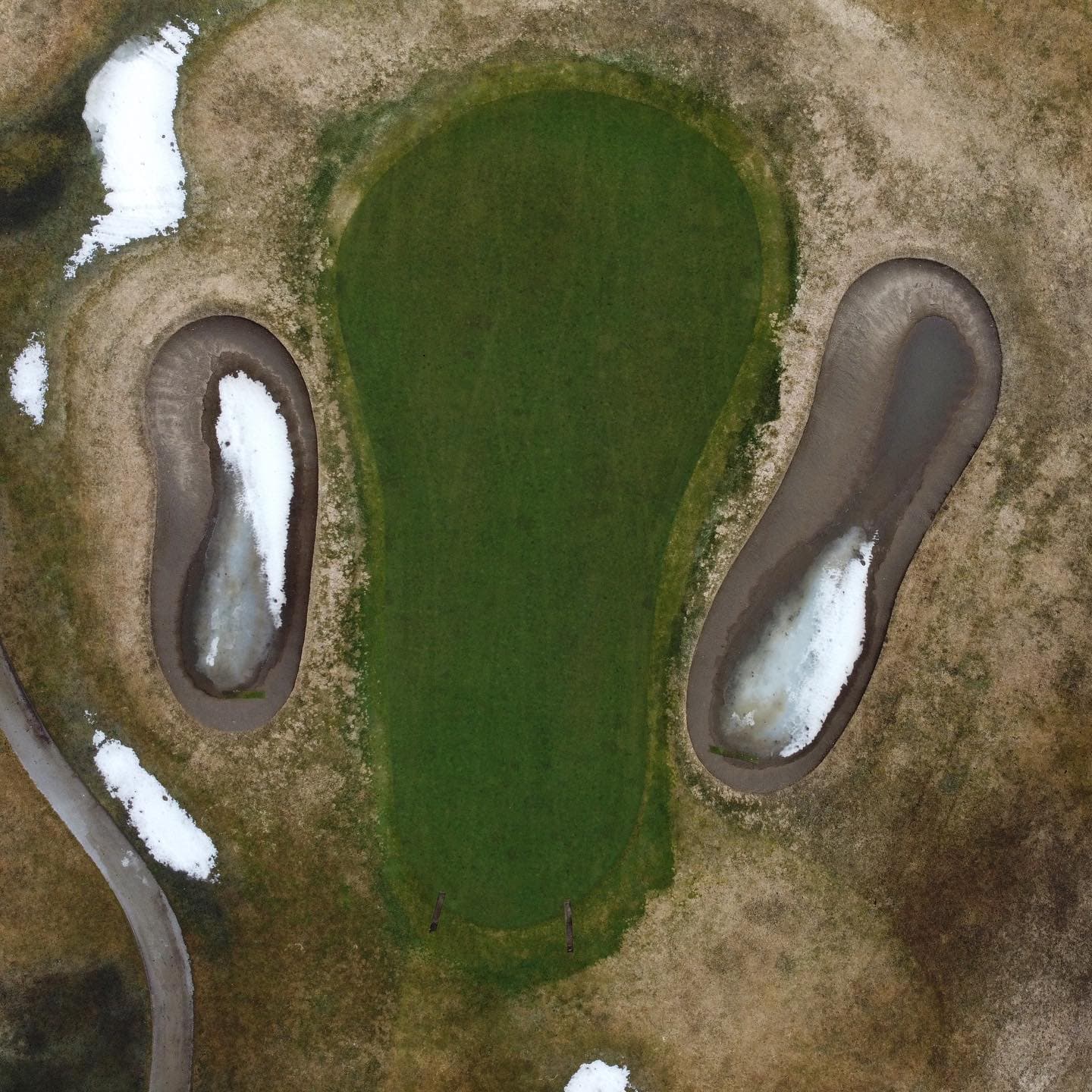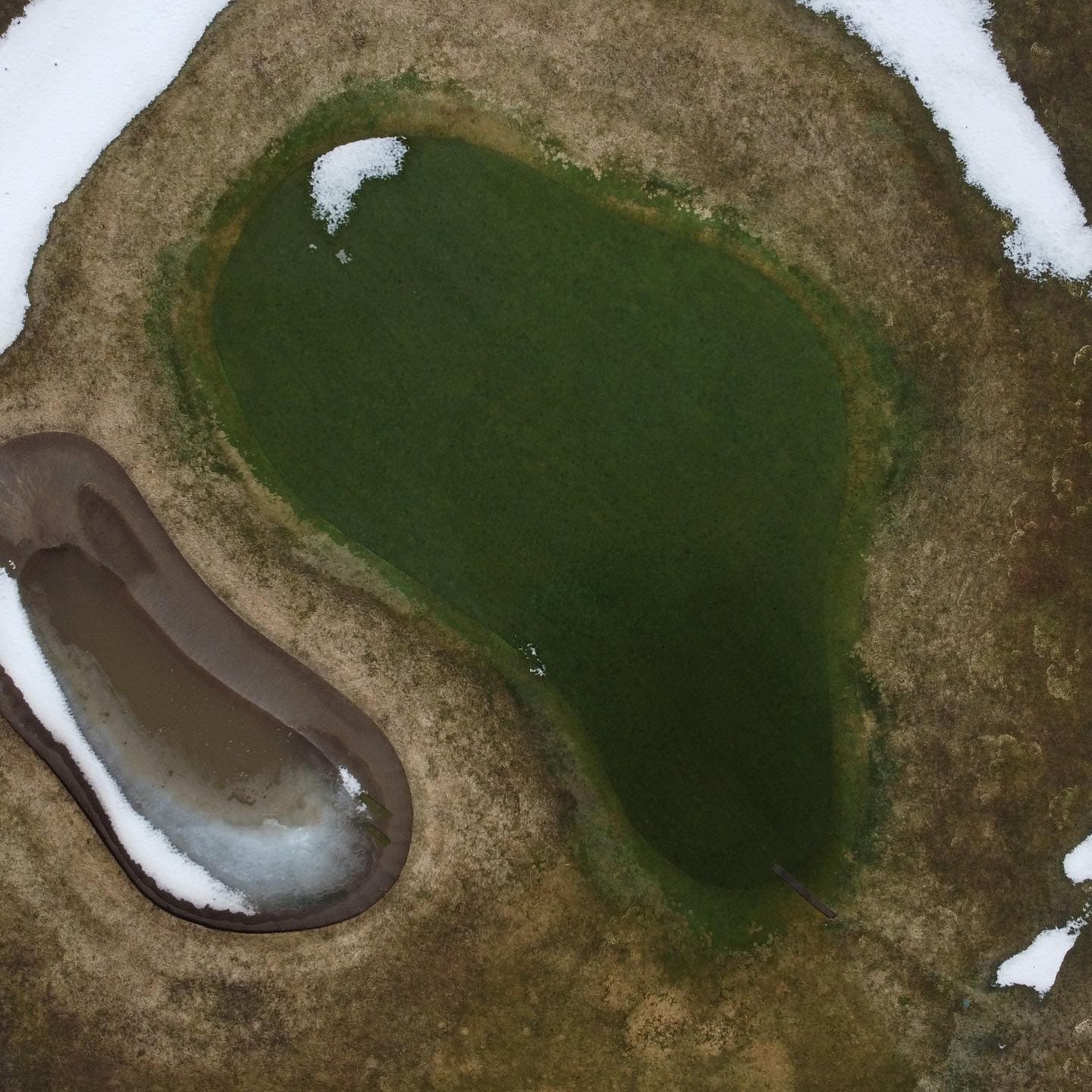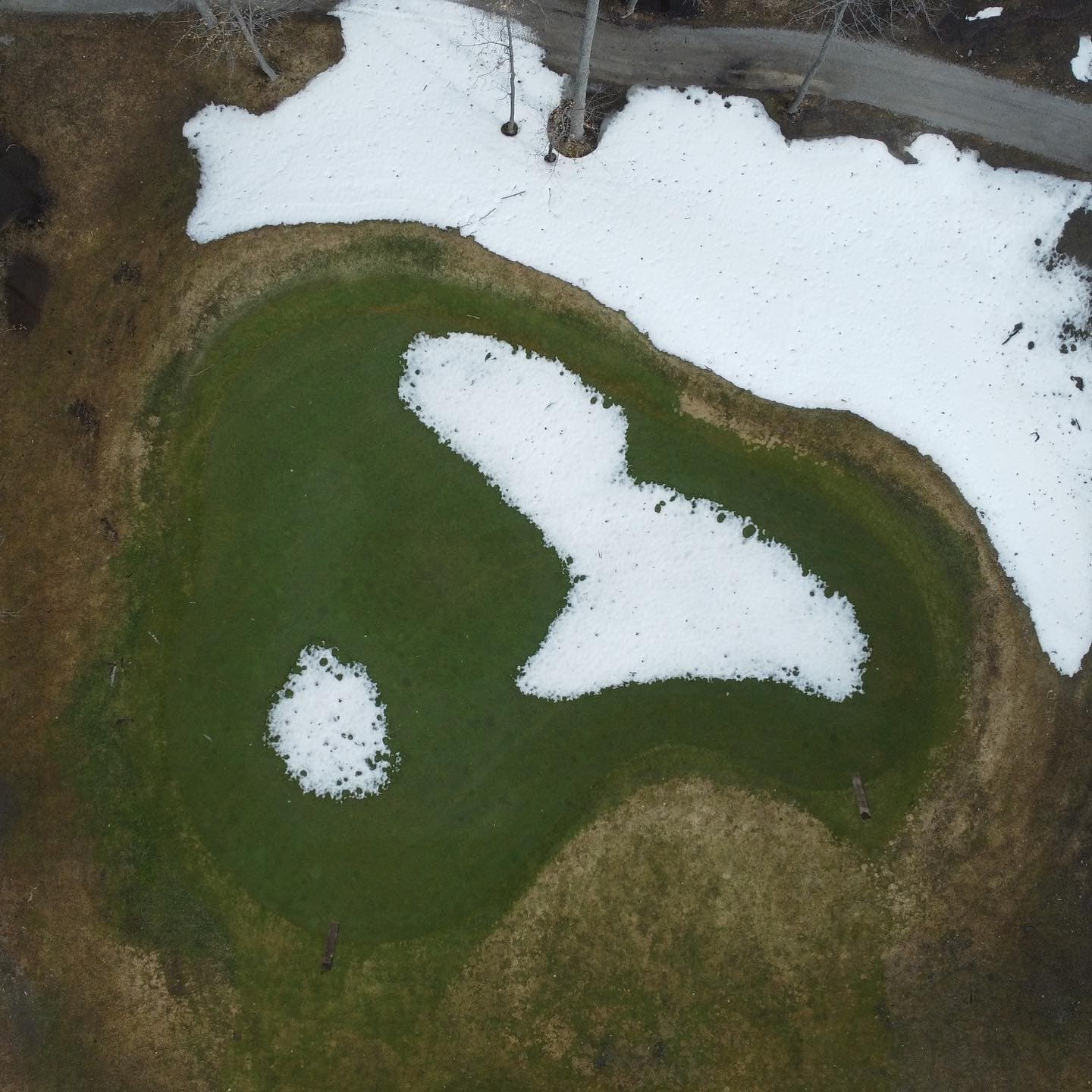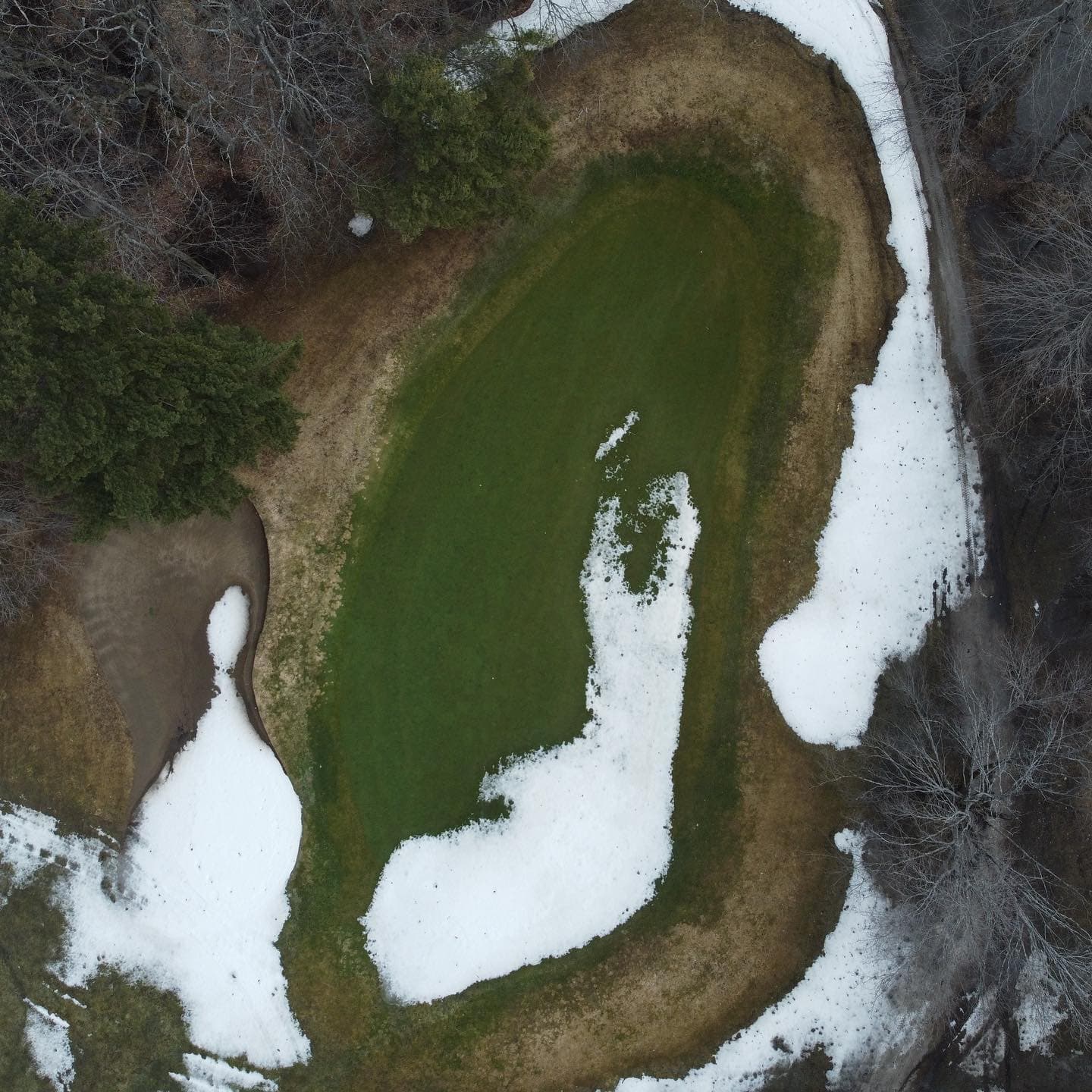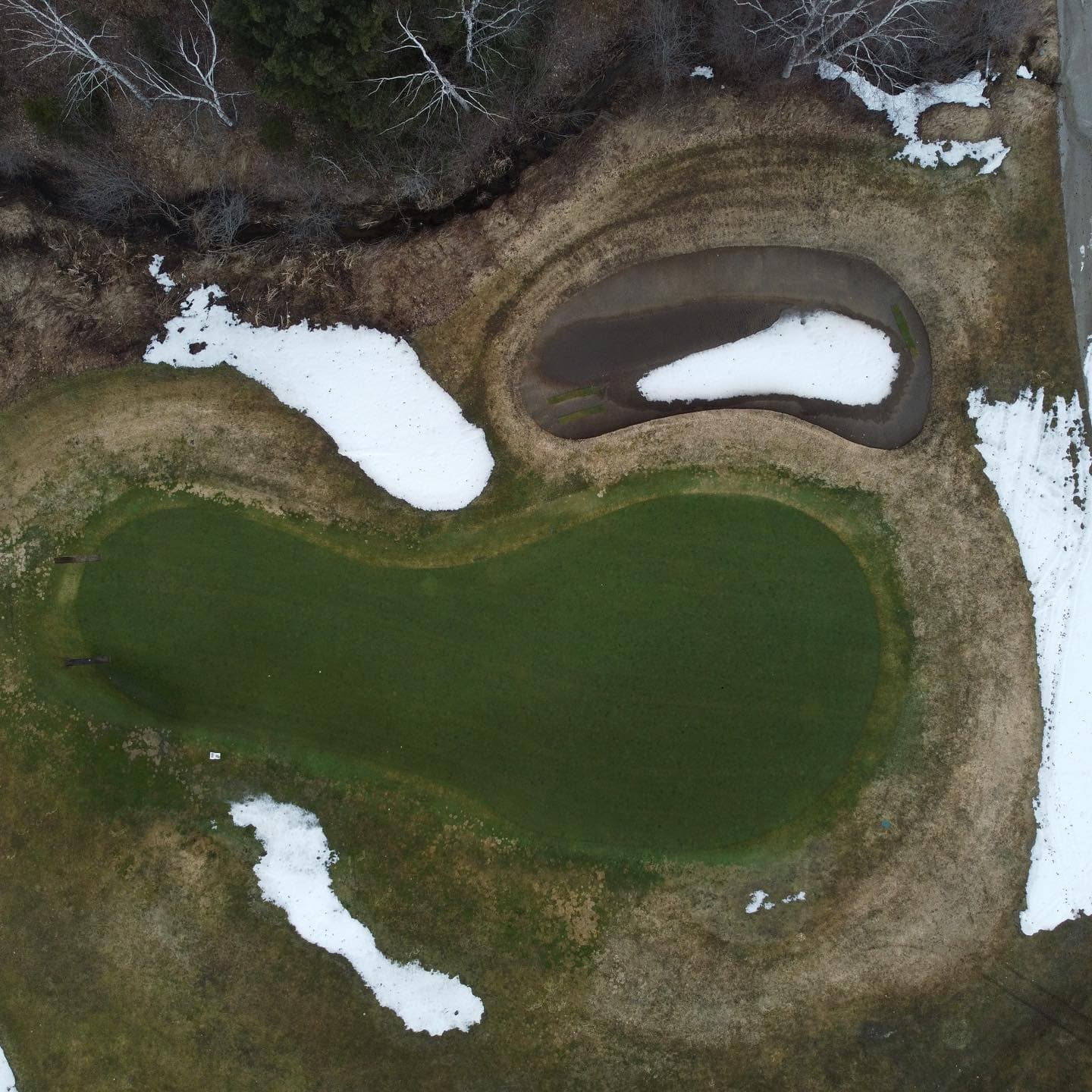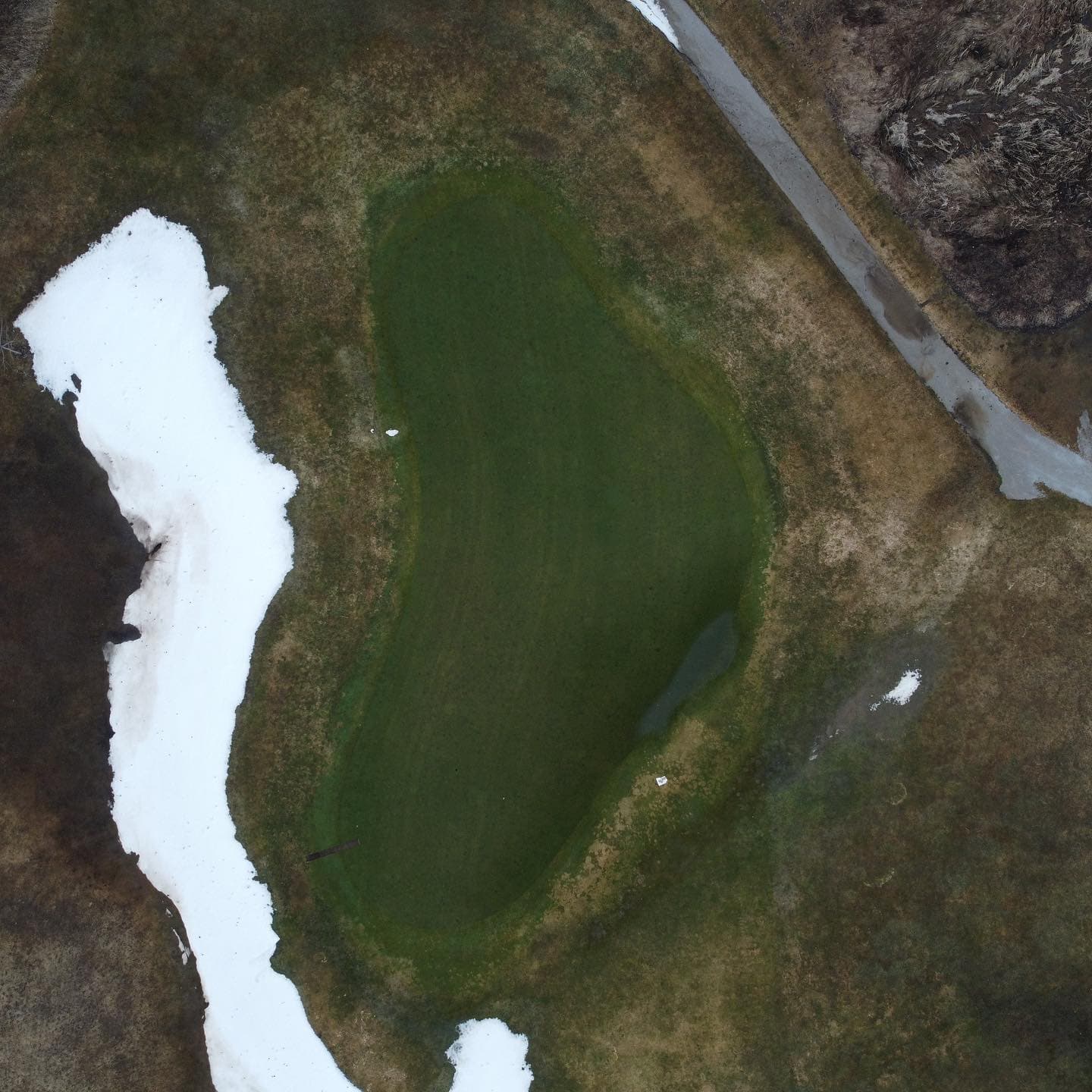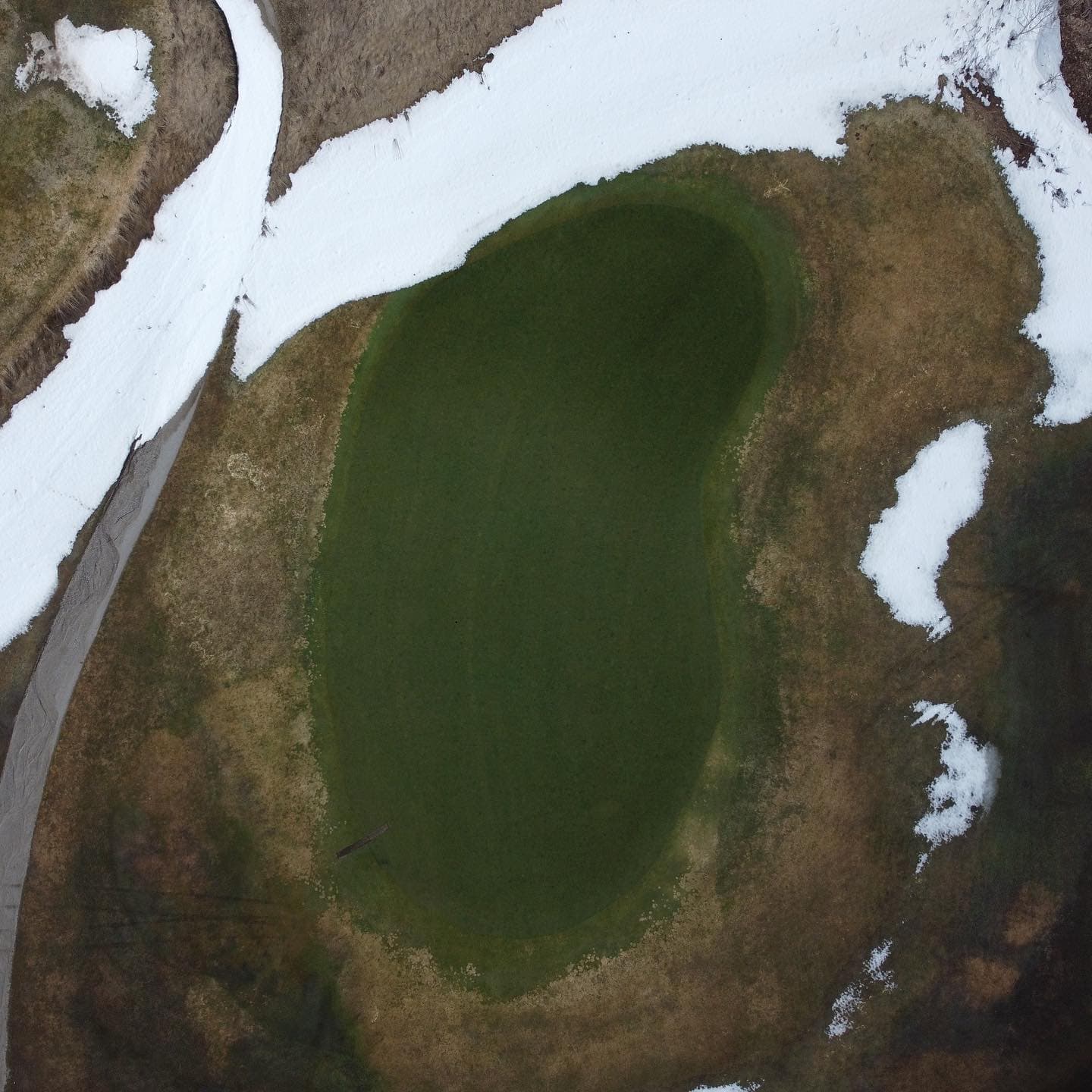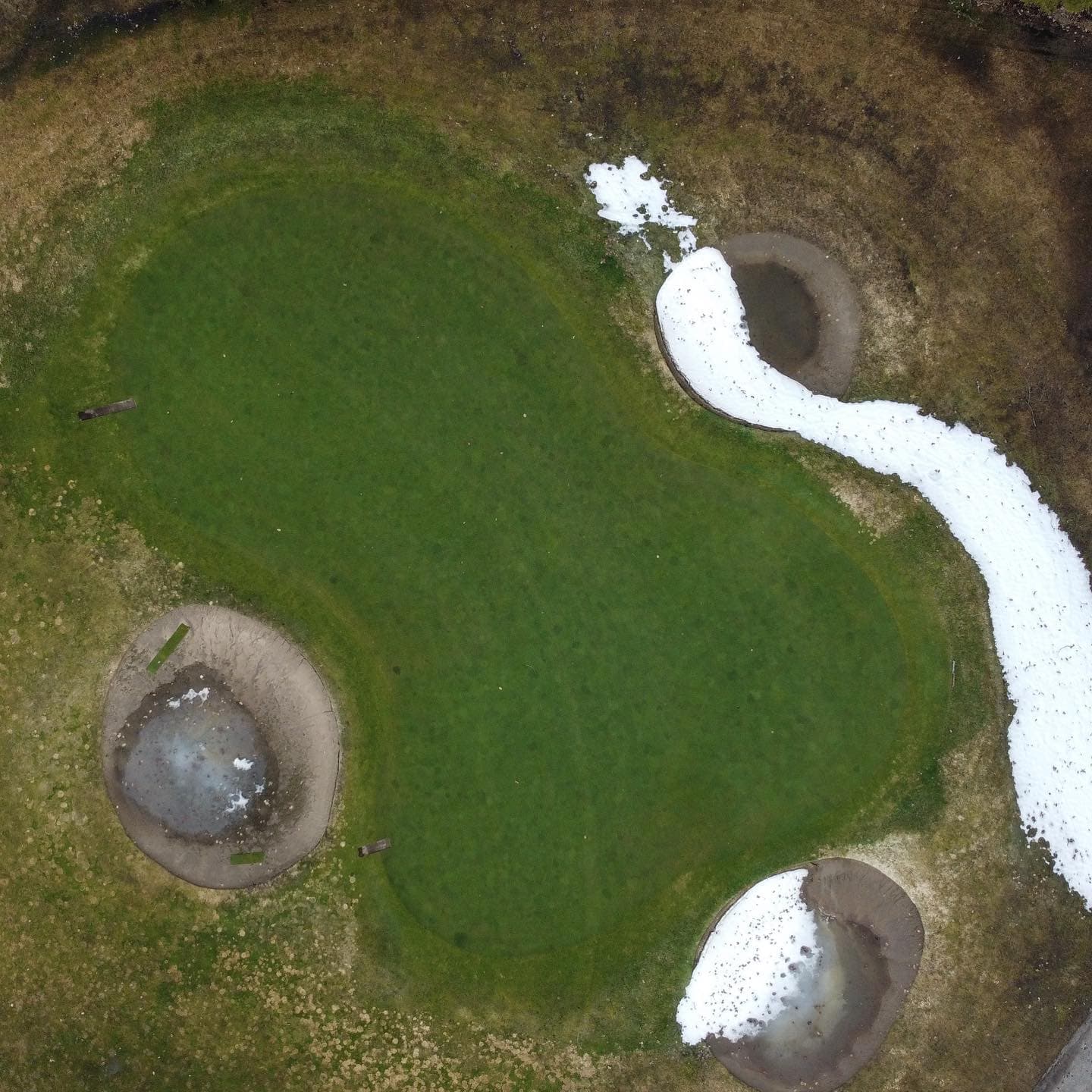 April 6
The greens are looking good after a long winter 🔥🔥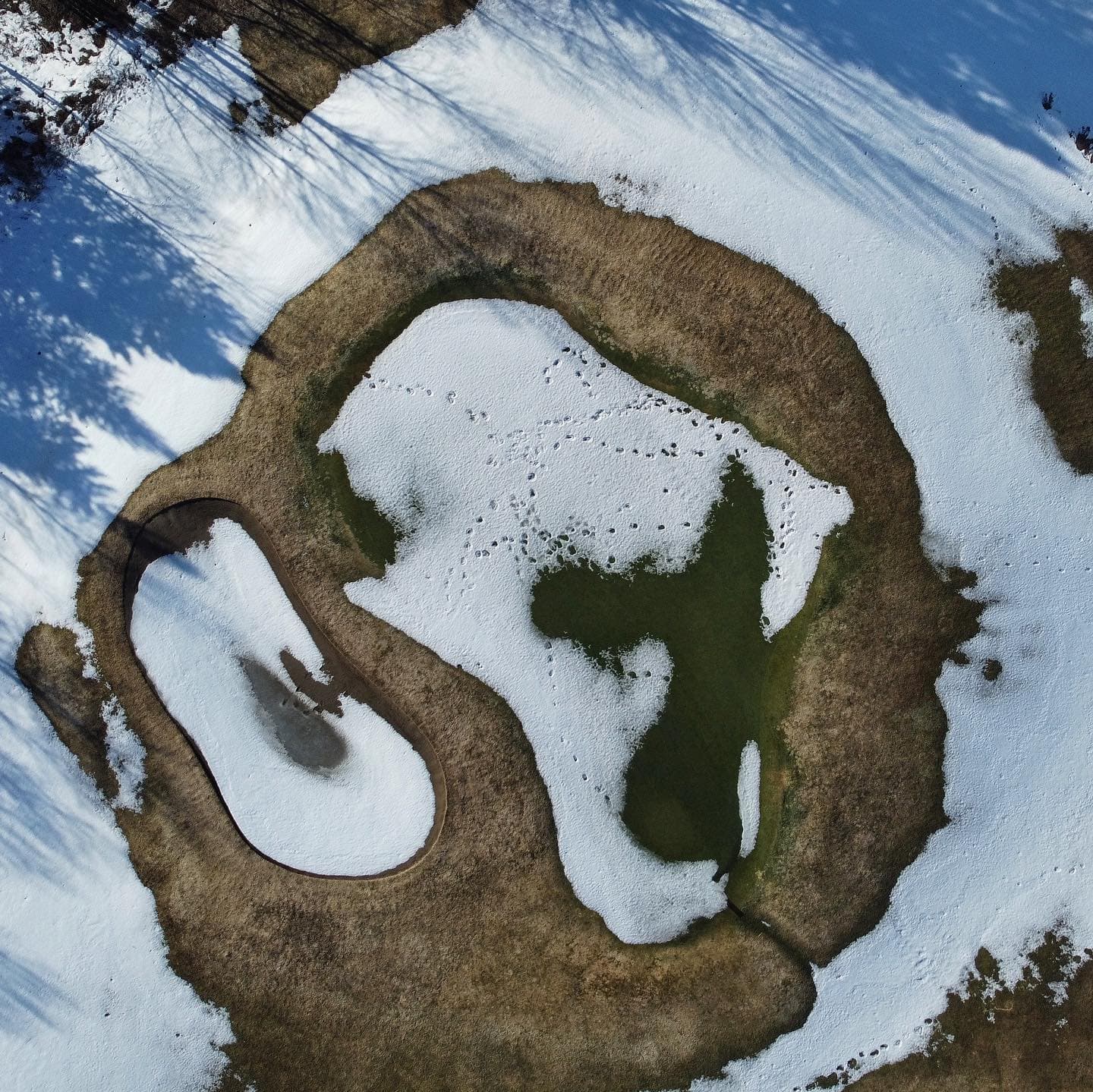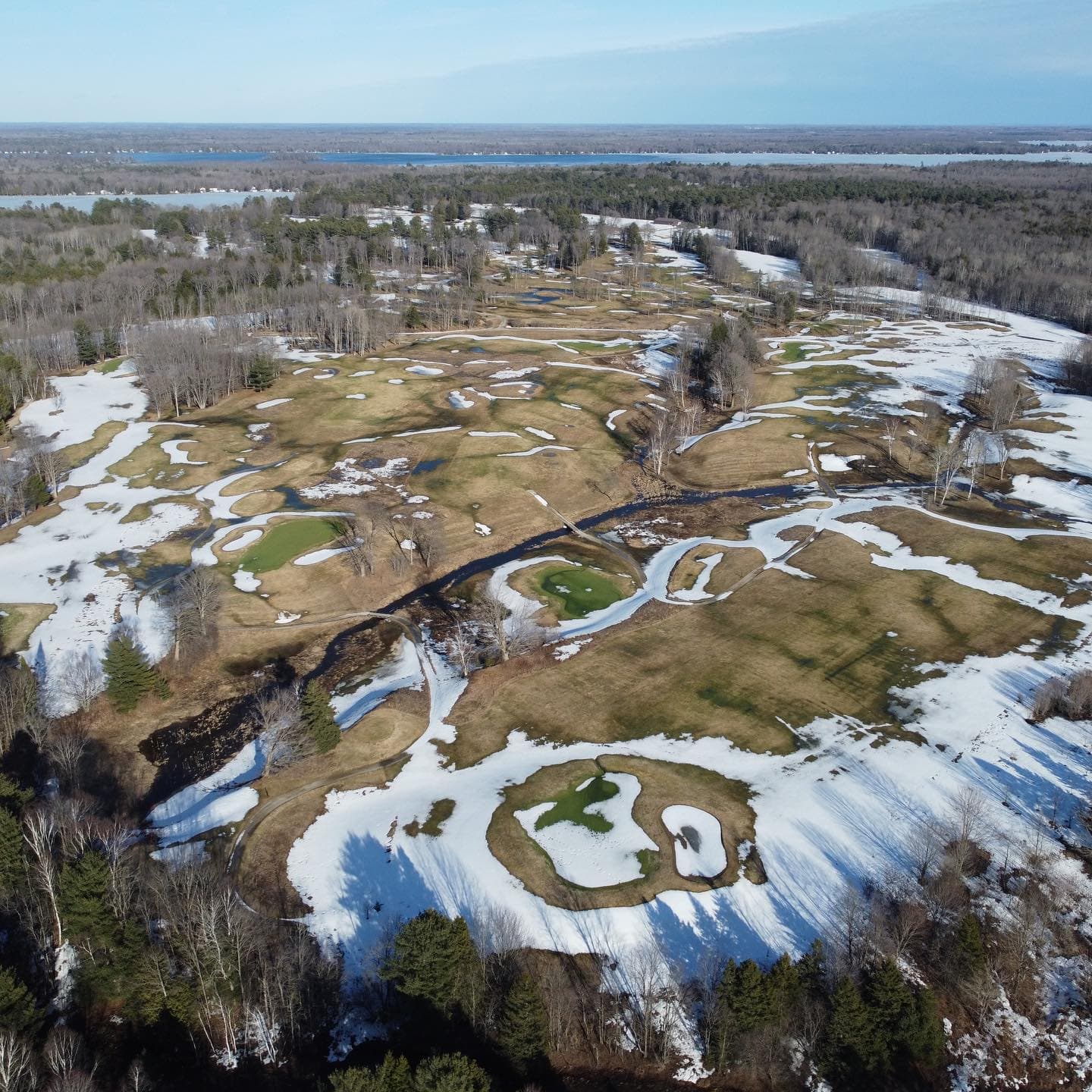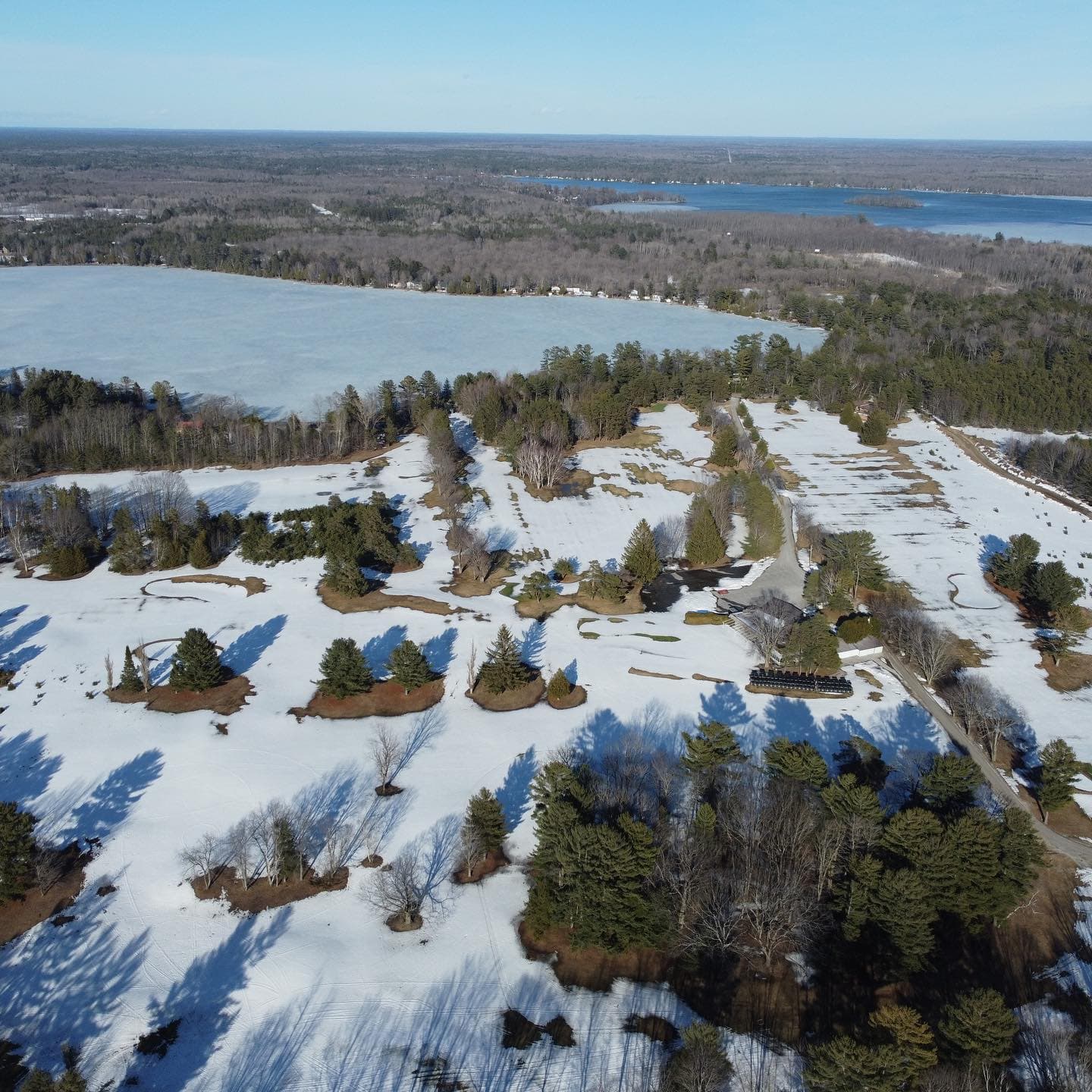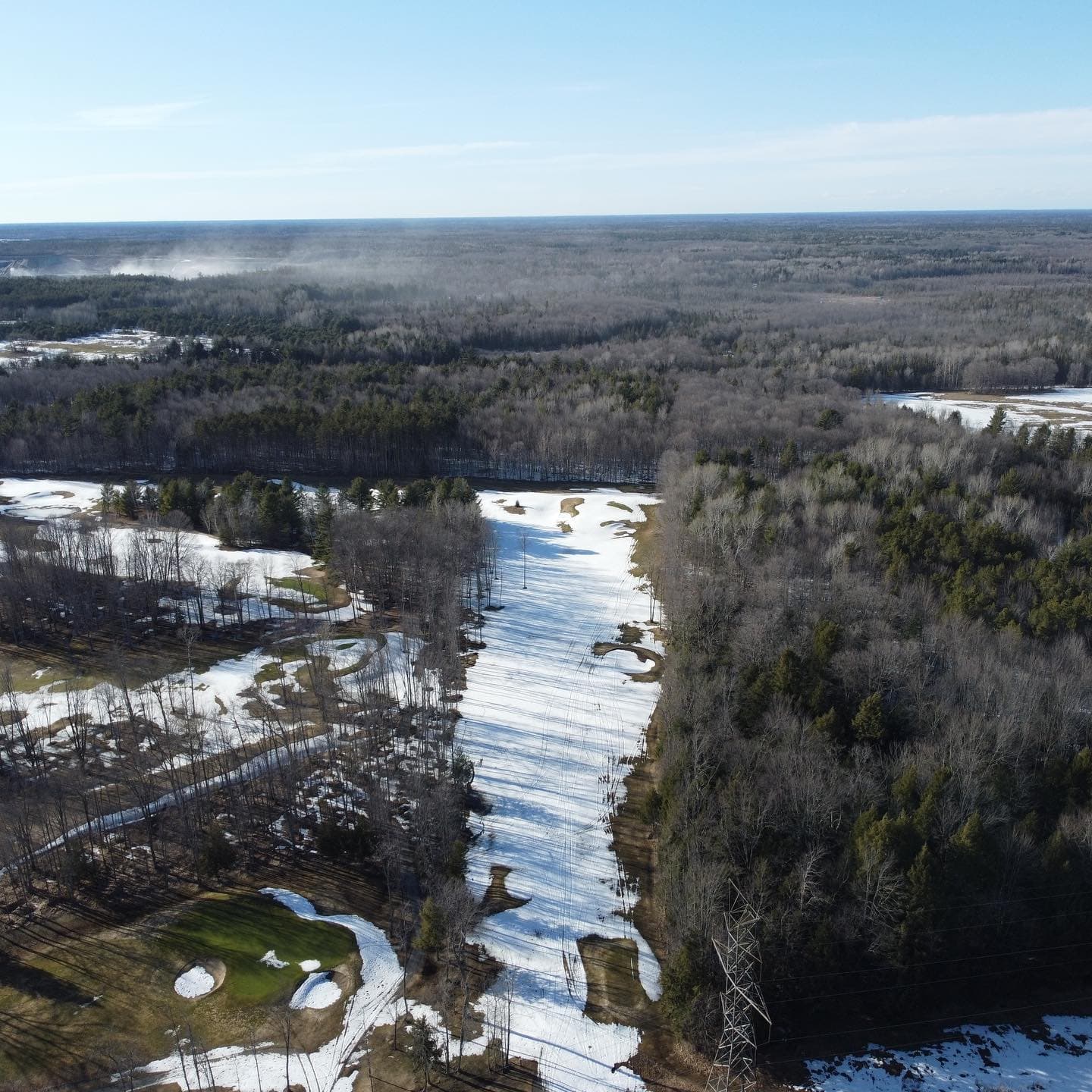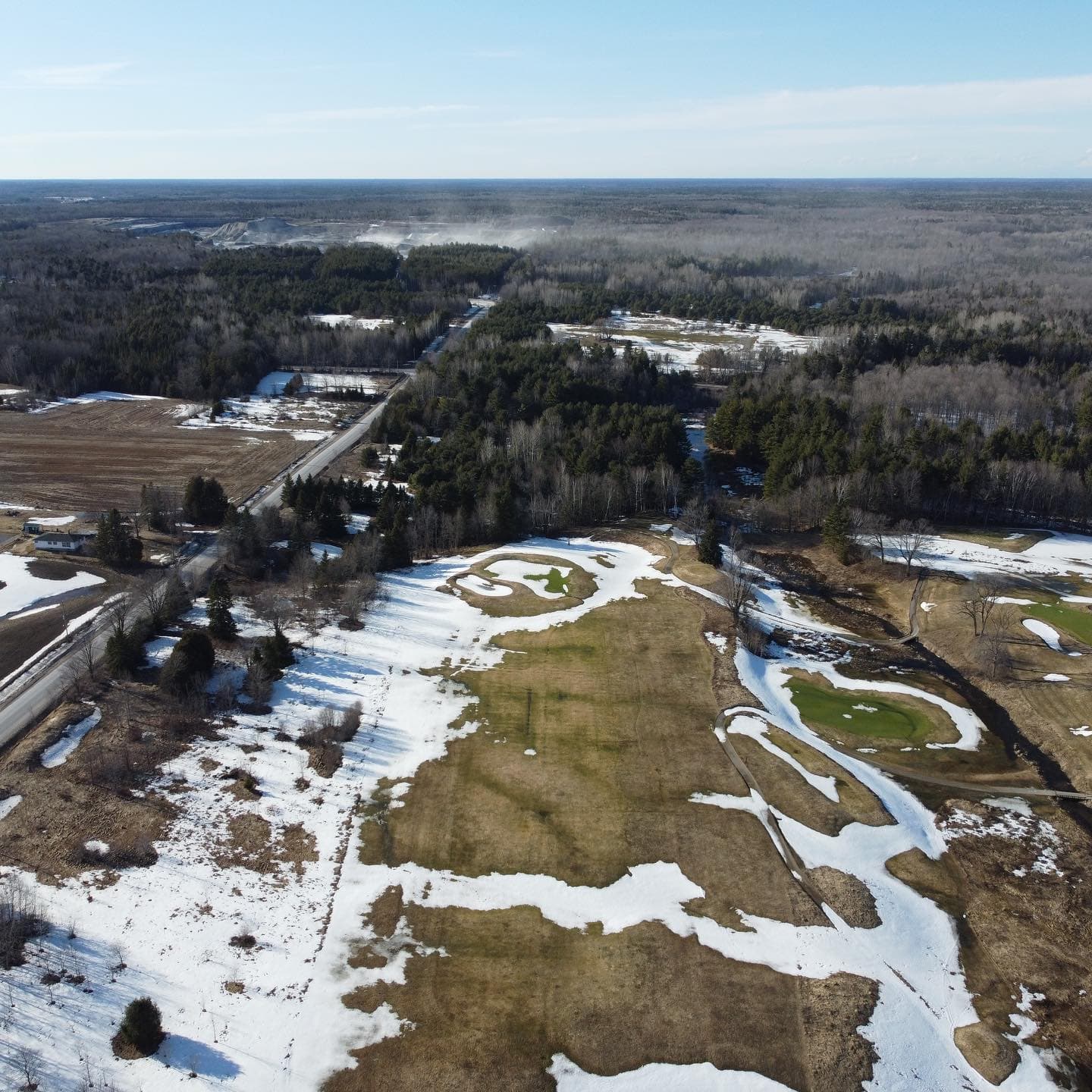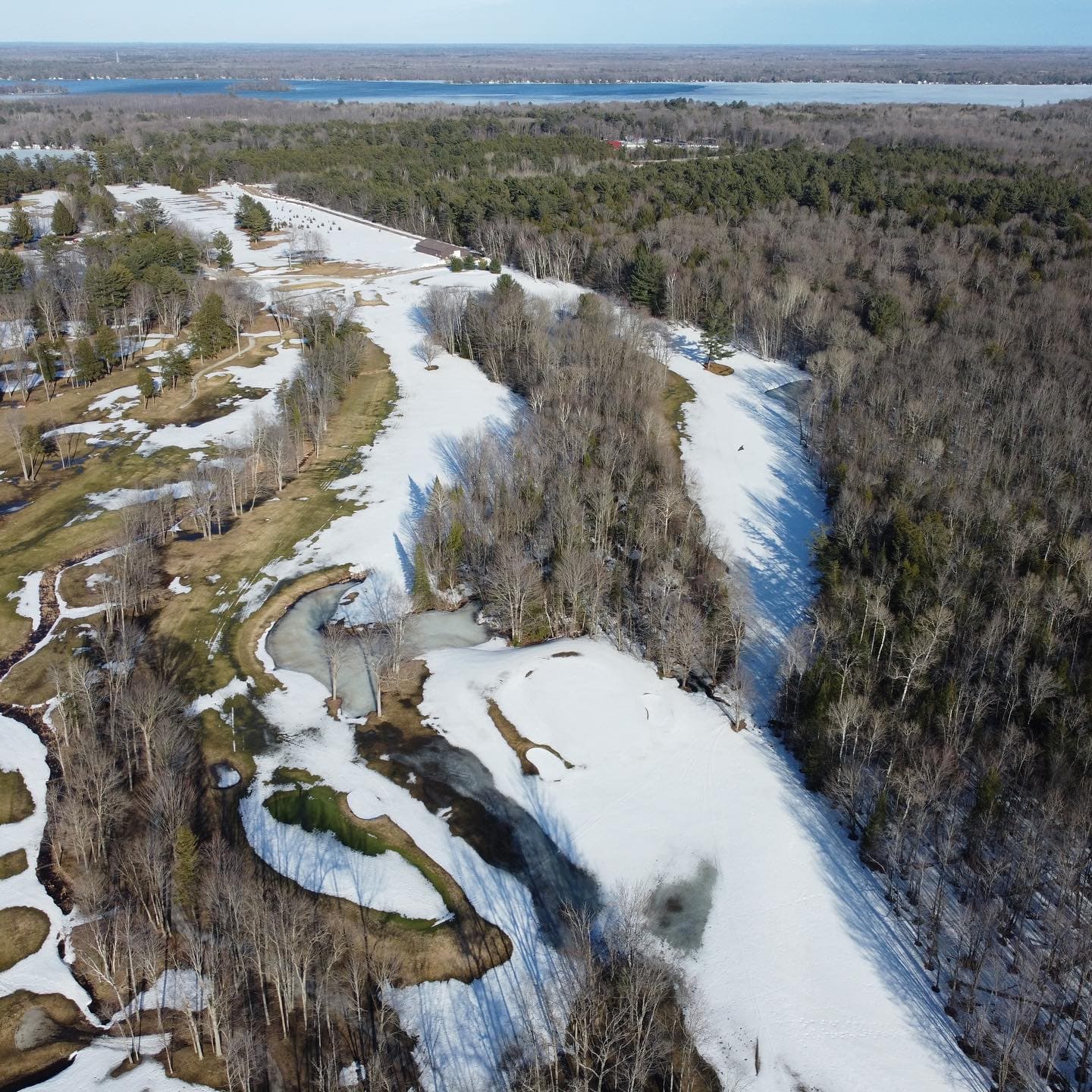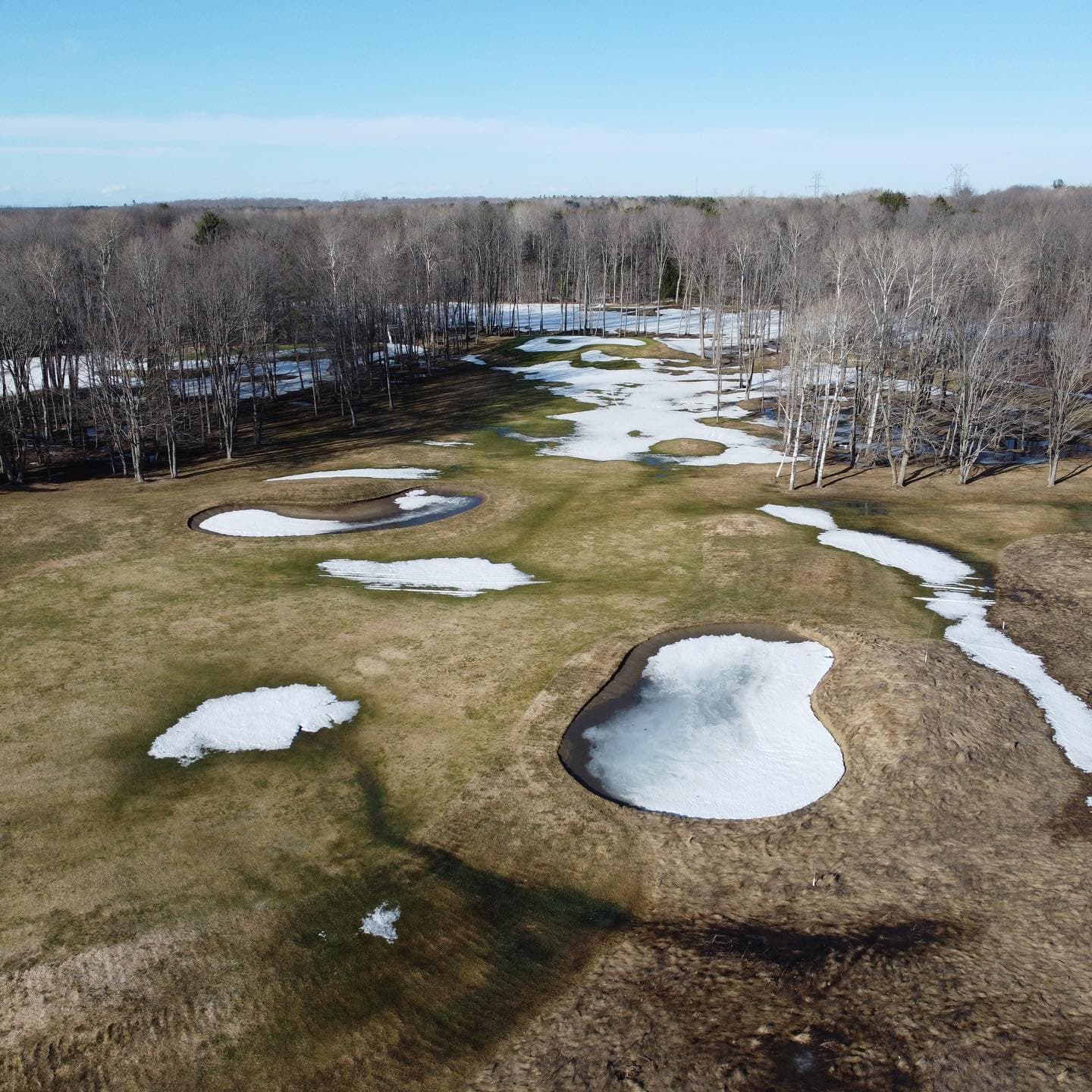 April 3
We had some good melting progress the last few days. Ready for some sunshine and warmer weather! #MeltFaster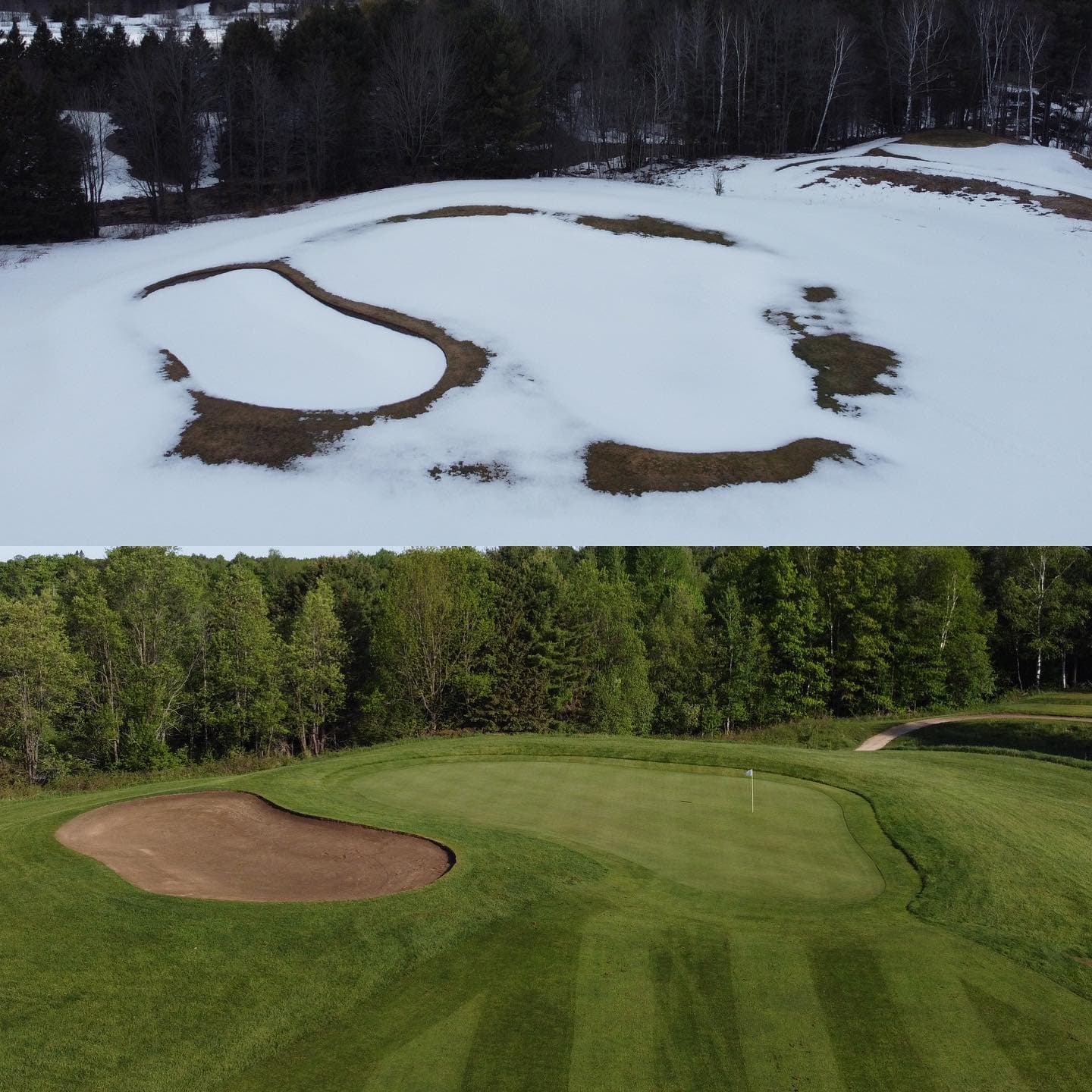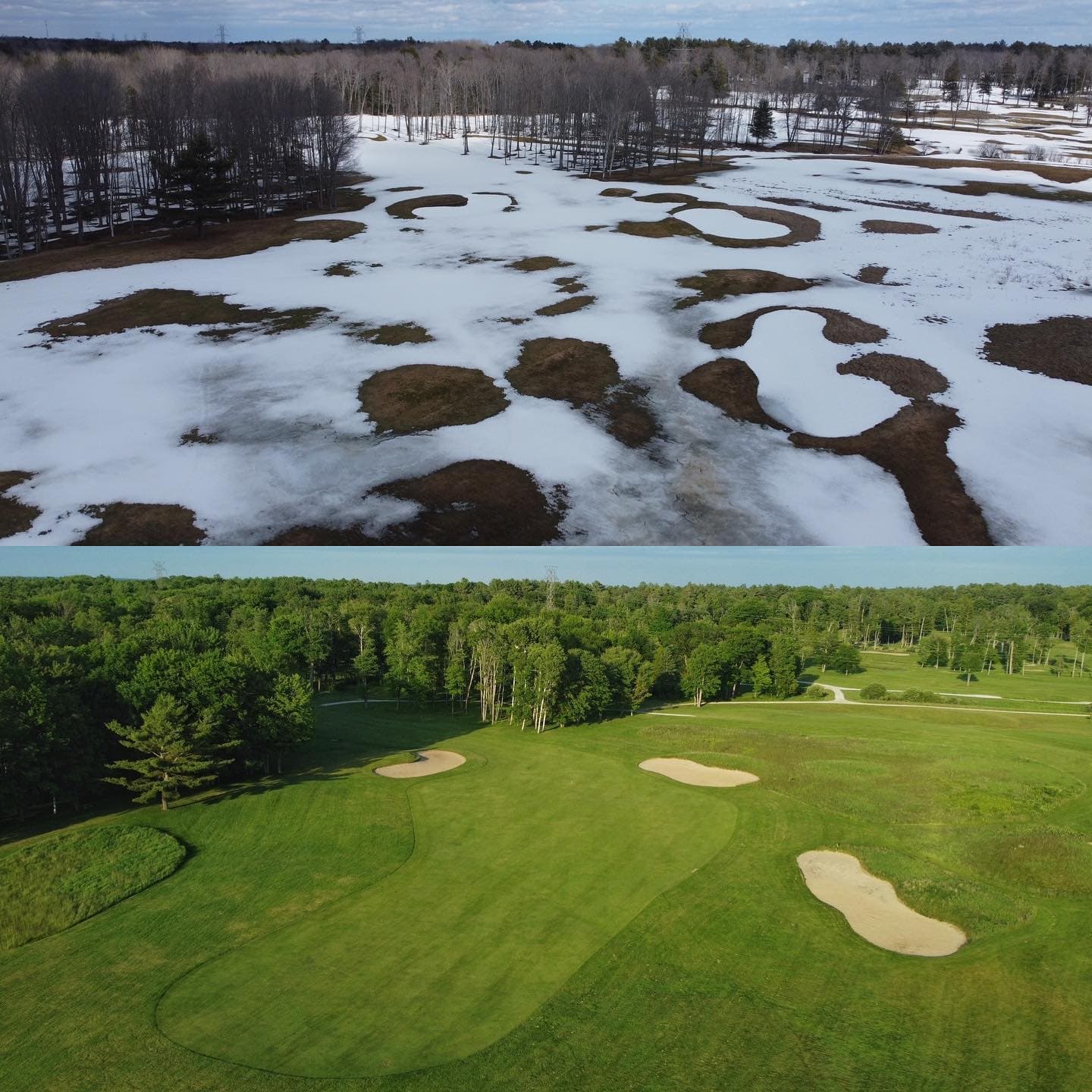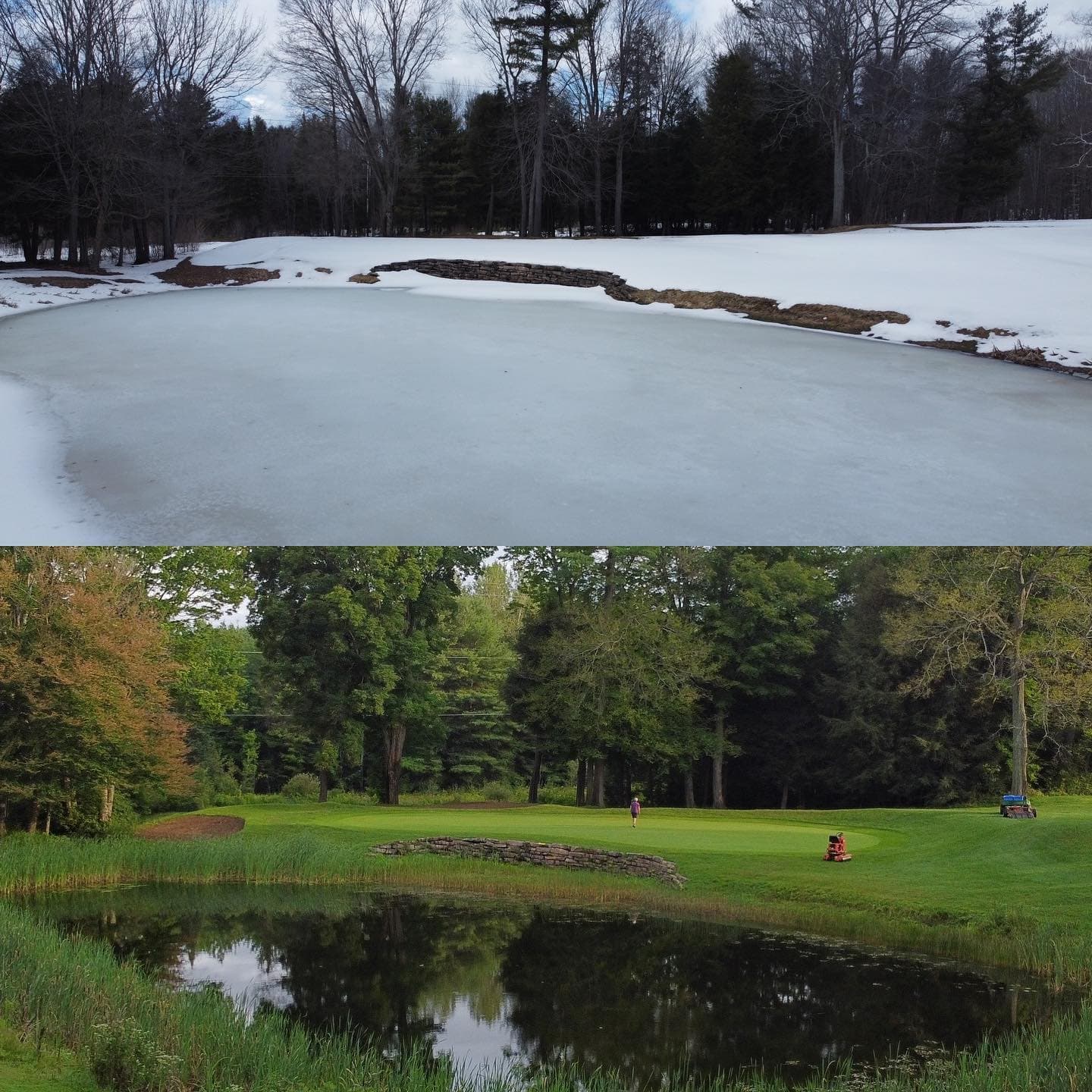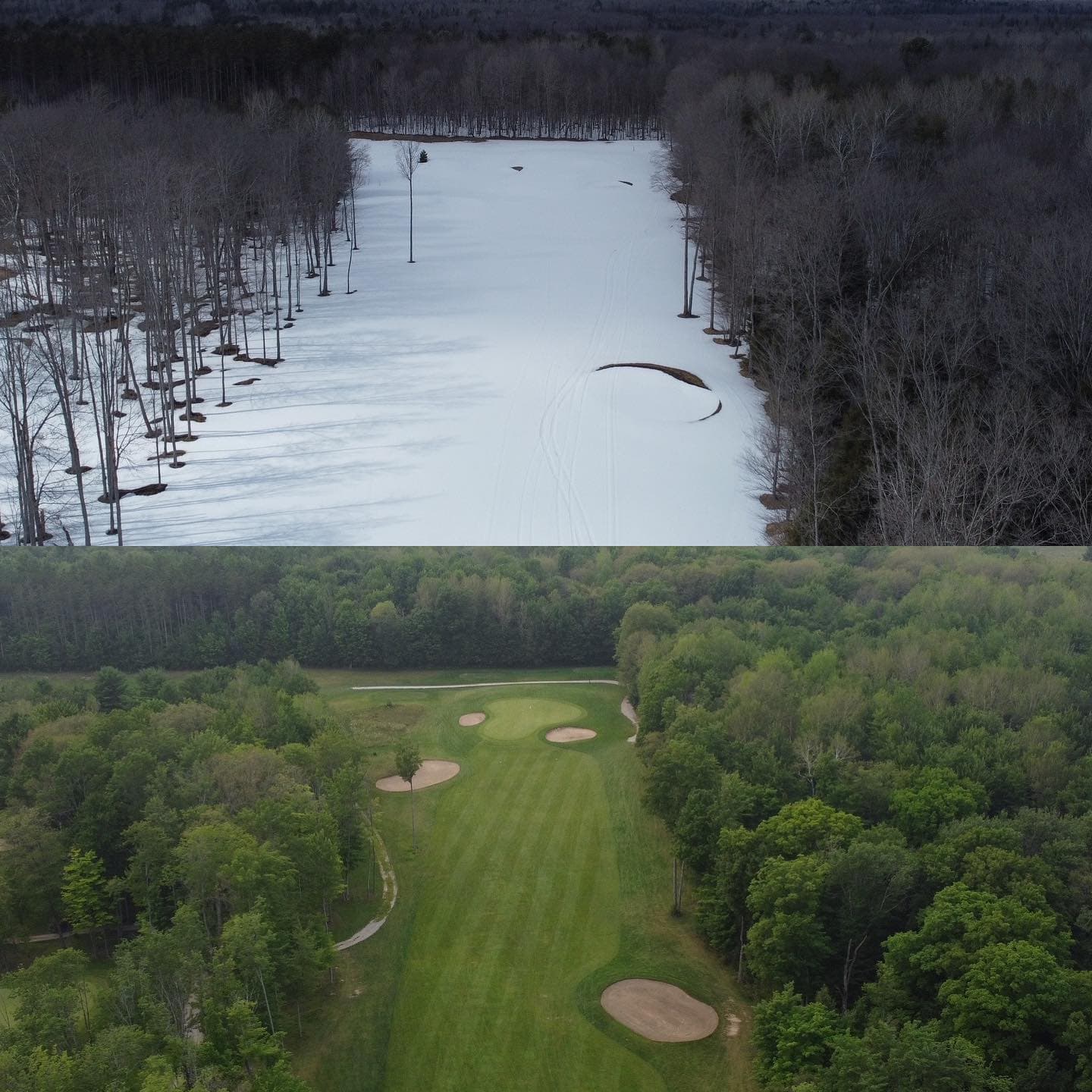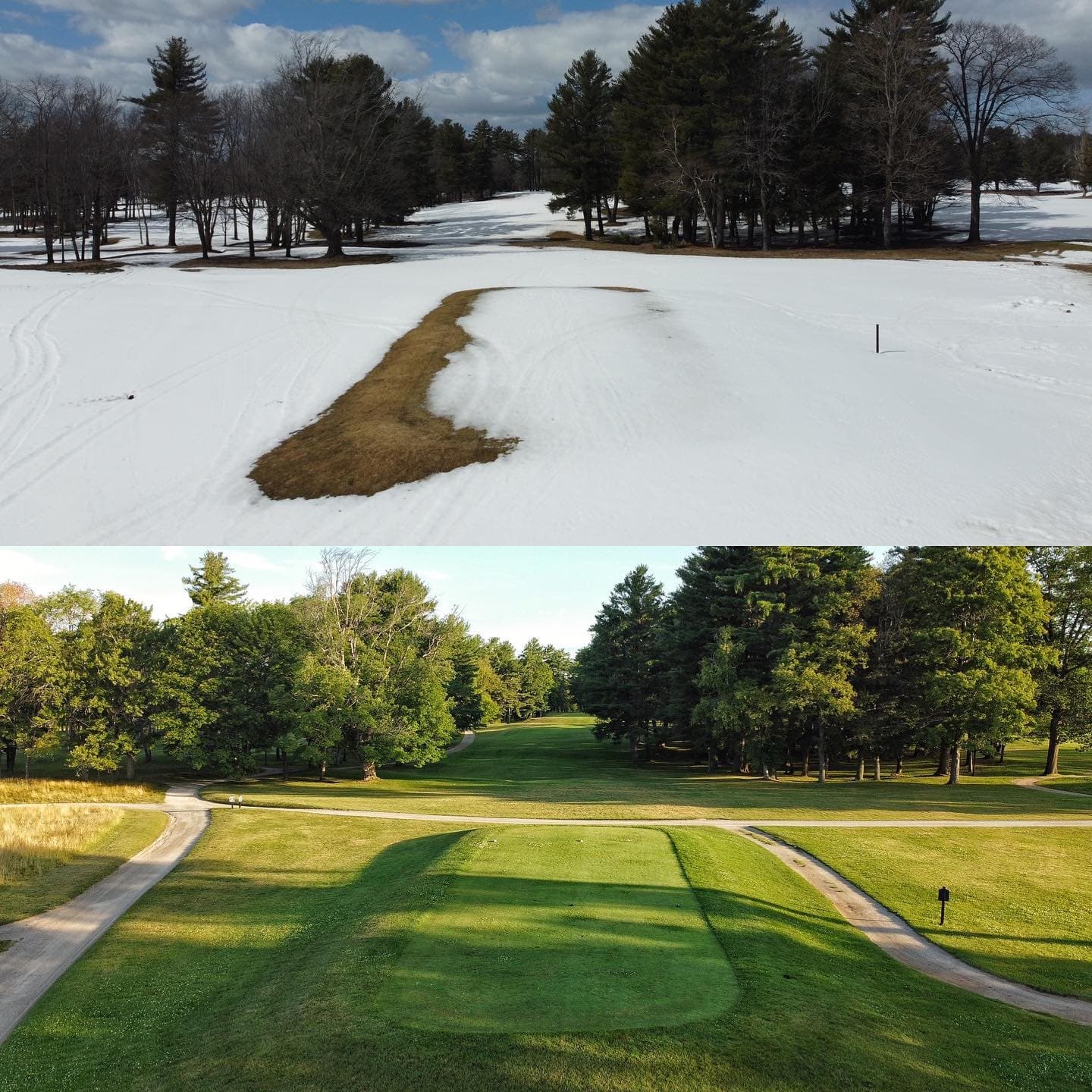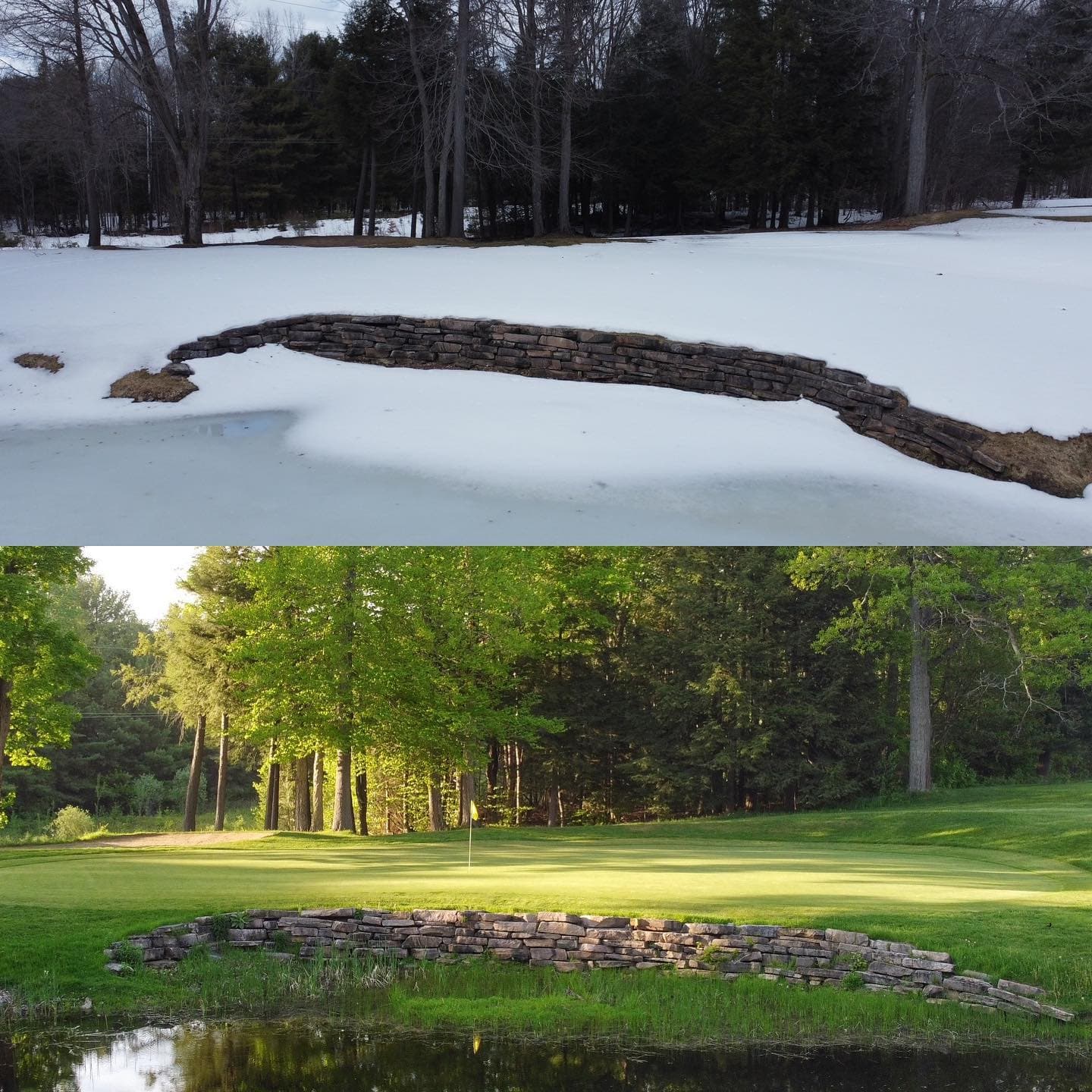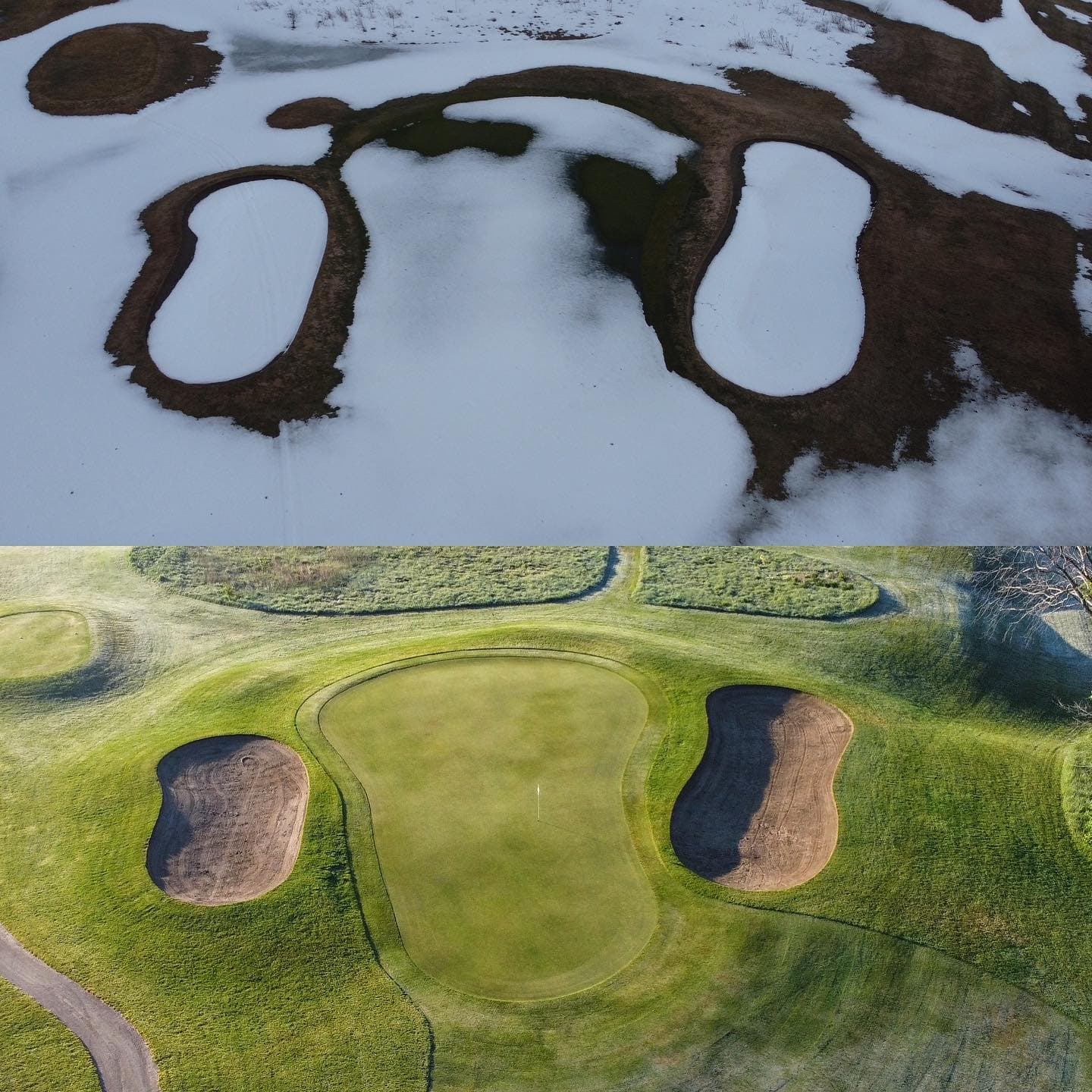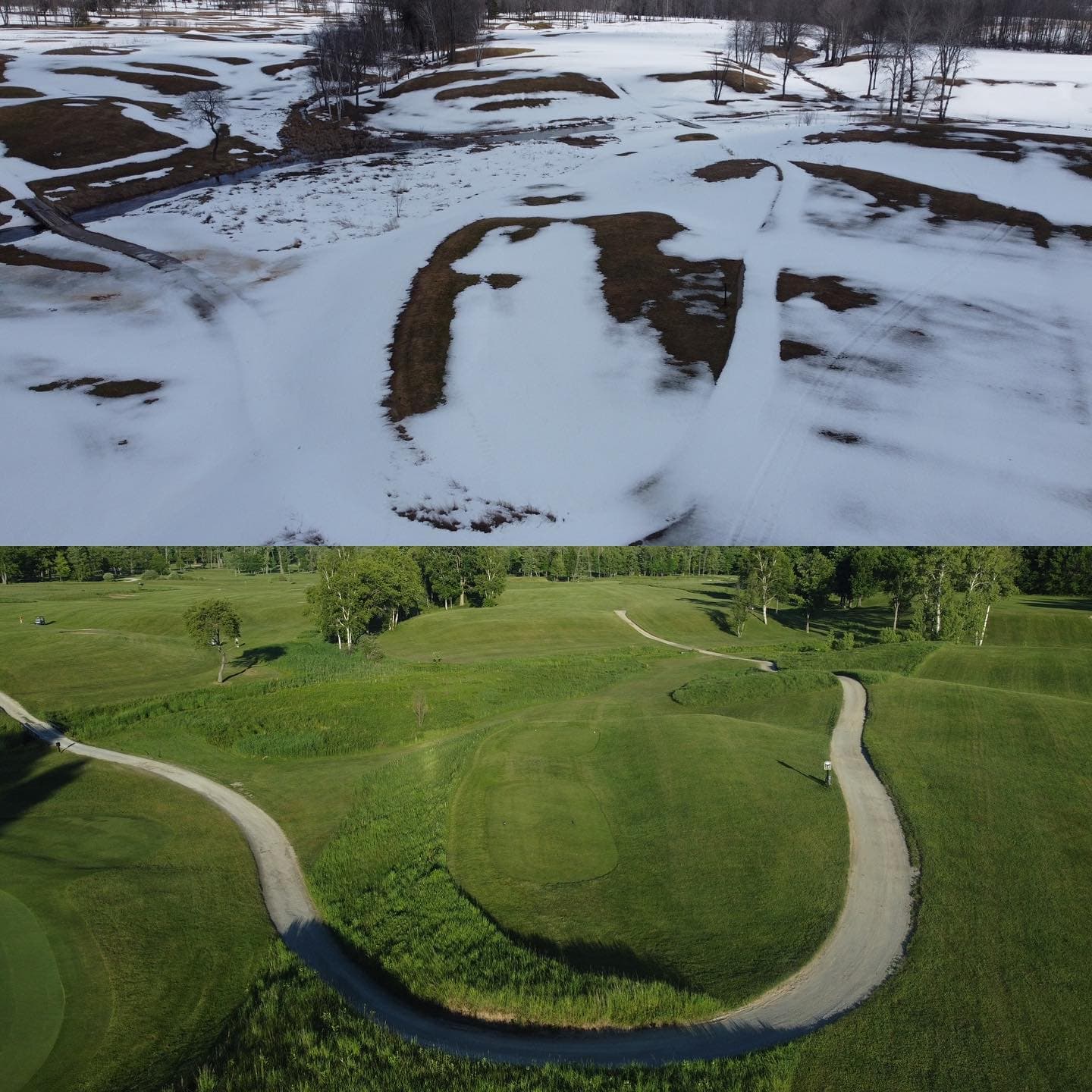 March 27
Today ⬇️ Soon We had some good melting progress today #MeltFaster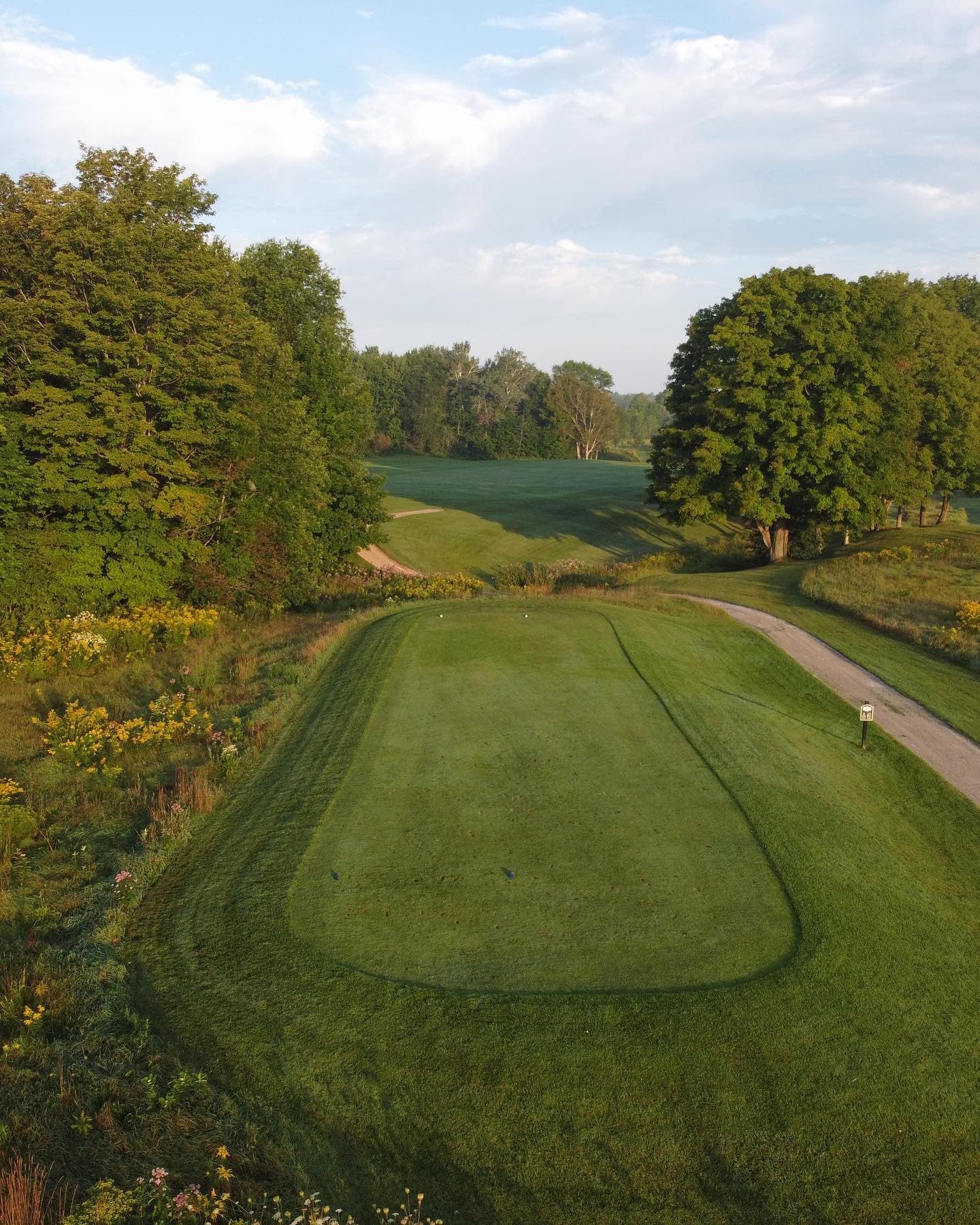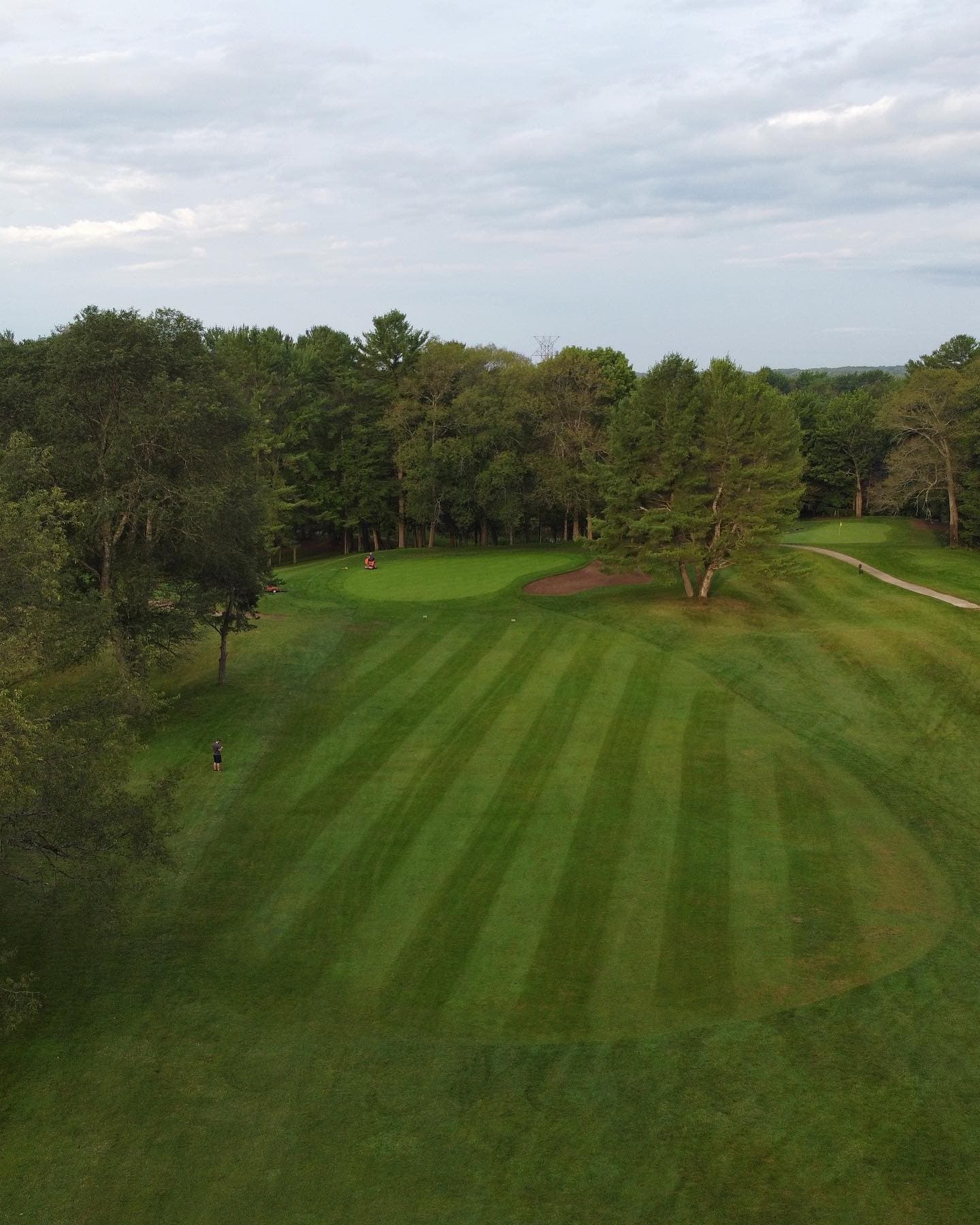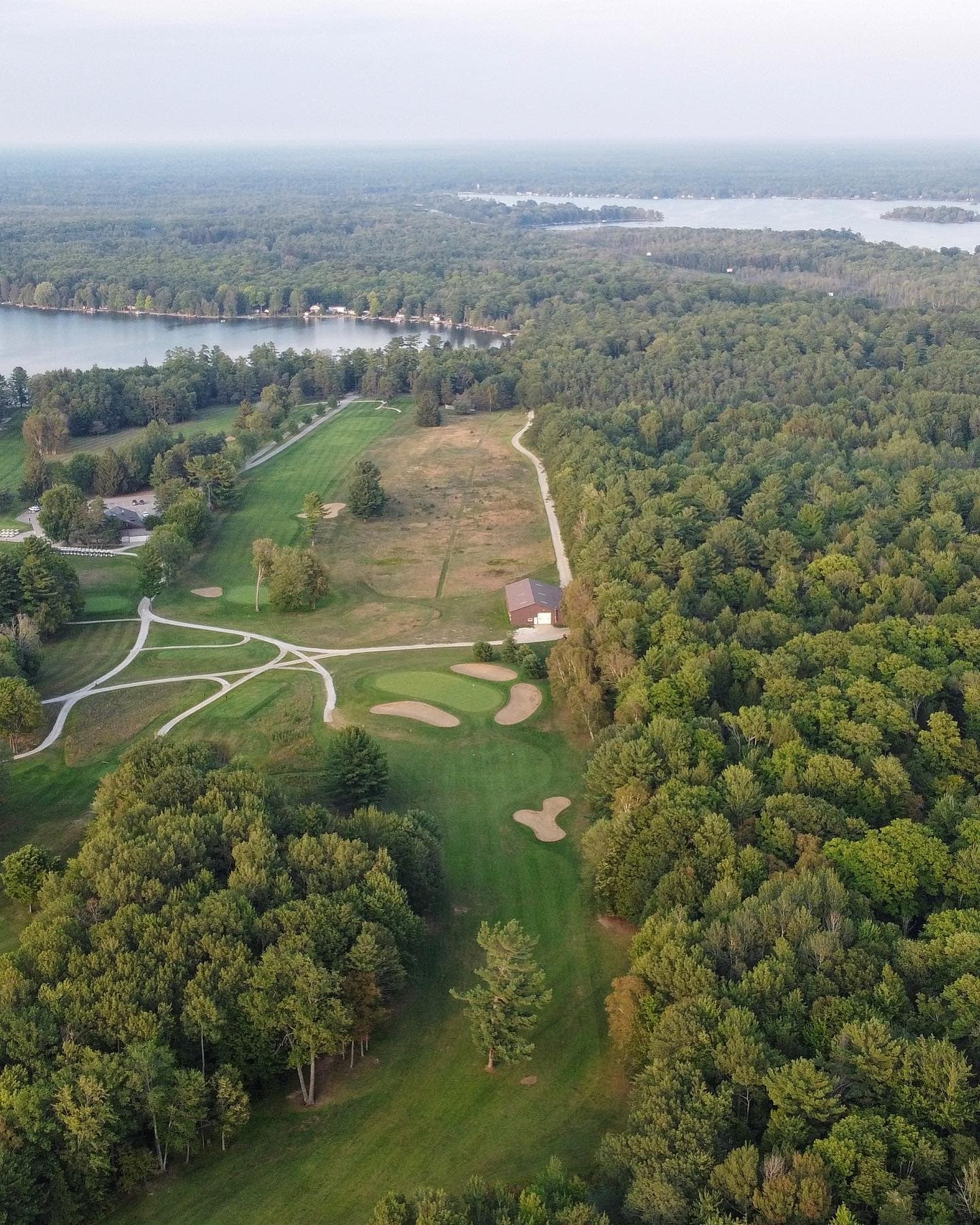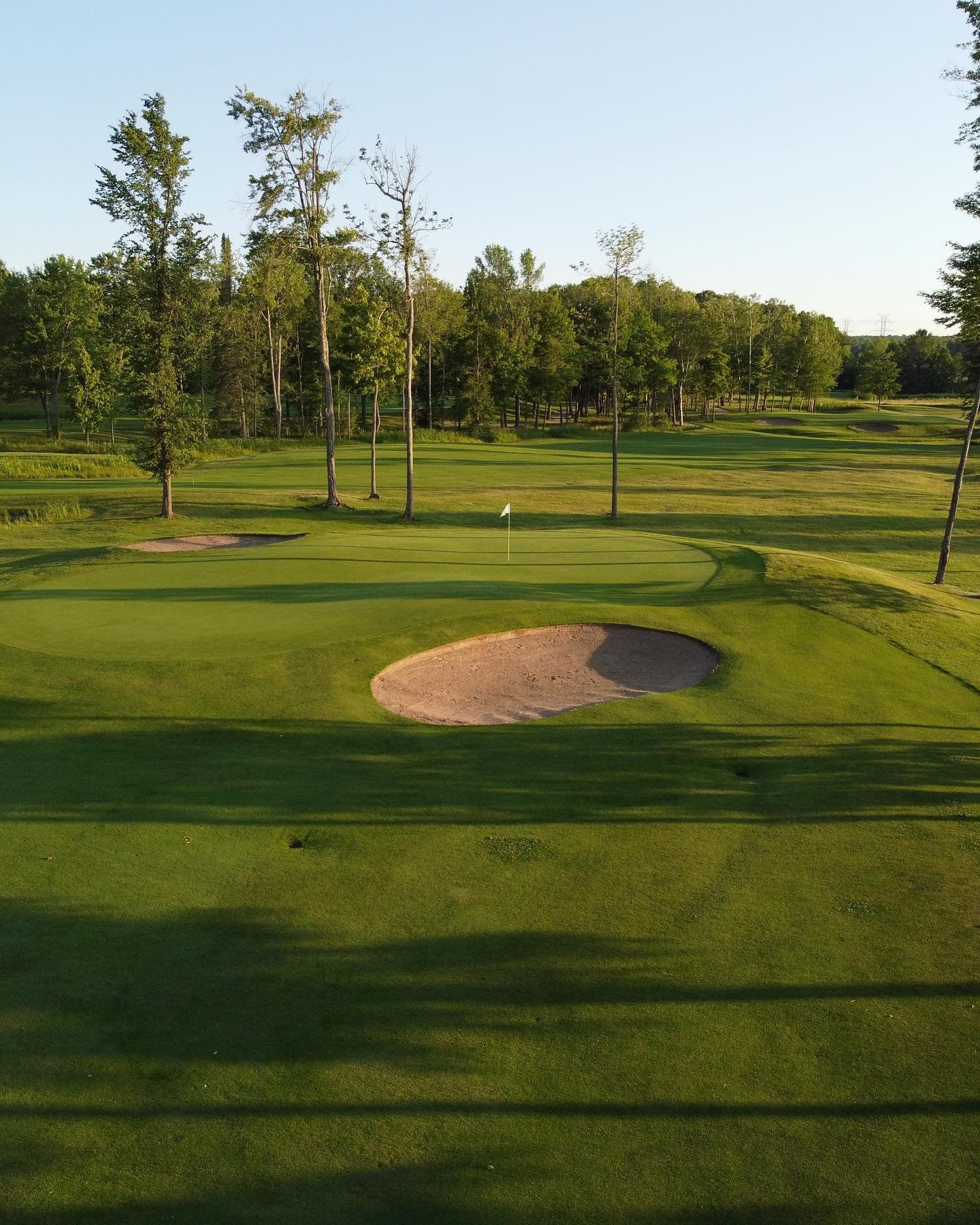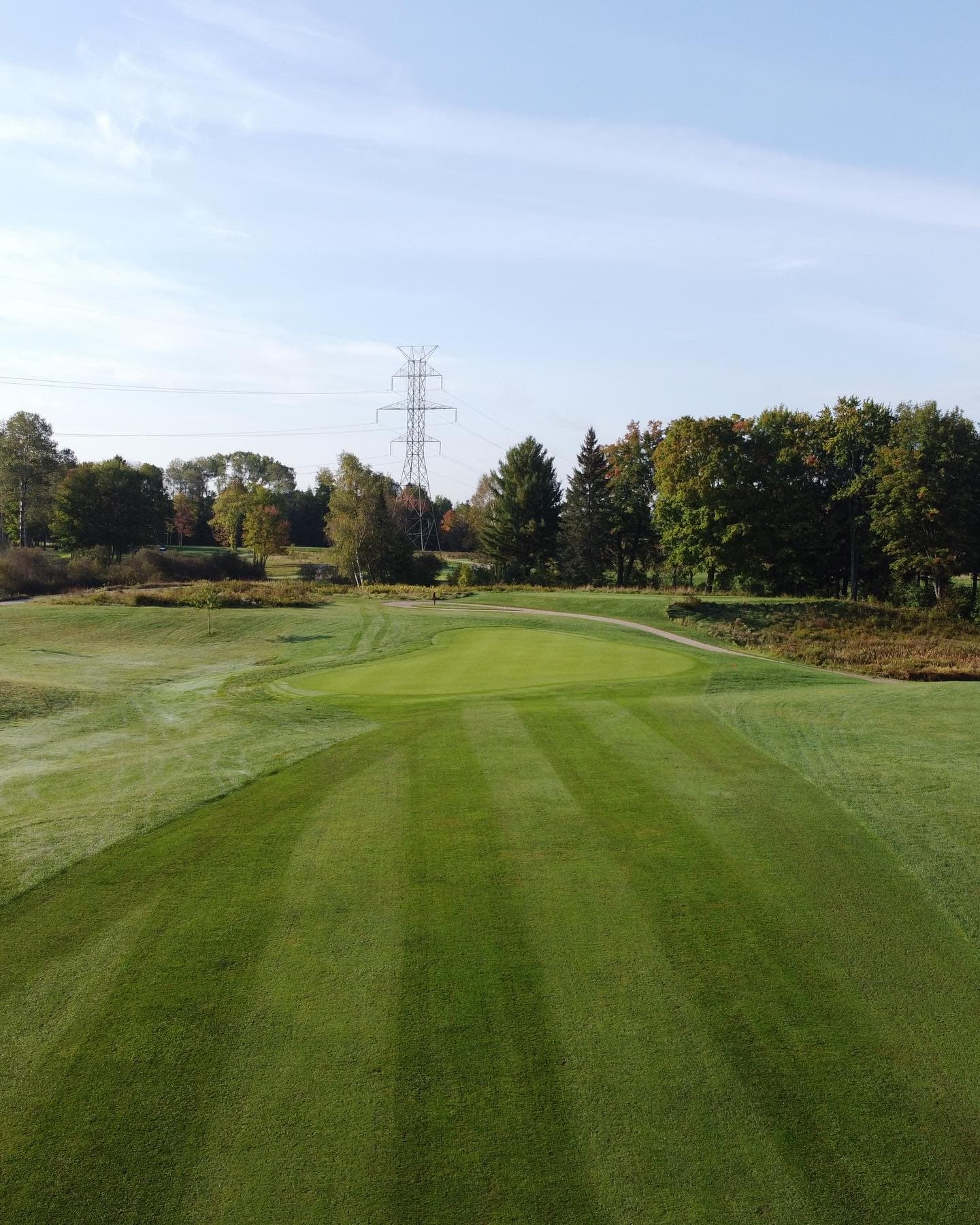 March 23
Golf season is almost here!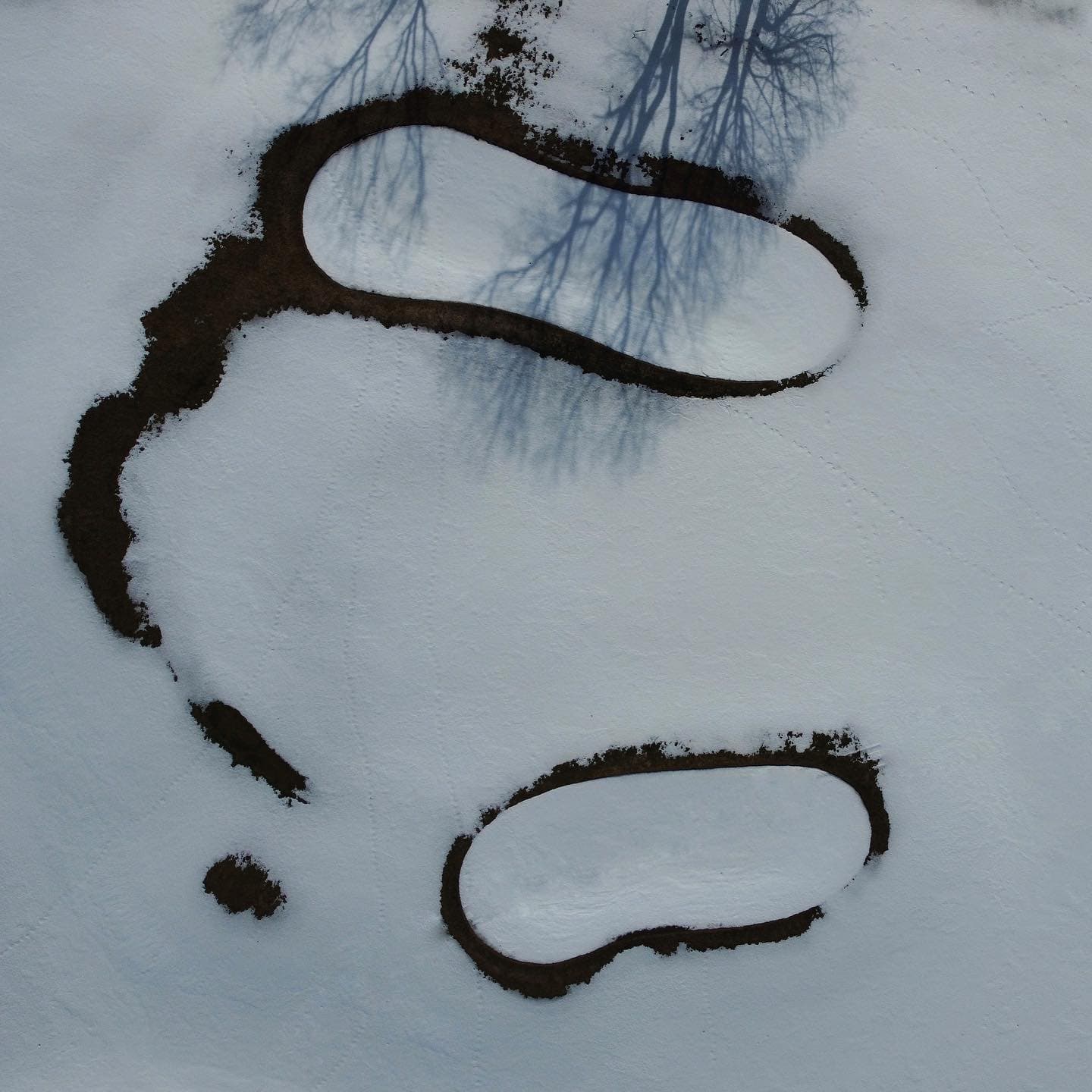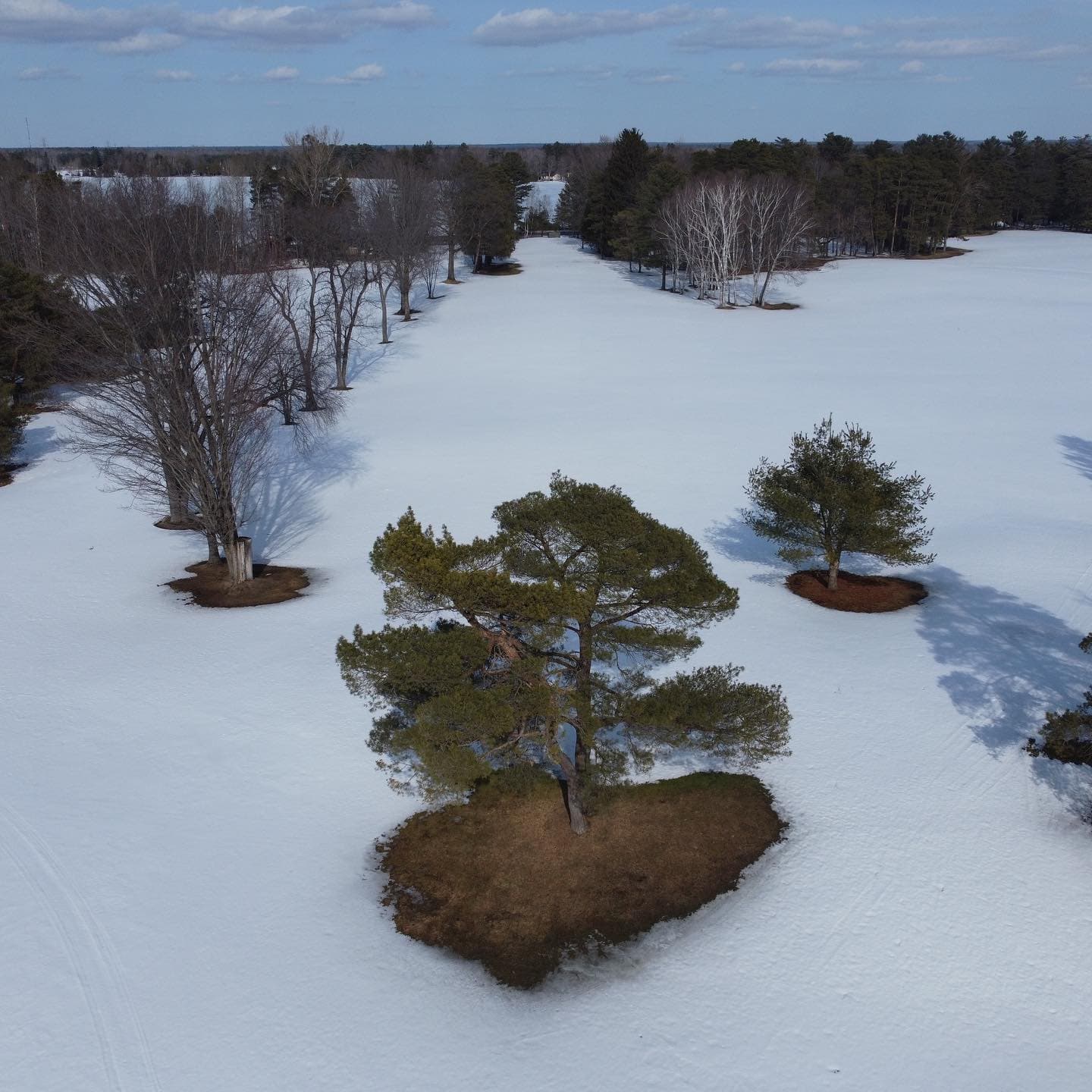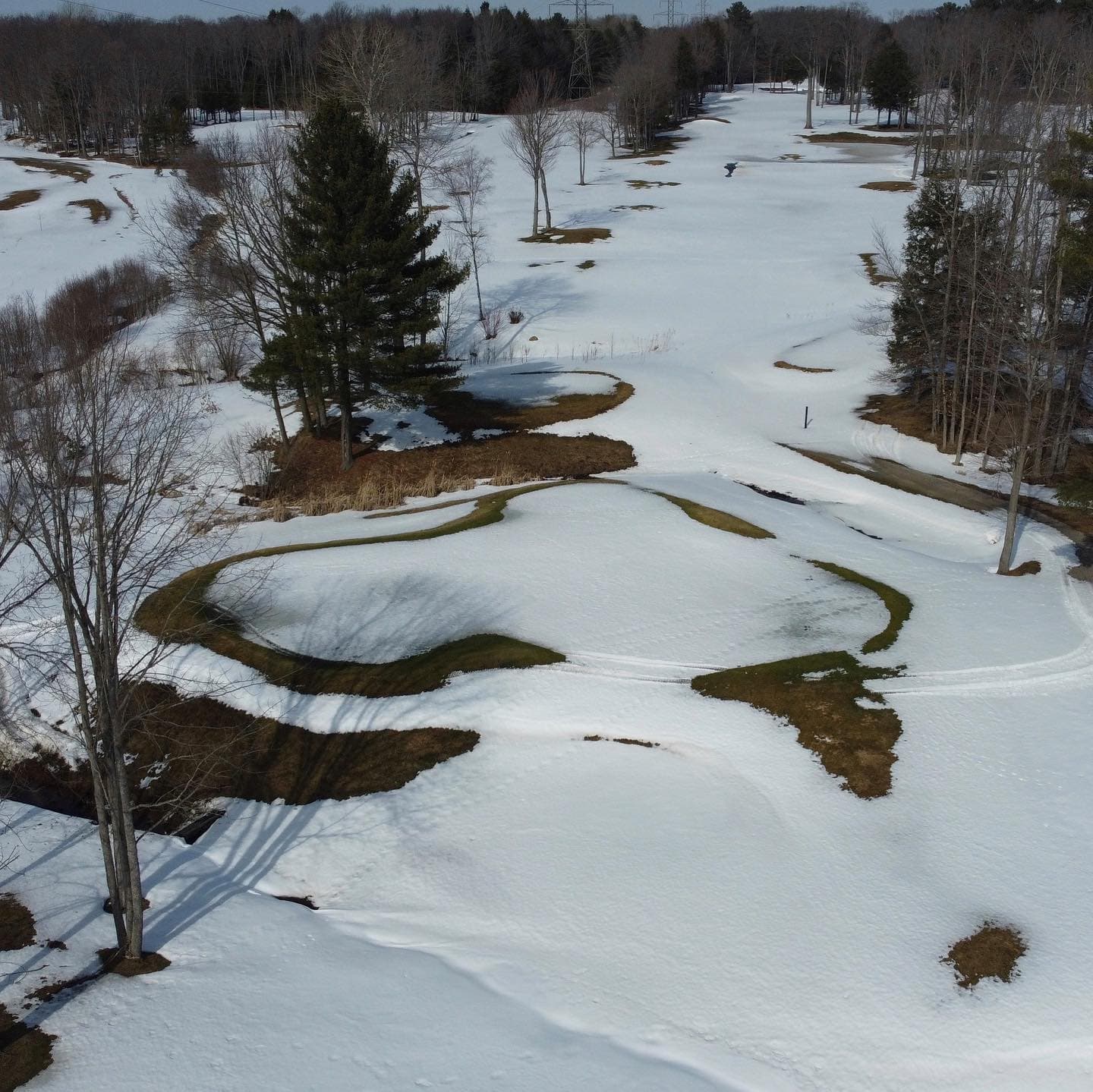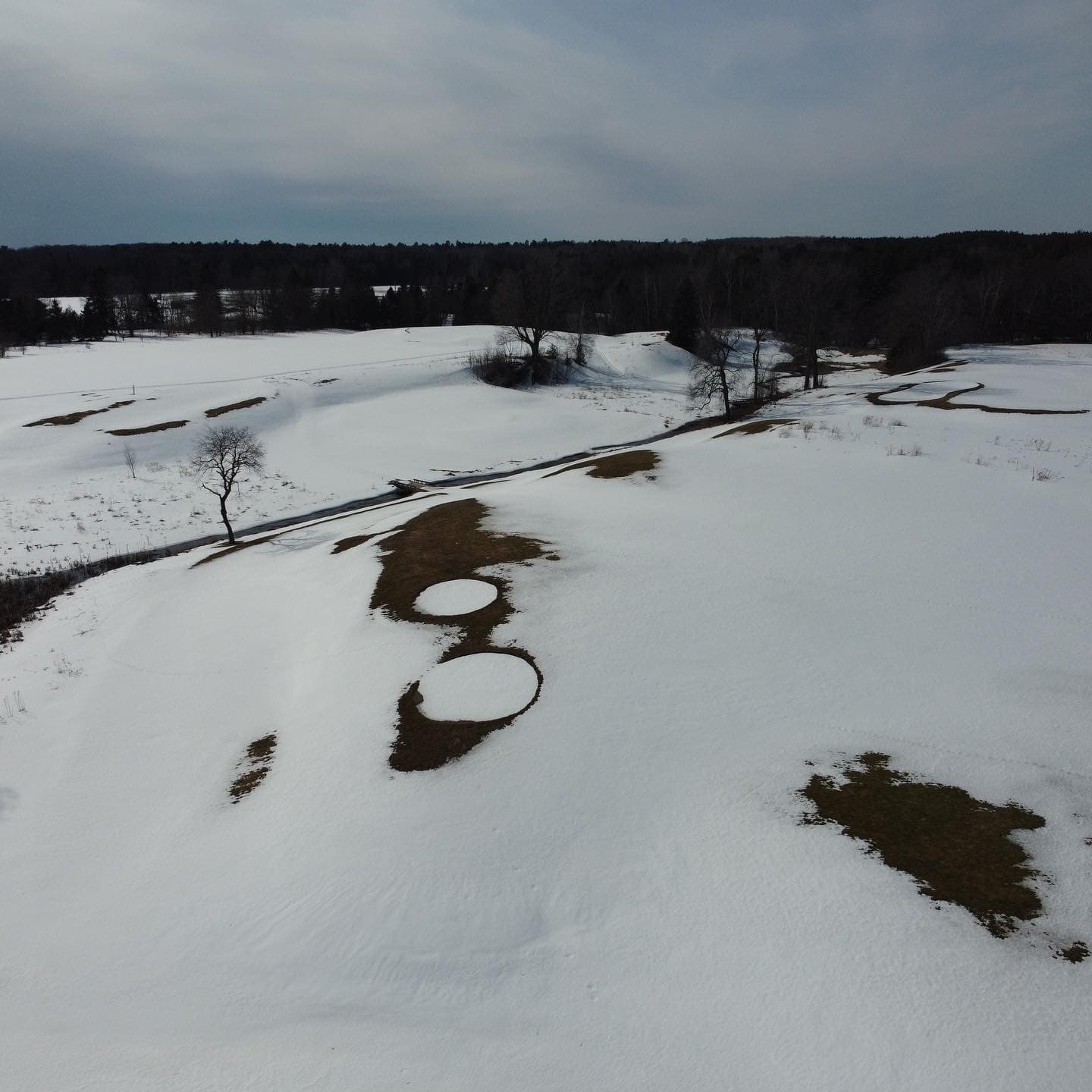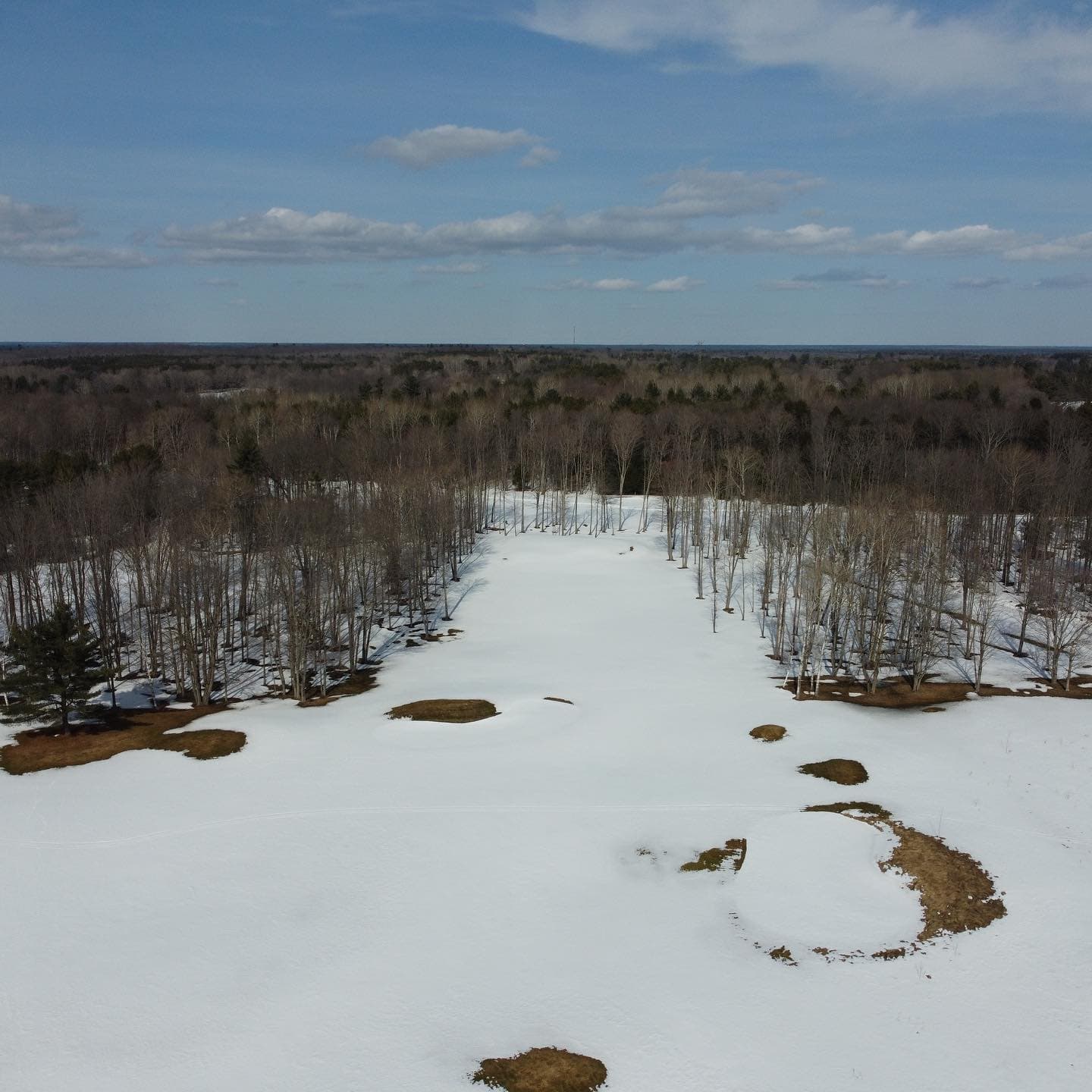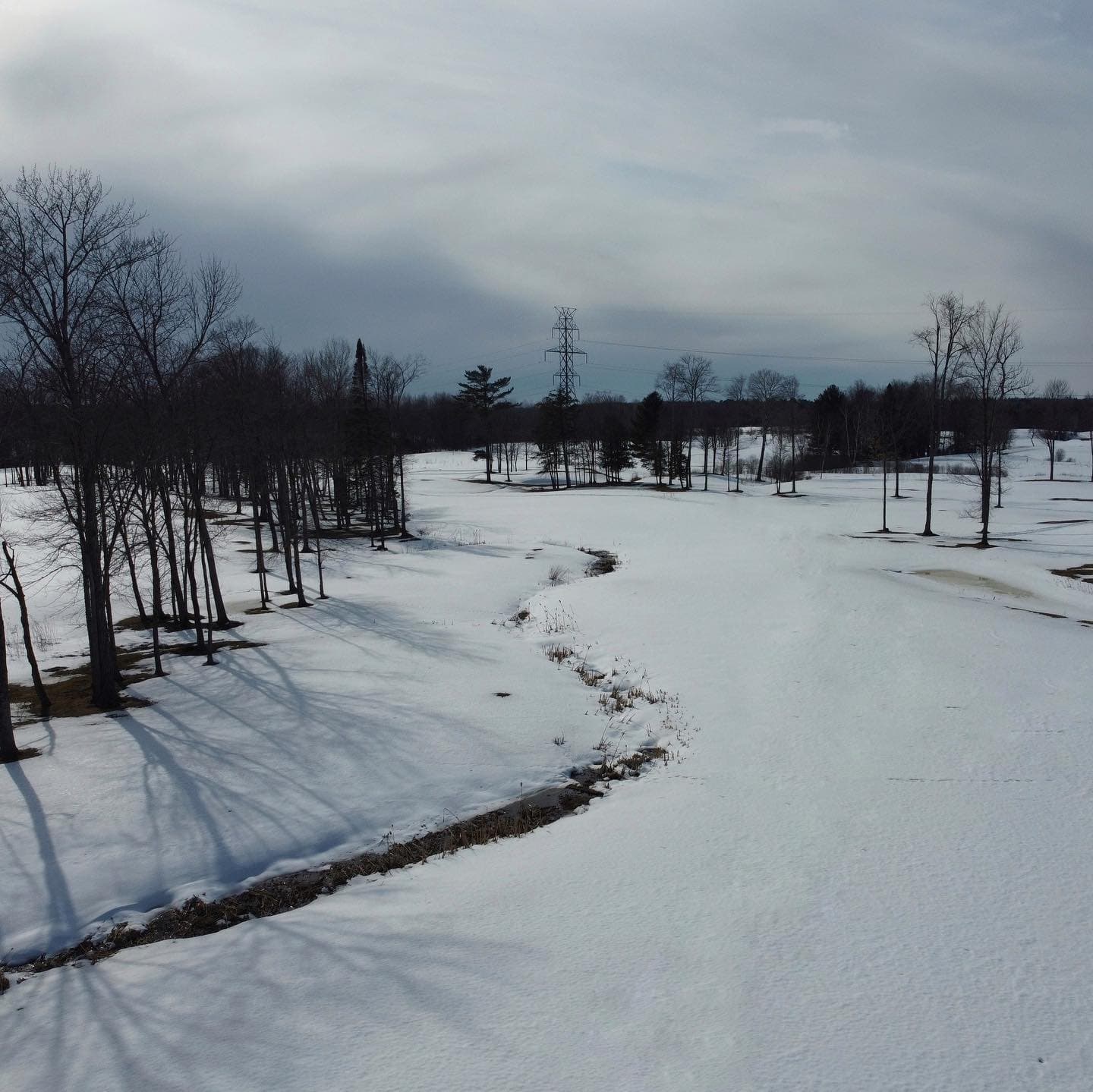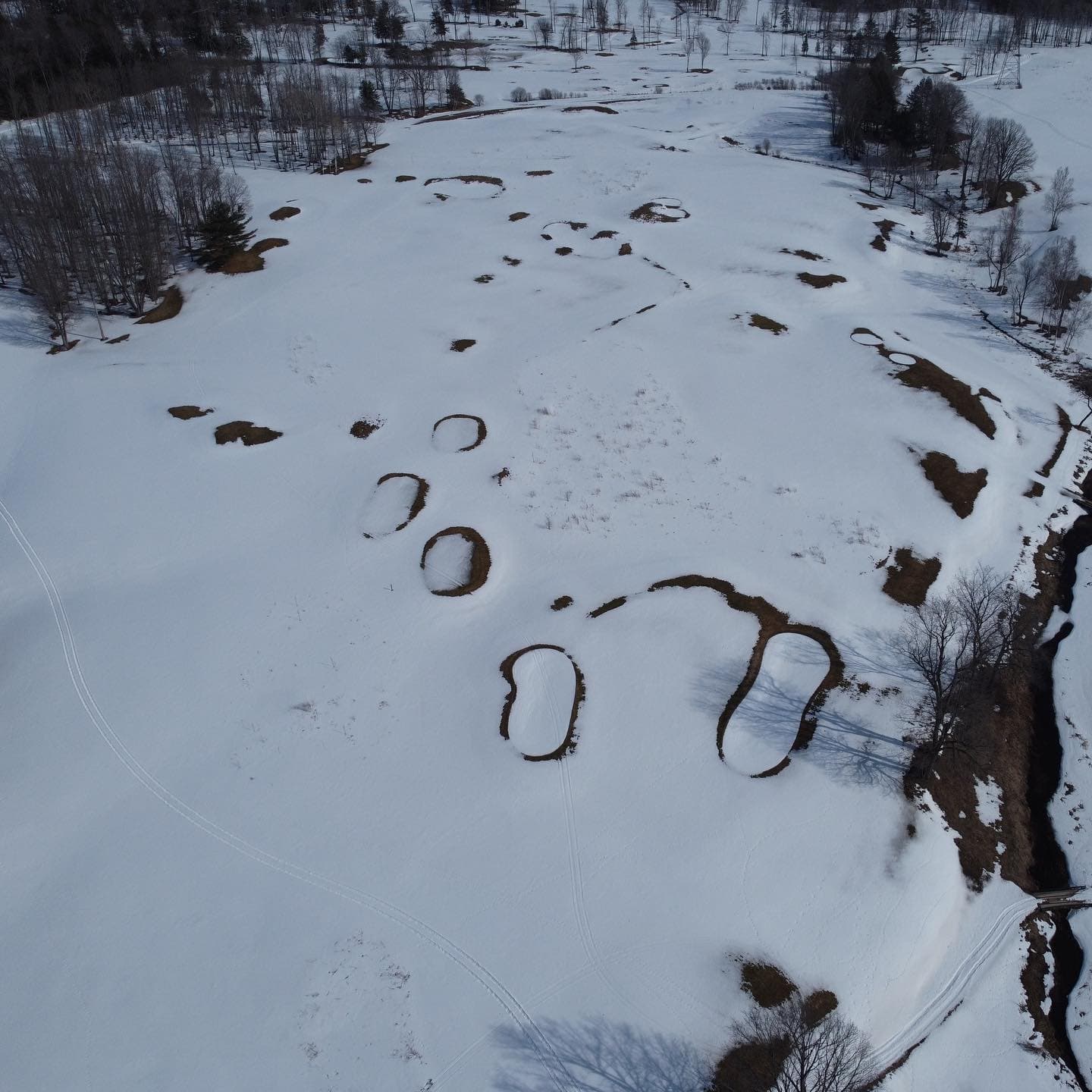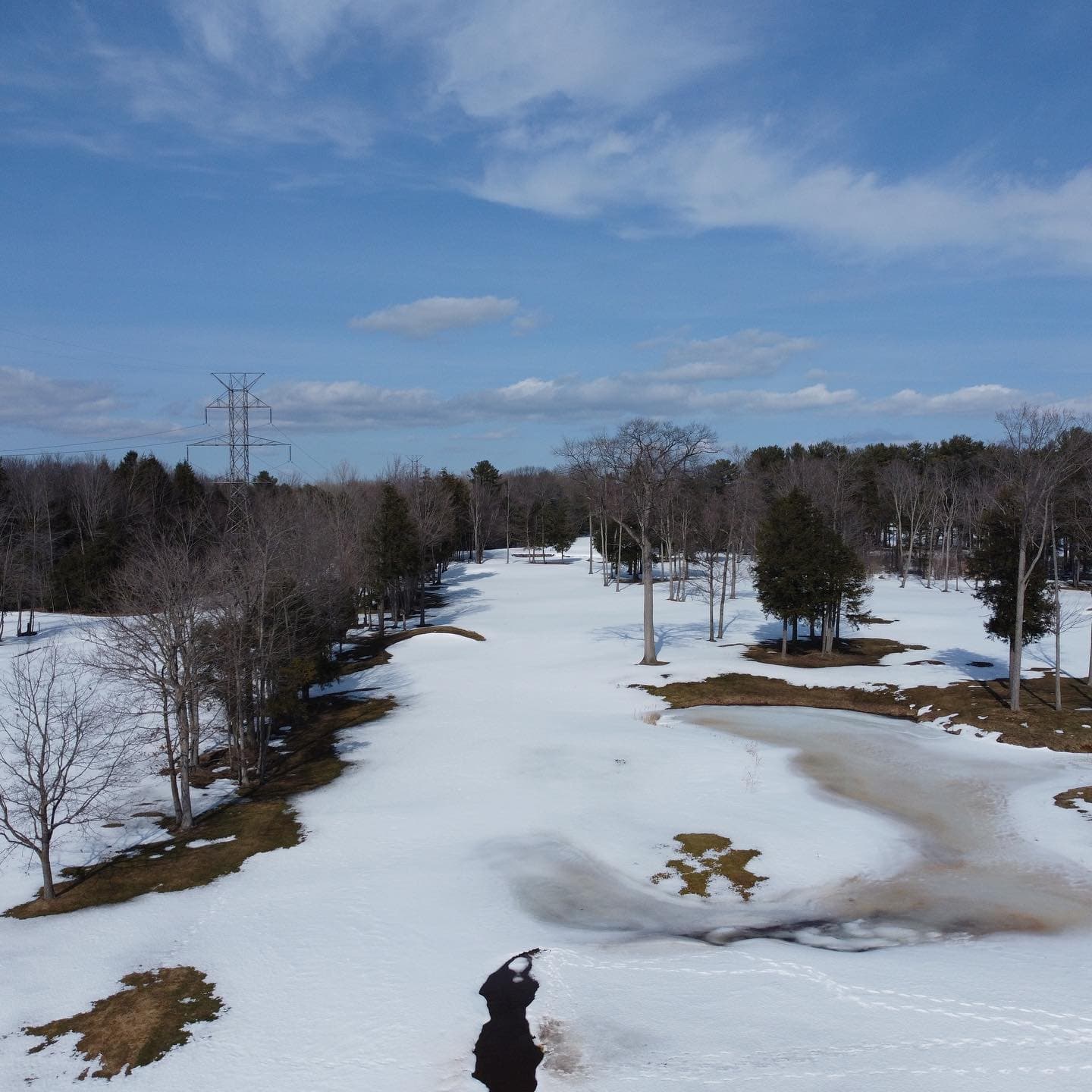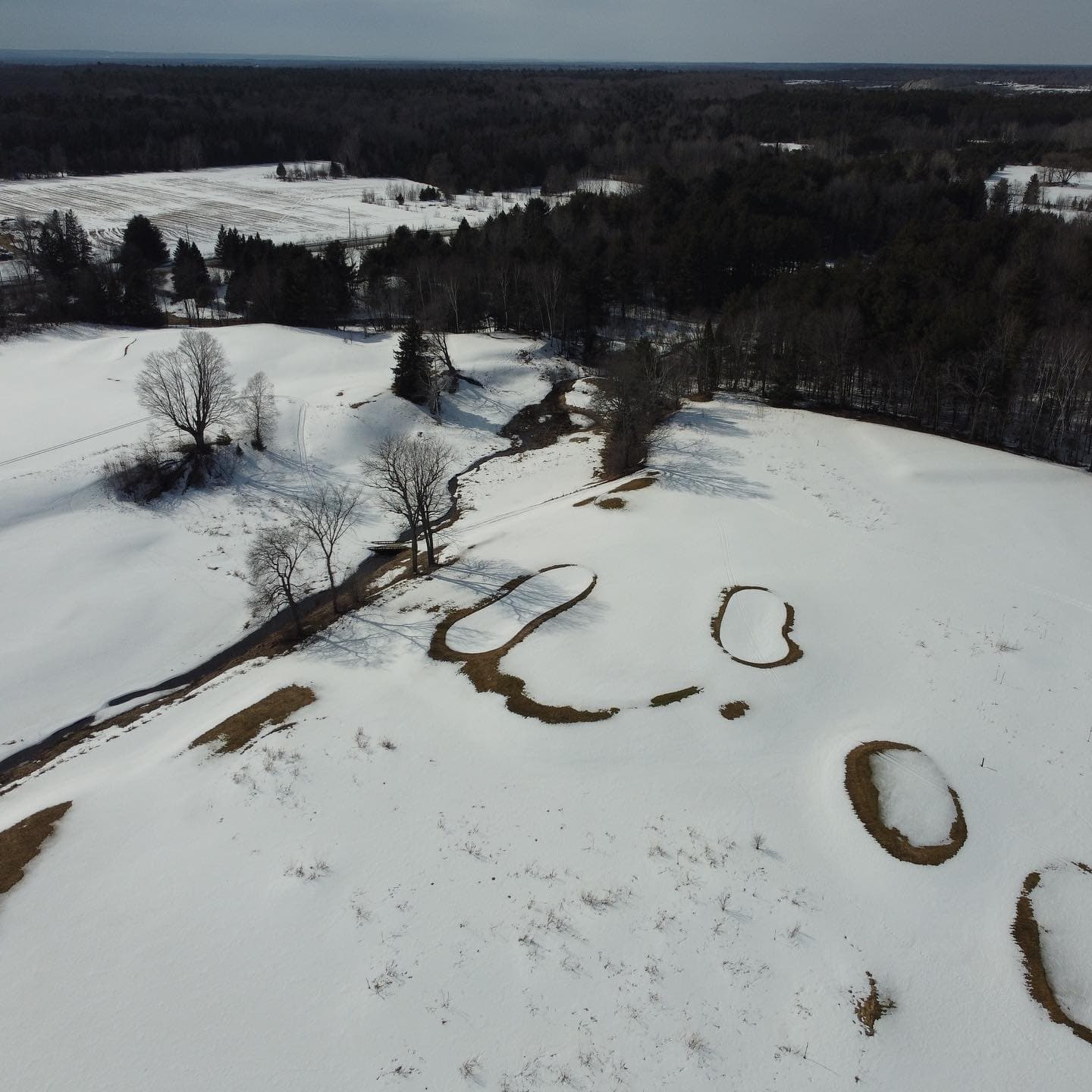 March 22
The melt has started! Hoping for some warmer weather soon 🙏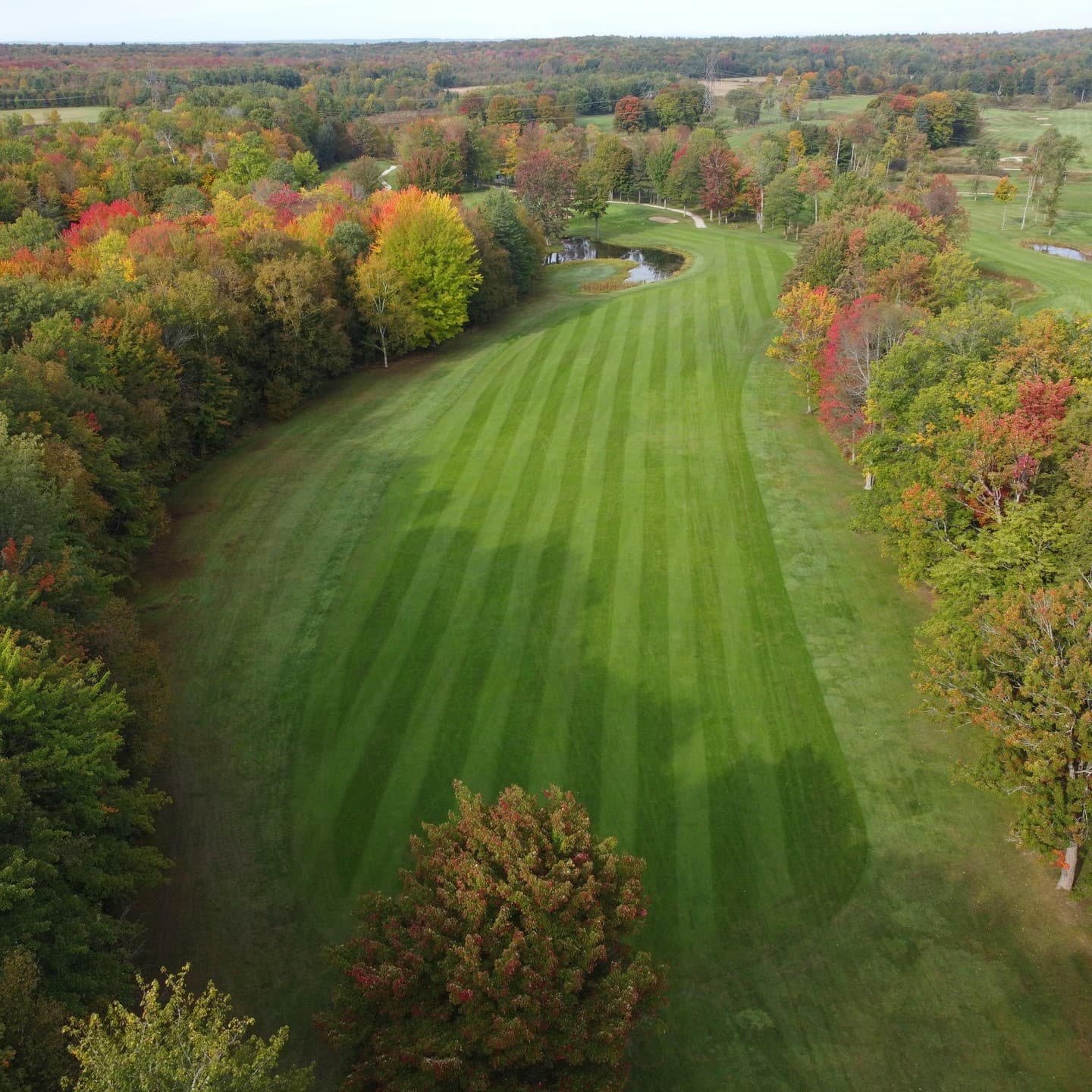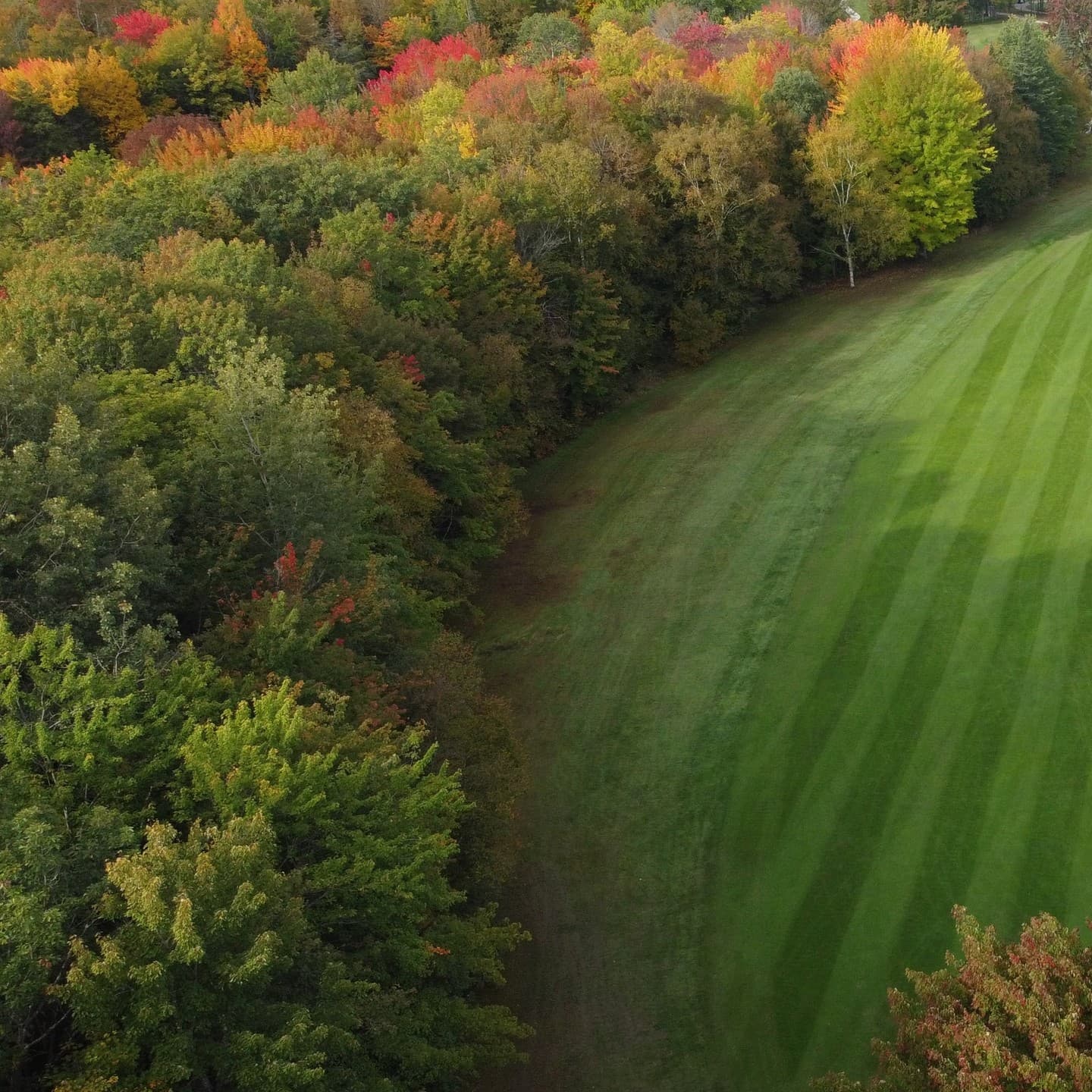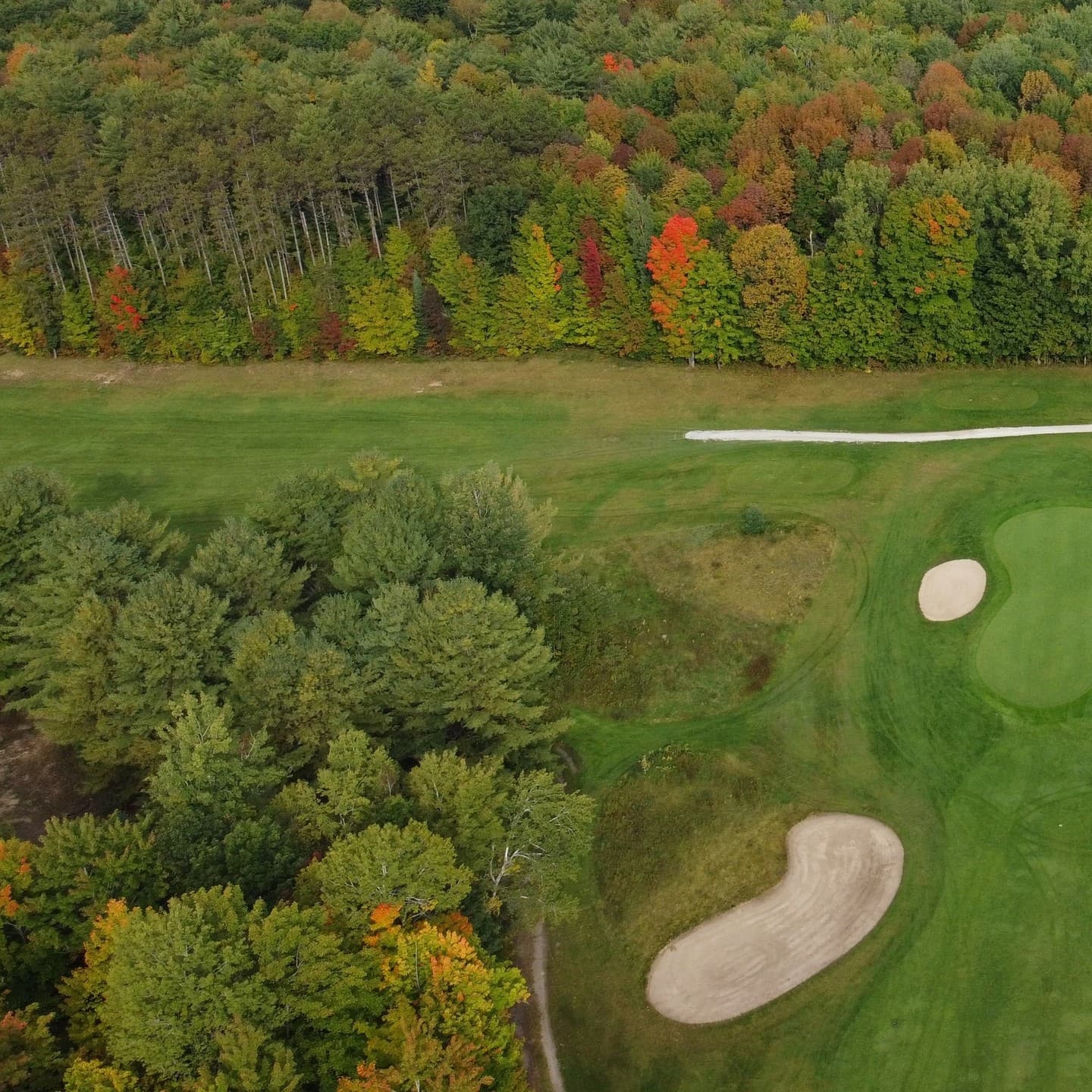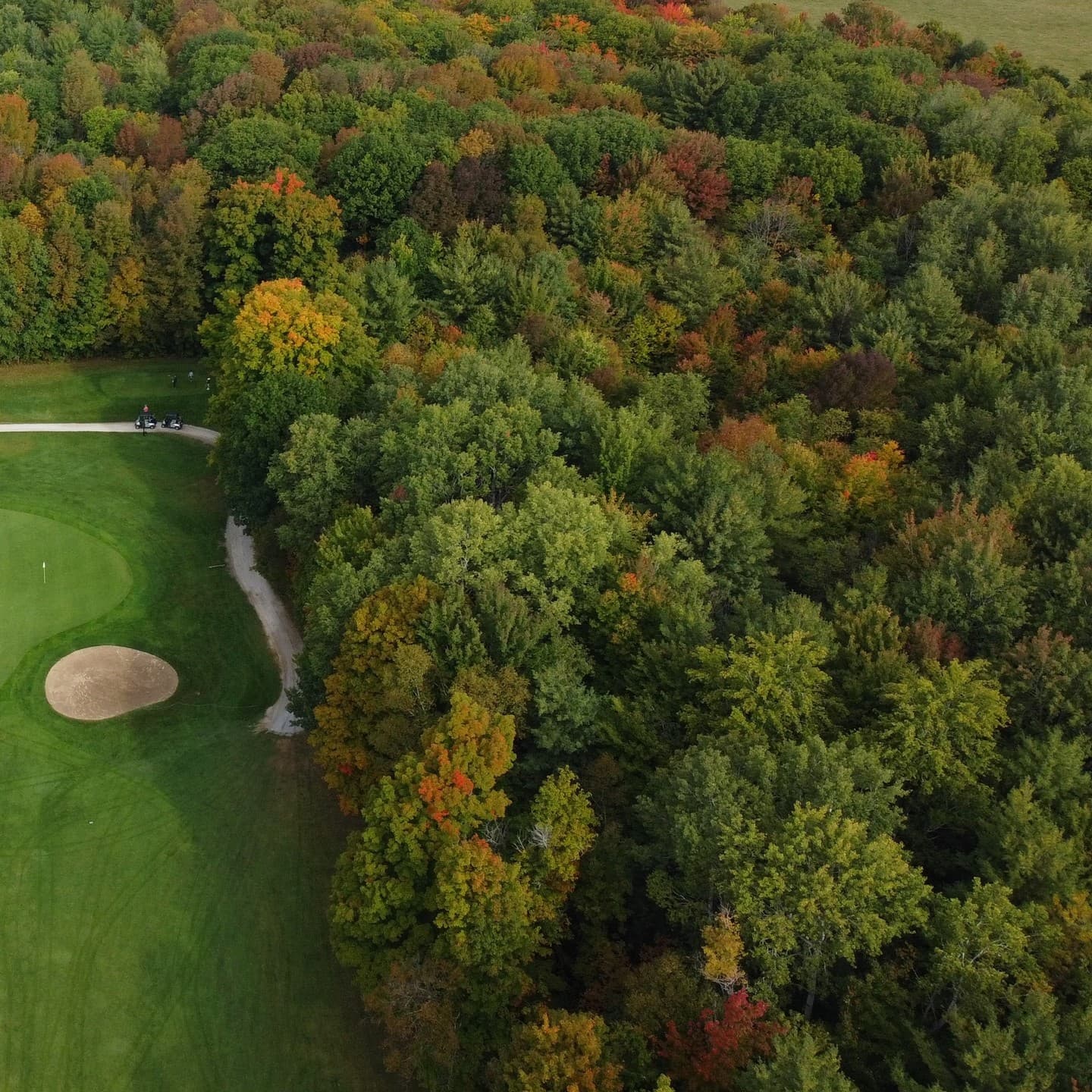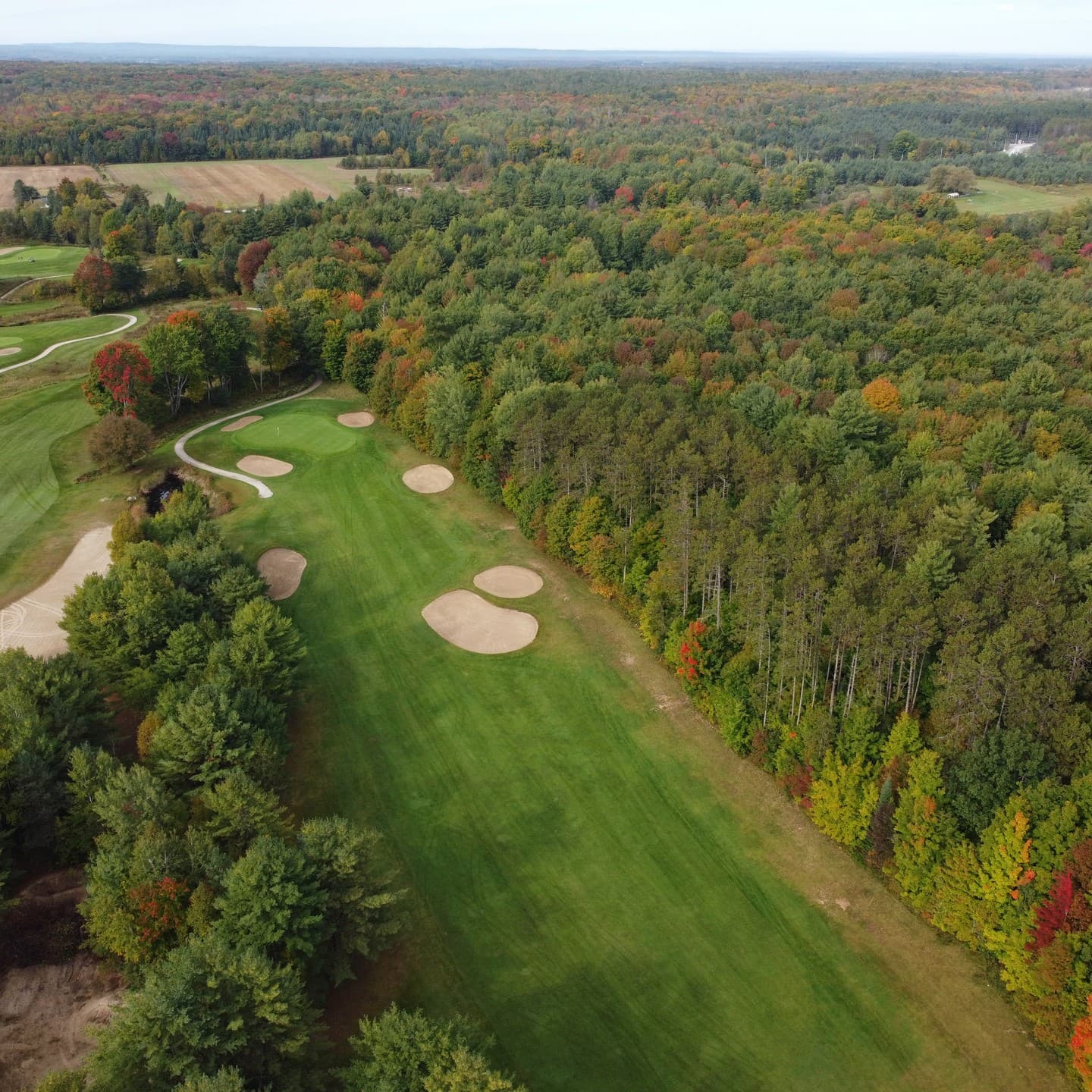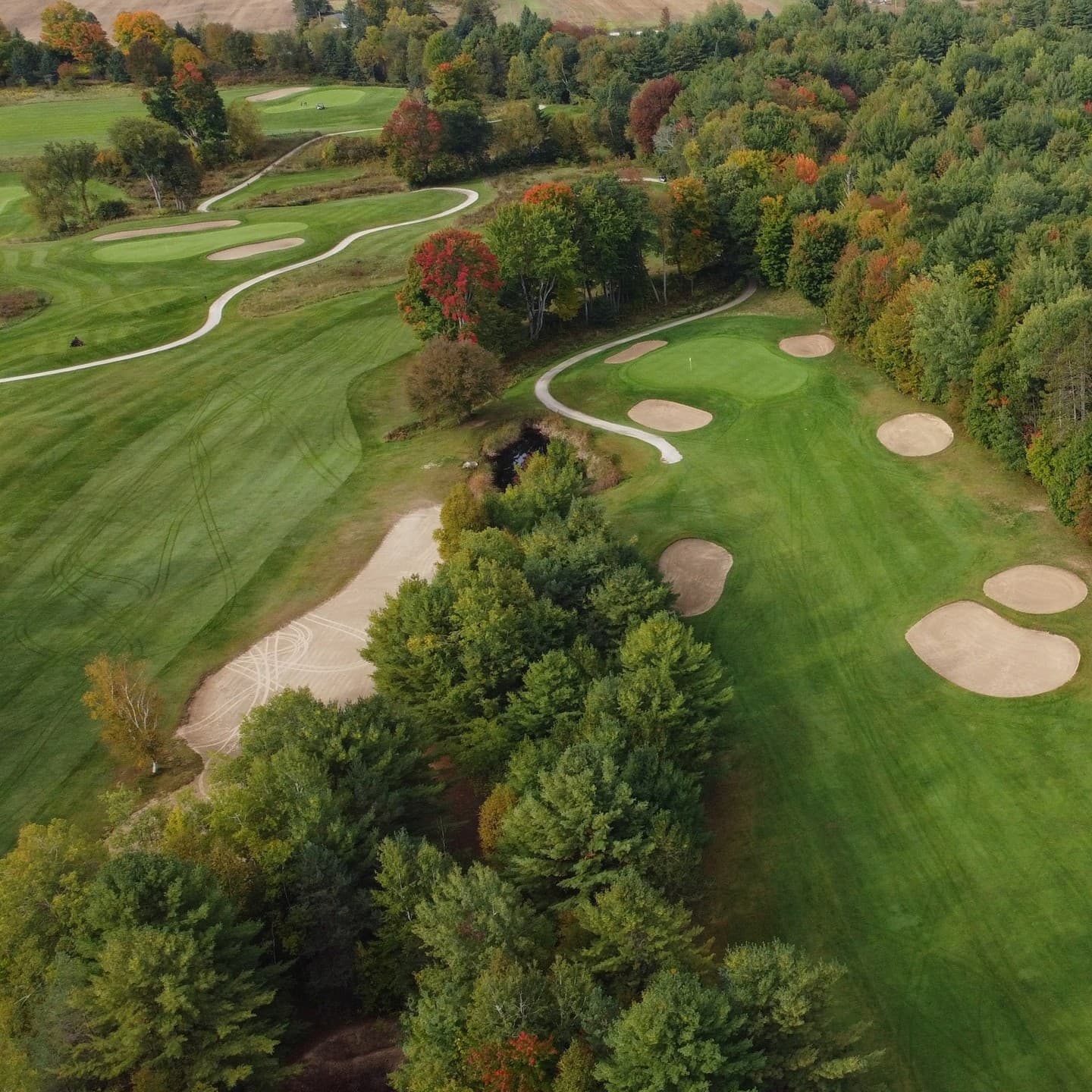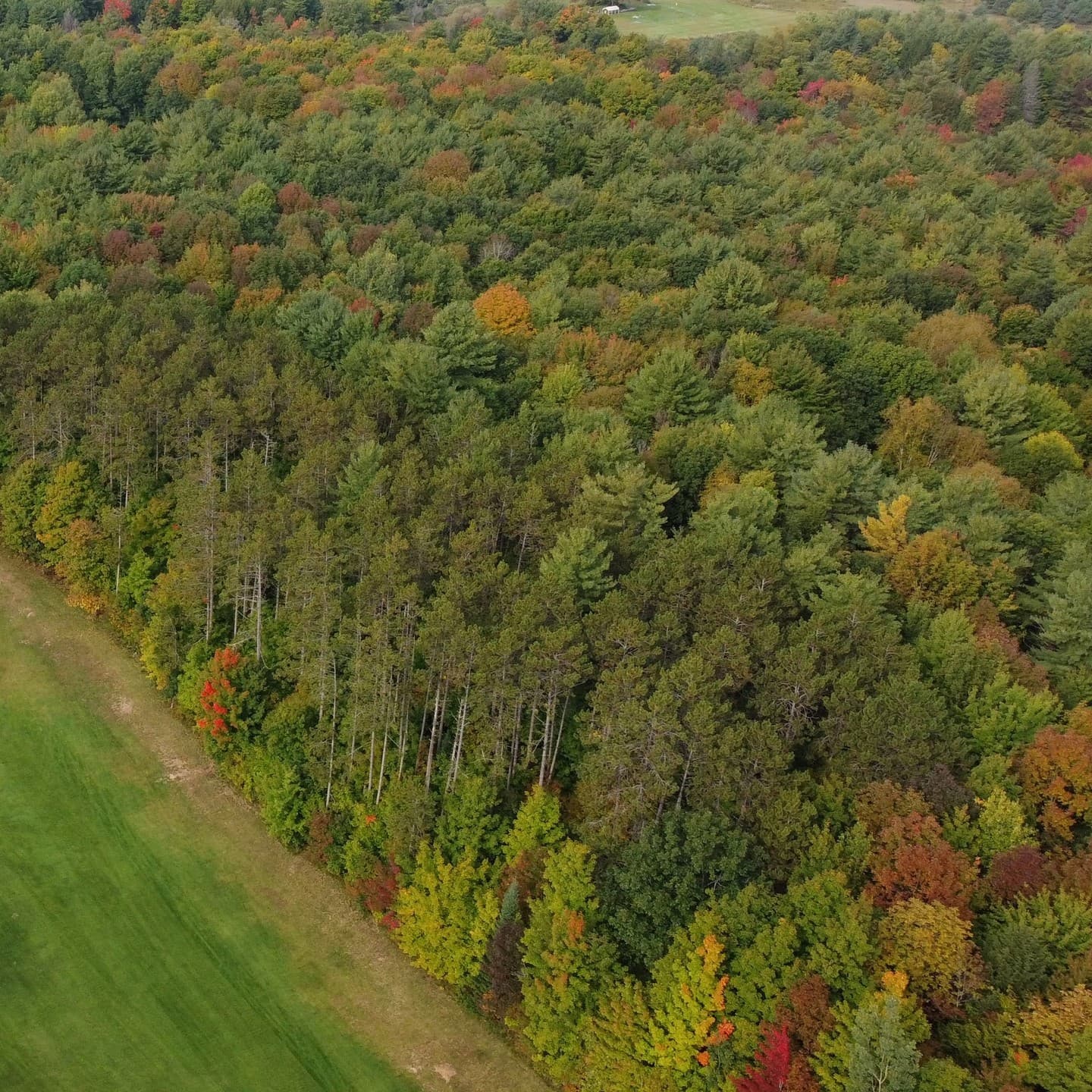 March 7
🗓️ October 1st, 2022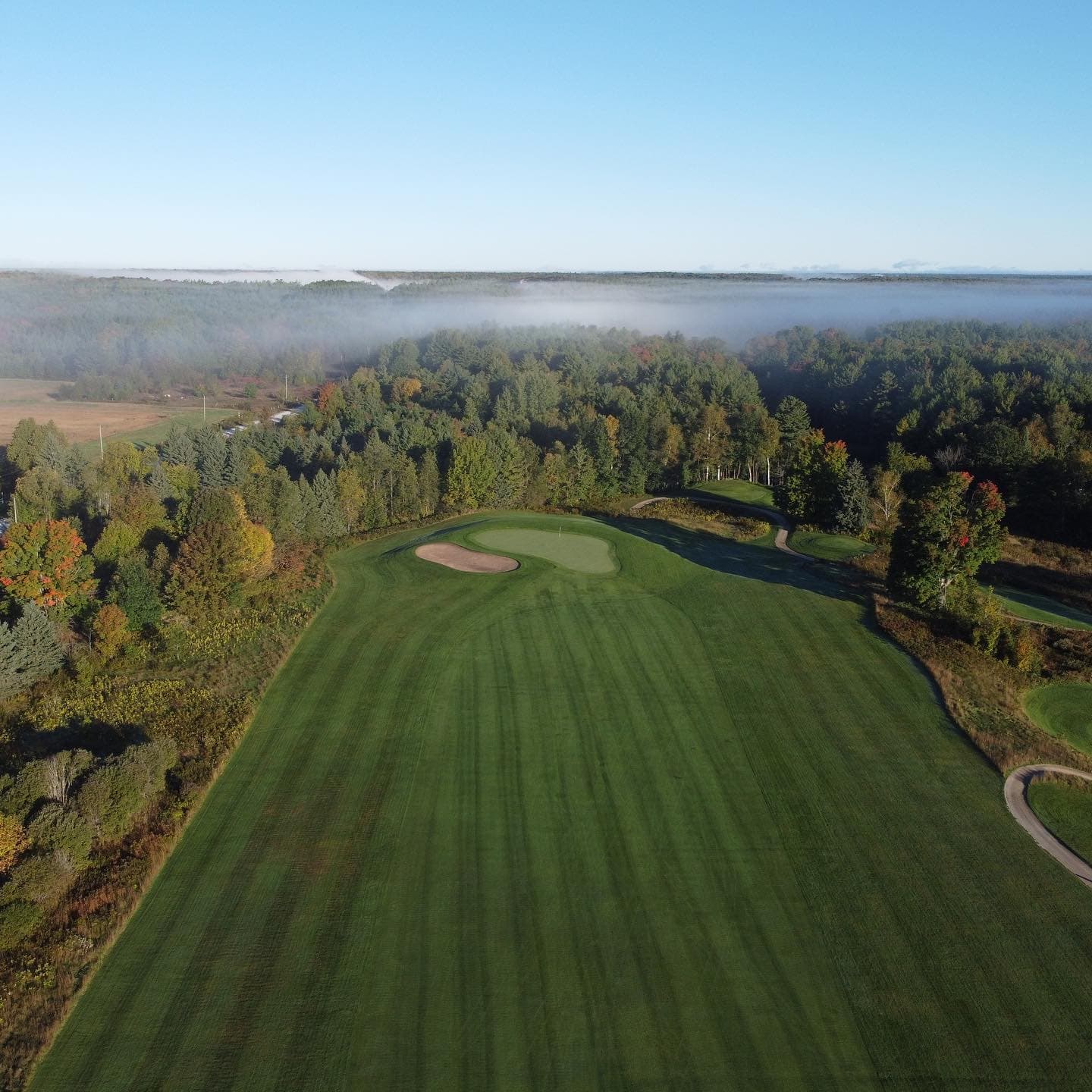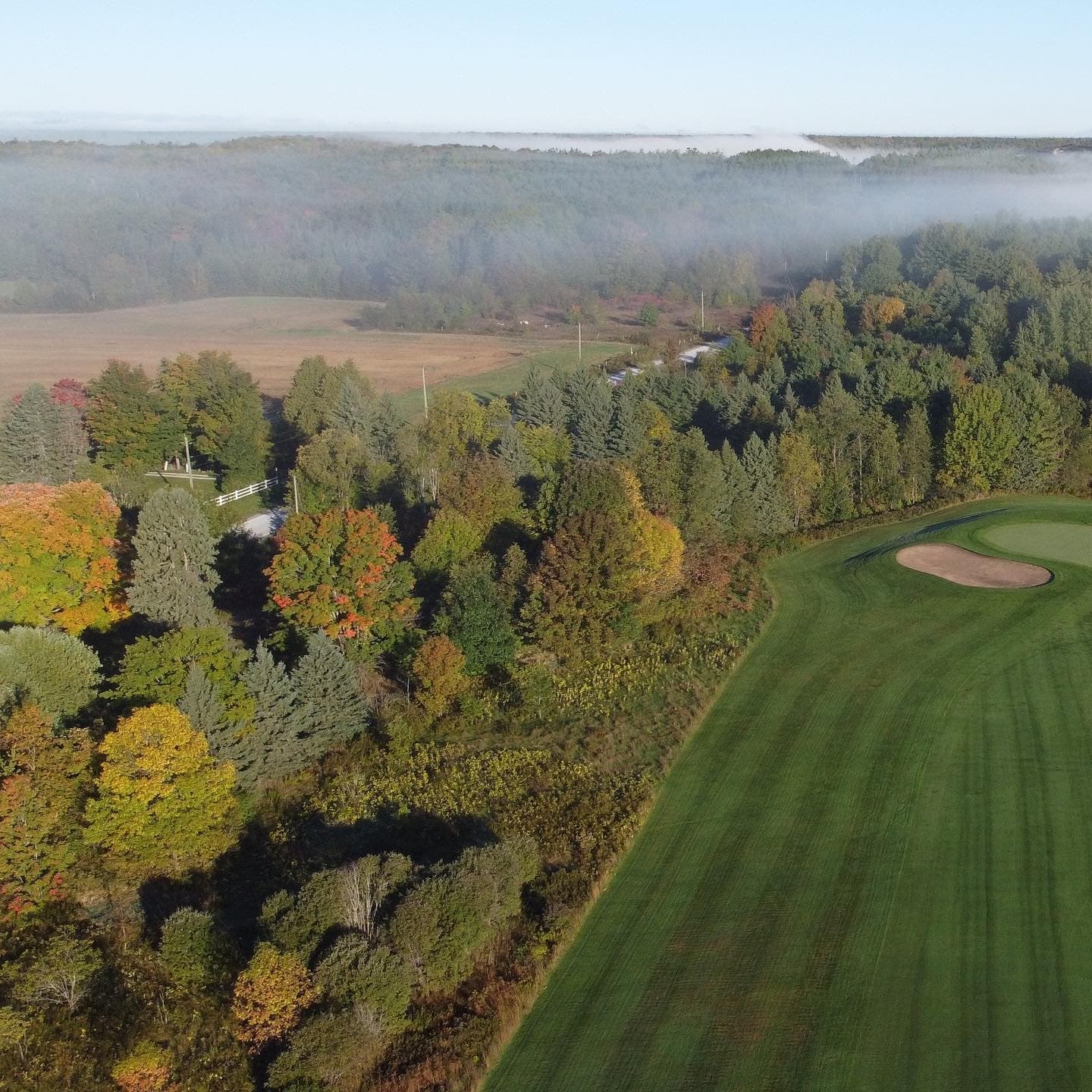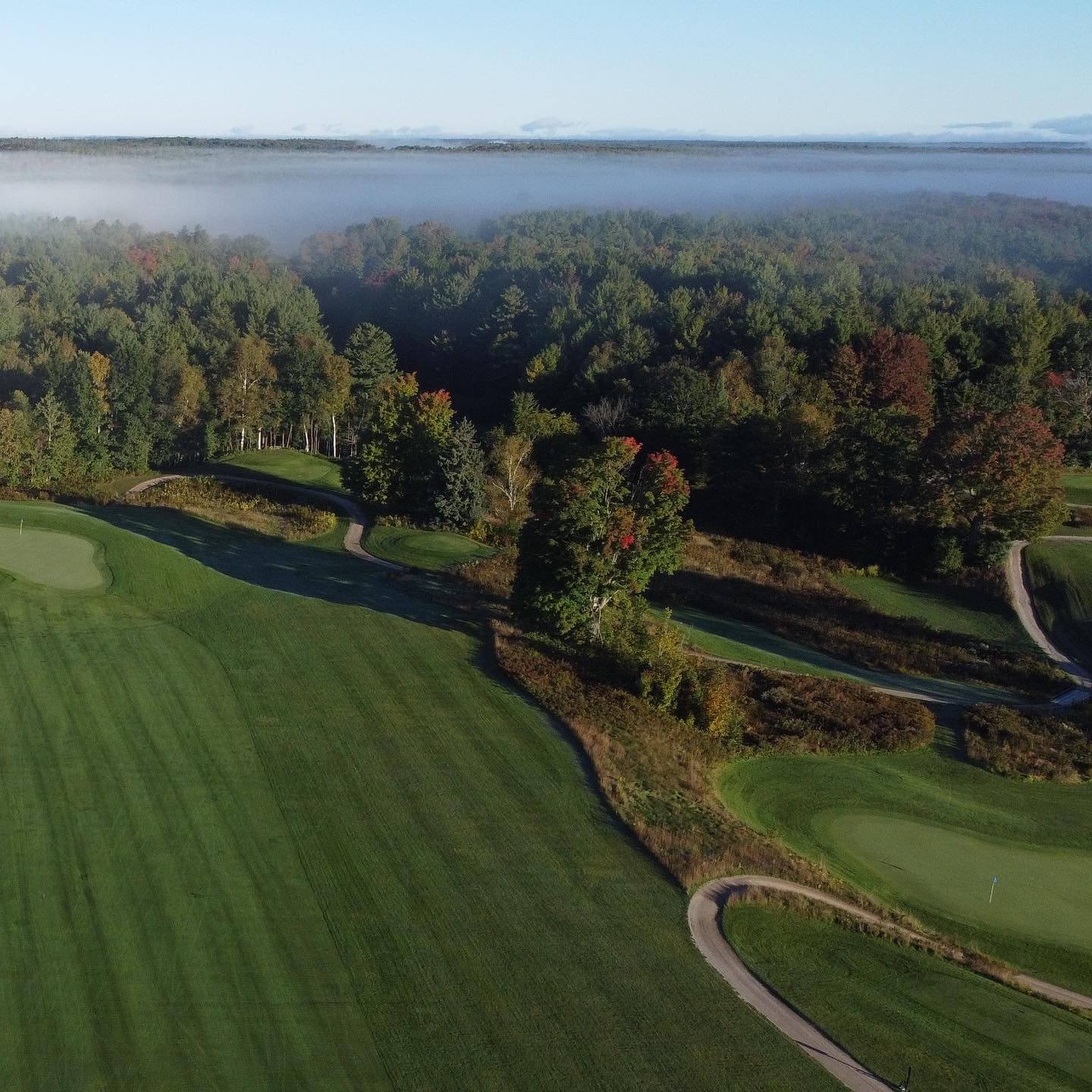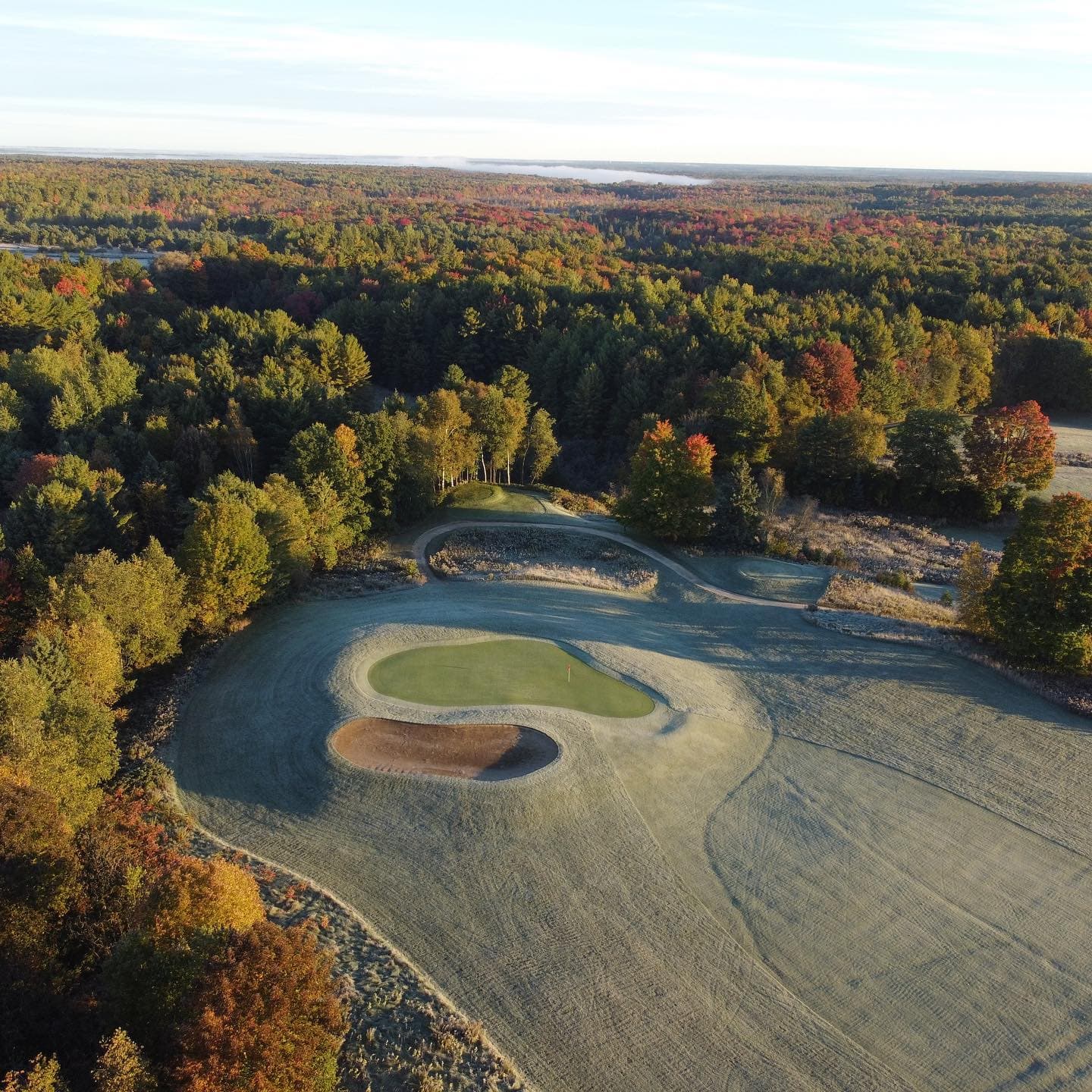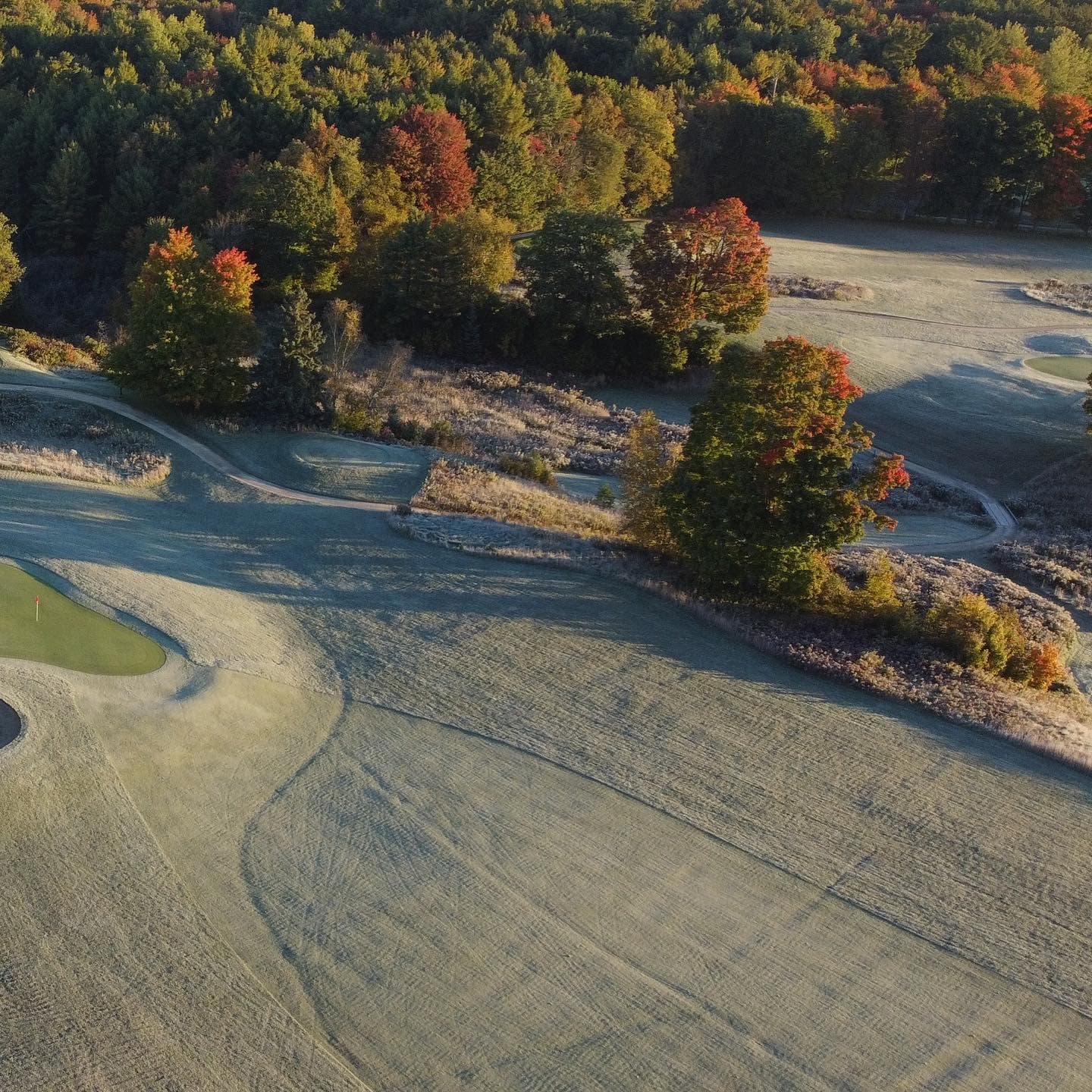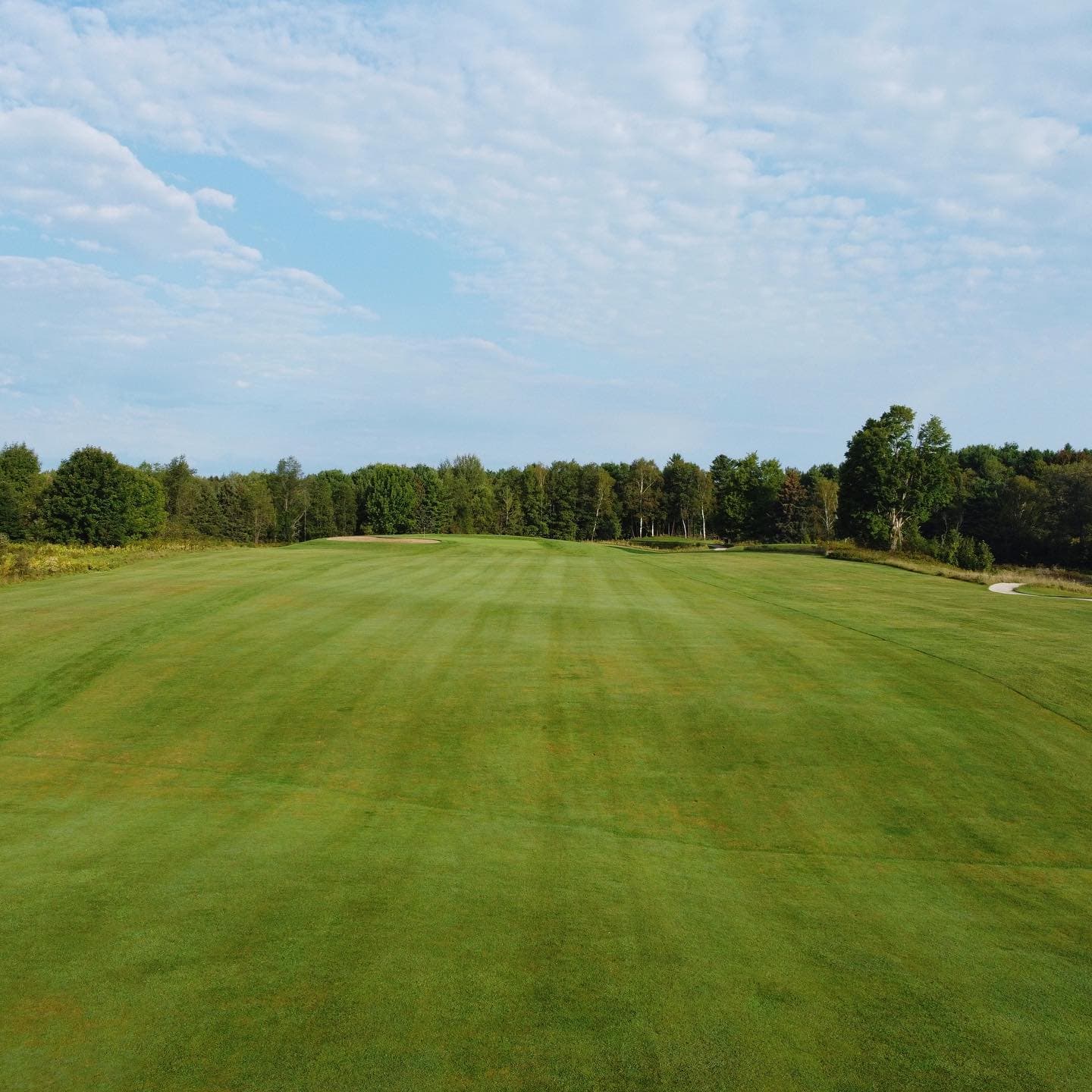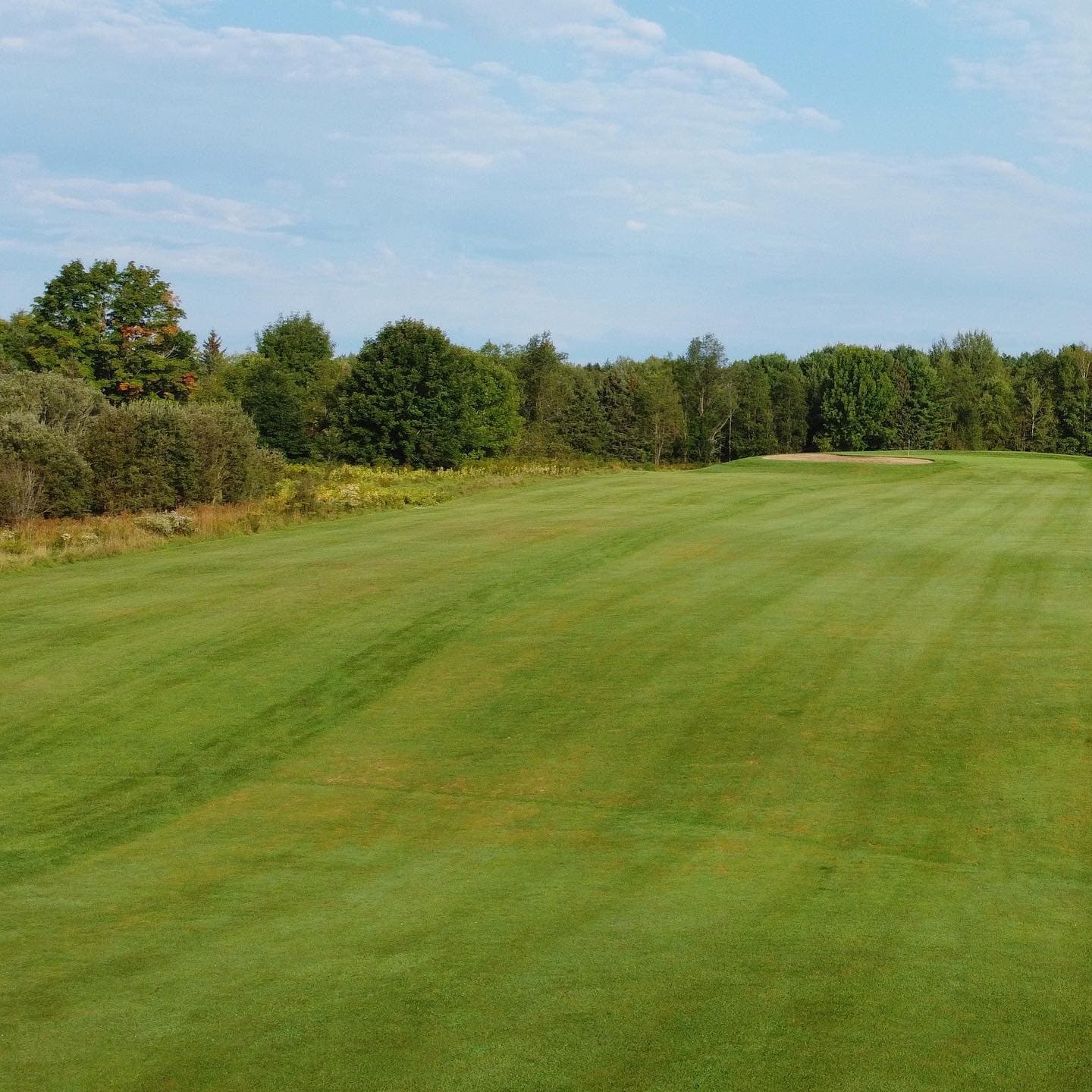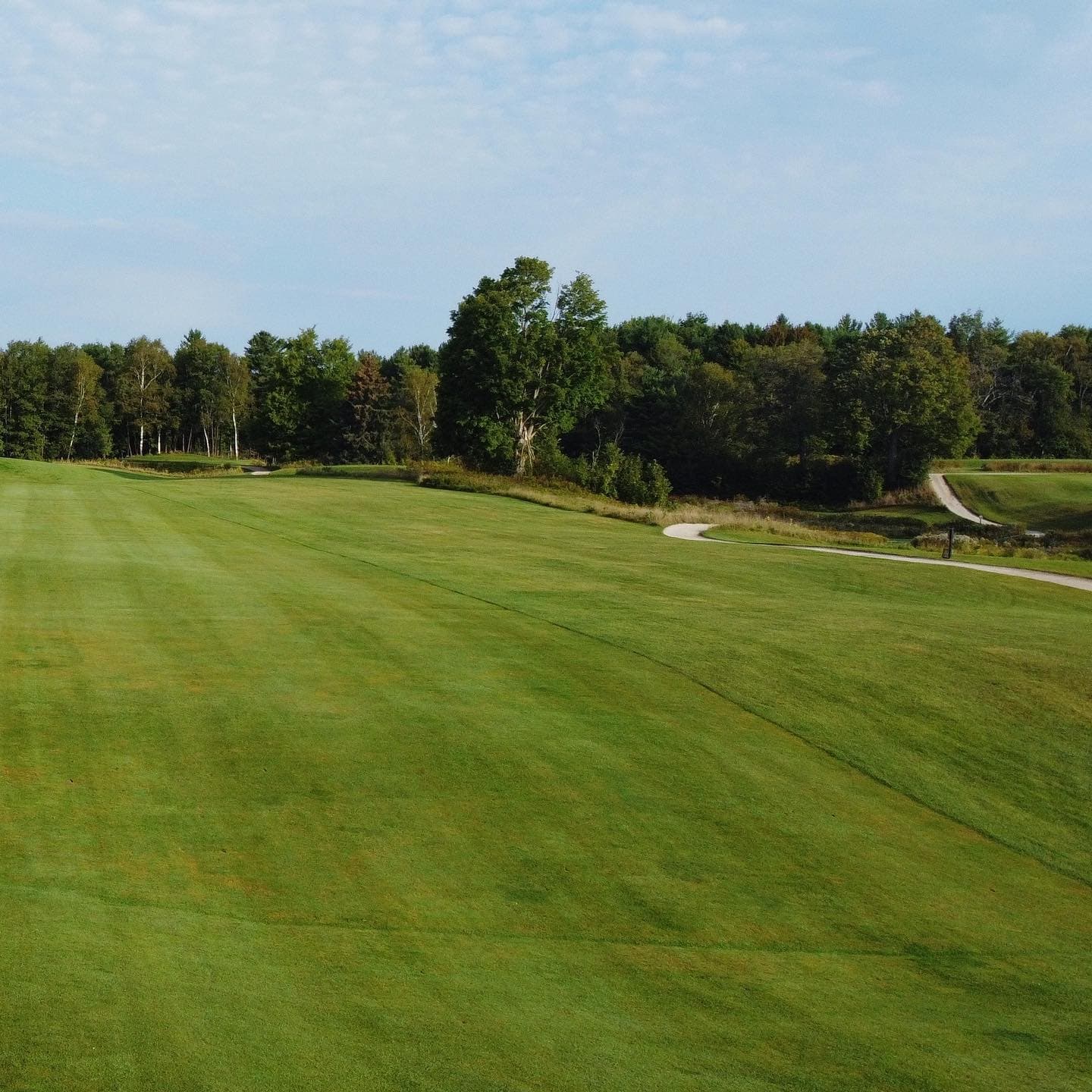 March 1
2 south #HurryUpSpring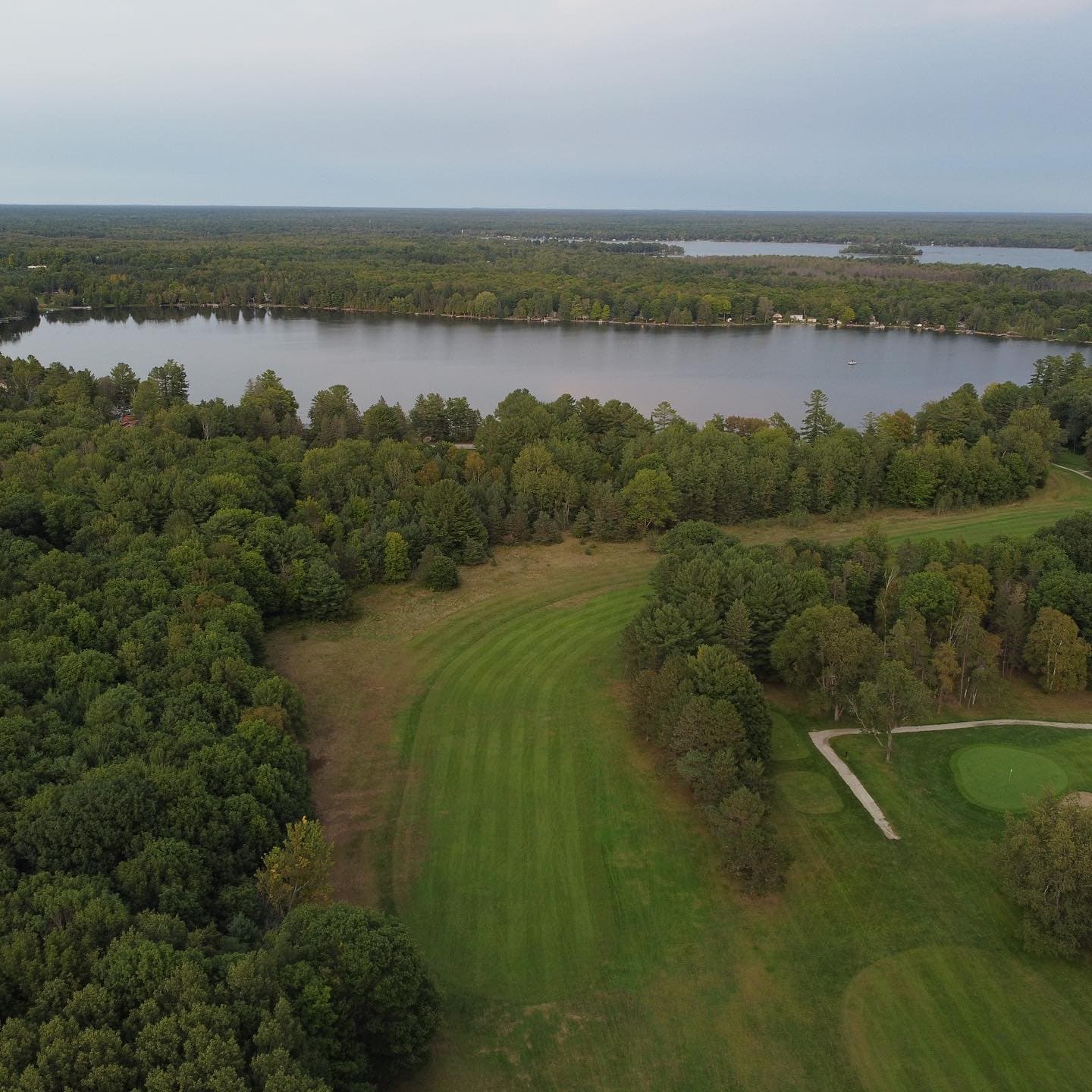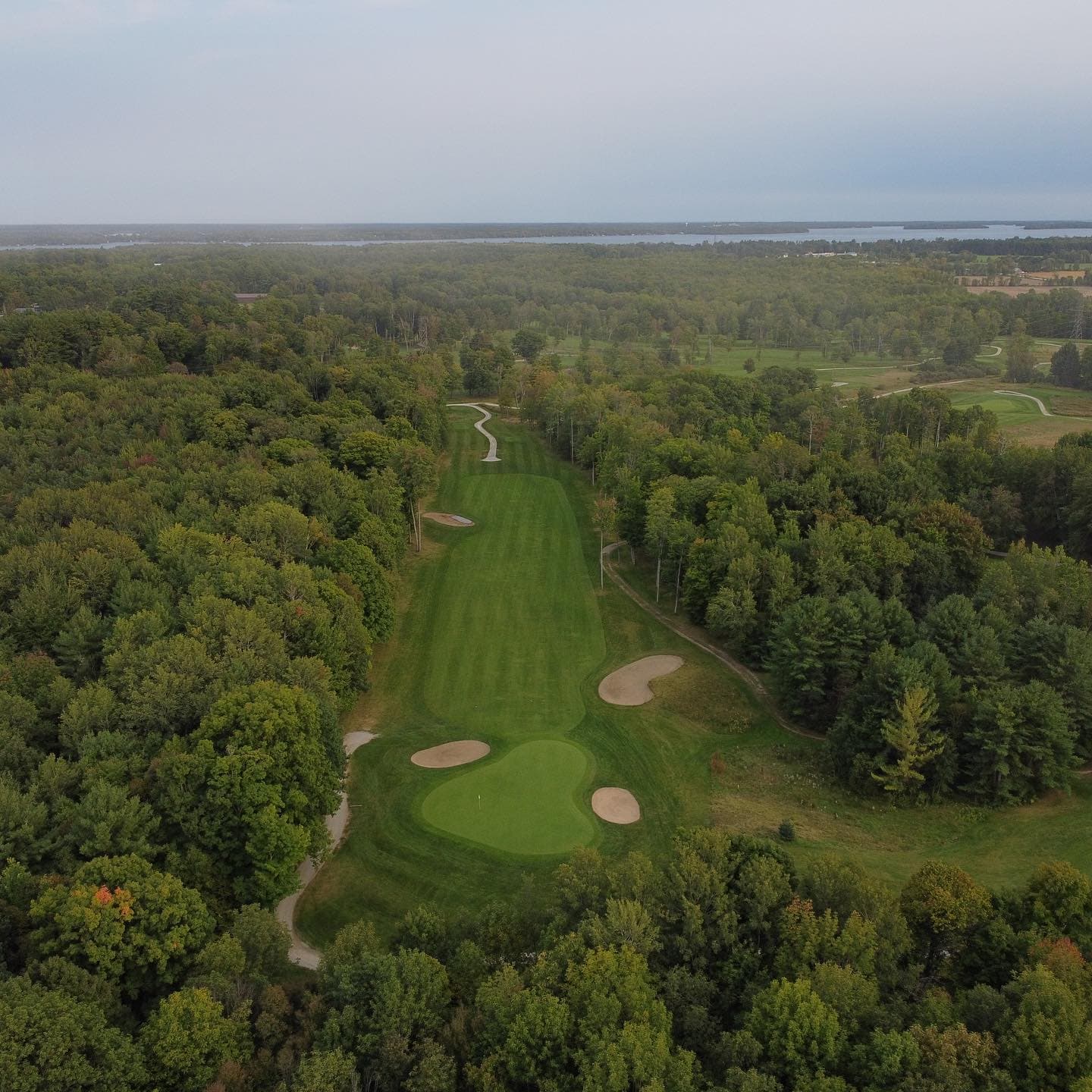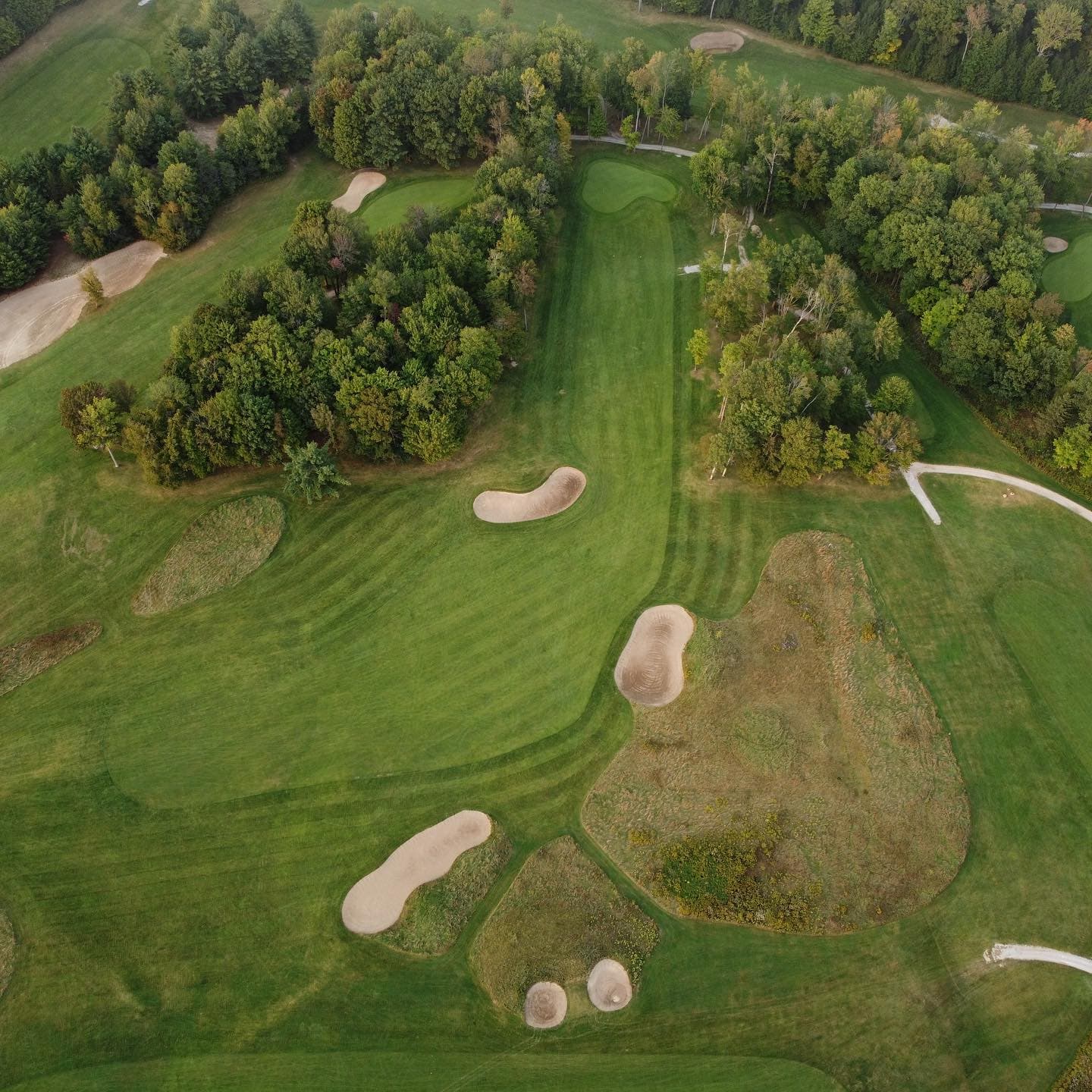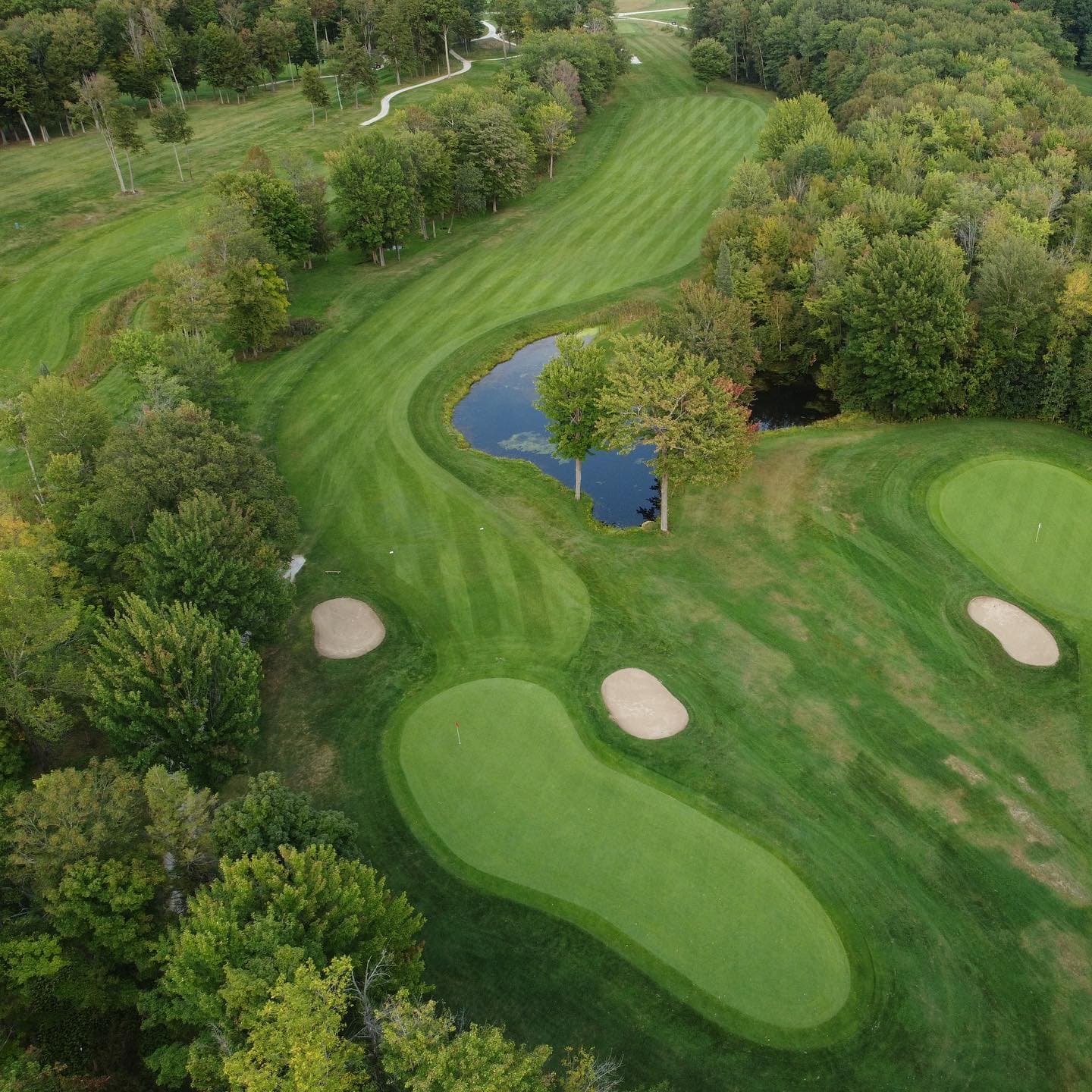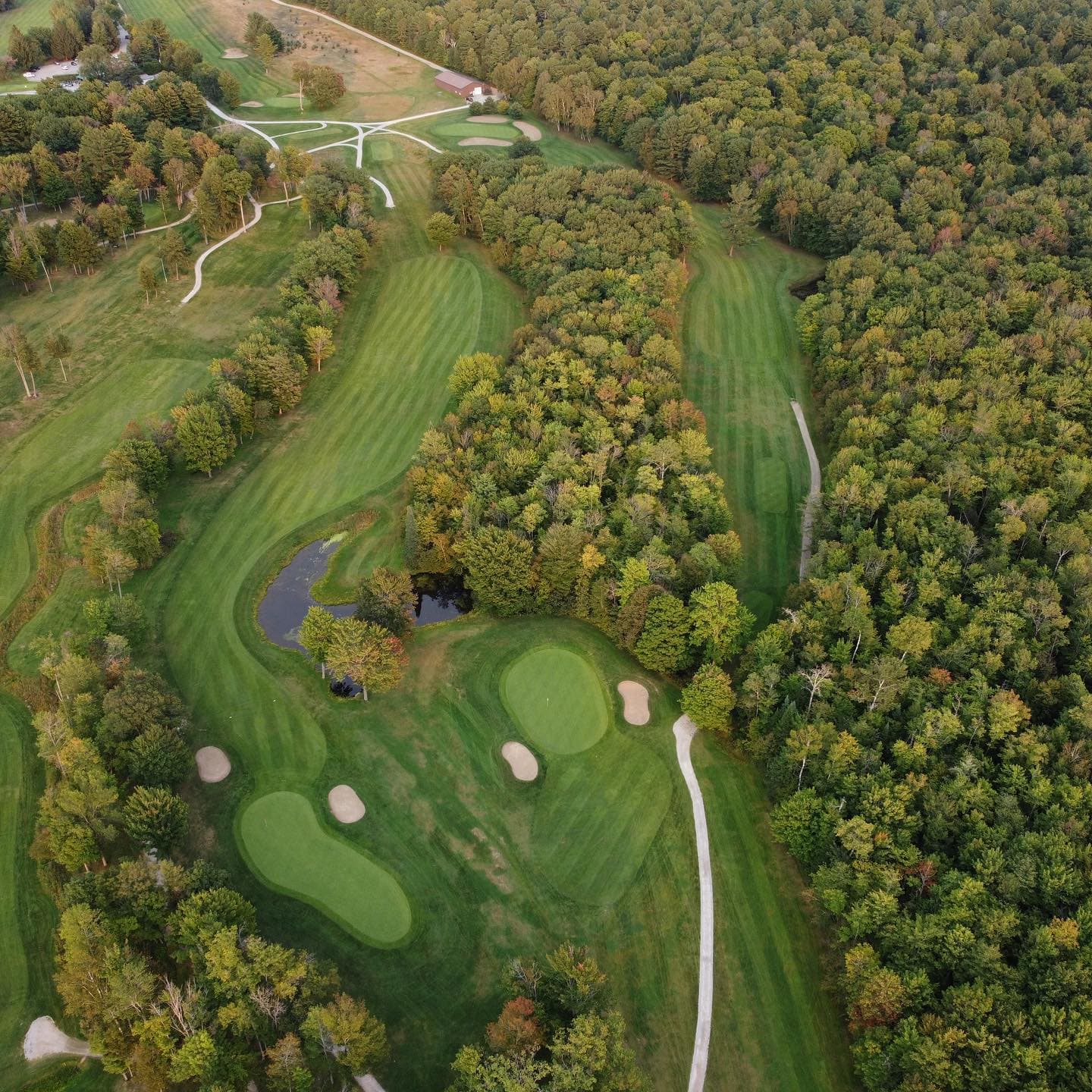 February 28
🗓️ September 15th, 2022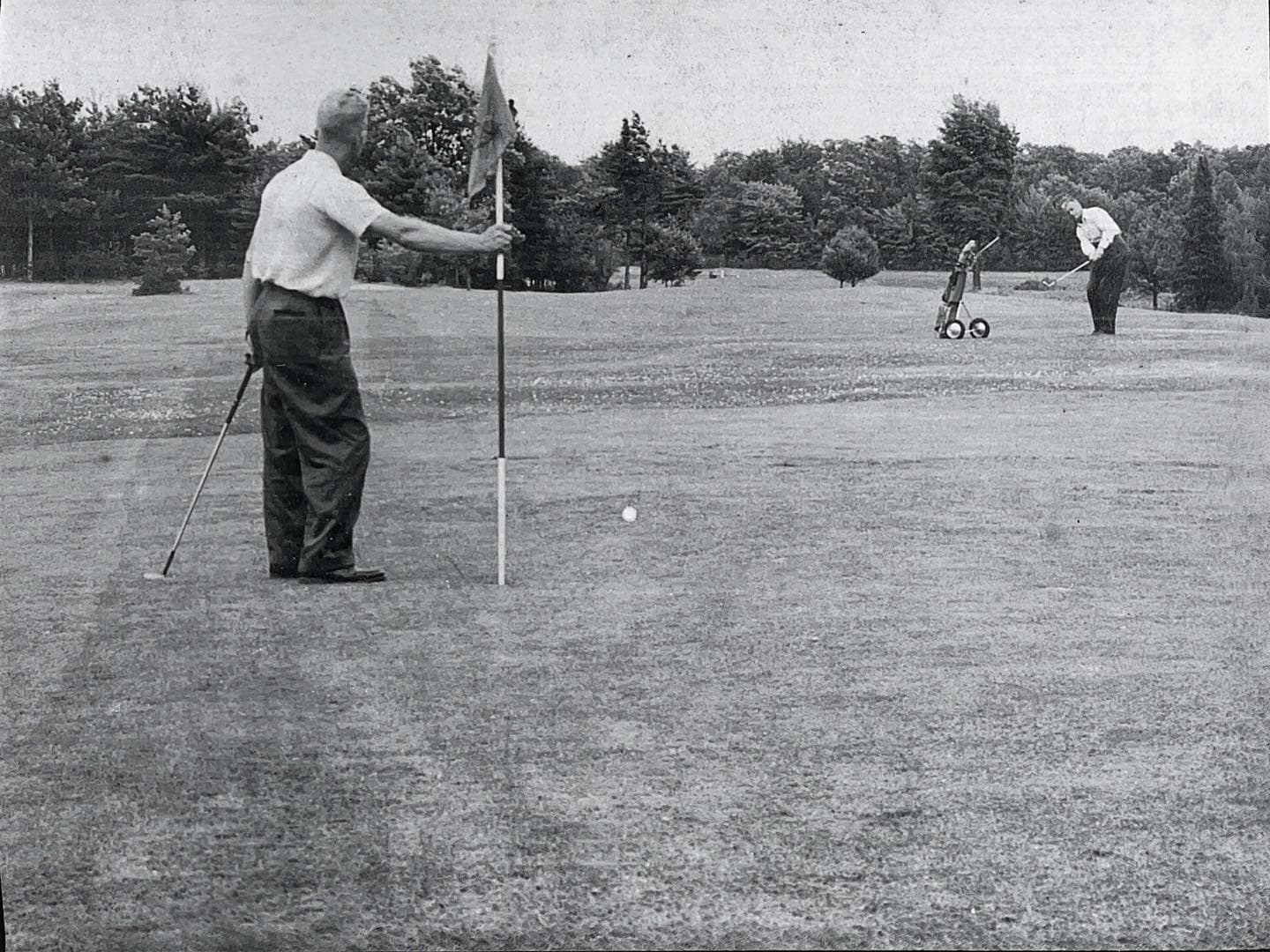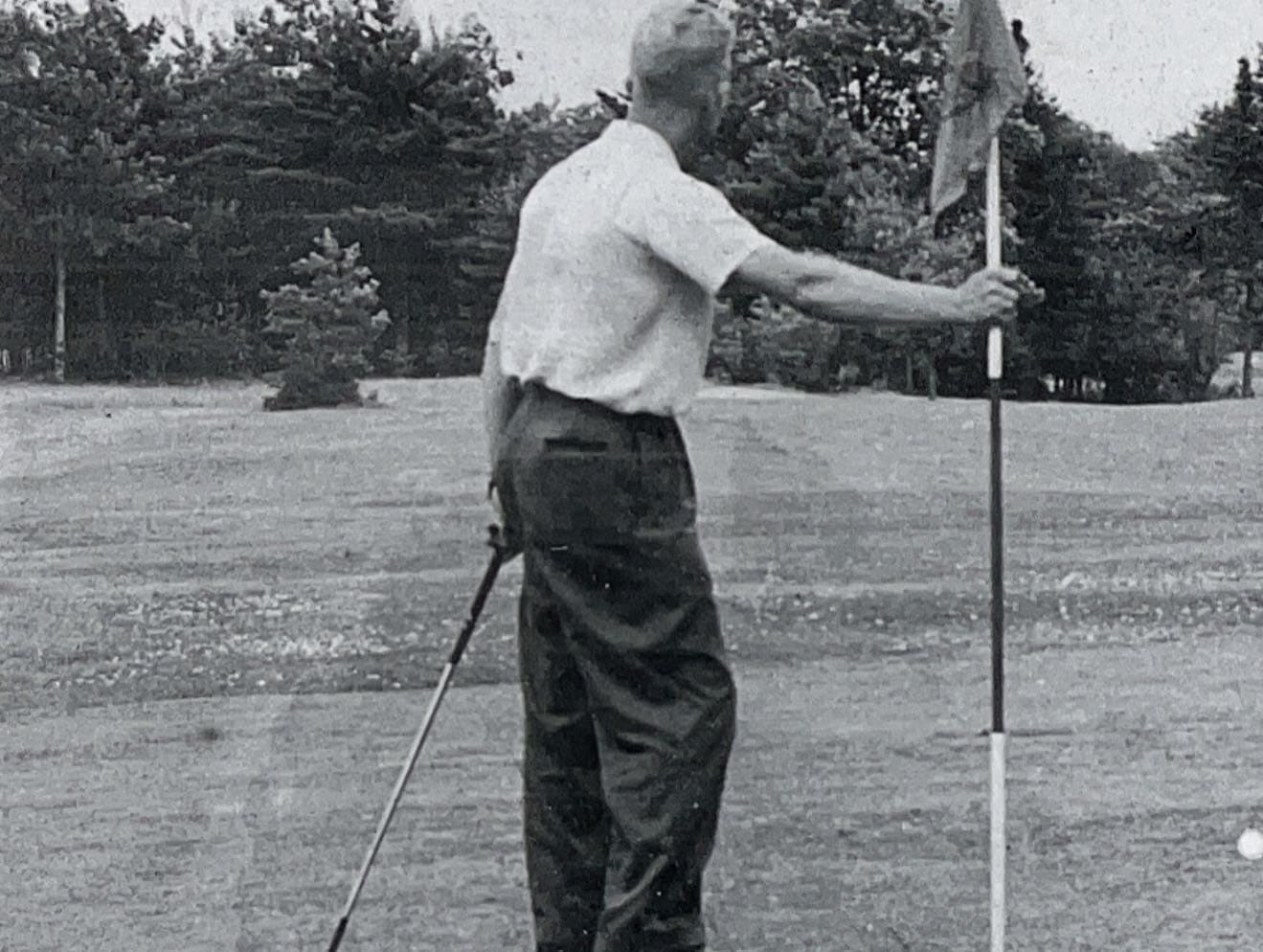 February 18
Ed Leeder and Drummond McCarroll in 1955. Ed Leeder was the first owner and built the north course in the early 1950s! What hole do you think they're playing?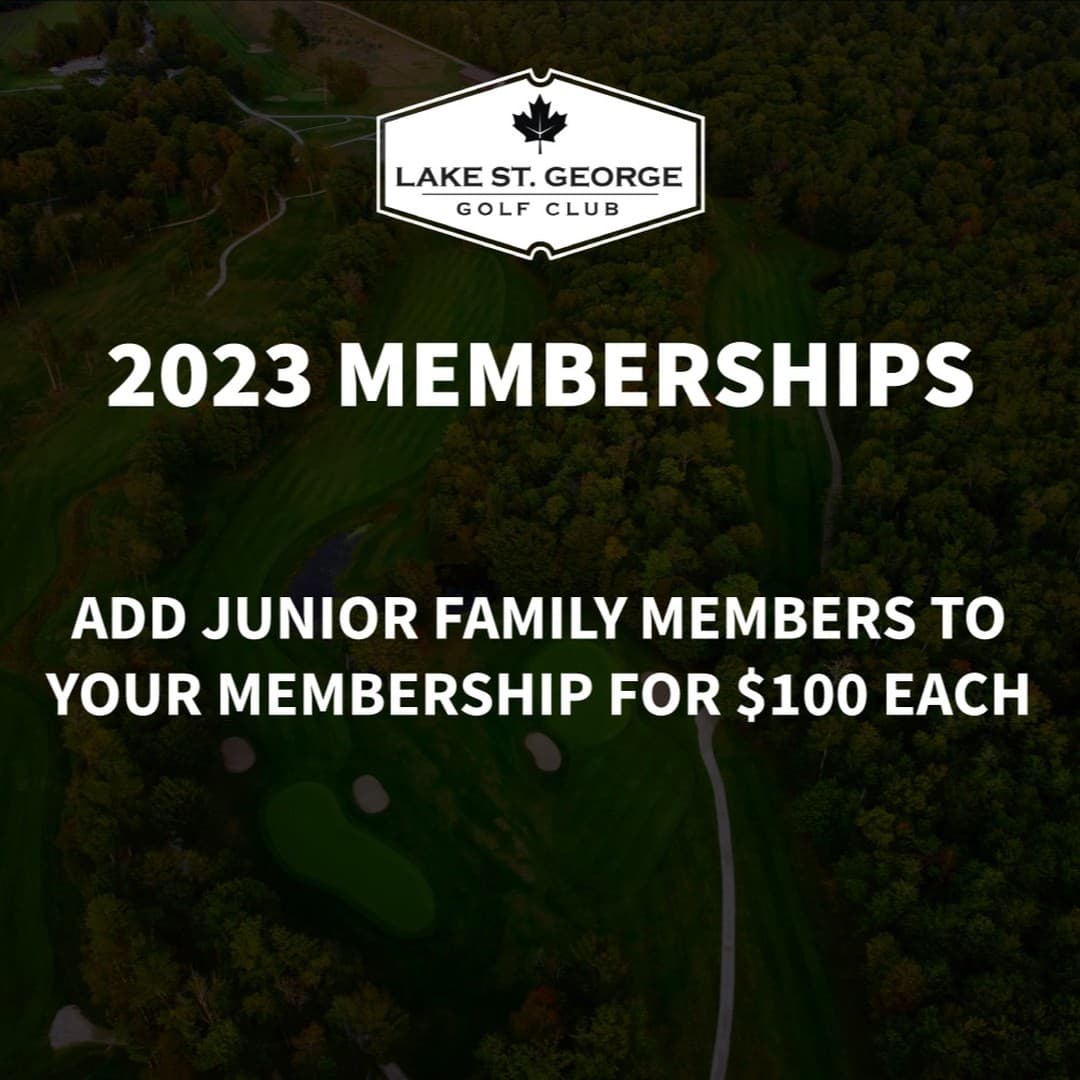 February 15
Our popular intermediate and junior membership specials are back for 2023 🔥
Tweets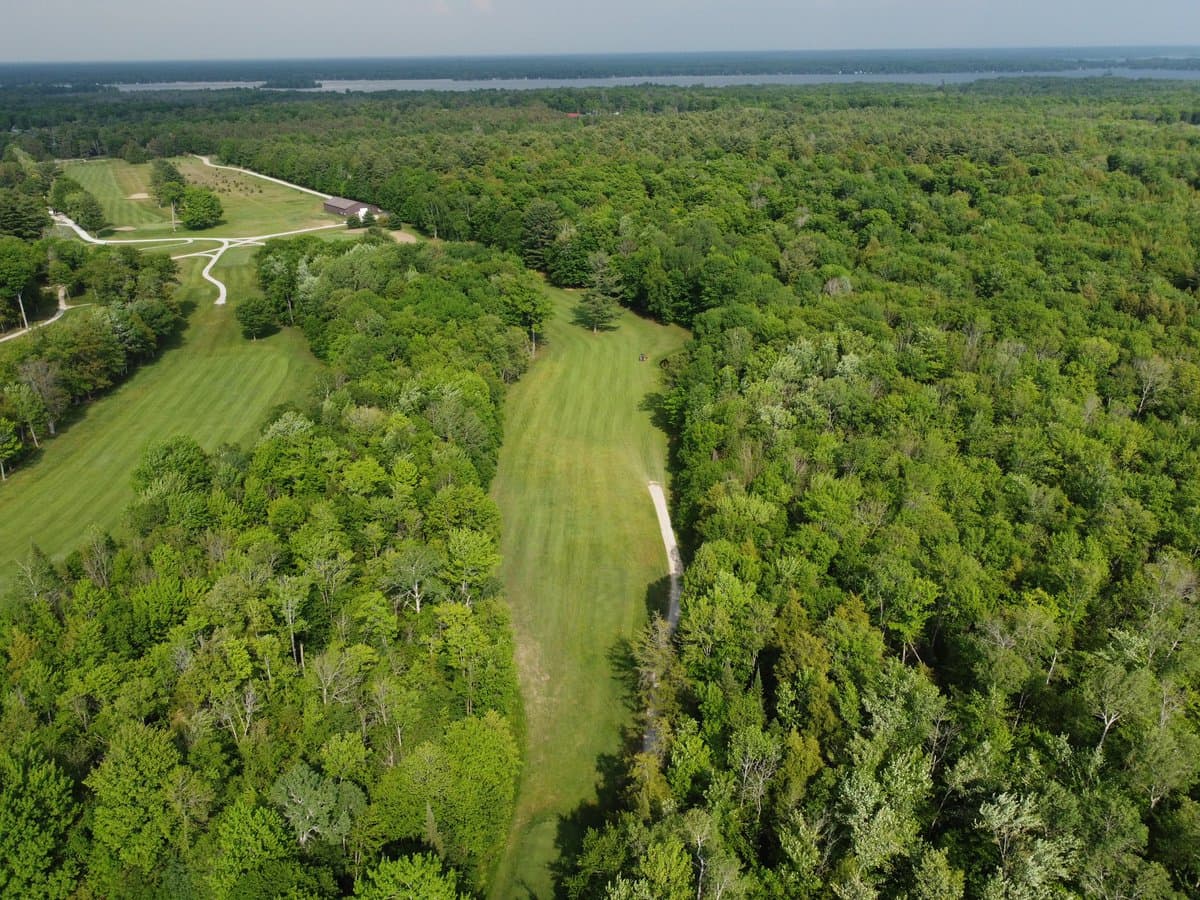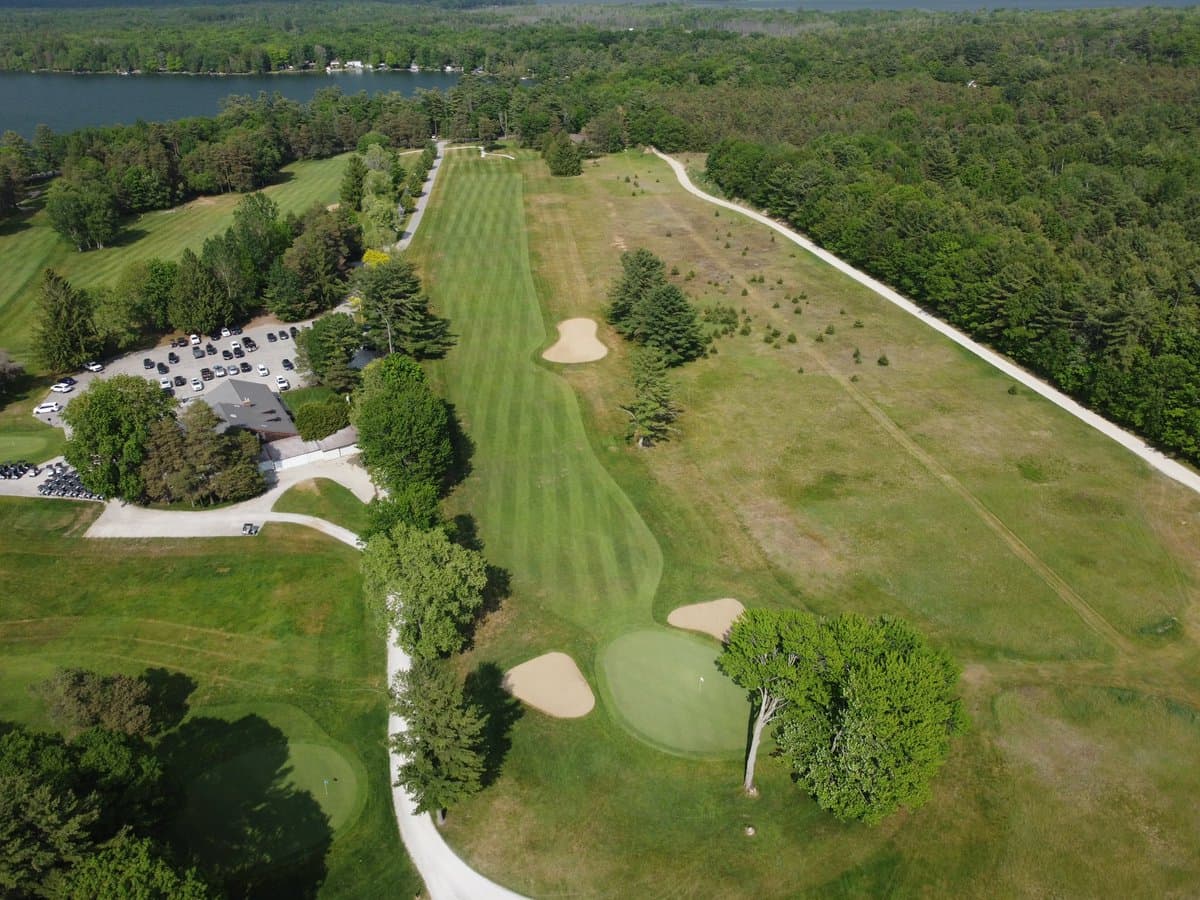 June 2
Ready for the weekend 👍
June 2
We ended up building our own league scoring software for this season. If you're frustrated with the complexity/ugliness/slowness of your current league software, we would consider opening ours up for use to other courses!
June 2
Some interesting course stats and analytics through 3 weeks of mens night. 1 west is apparently a very difficult hole!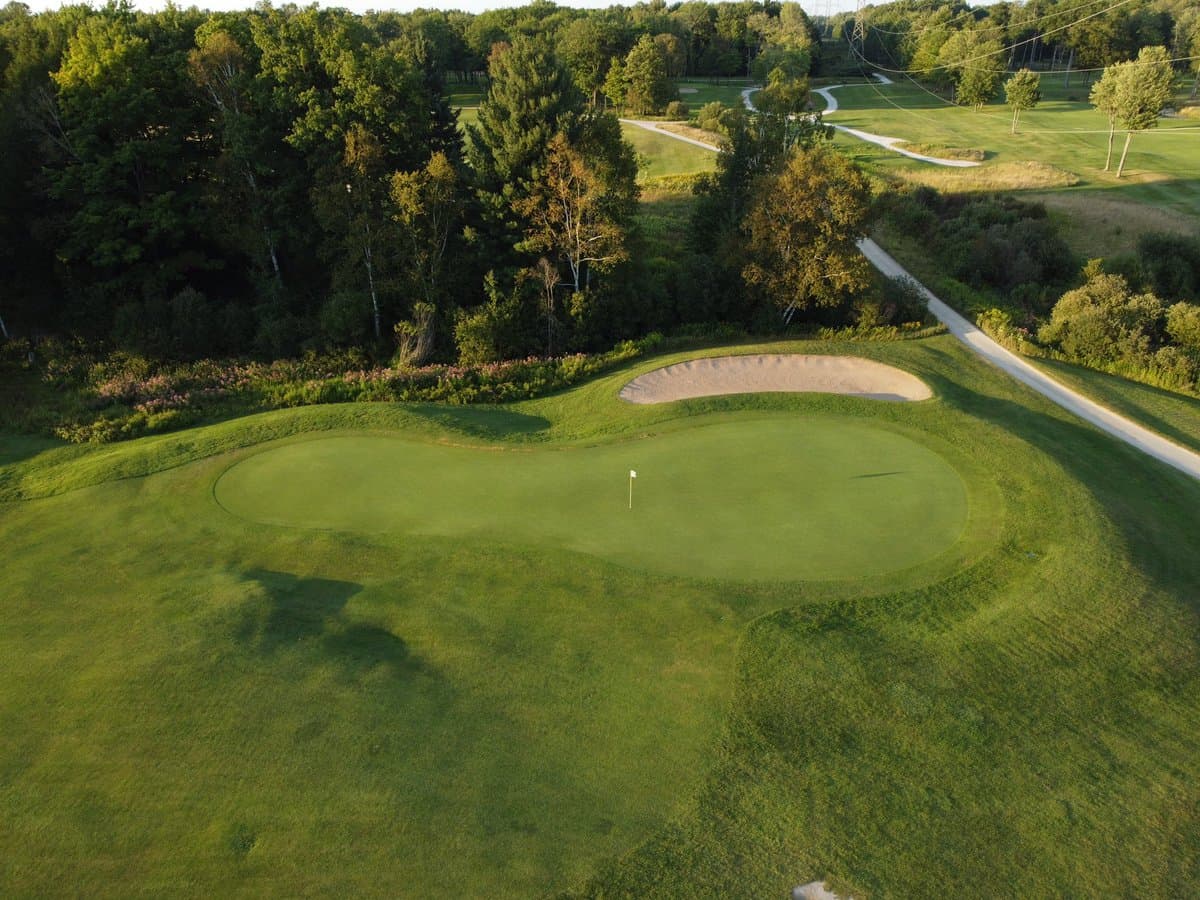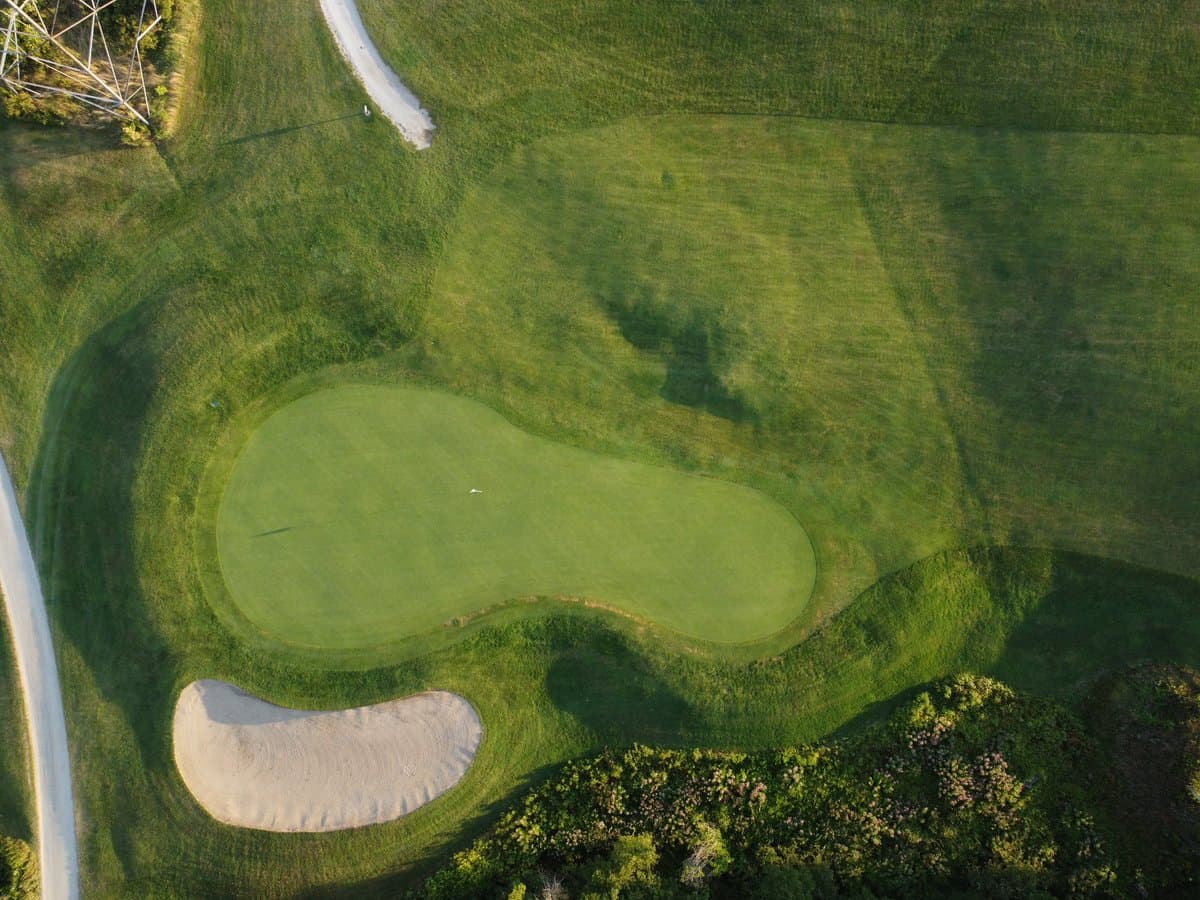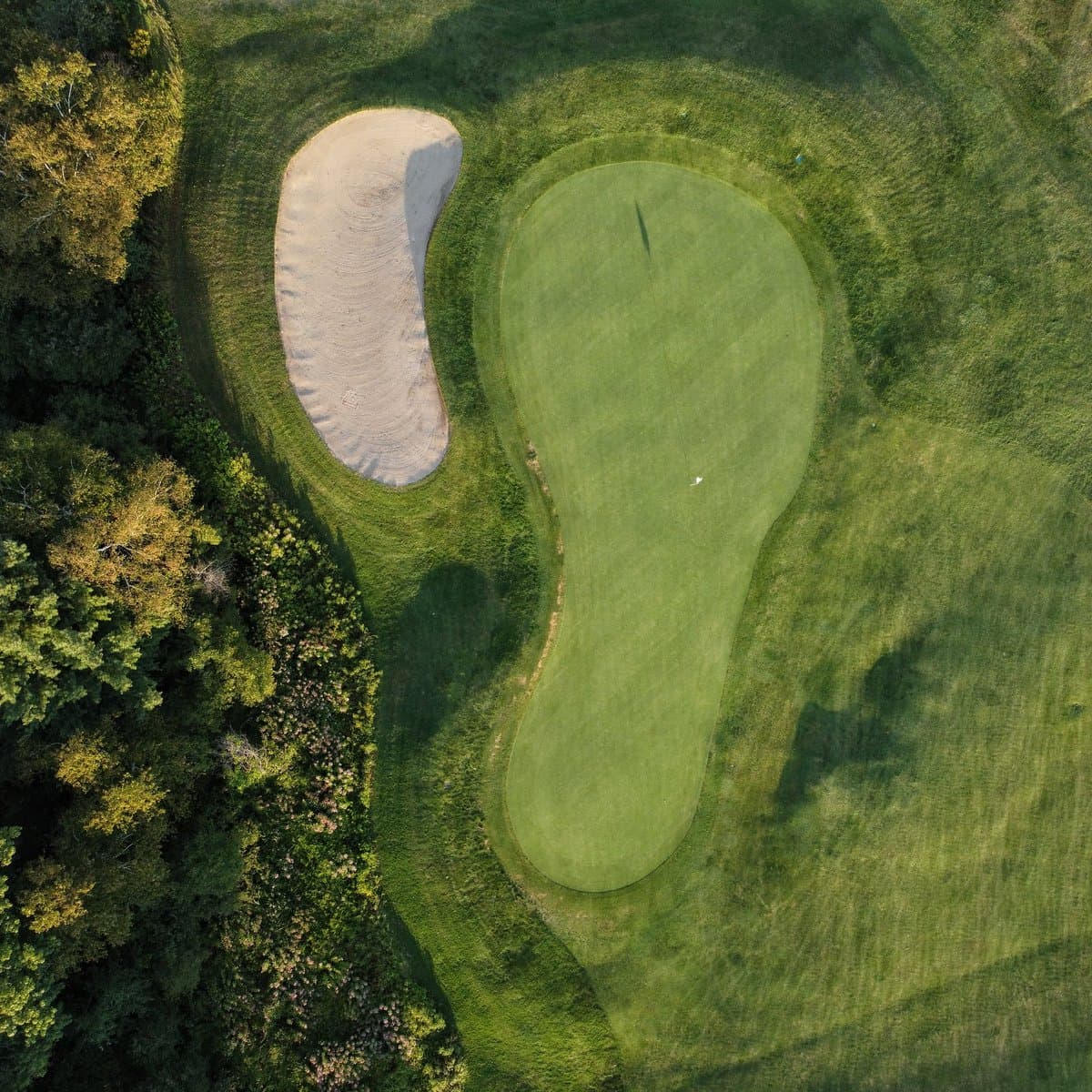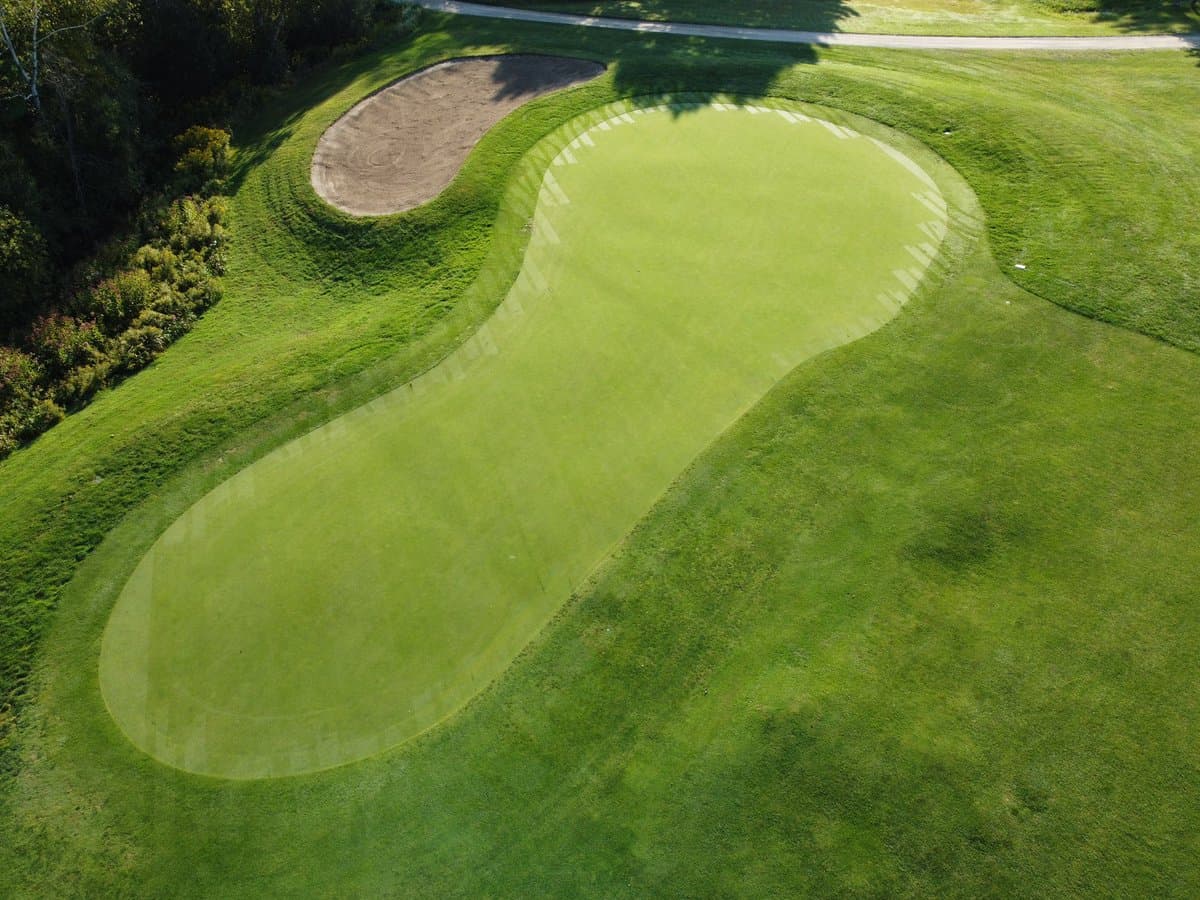 May 31
7 south green #PlayTheLake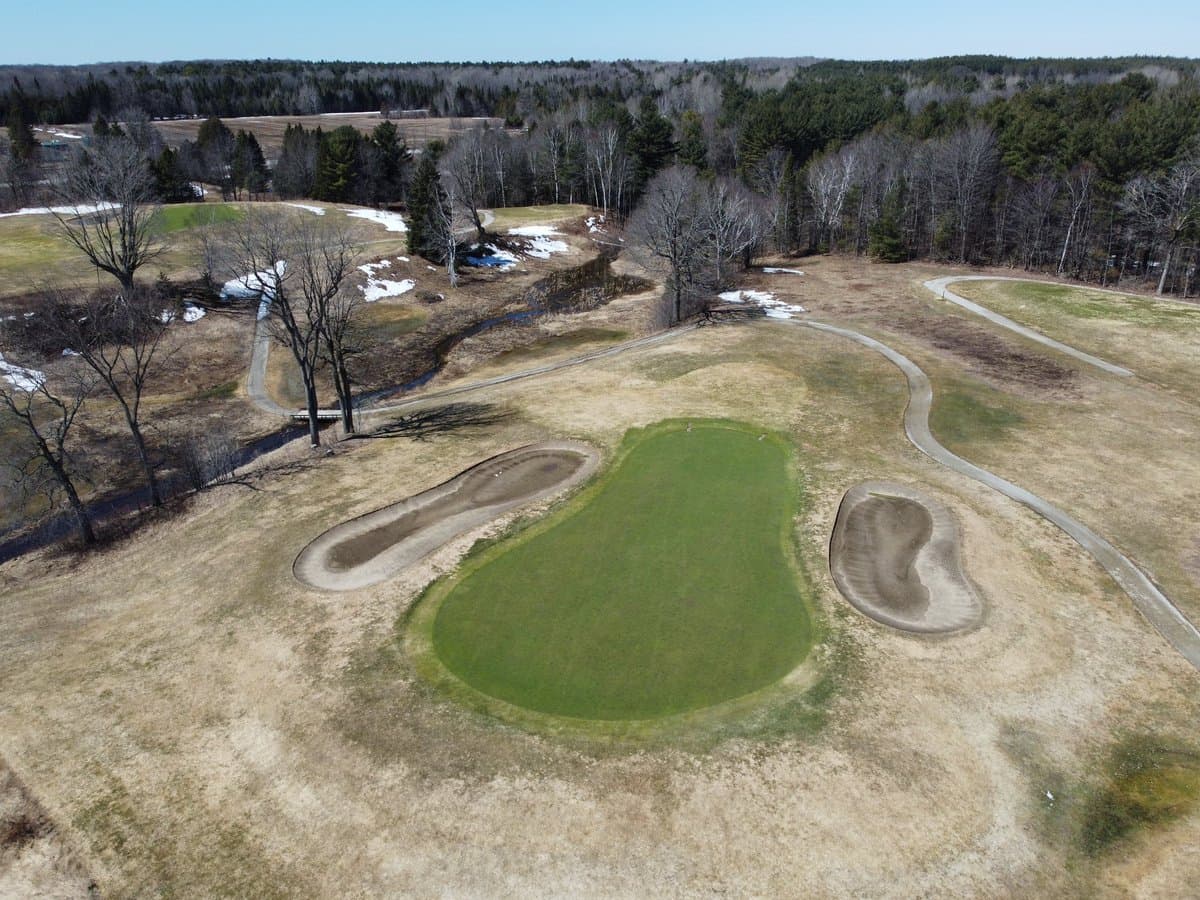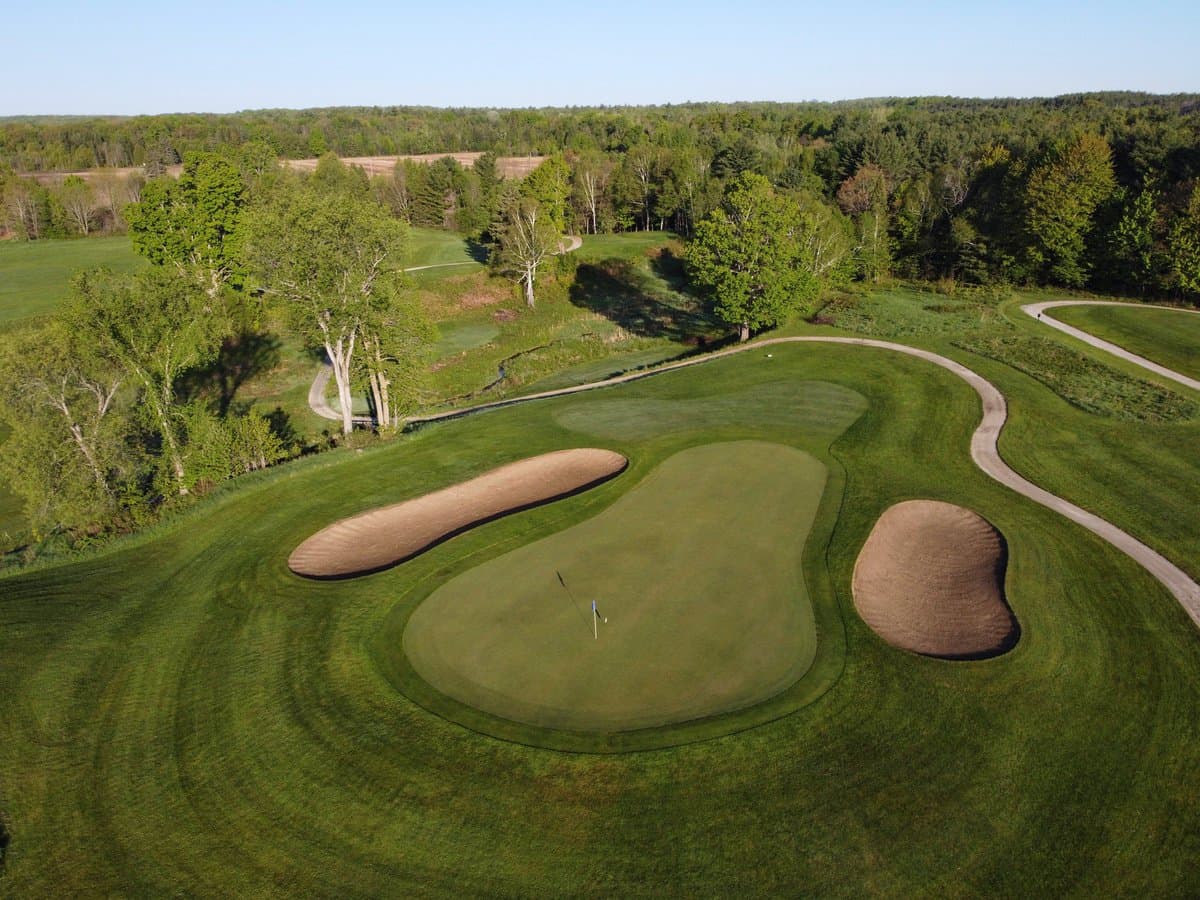 May 26
April 9th ➡️ May 25th 🔥
May 25
Same angle, two years apart on 3 south 🔥 May 25, 2021 ⬇️ May 25, 2023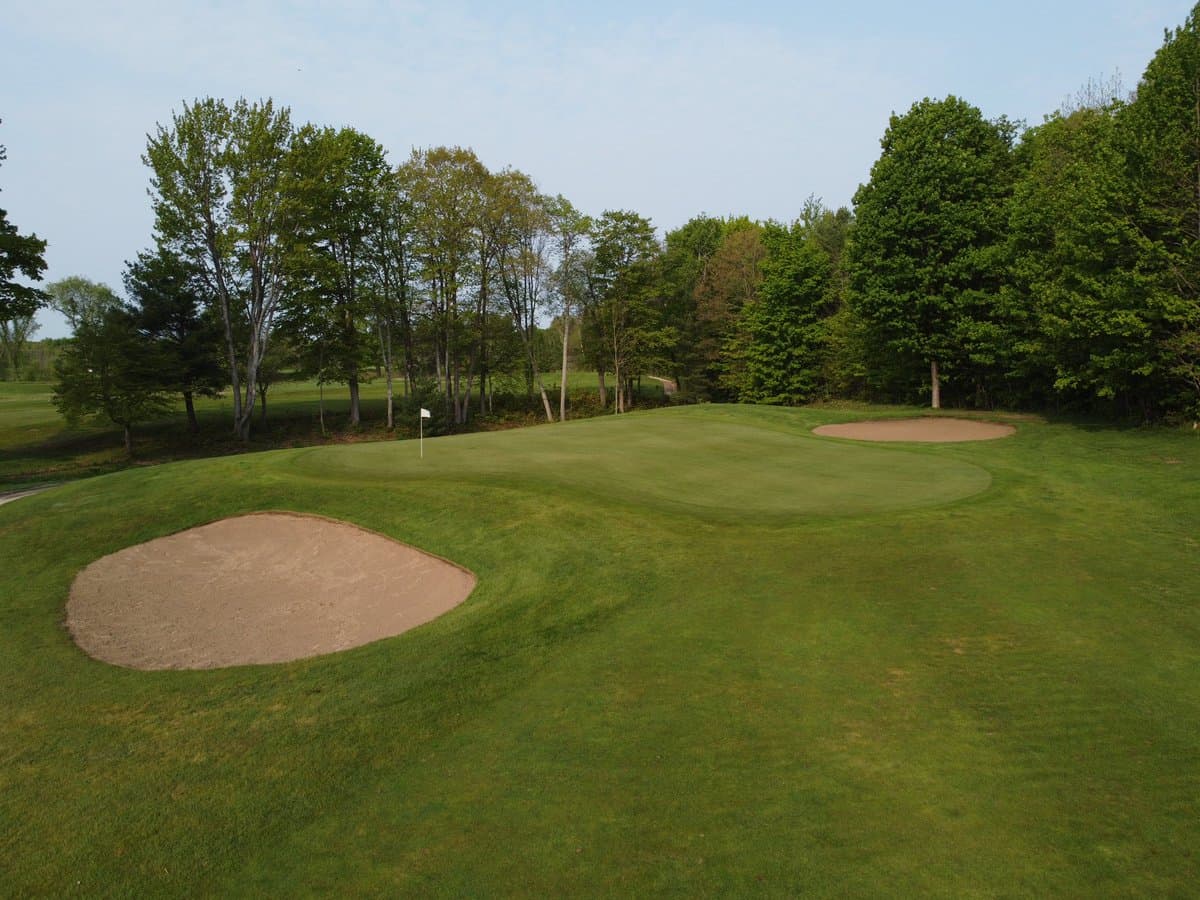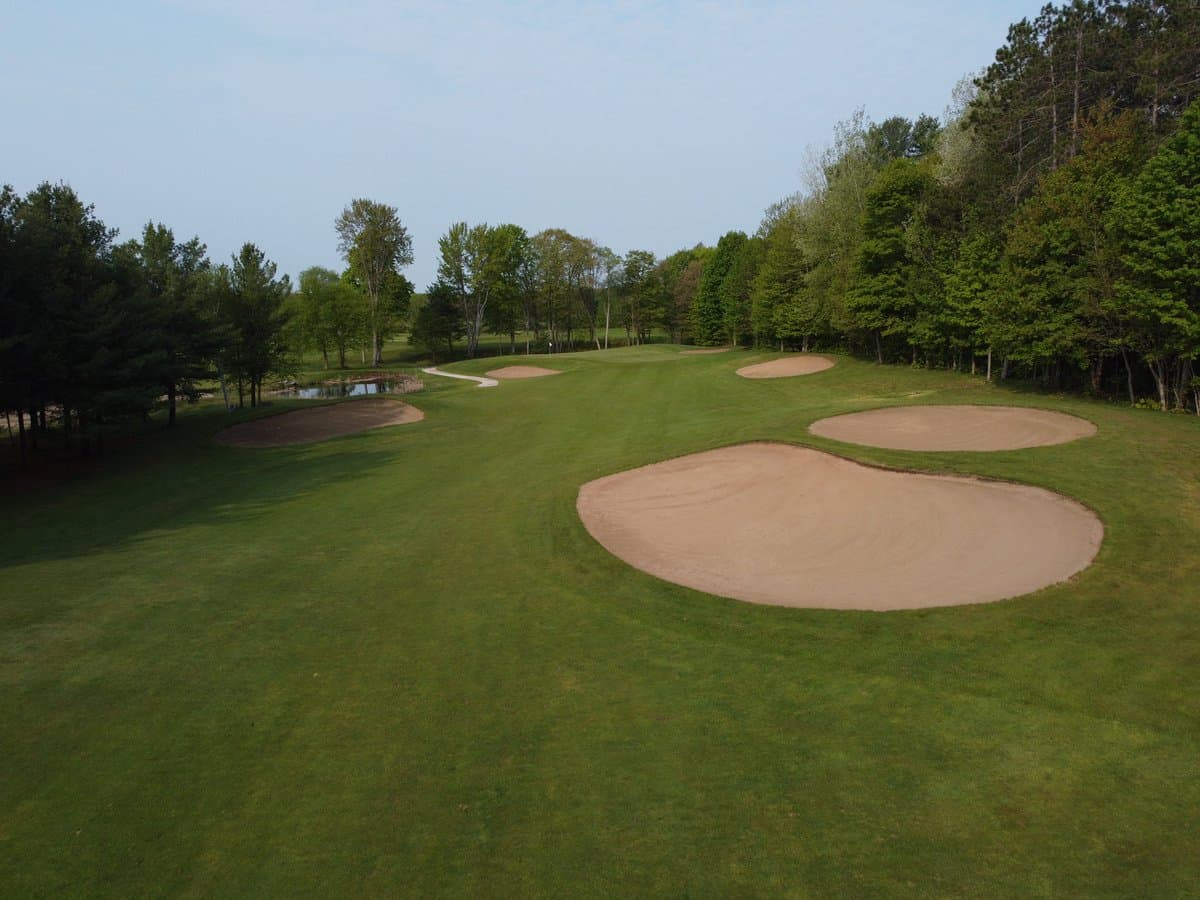 May 24
Sucker pin on 5 west today 💀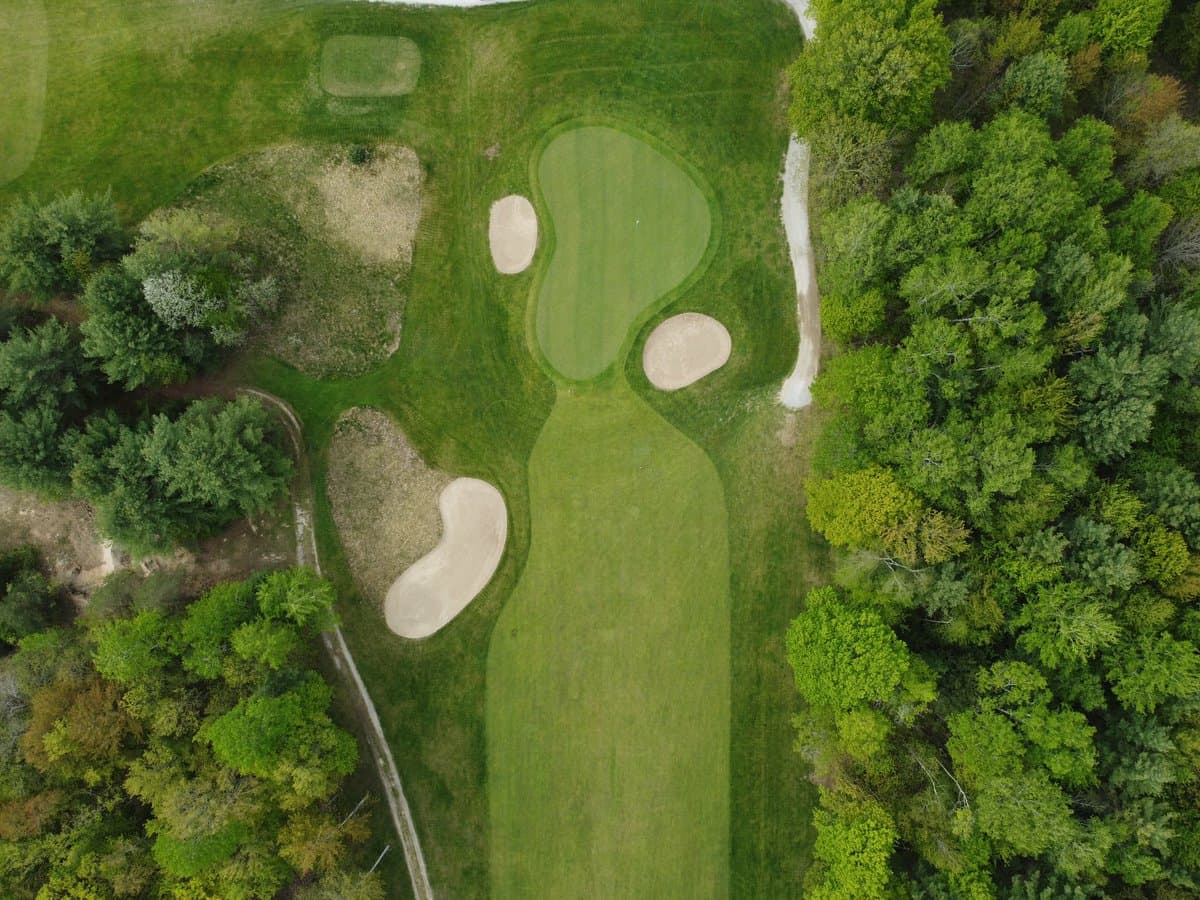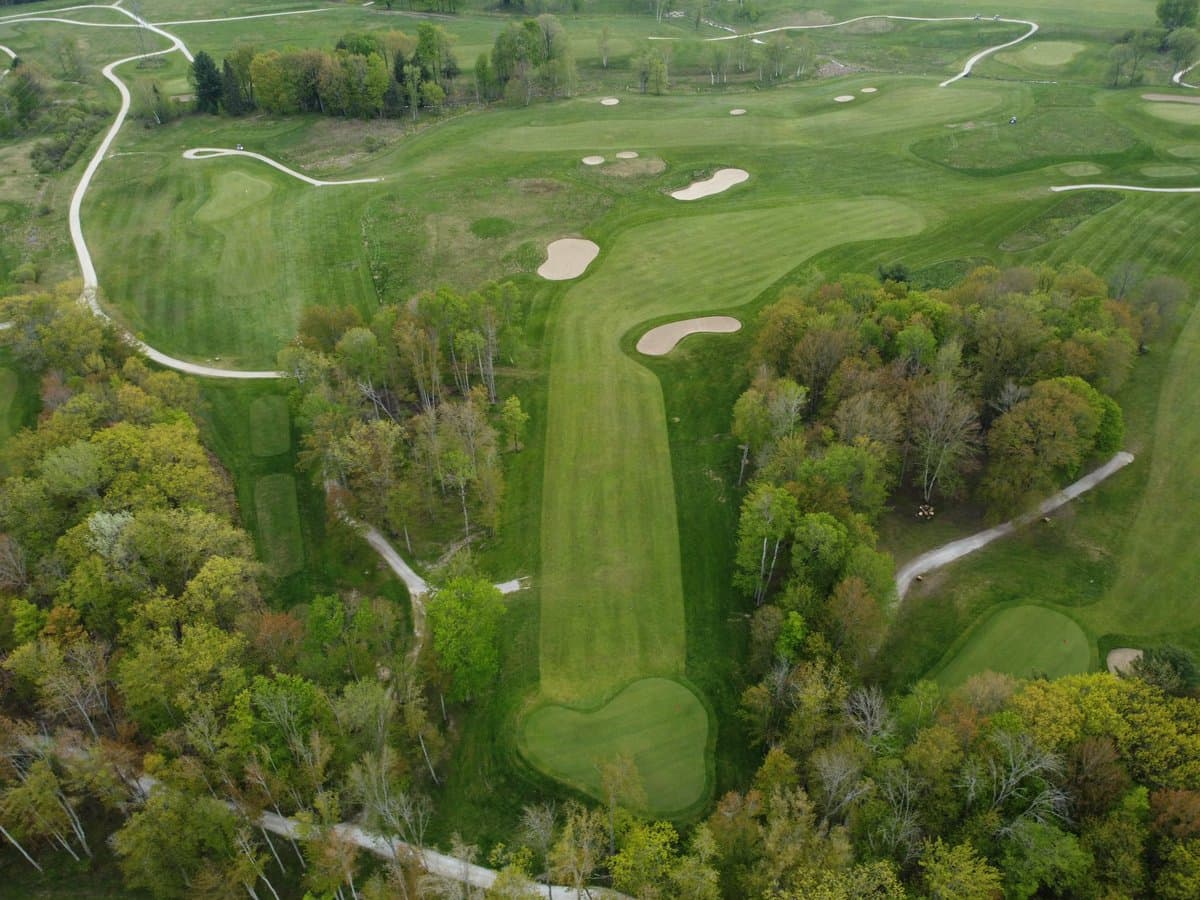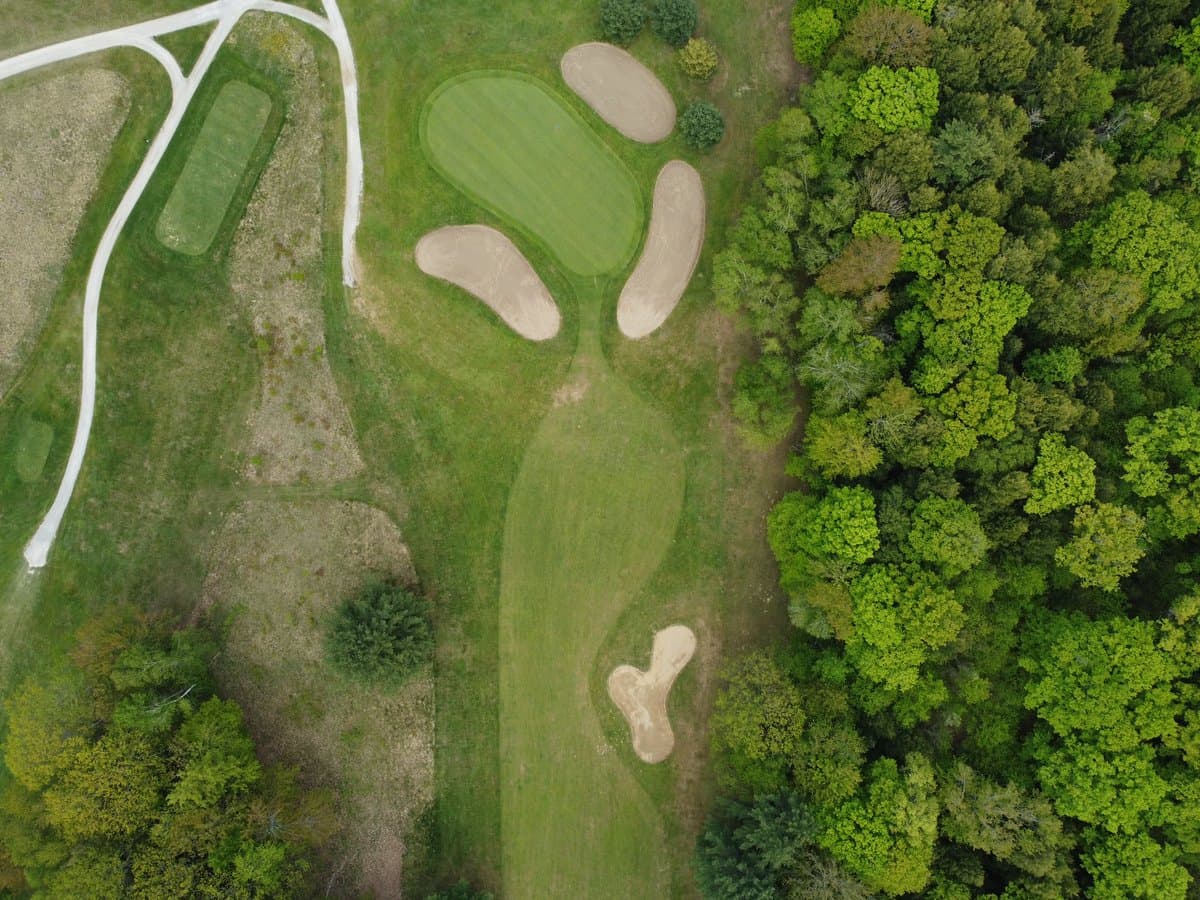 May 19
The course is starting to get firm 🔥hoping the rain will stay away for the long weekend! #PlayTheLake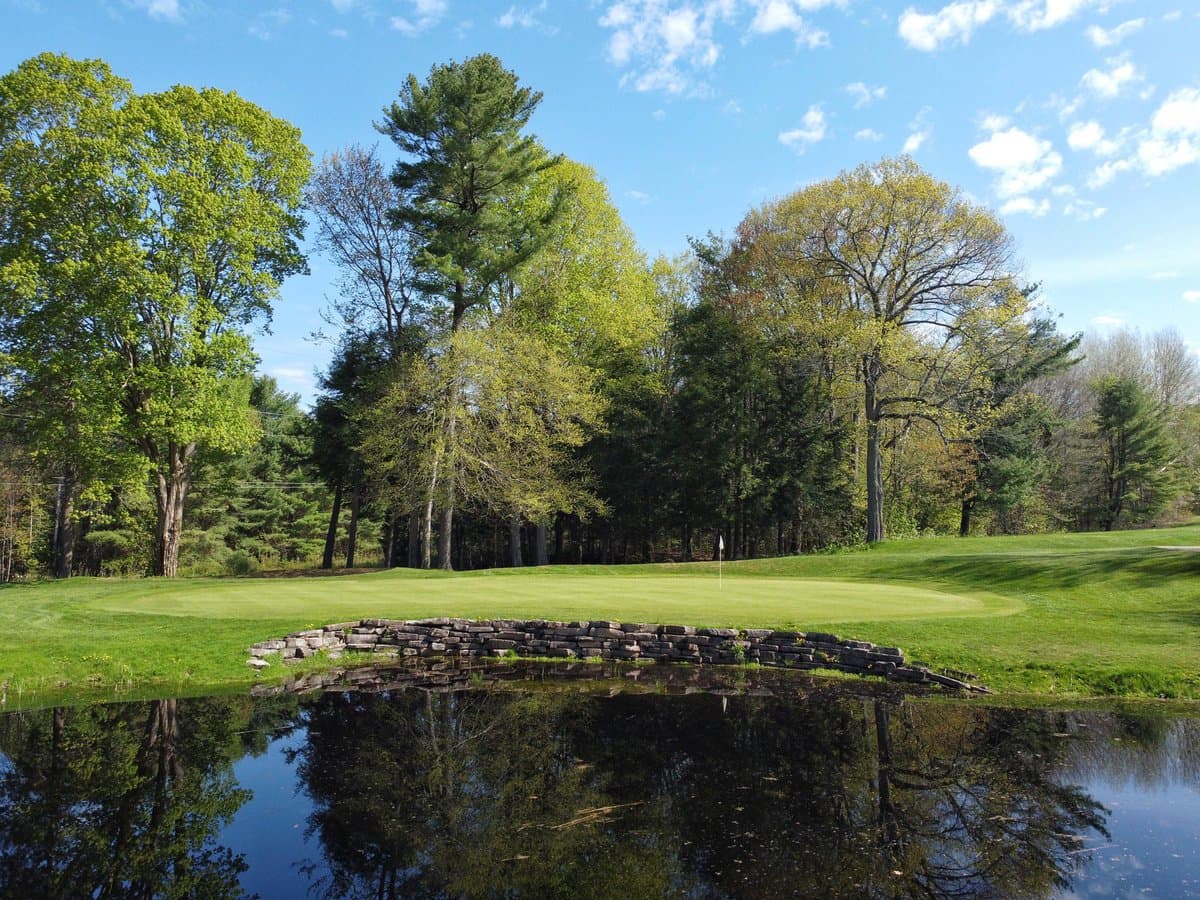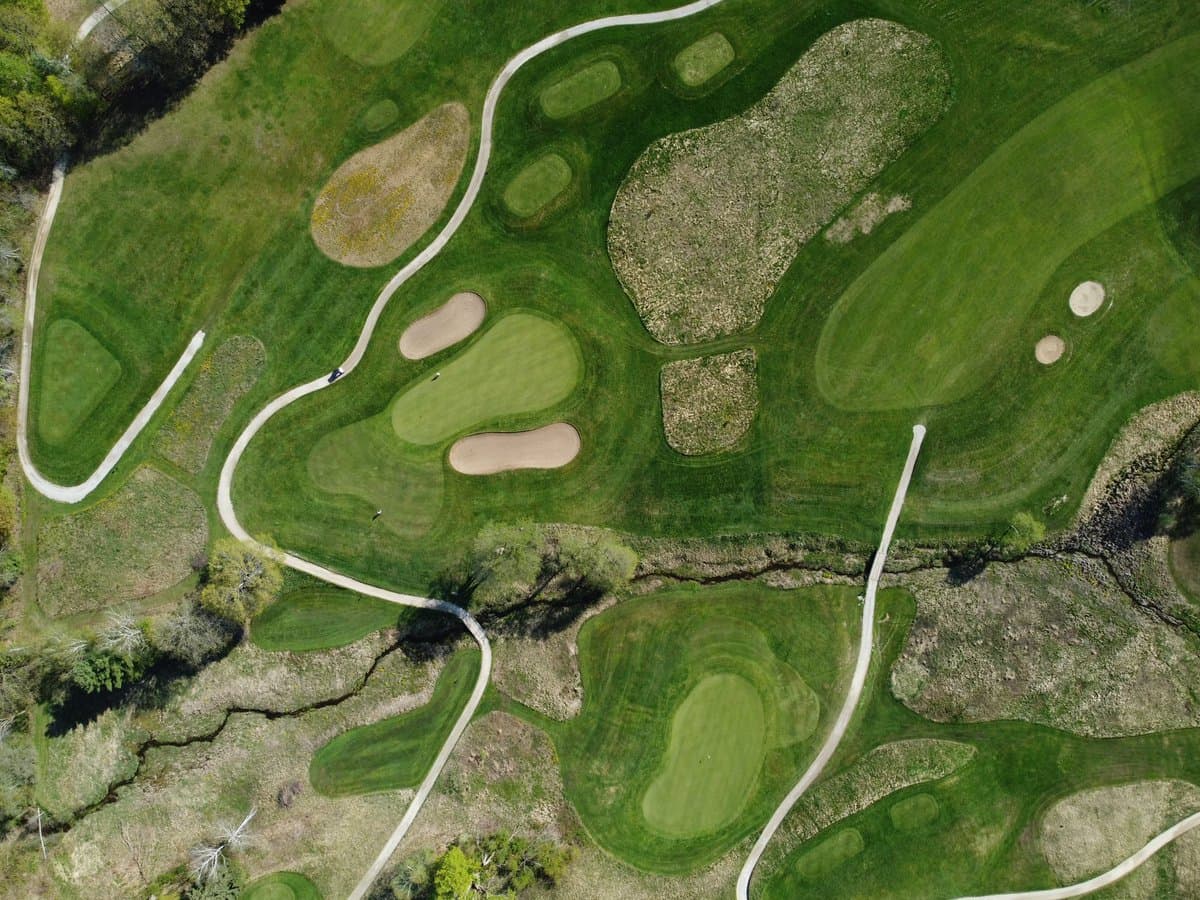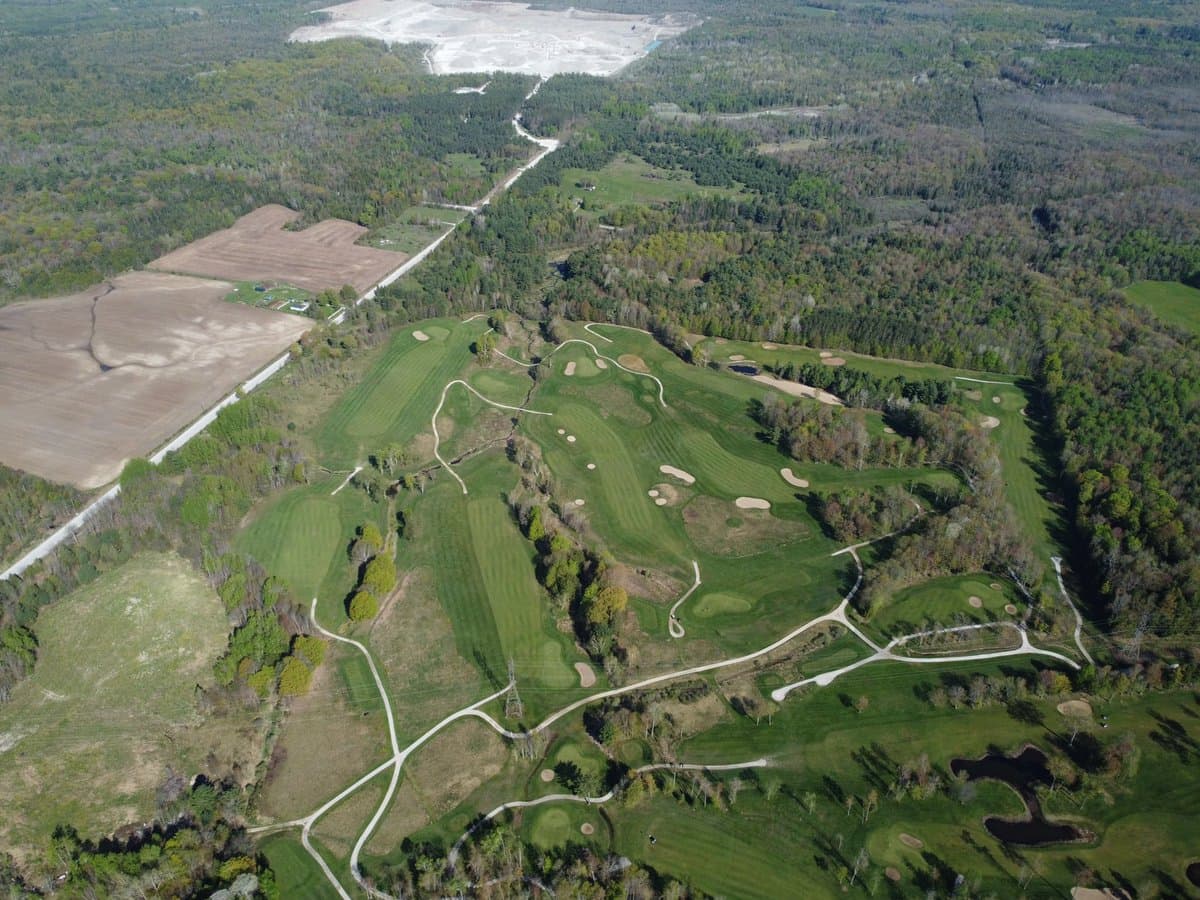 May 14
Thanks for a great weekend 👍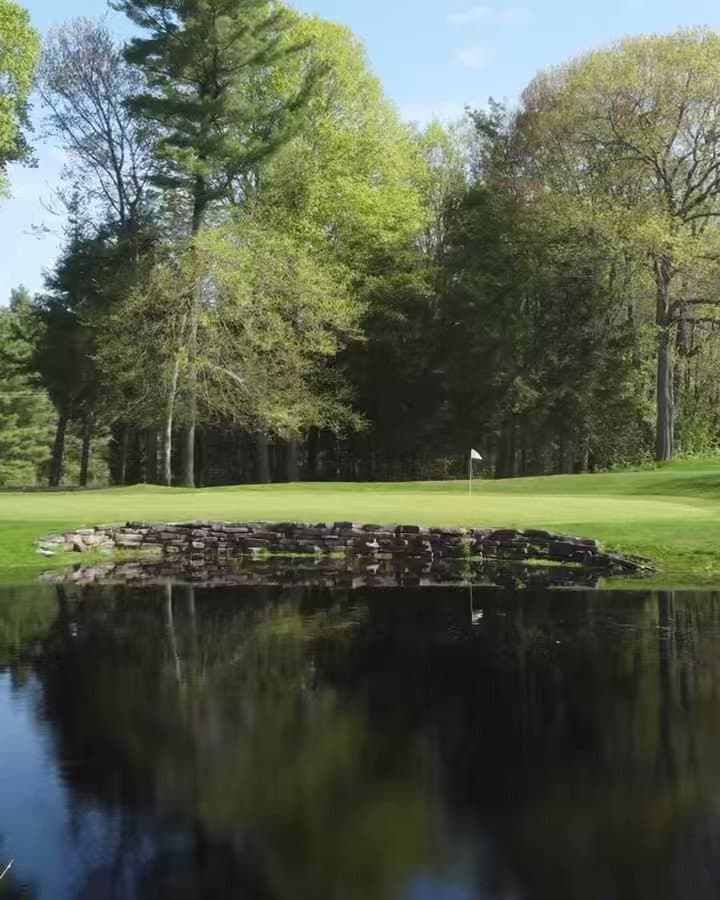 May 13
Beautiful Saturday morning on 5 north 👌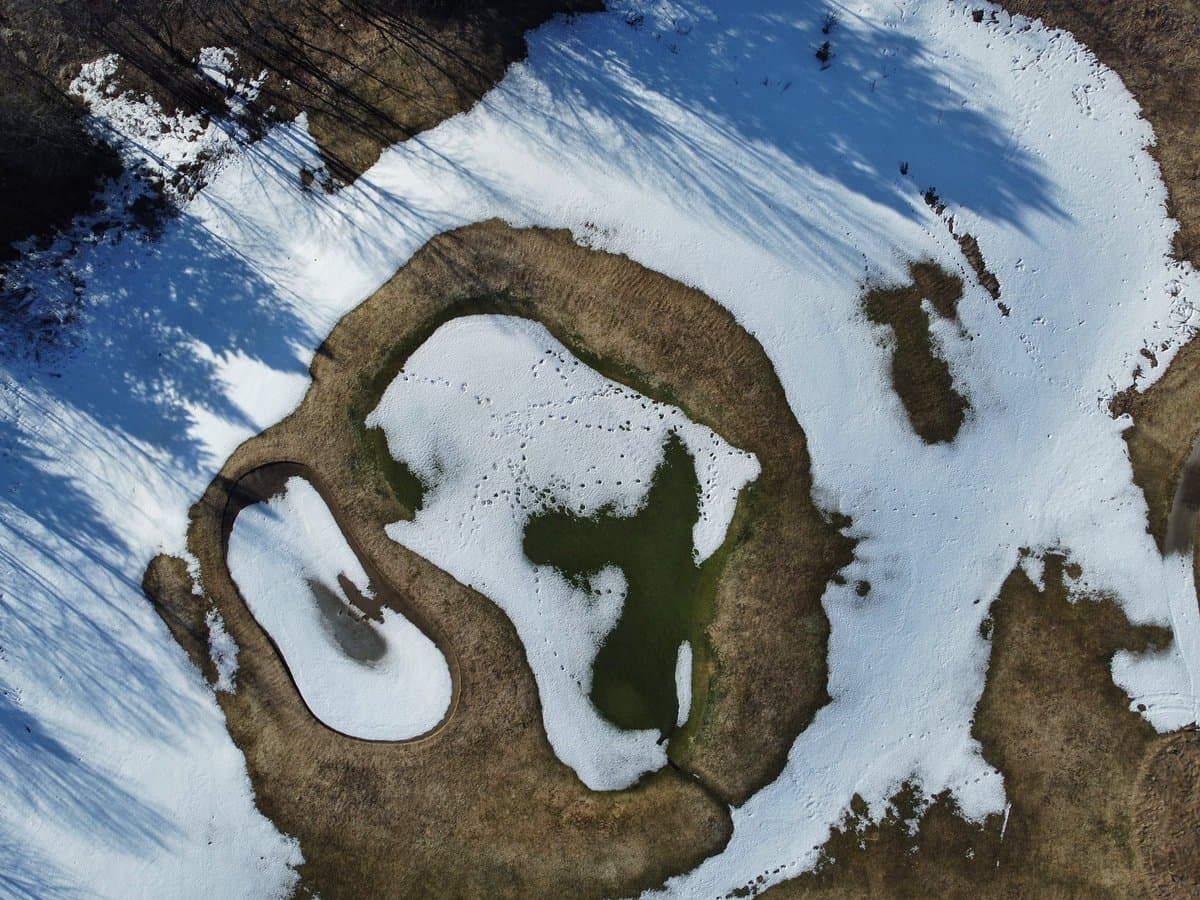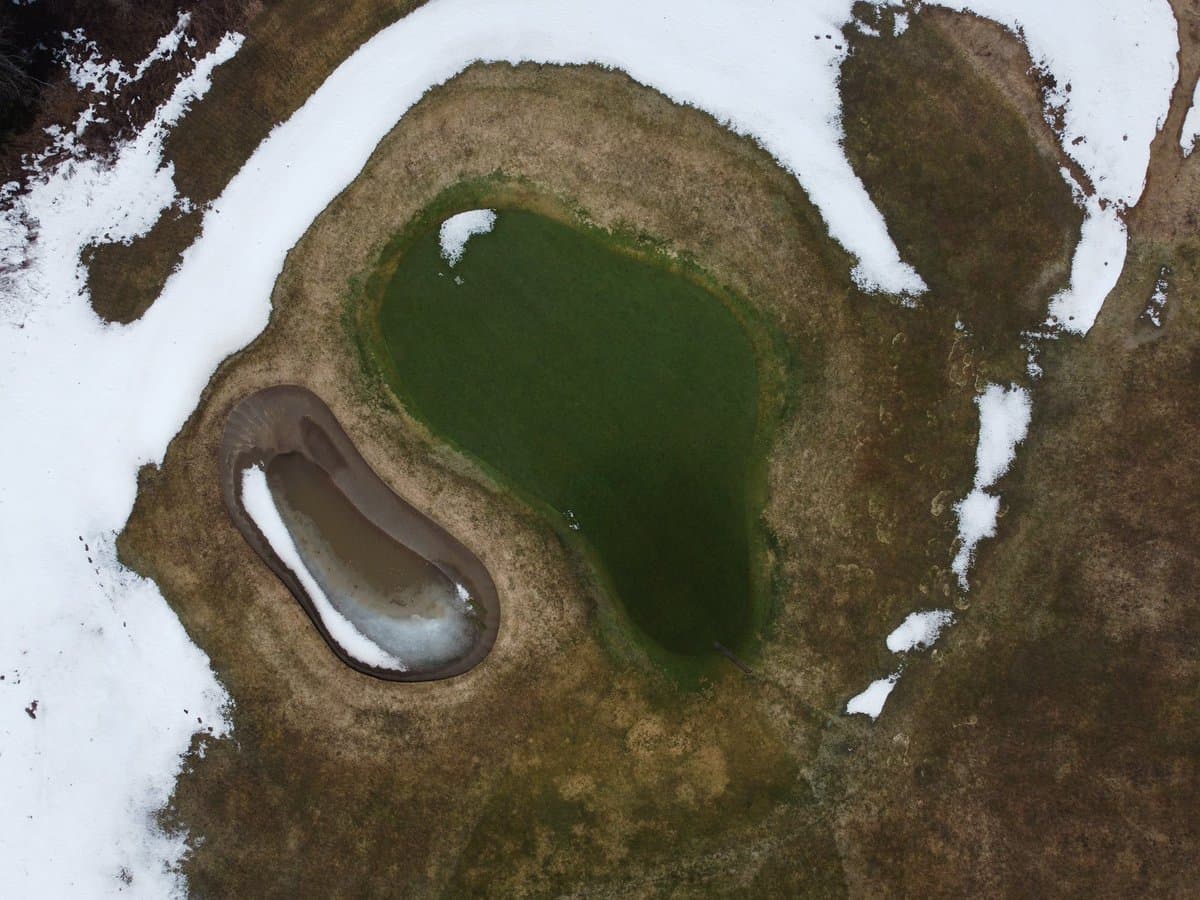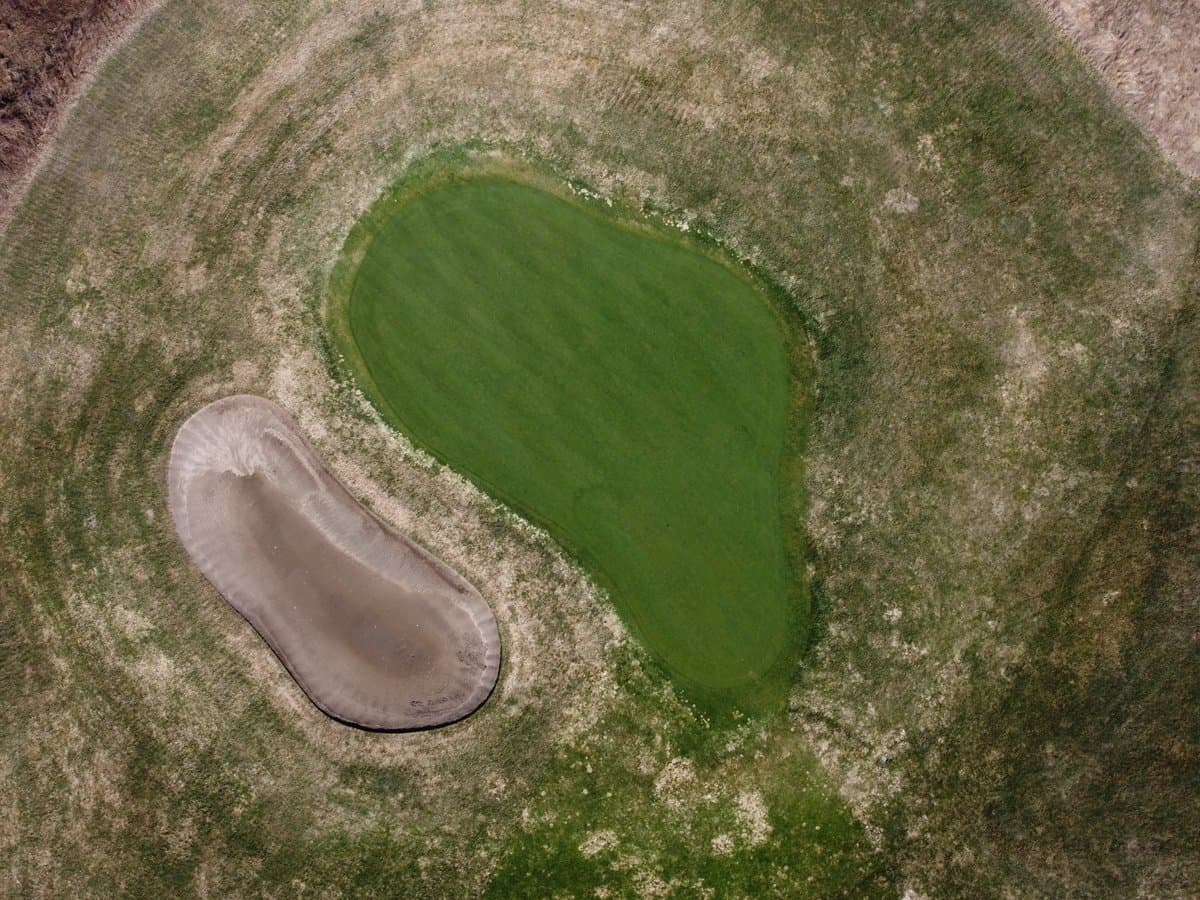 May 13
Winter to summer on 2 south 🙏
May 13
Thanks for coming out, @FairwaysMag!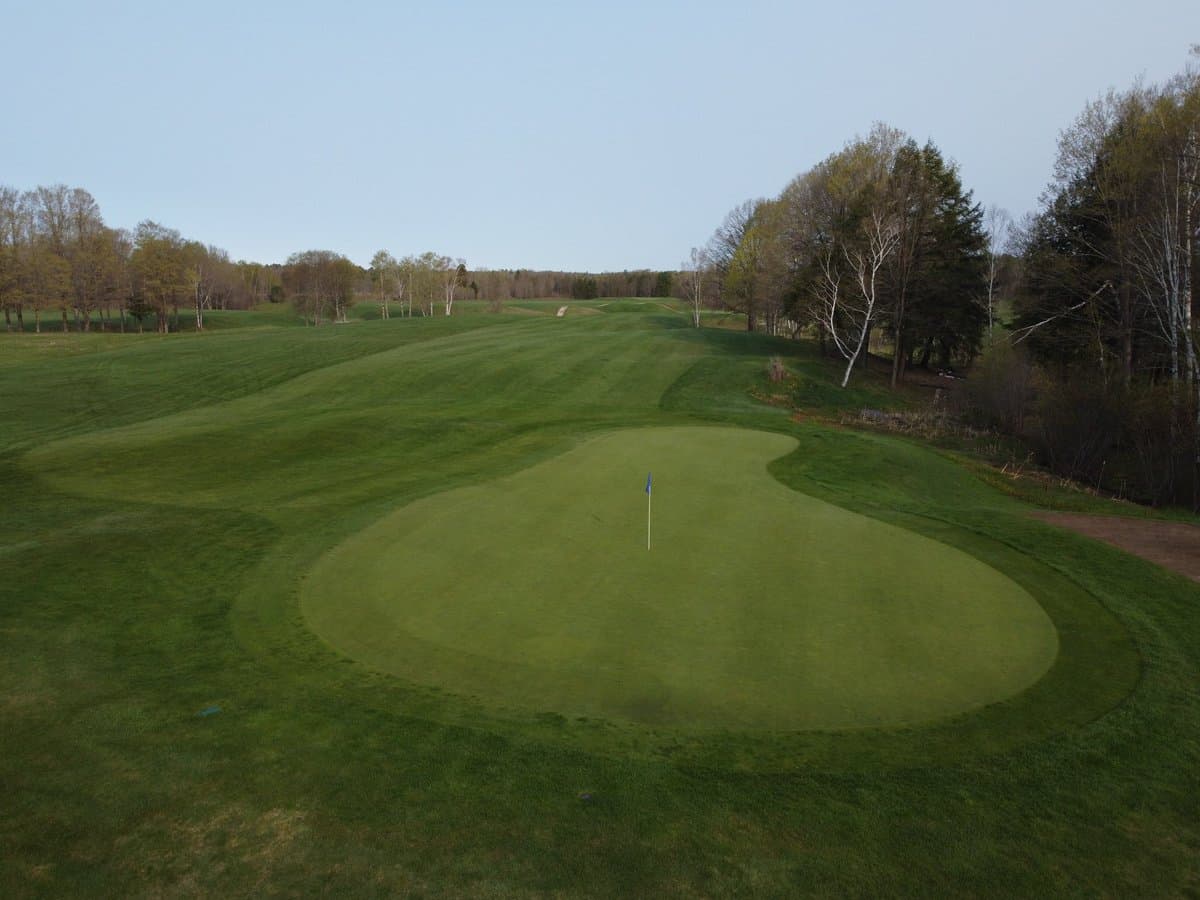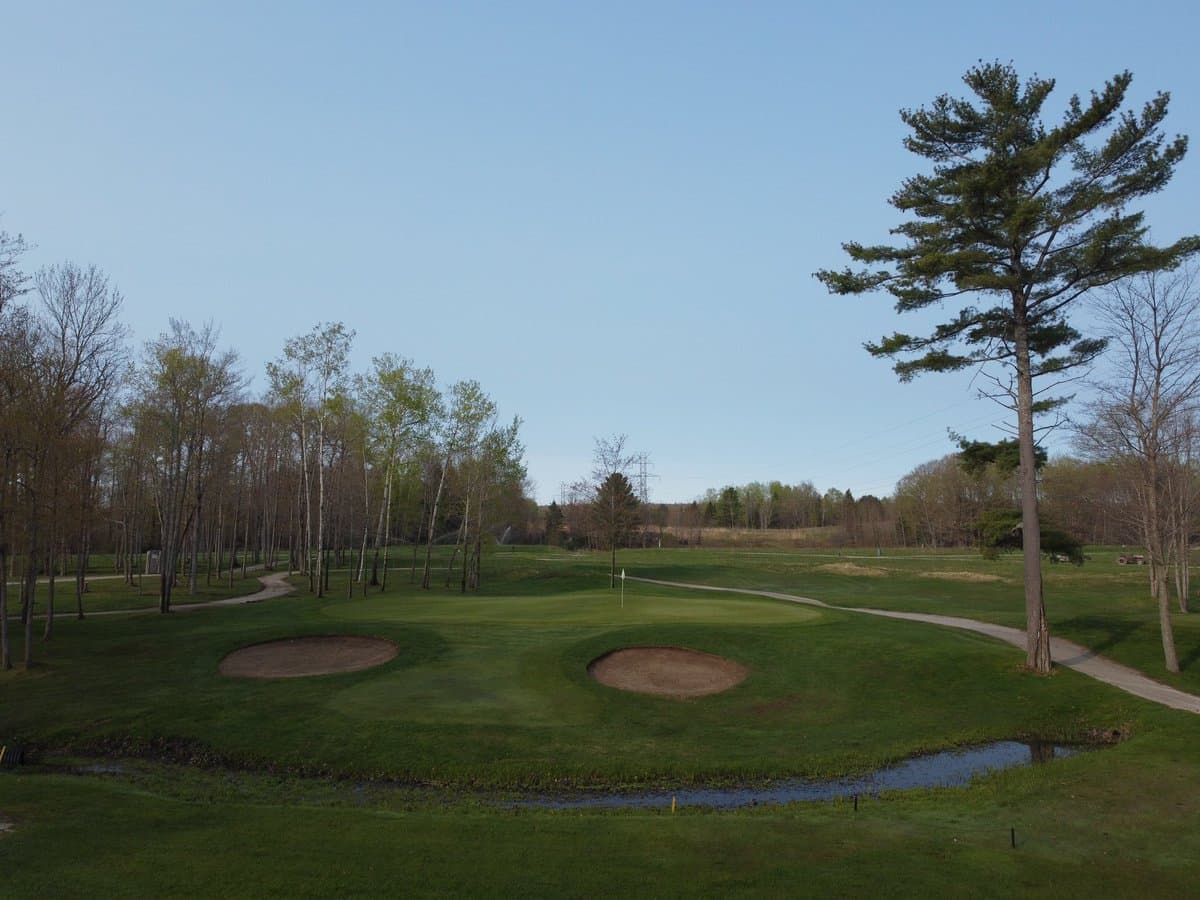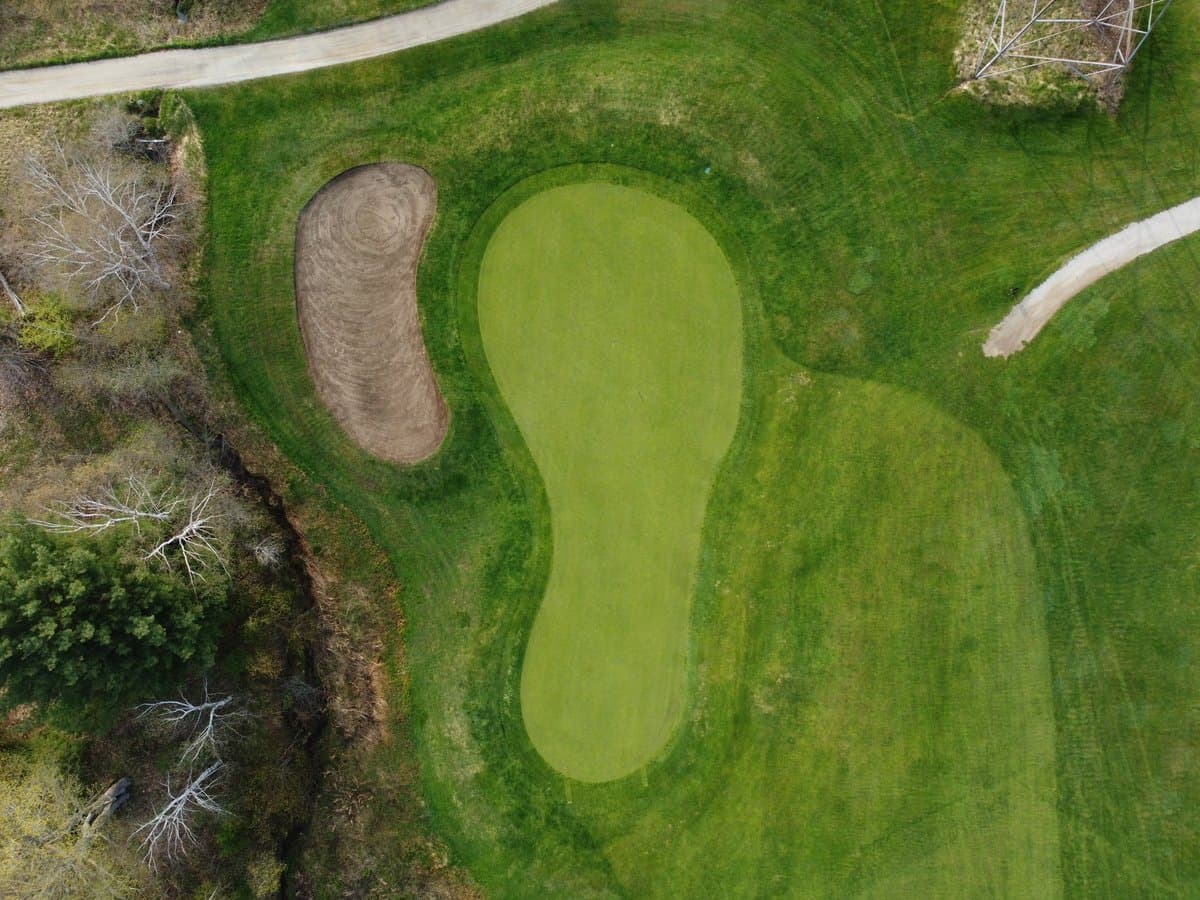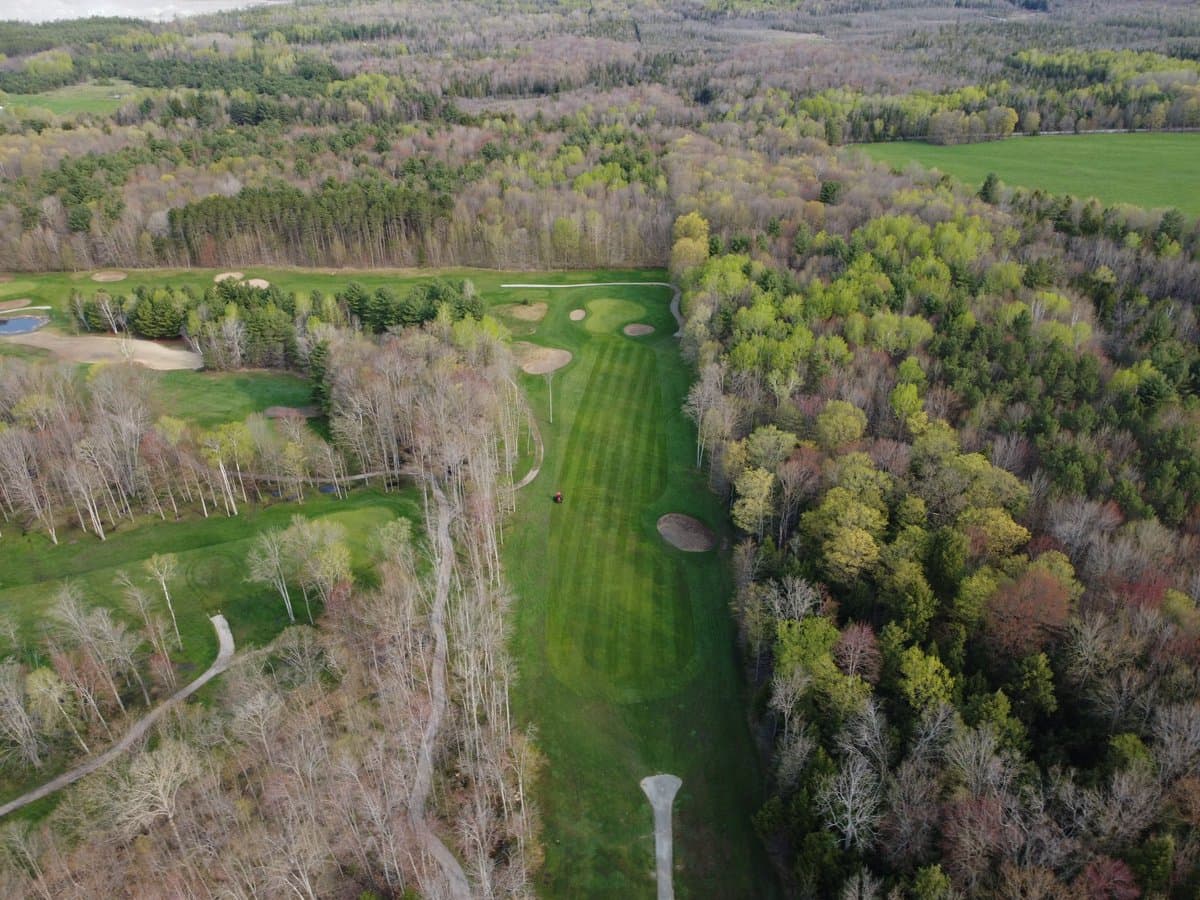 May 9
Finally a nice stretch of weather 🙏 #SpringGolf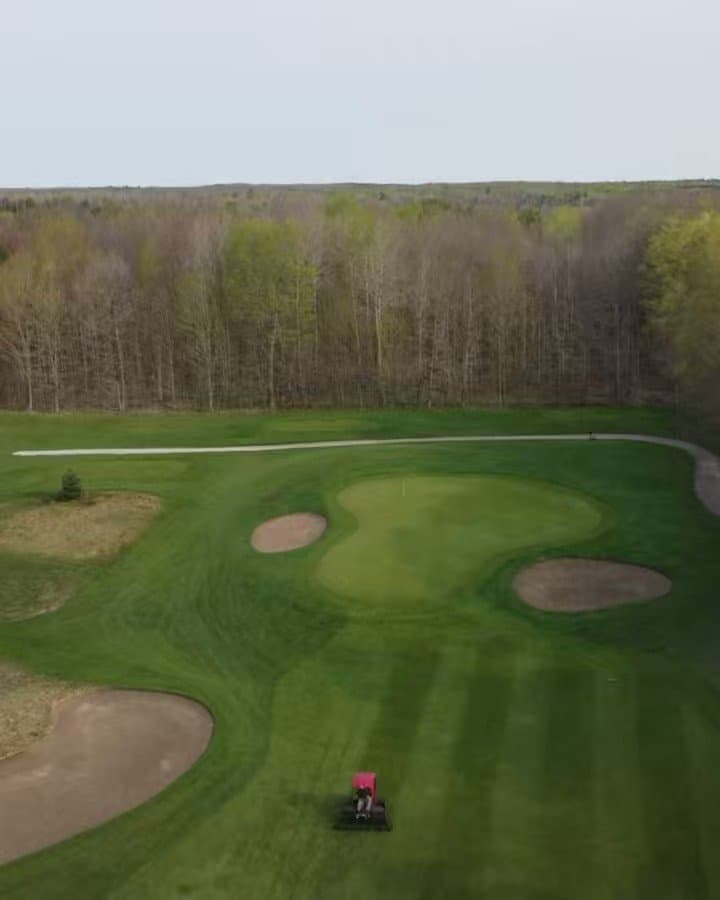 May 9
Fresh cut on 4 west this morning 🔥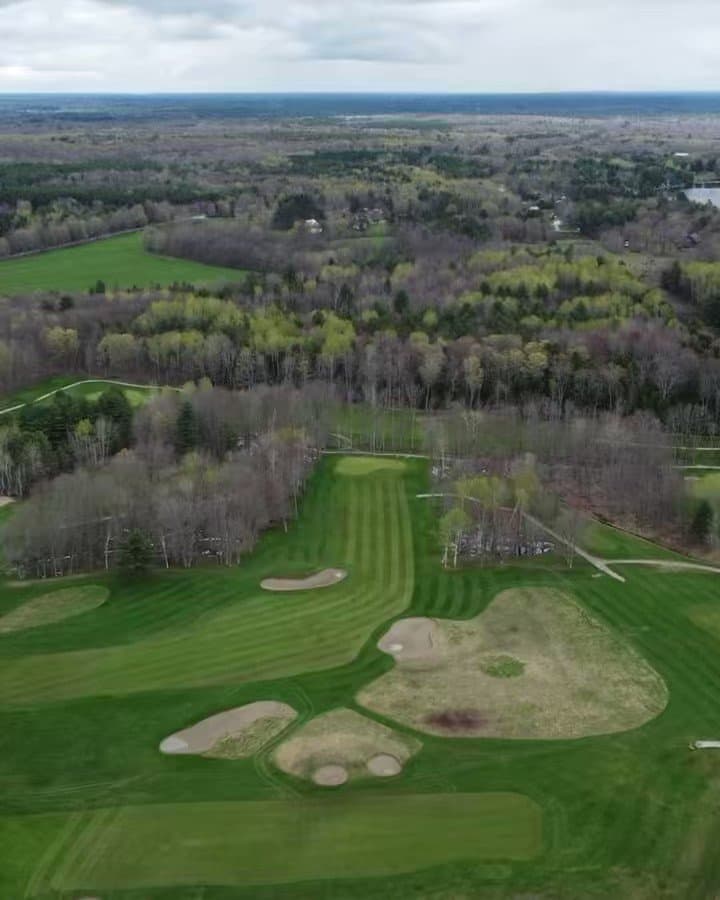 May 5
4 south last night 🔥#SpringGolf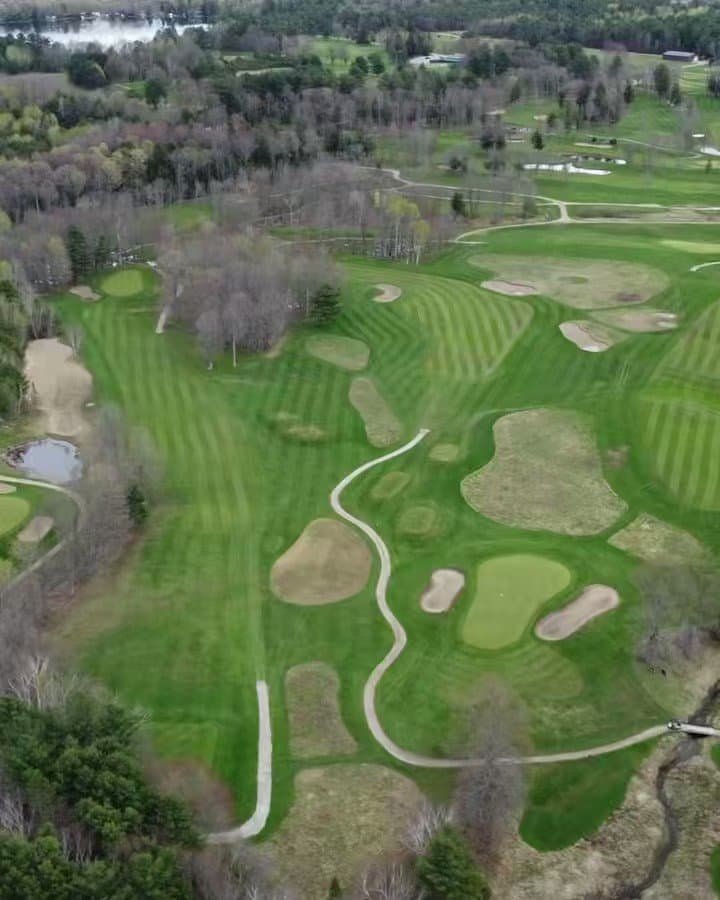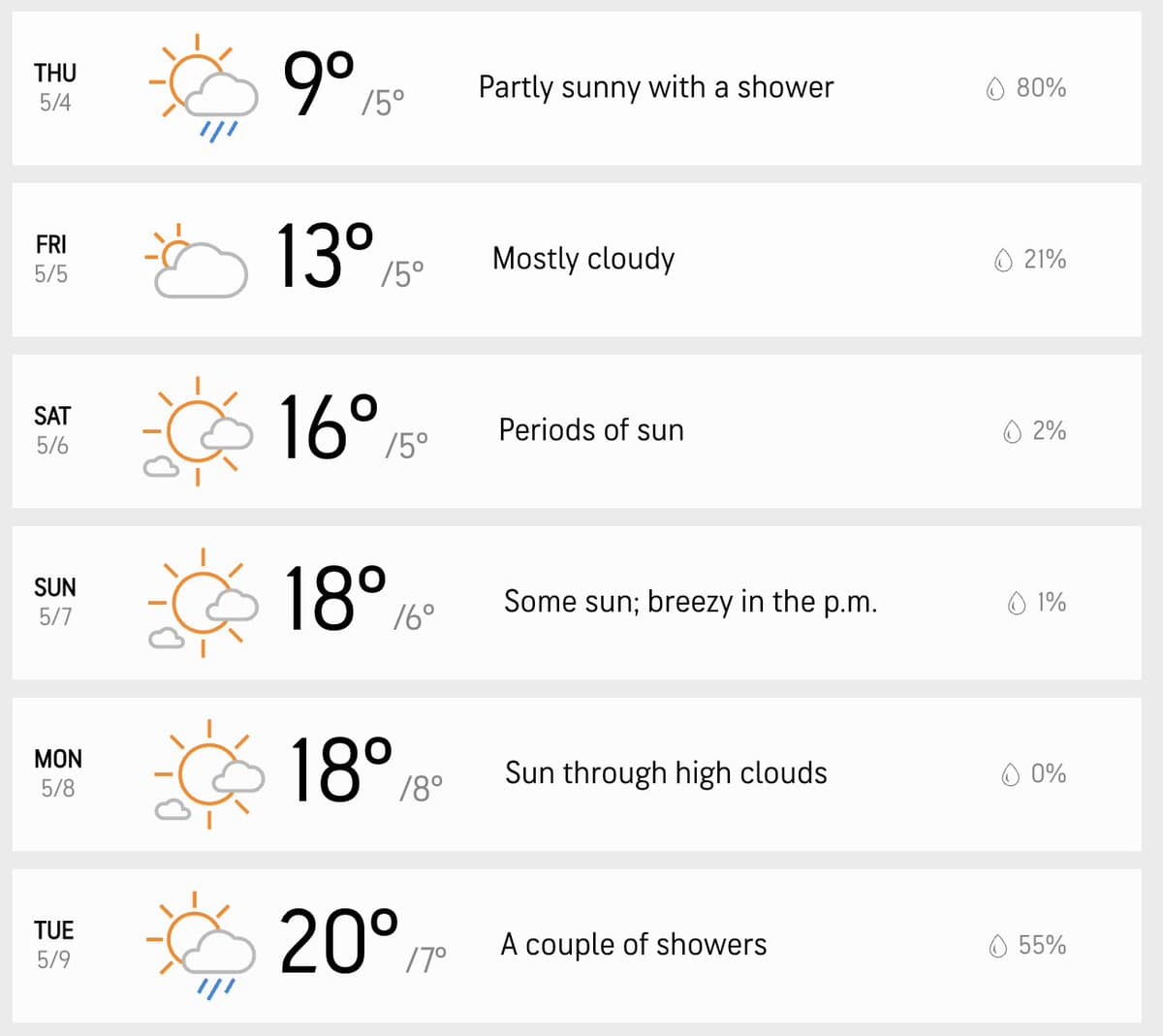 May 3
We're closed again today due to weather.. see you tomorrow! The forecast looks better for the next week 🙏
May 1
We're staying closed tomorrow due to weather. See you Wednesday!
April 29
Carts on north course only today. We're closed tomorrow and Monday due to weather. Stay tuned for a Tuesday update! #SpringGolf 🤷‍♂️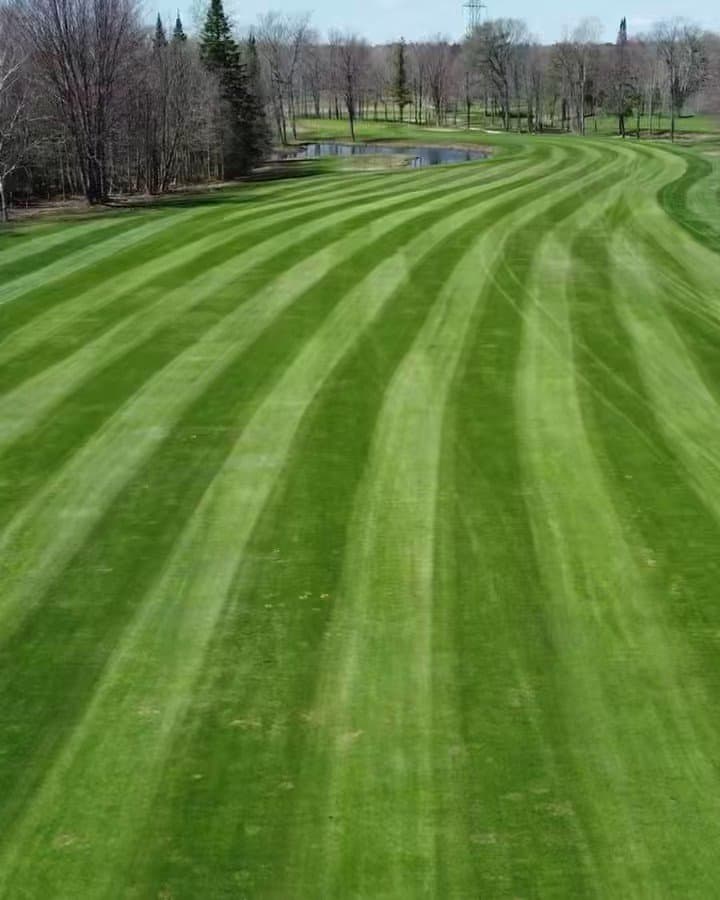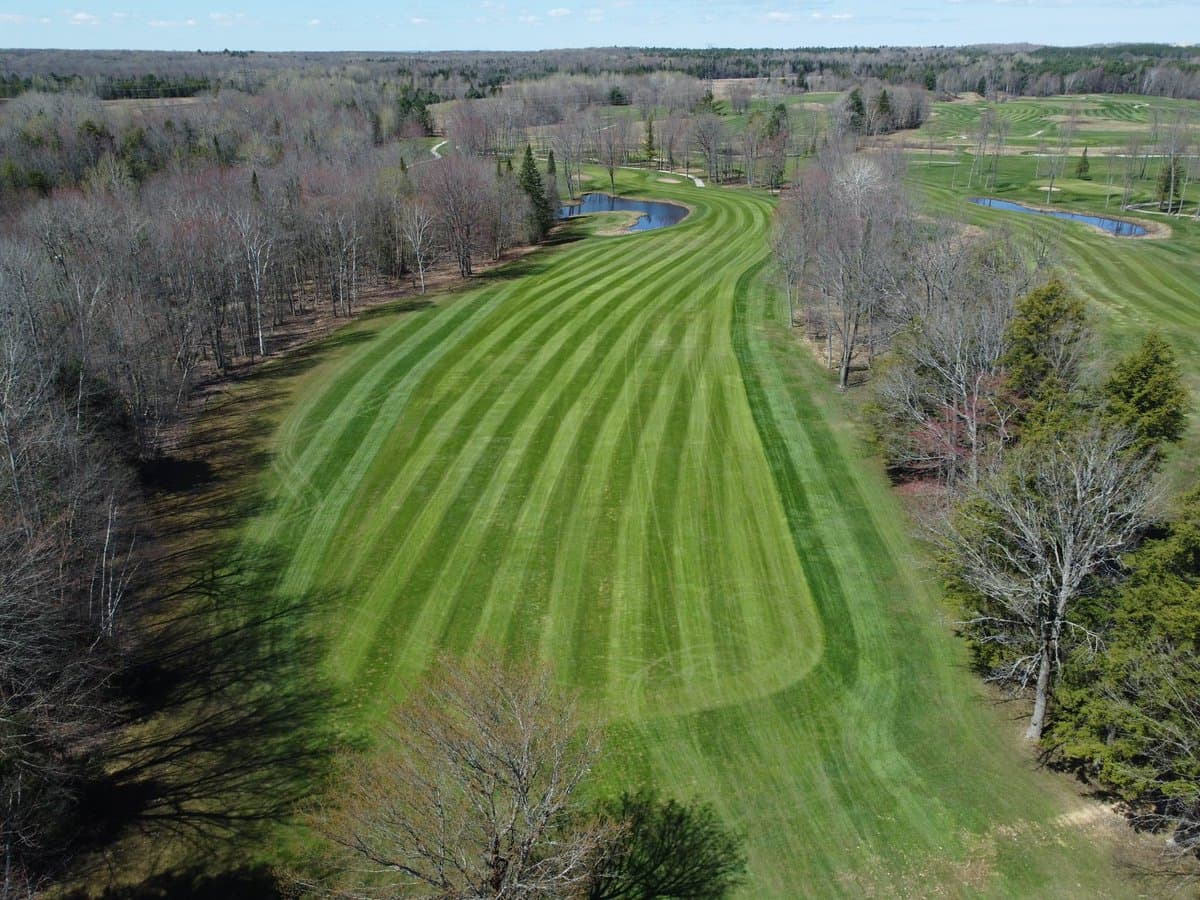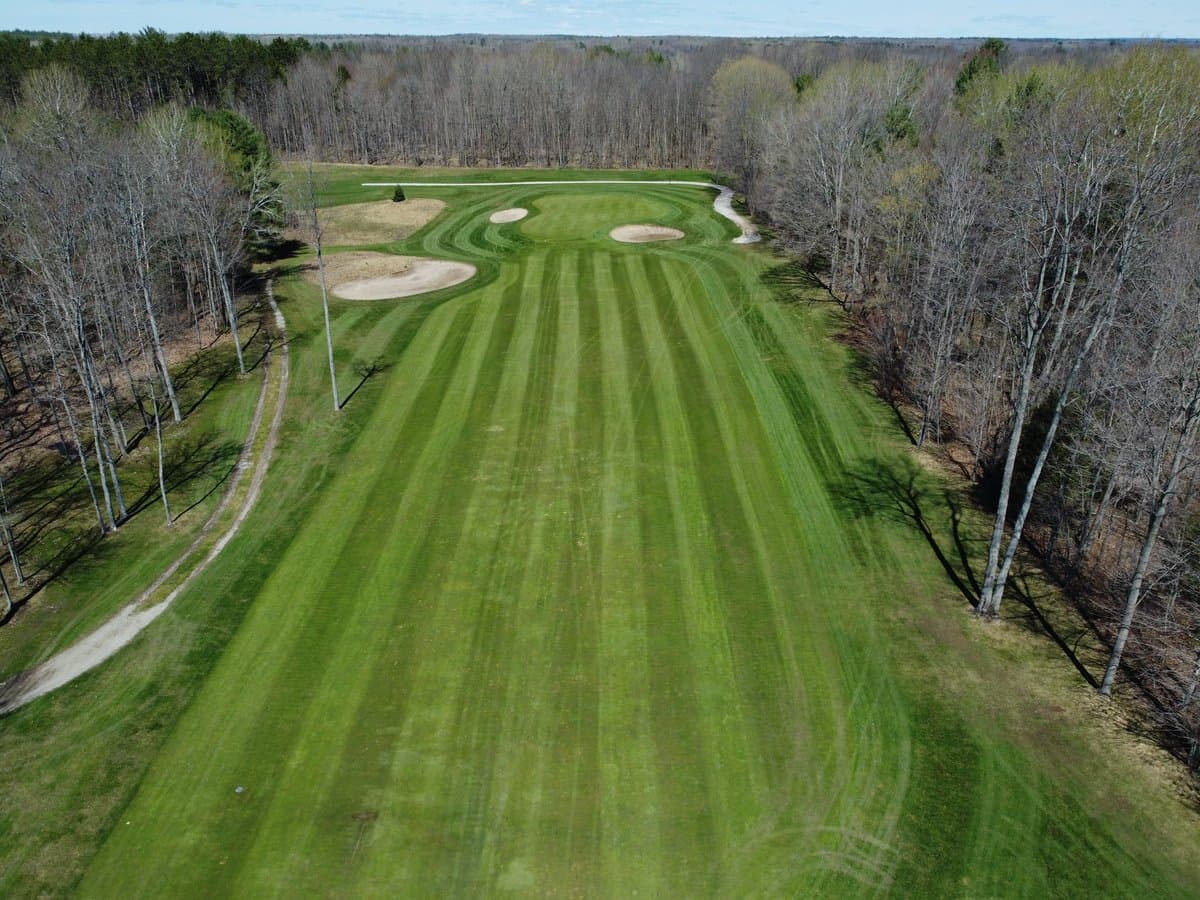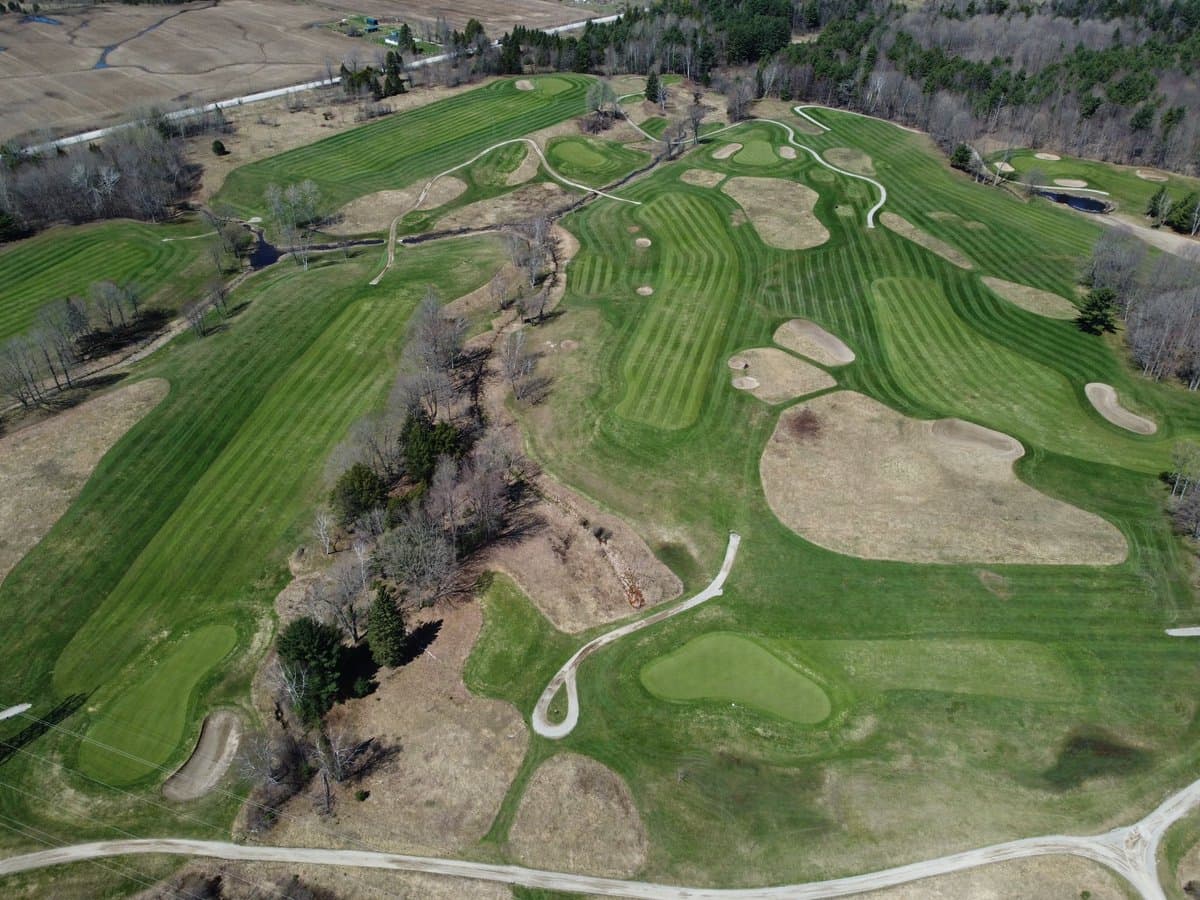 April 27
Ready for opening day tomorrow 👍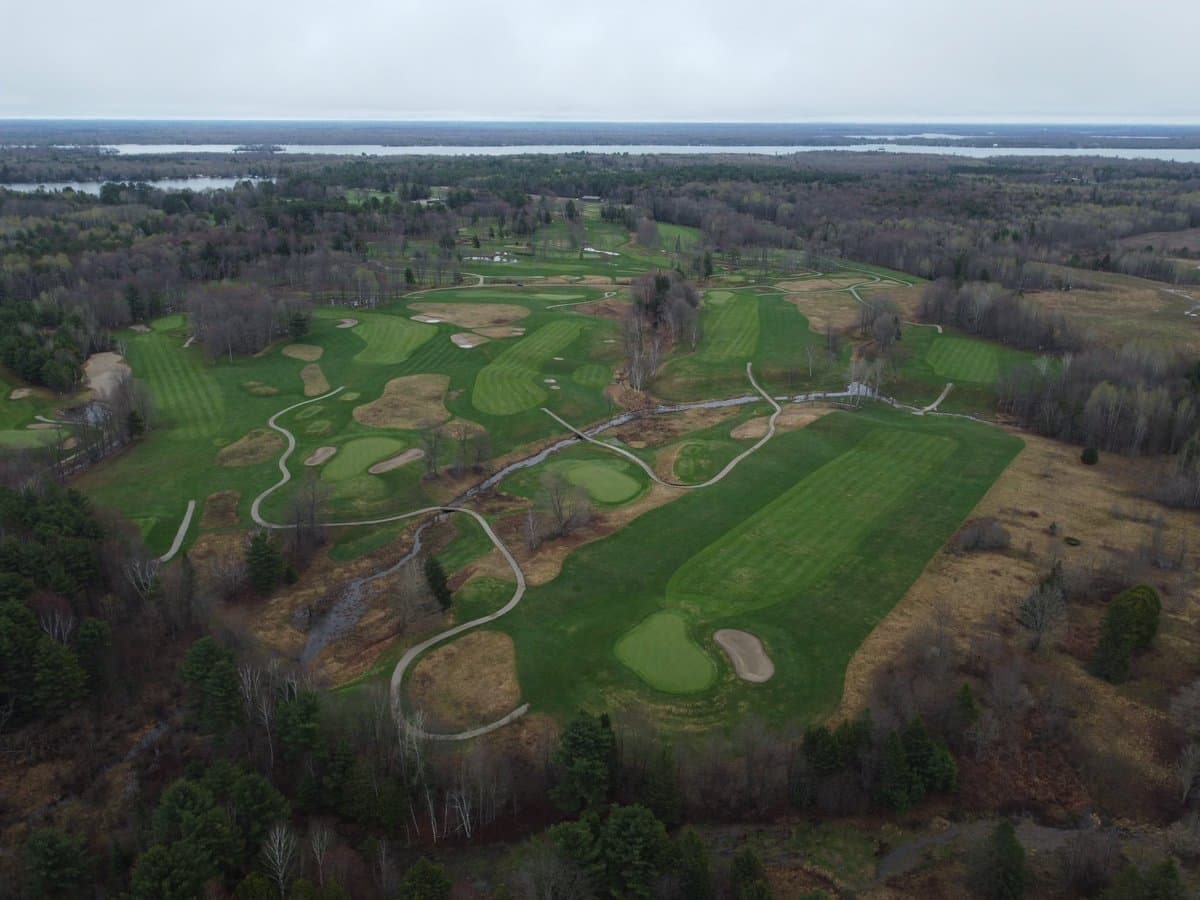 April 24
April 9th ➡️ April 24th 🔥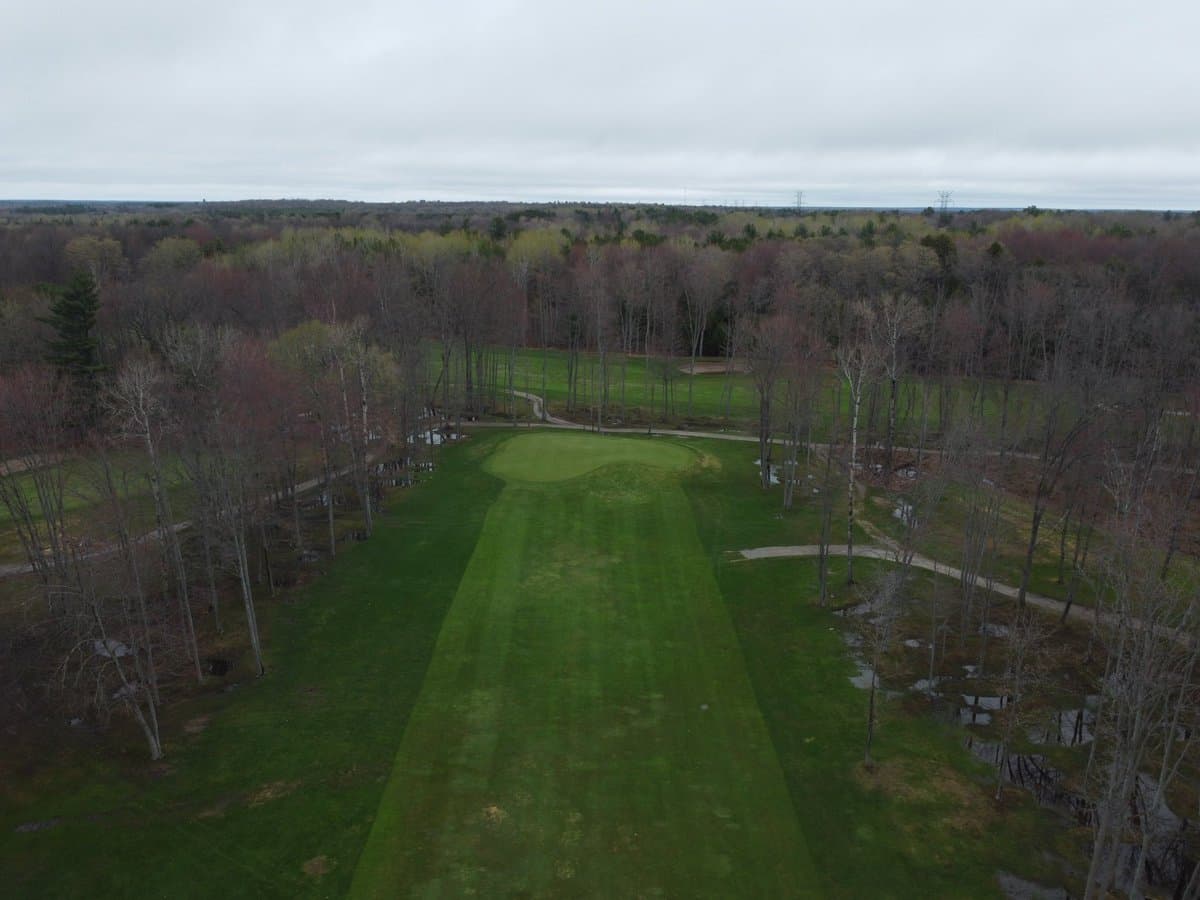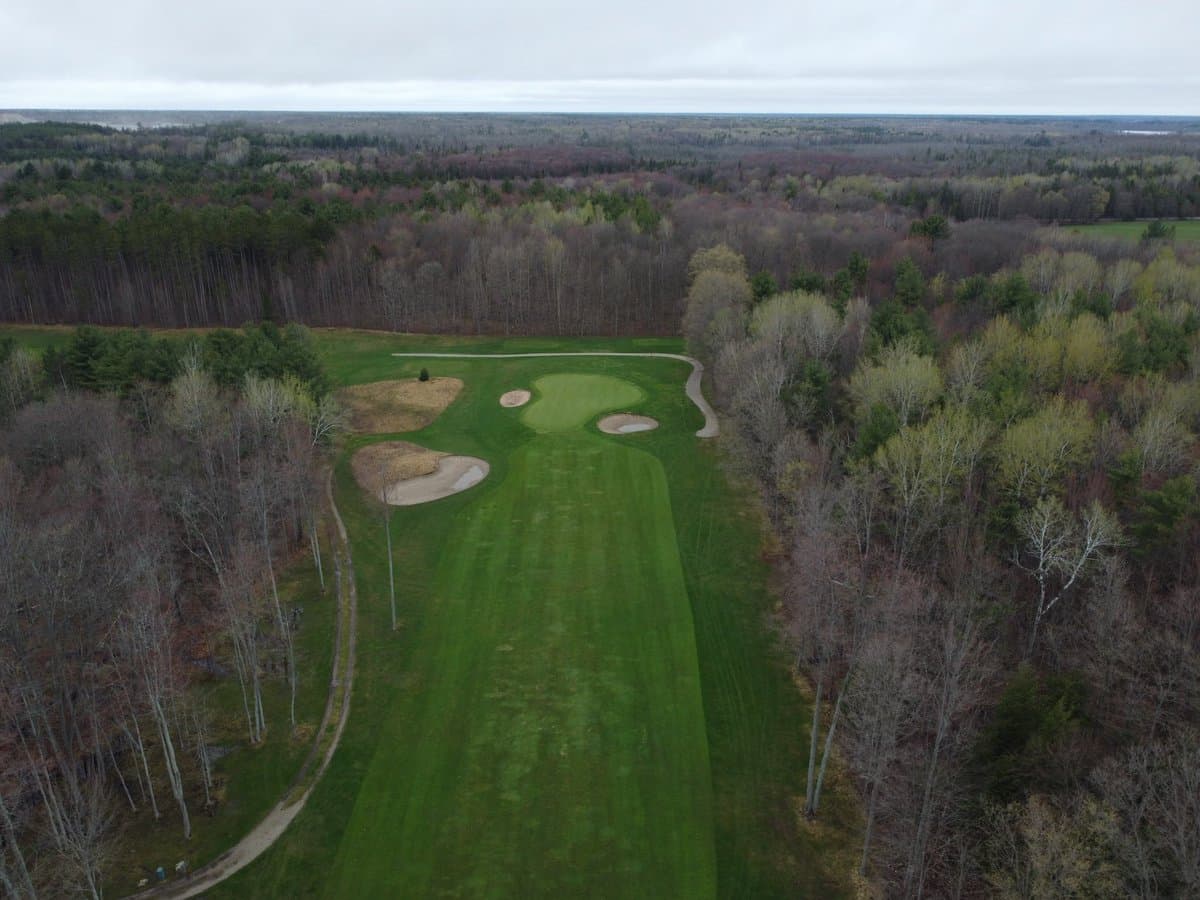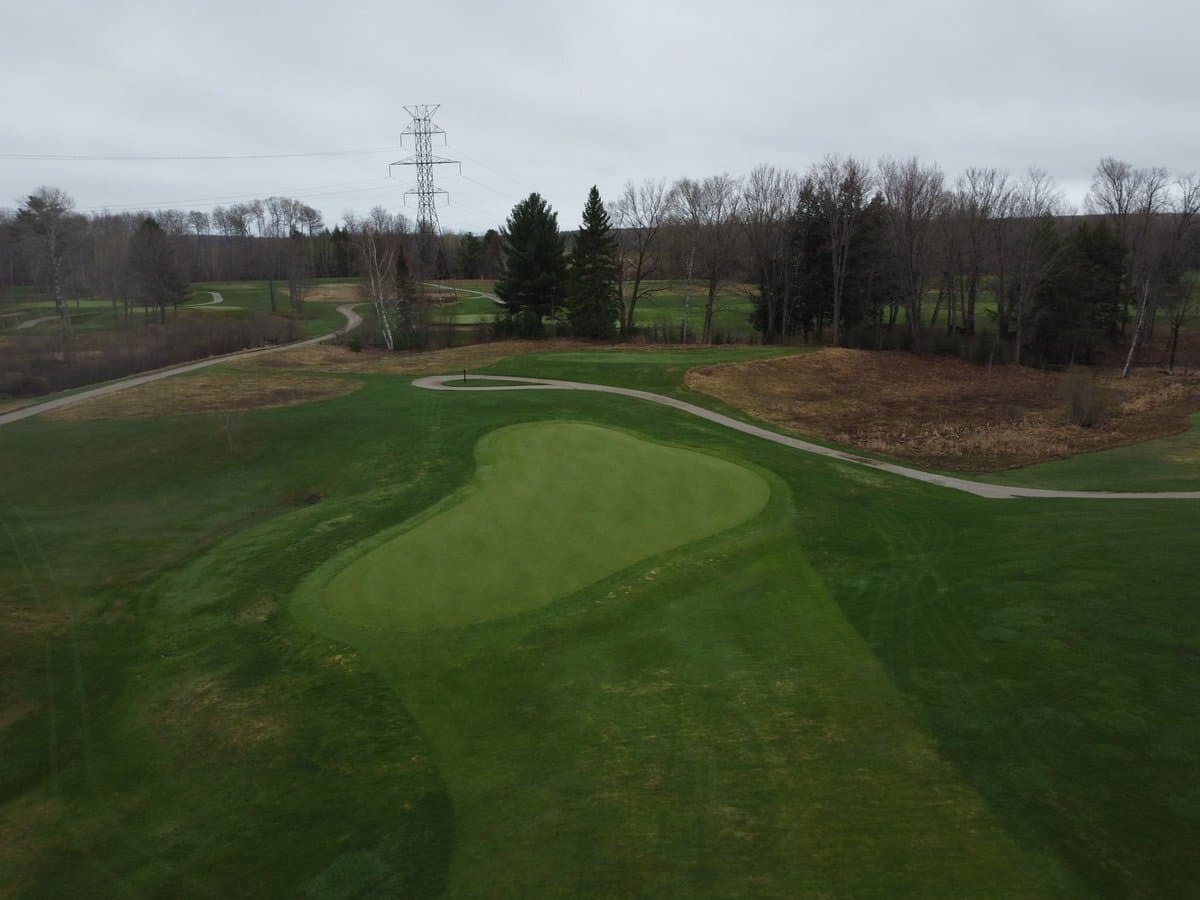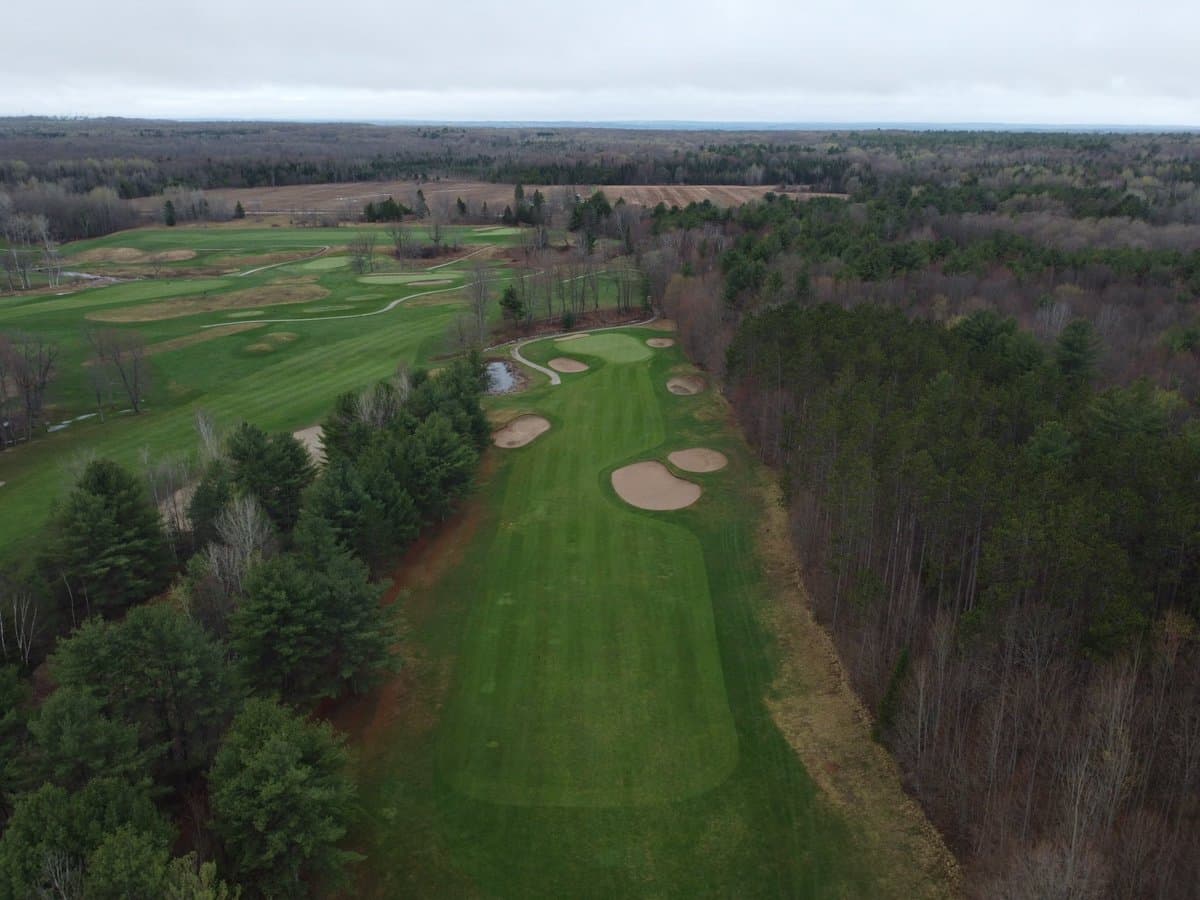 April 24
4 days until opening day #PlayTheLake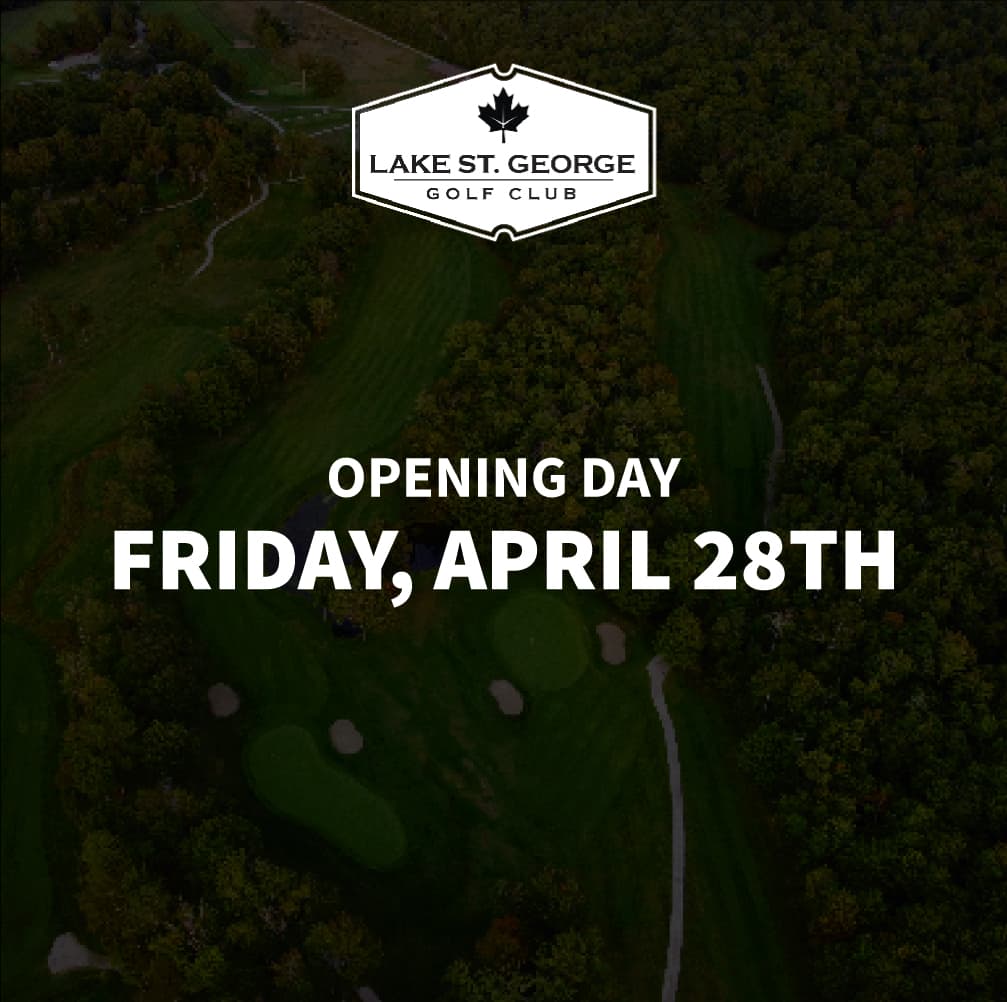 April 22
Our opening day for the 2023 season is next Friday 🔥
April 21
Our website has an updated history page with some cool old photos and videos! #PlayTheLake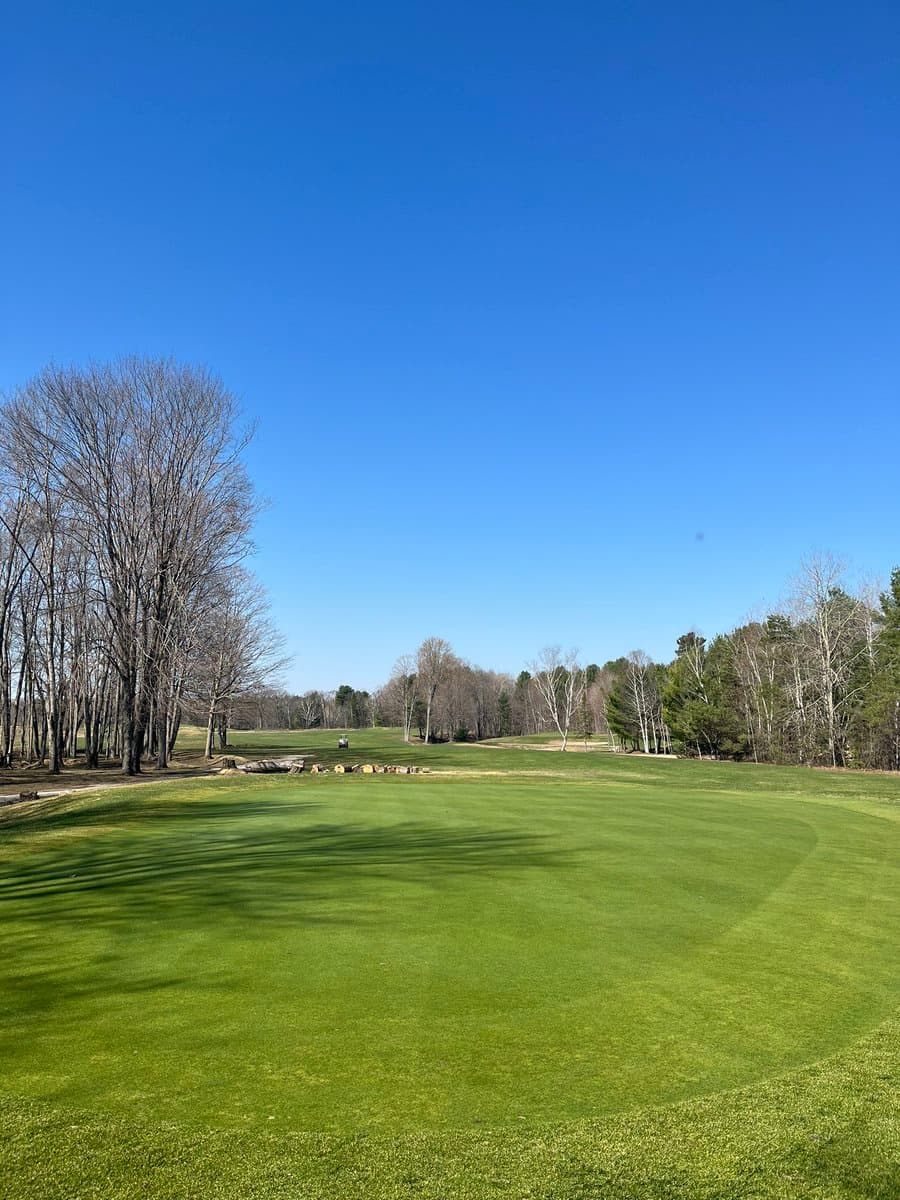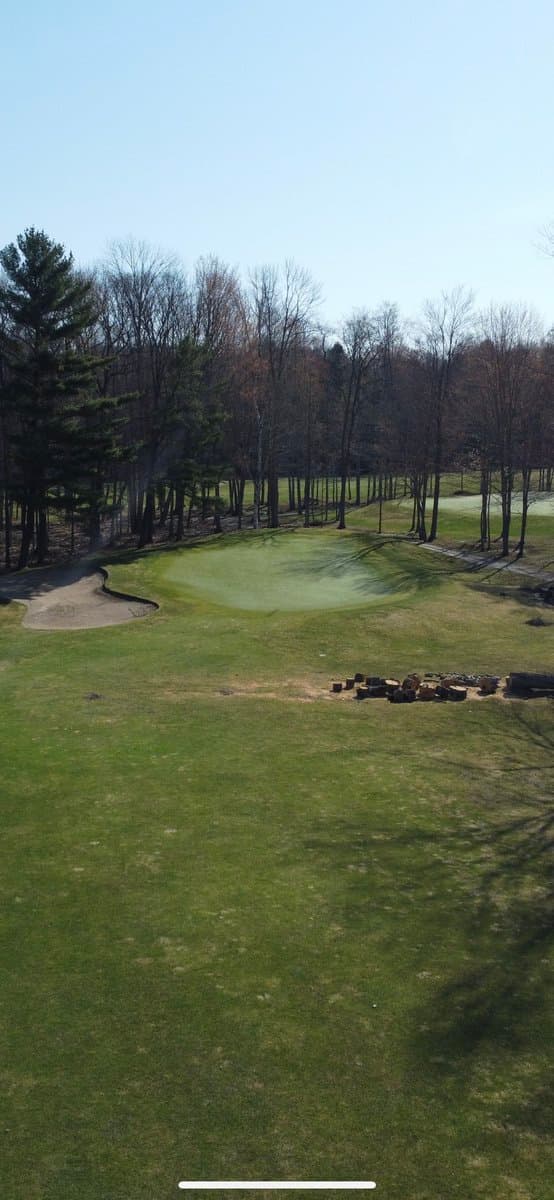 April 16
The approach to 6 west looks a little different this year 🌲🪚
April 13
We're hiring for the 2023 season! Check out our website for more details #PlayTheLake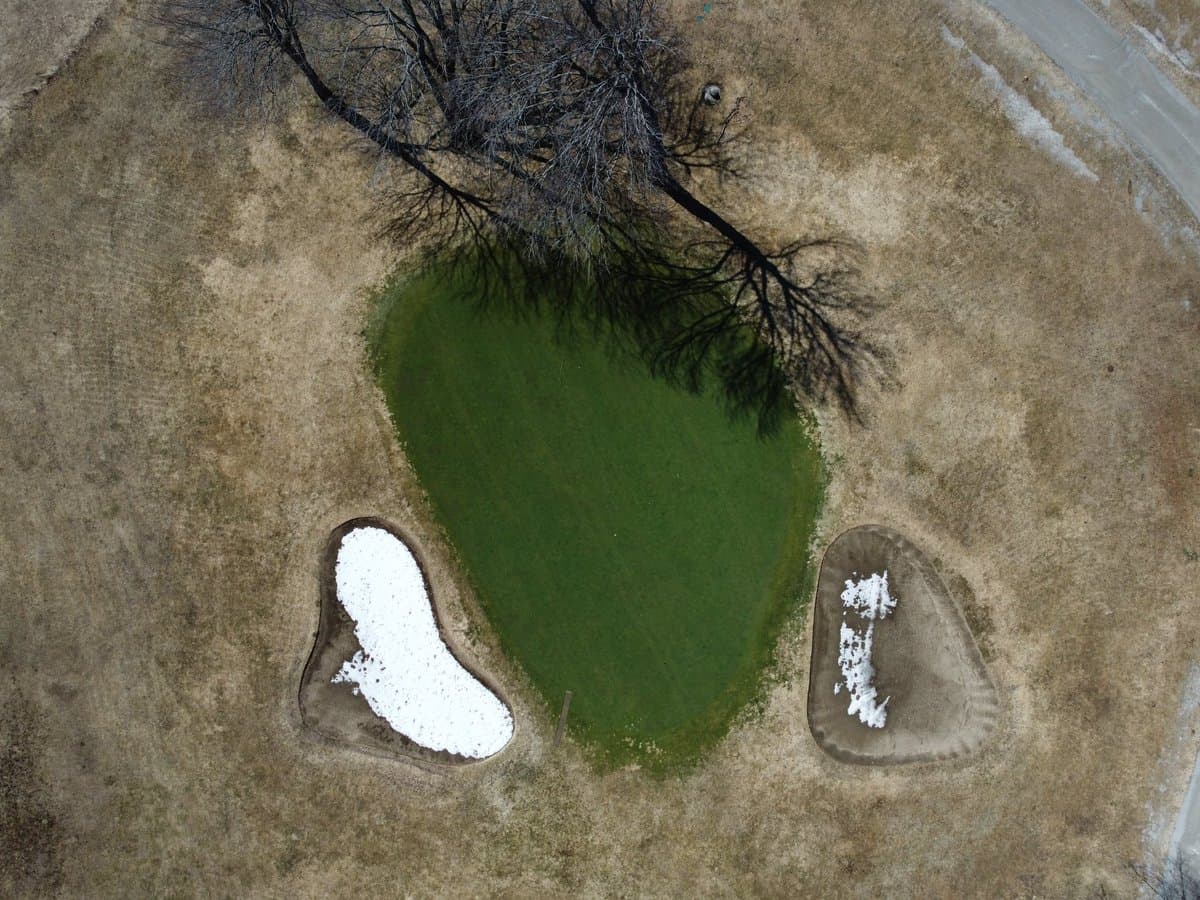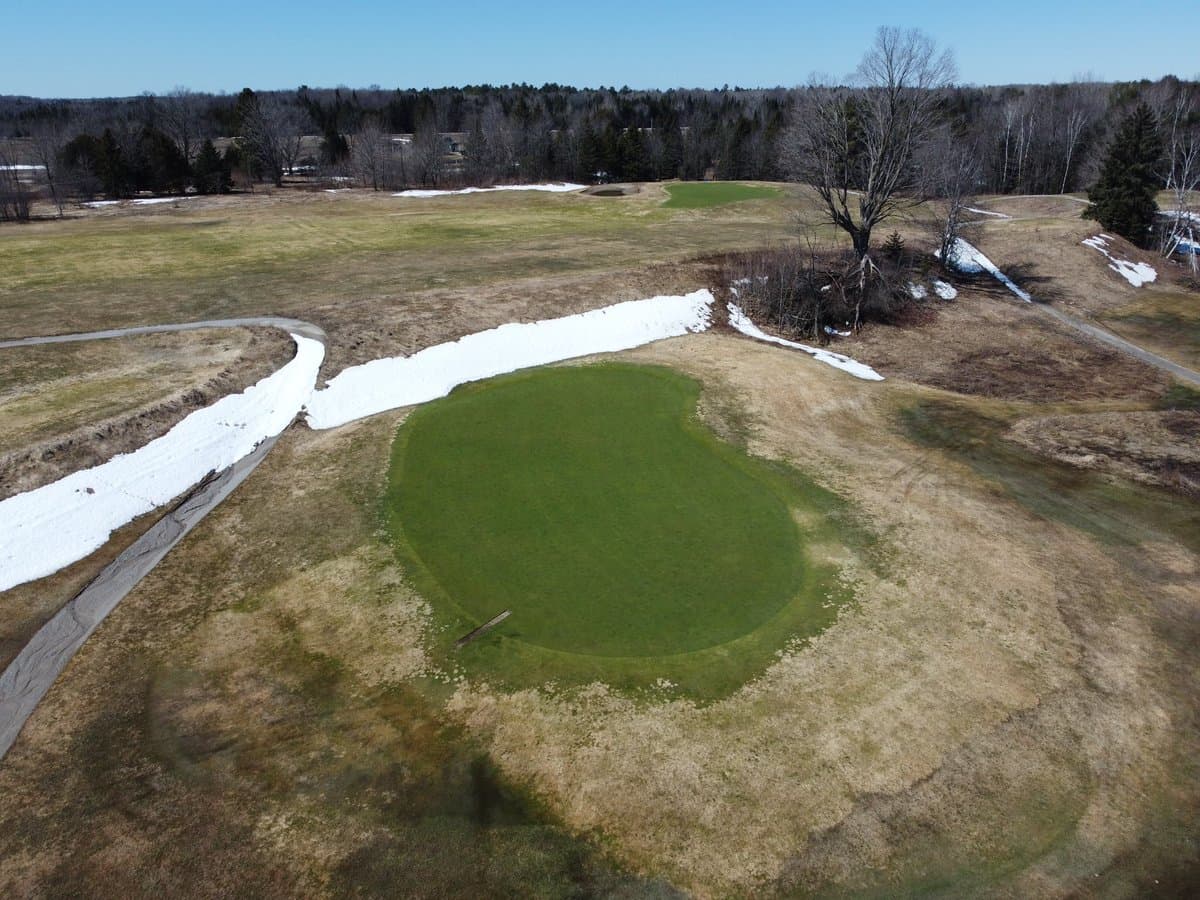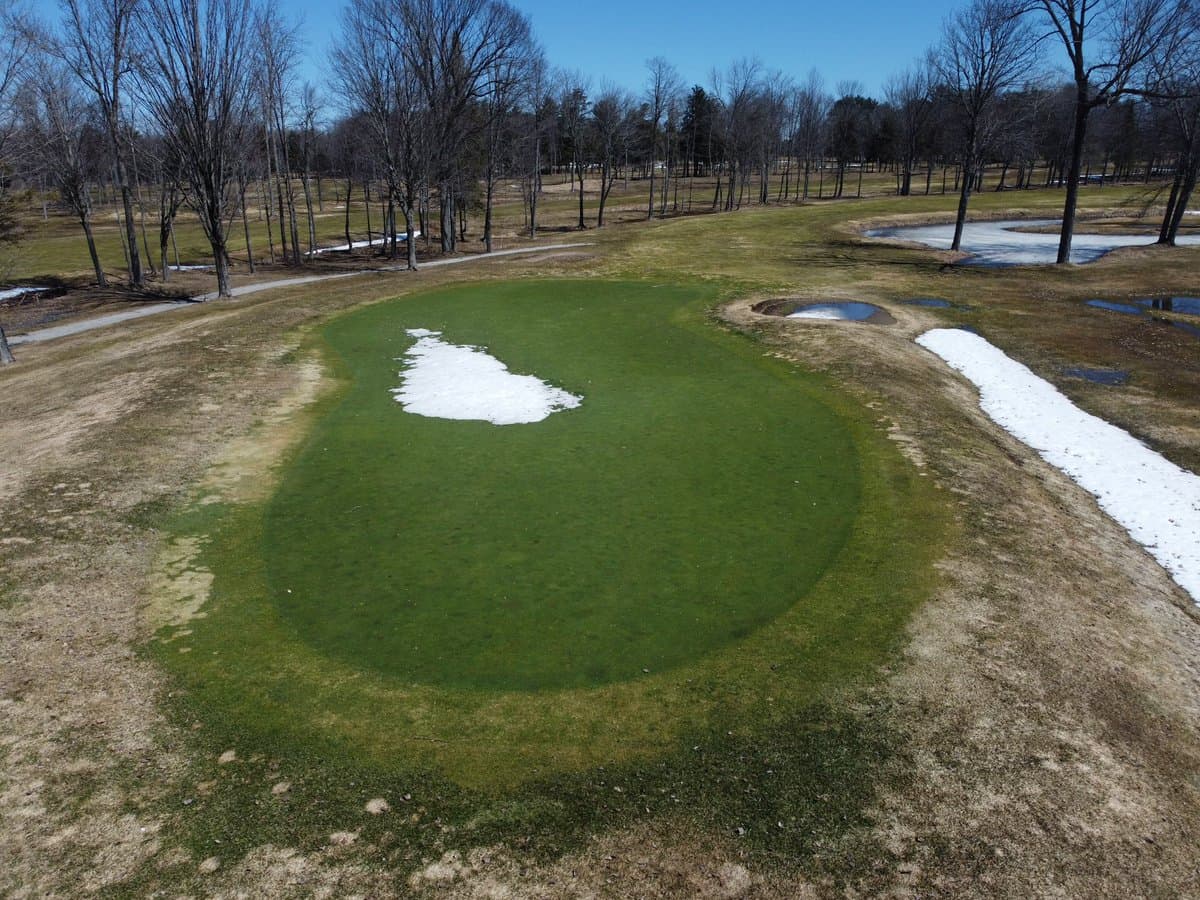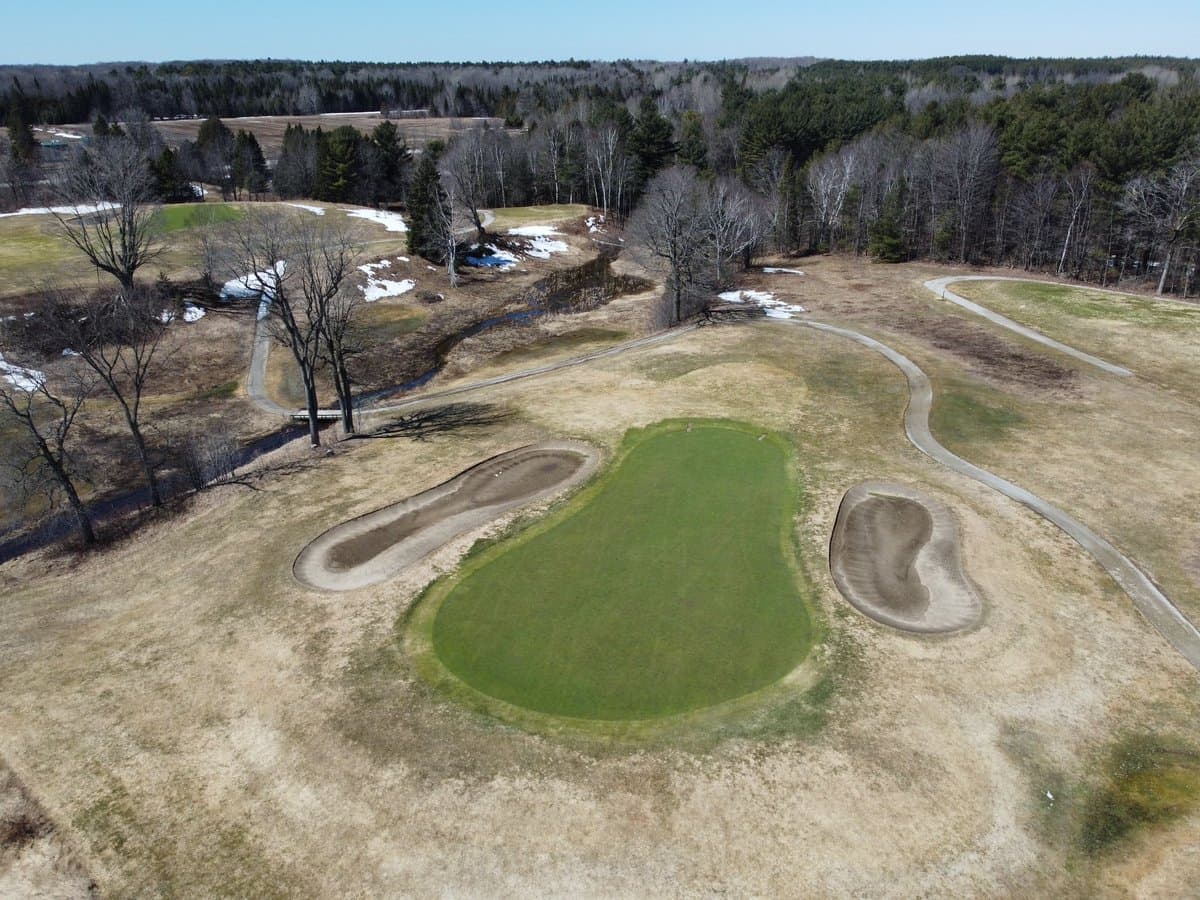 April 9
Greens are looking awesome 😎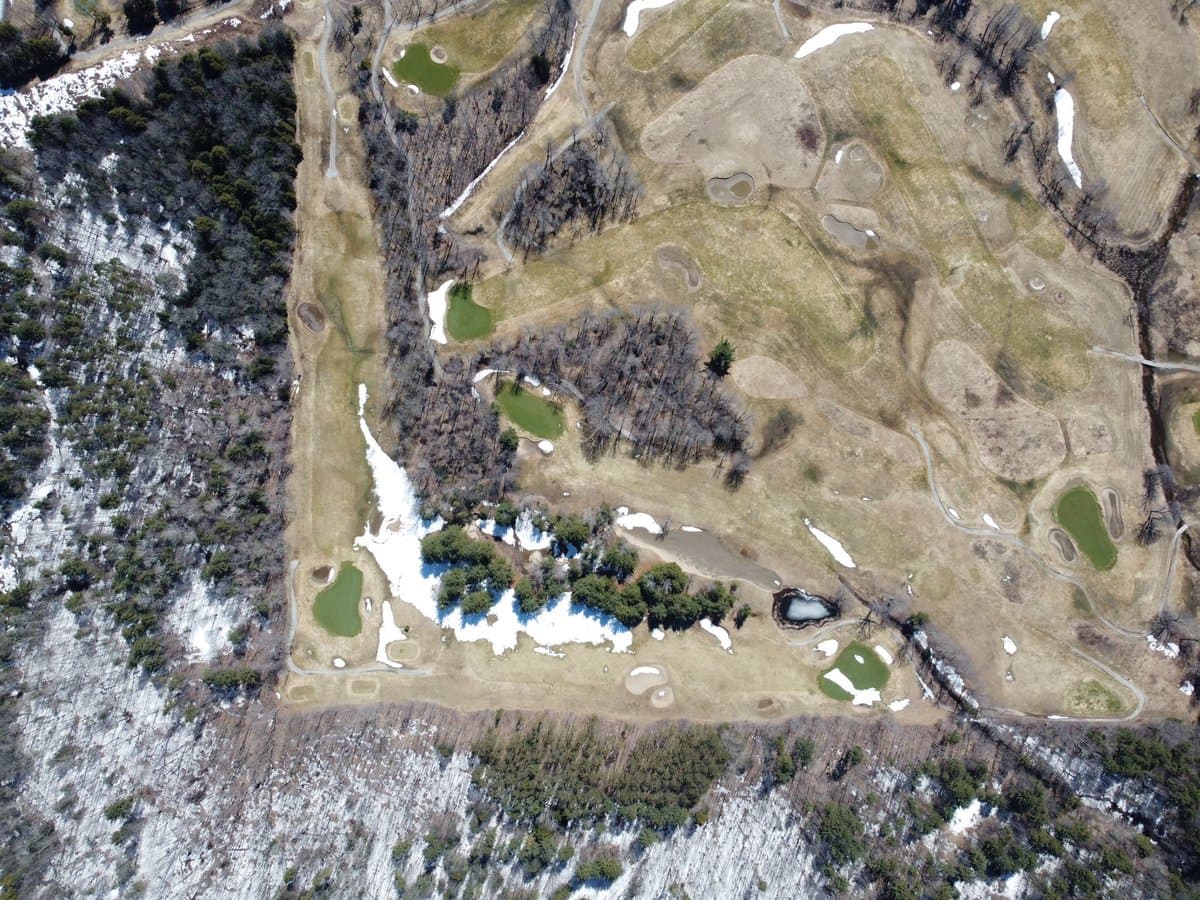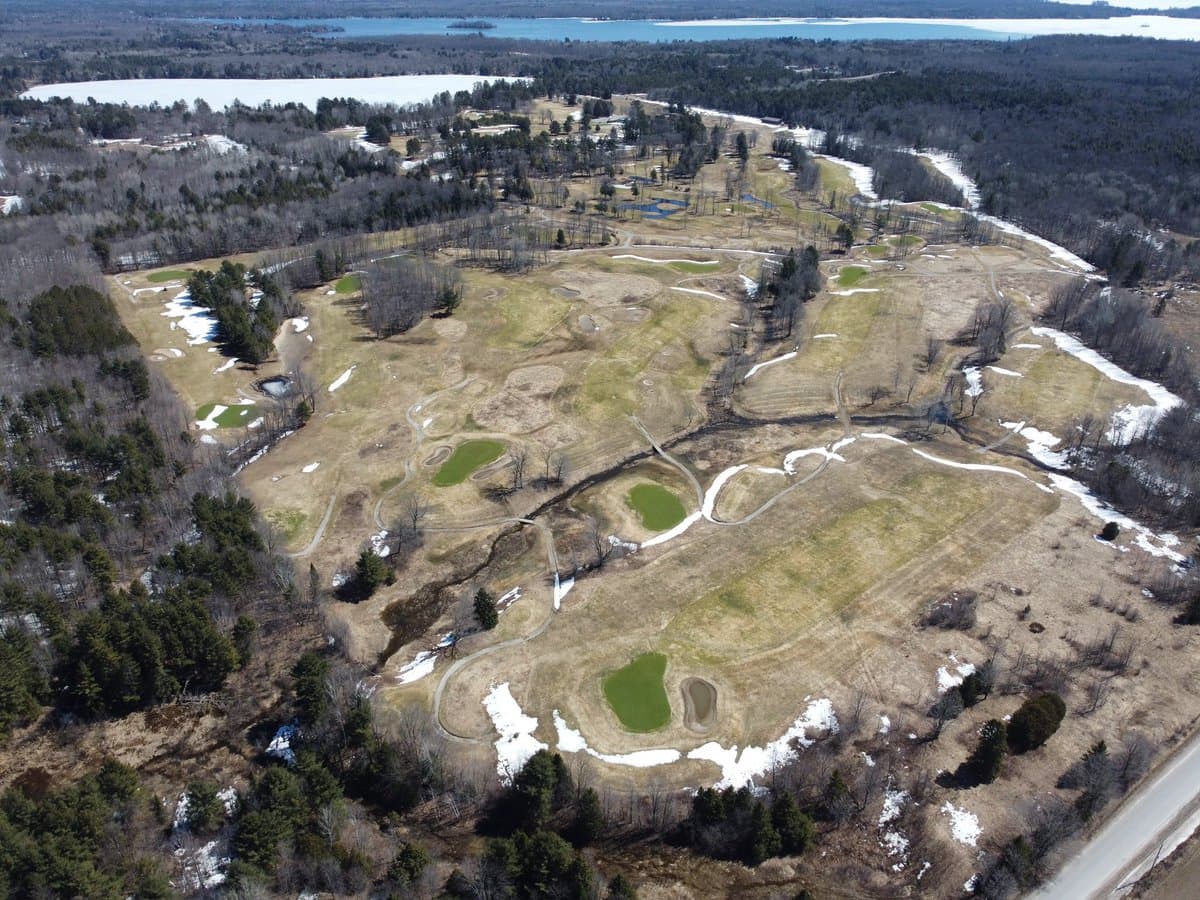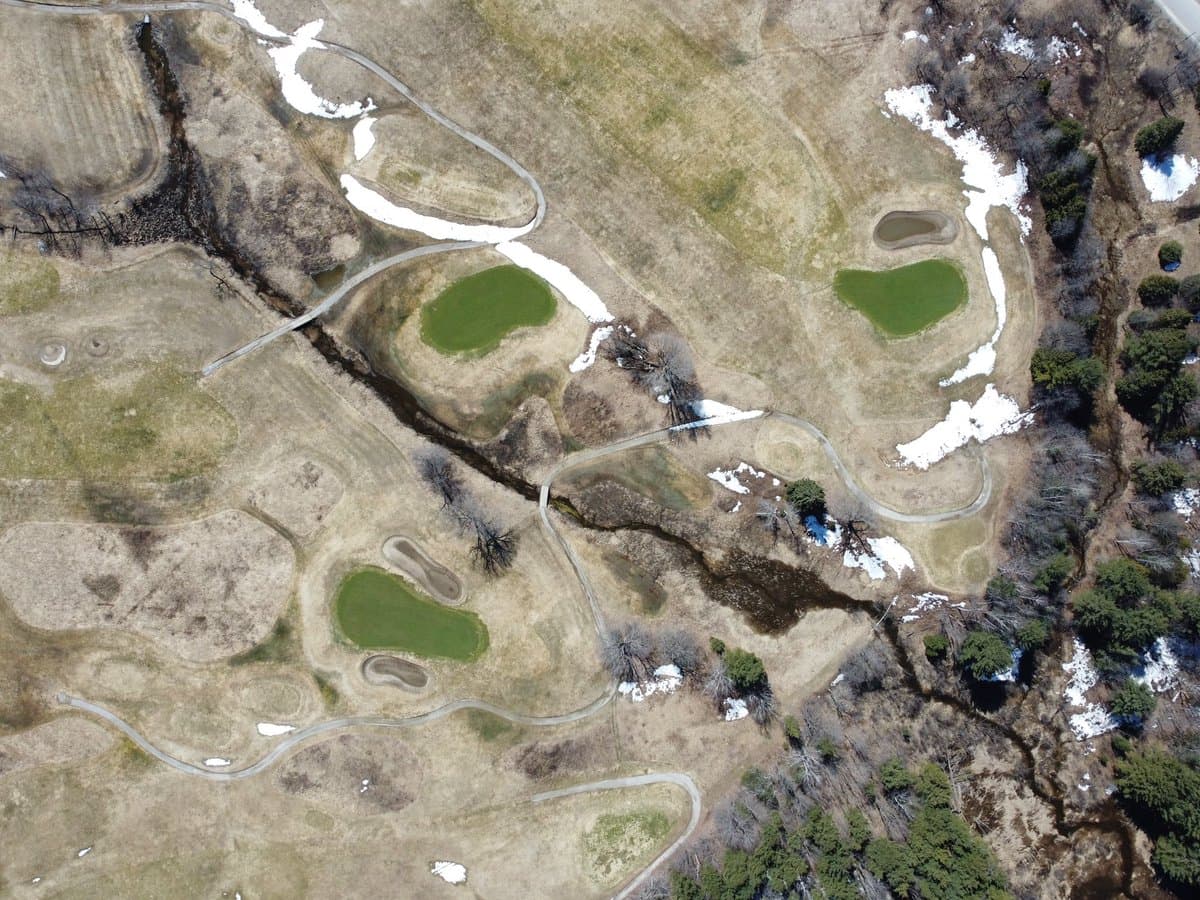 April 9
The snow is almost gone! Excited for some warm weather this week 💪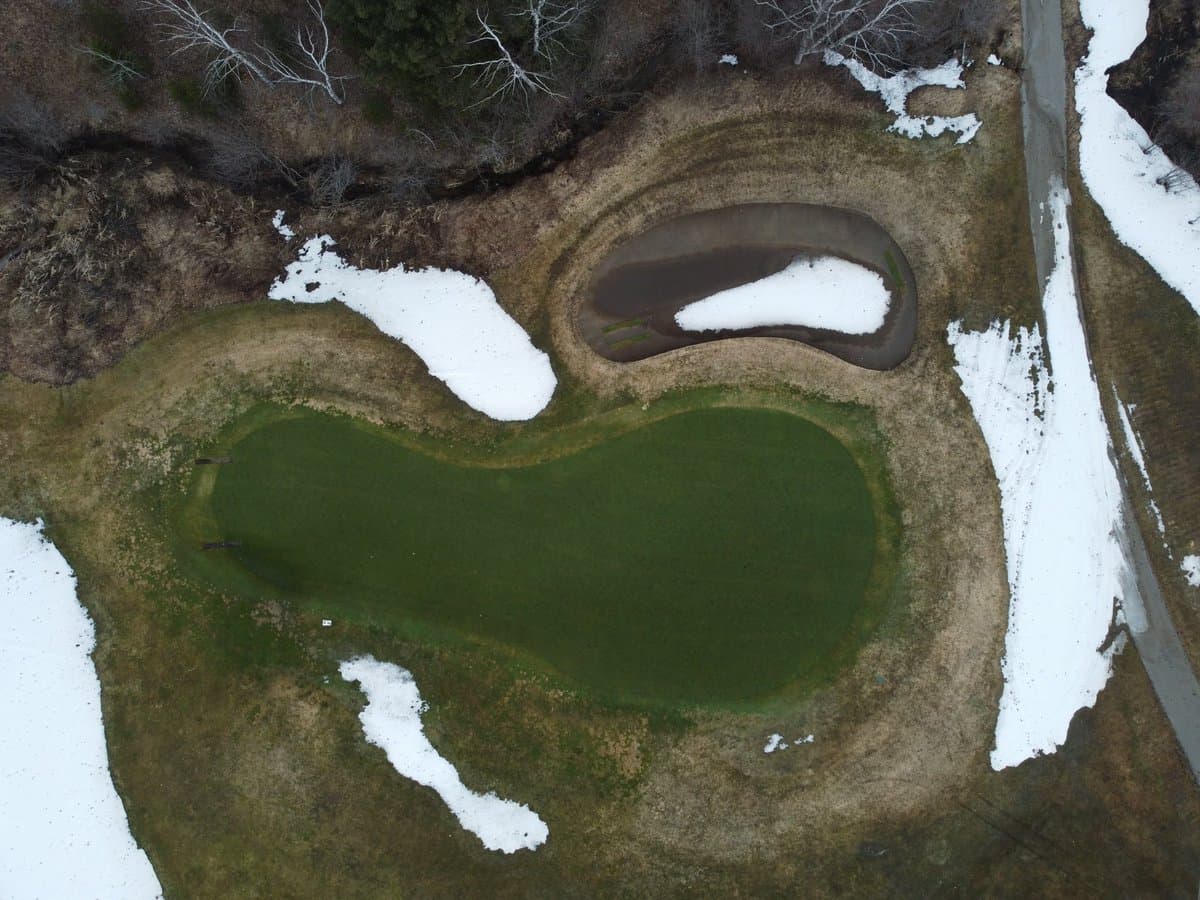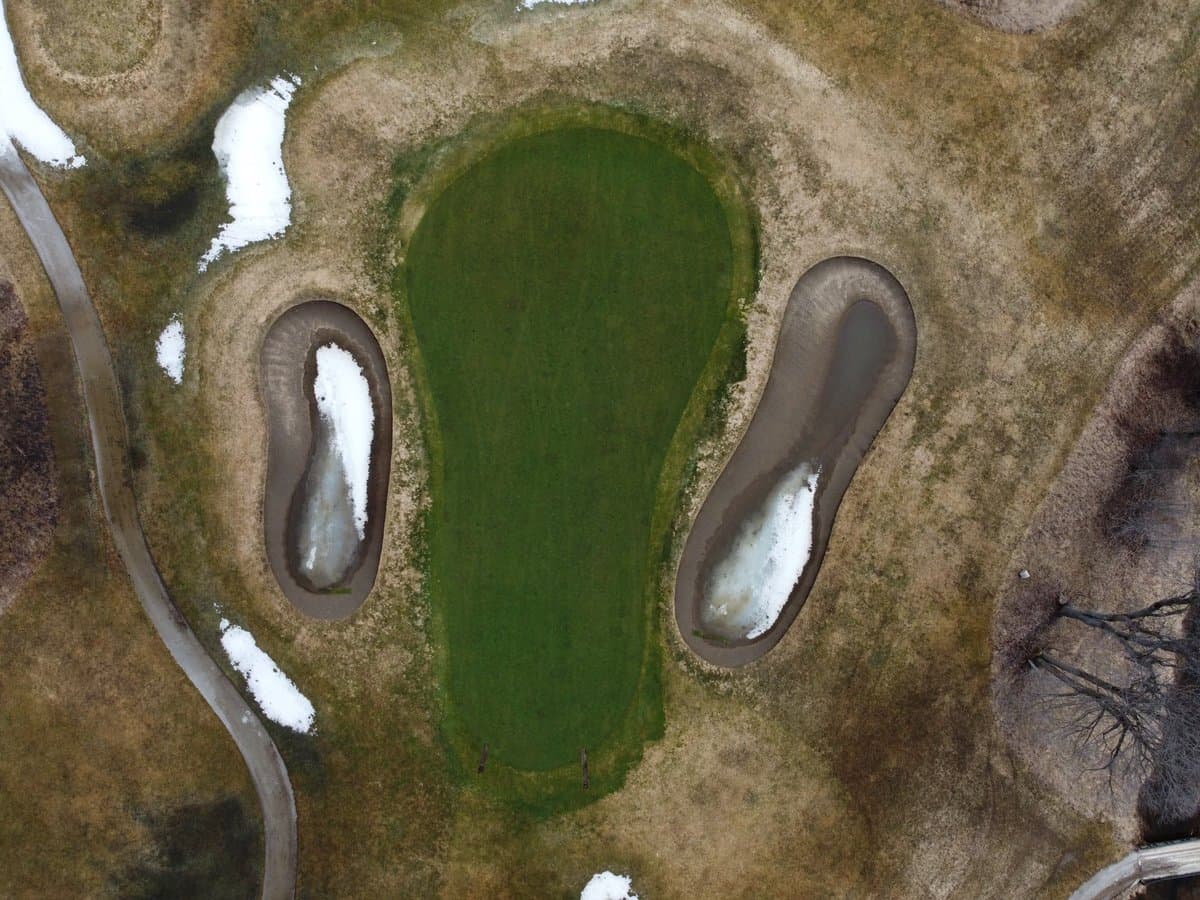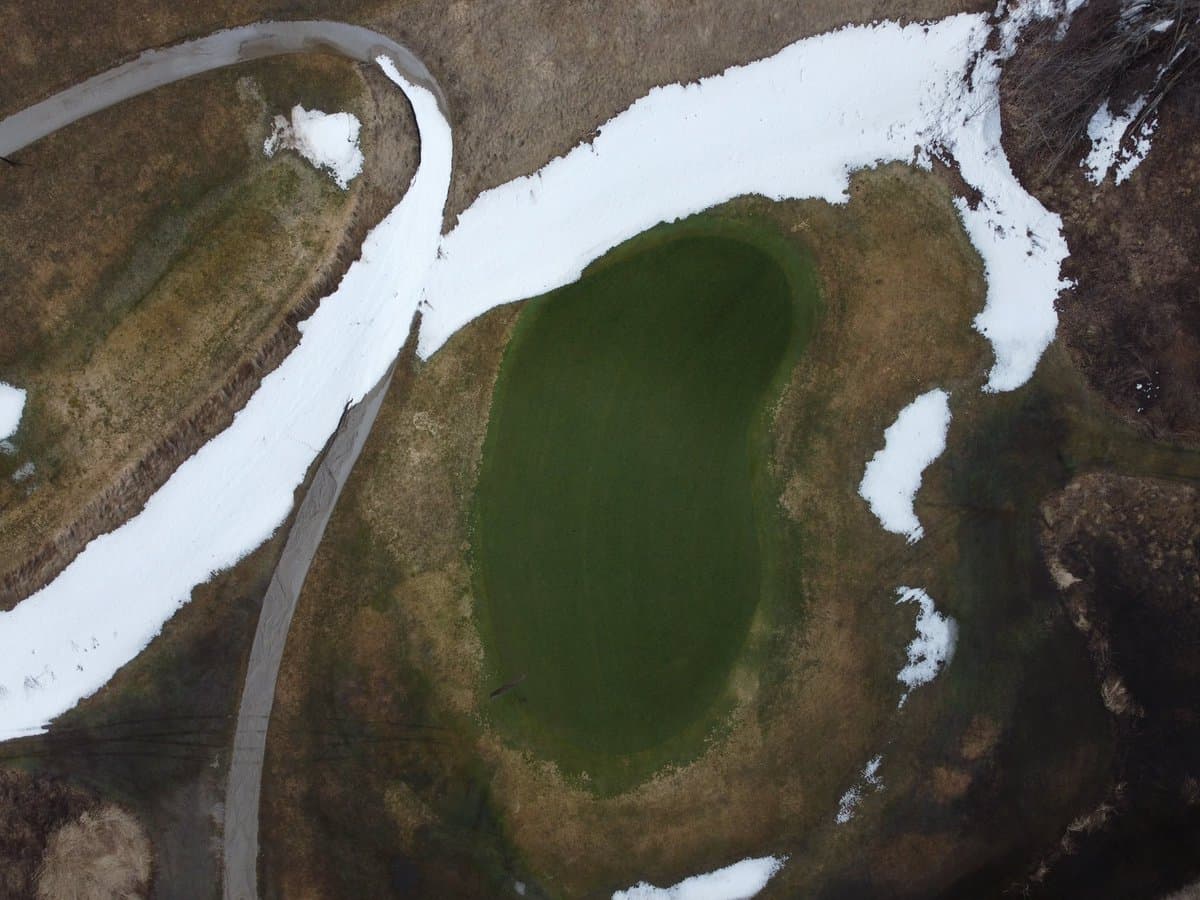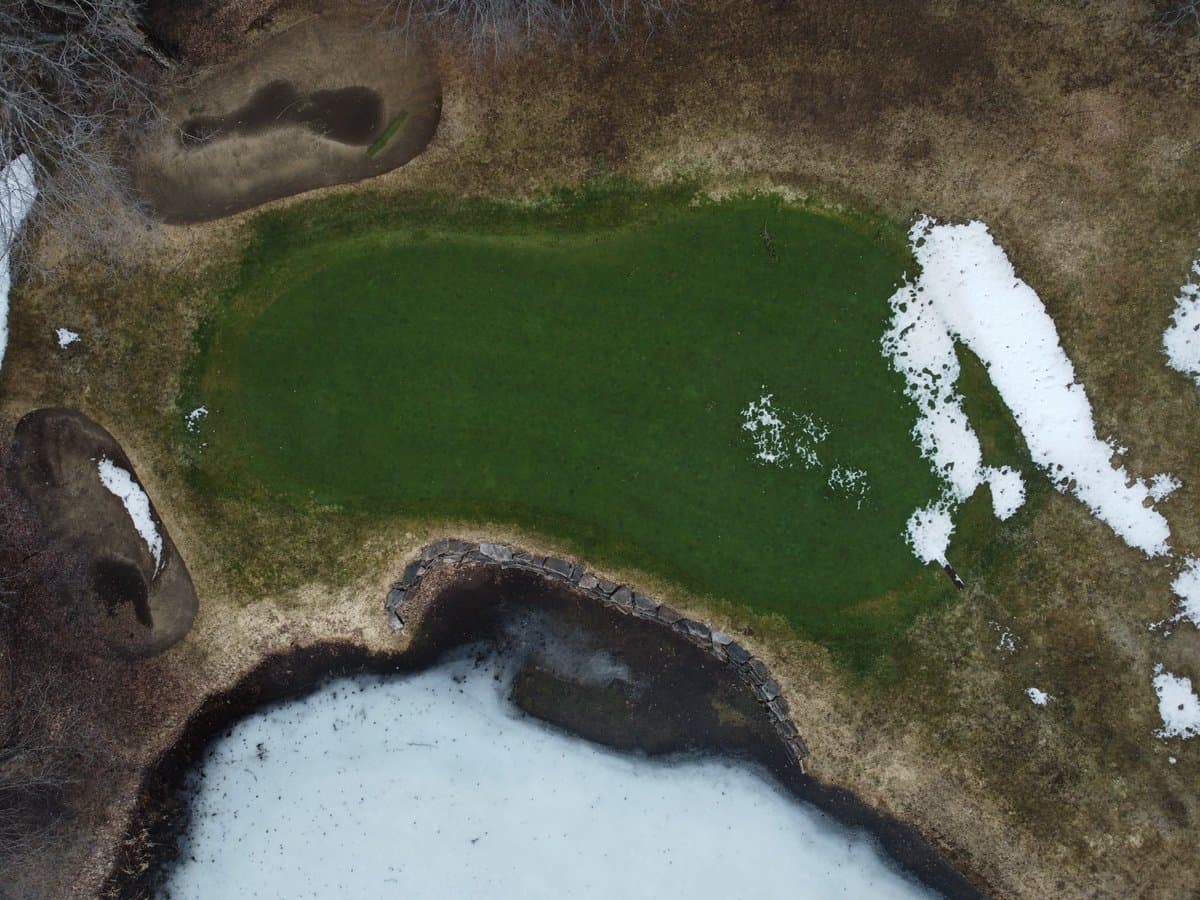 April 6
A few pictures of the greens from today.. snow is almost gone 👍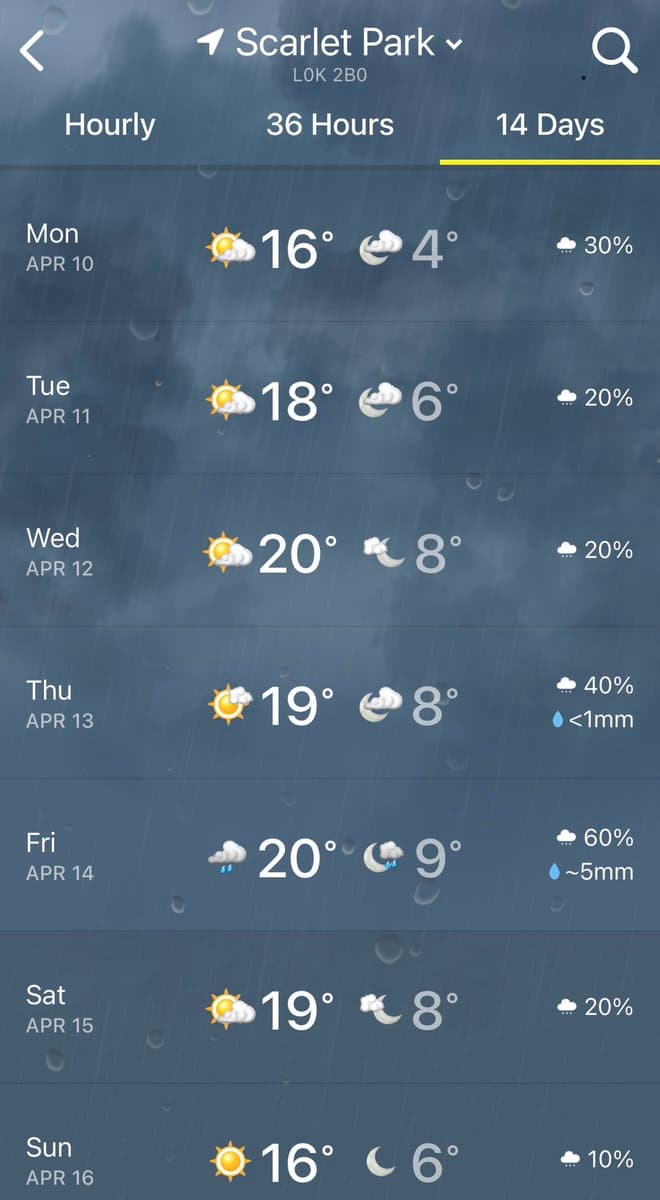 April 5
Next weeks weather forecast 🔥🔥🚀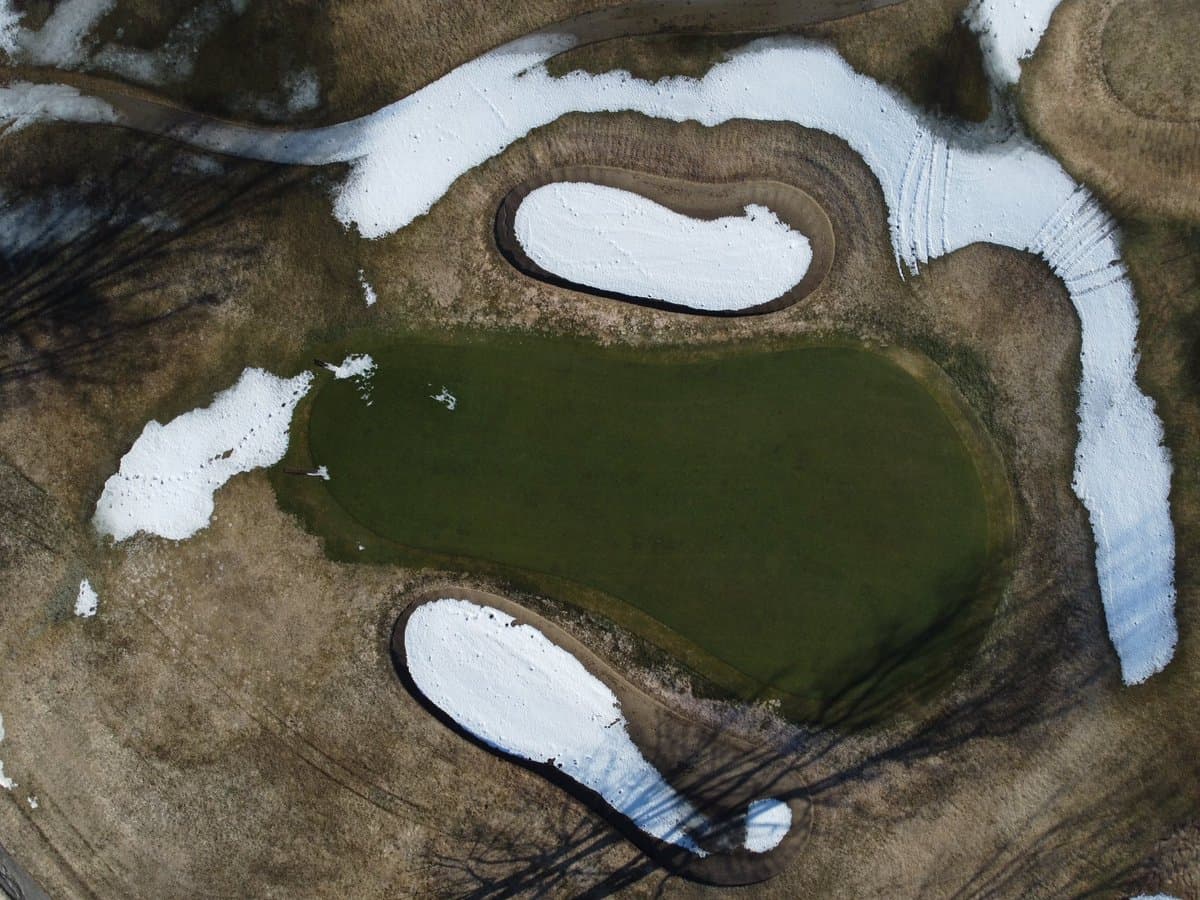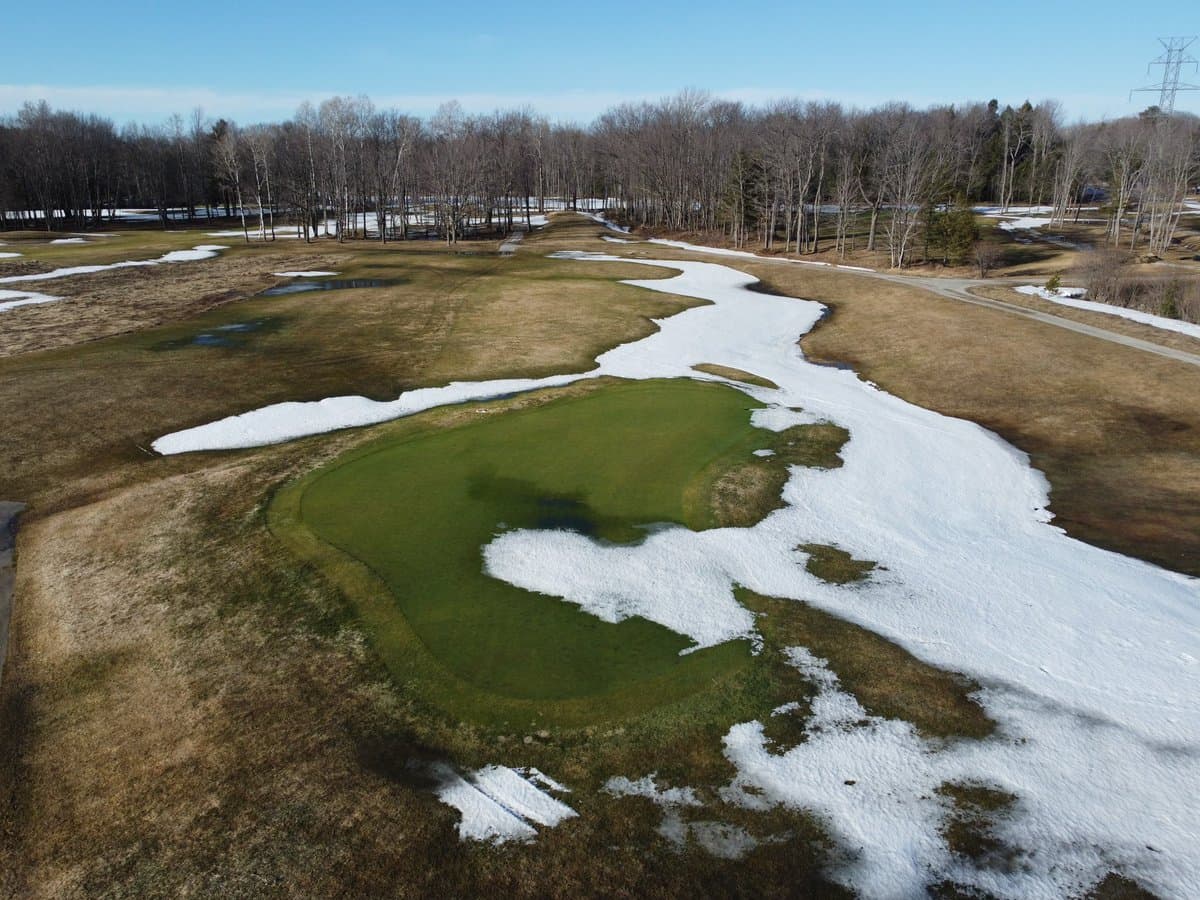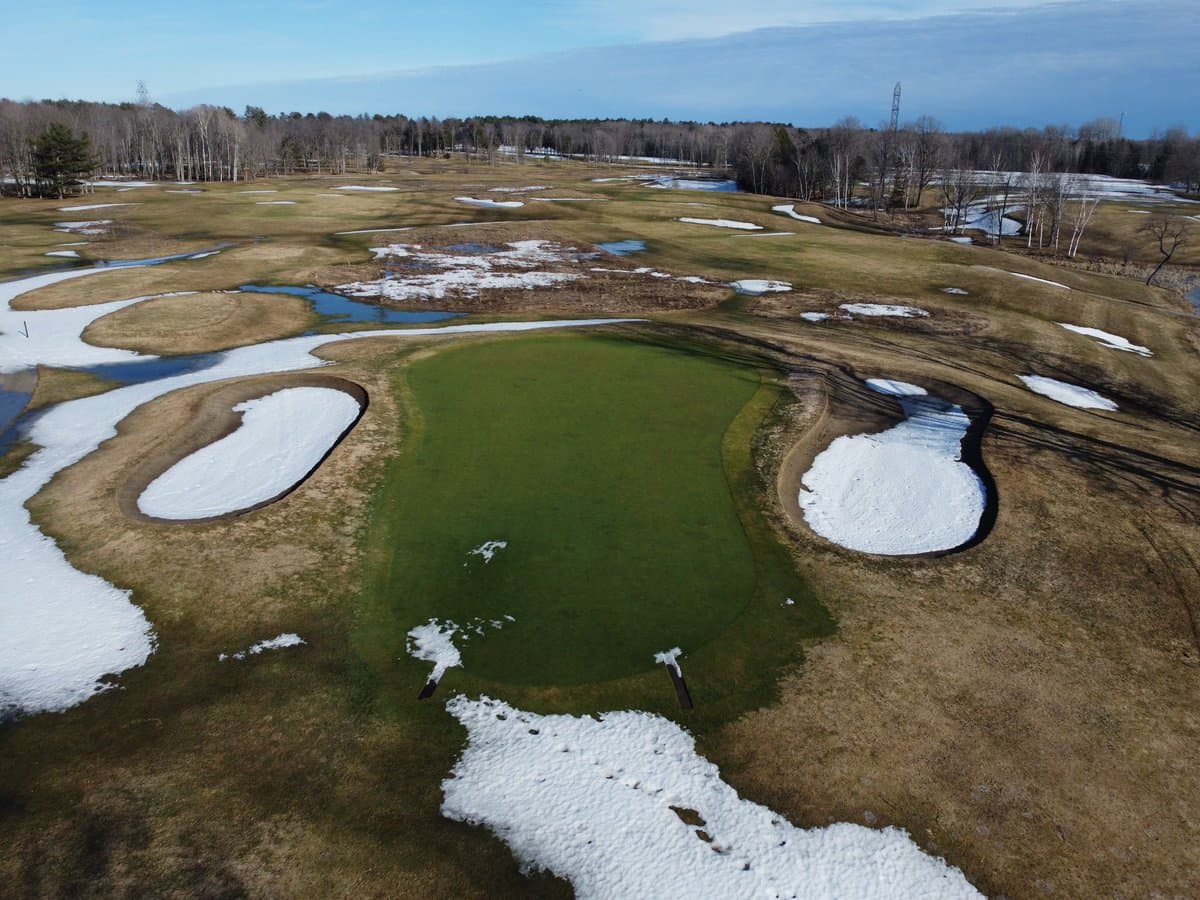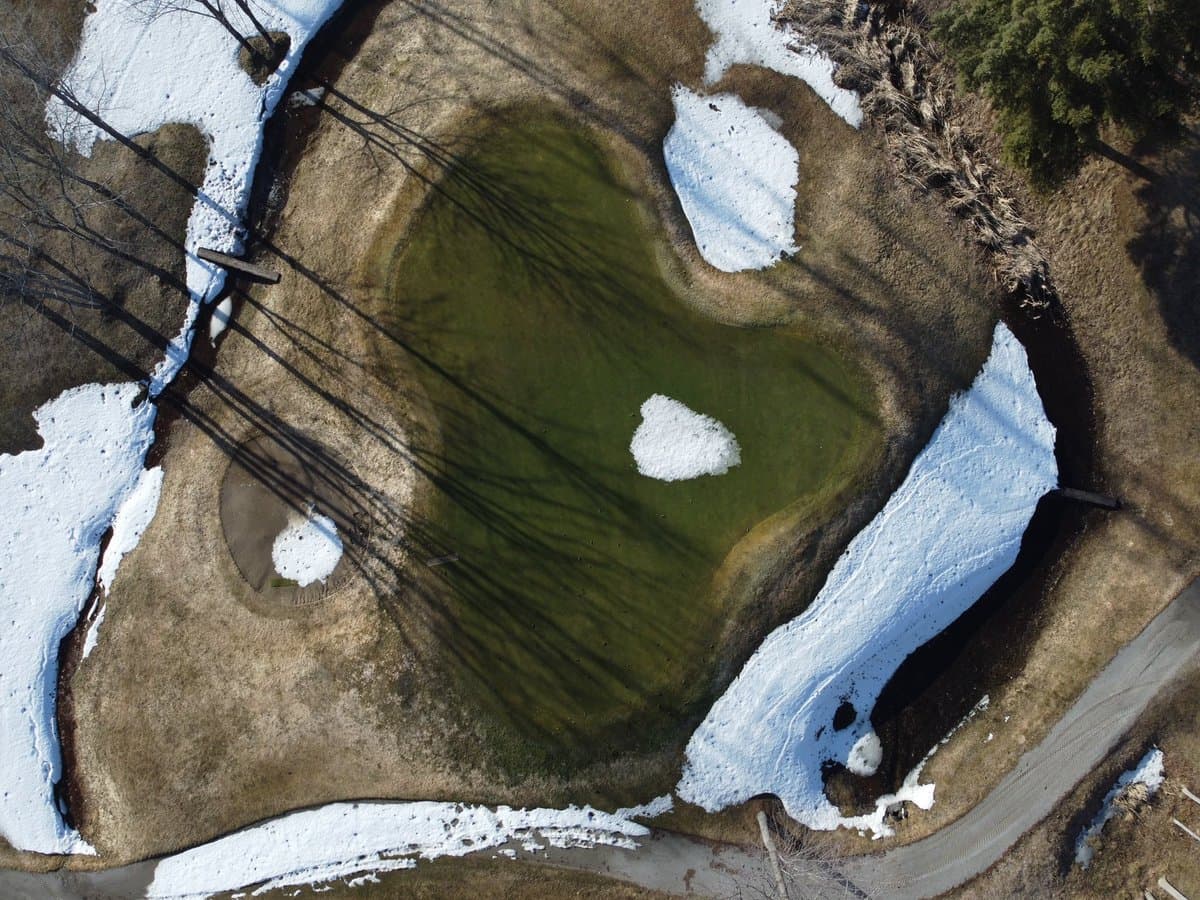 April 3
Greens are looking good after a long winter 🔥
Instagram Reels